Apparently, August 3rd is deemed National Watermelon Day, by whom we're not quite sure, but regardless are excited for any excuse to celebrate one of our favorite summer fruits. Yay!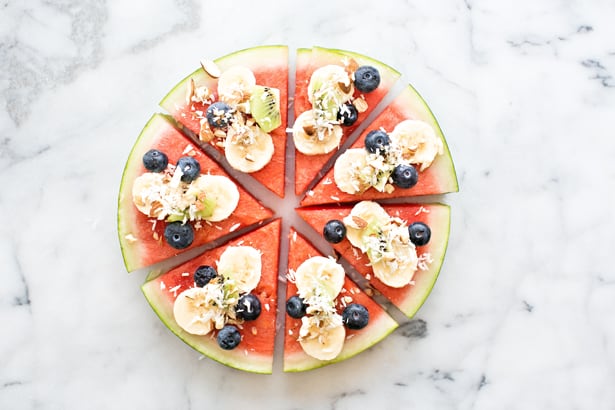 This easy and refreshing watermelon fruit and nut pizza's a cinch to make and gives plain watermelon a unique twist packed with additional fruits and nuts. You can pretty much add any of your favorite toppings to this healthy "pizza" kids will love snacking on.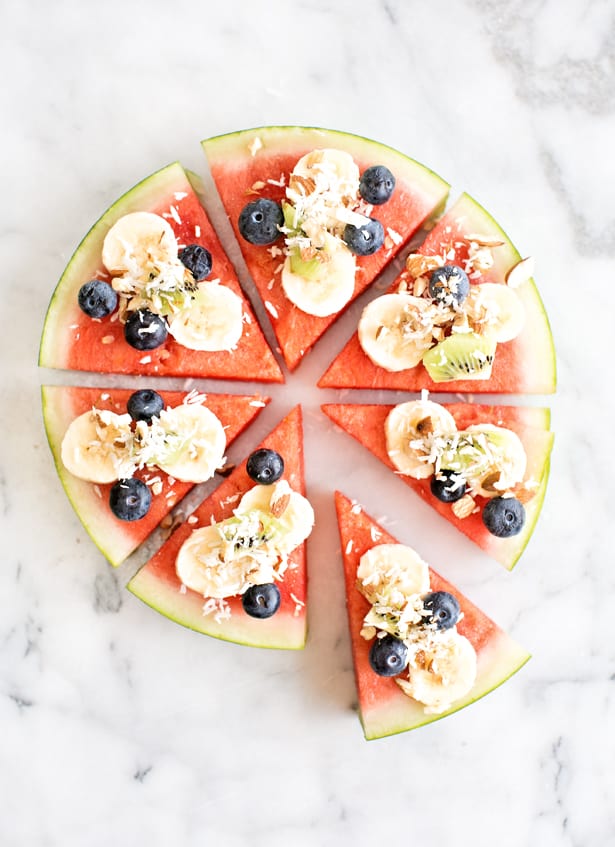 Watermelon Fruit and Nut Pizza – Ingredients
– Watermelon
– Cut up fruits (we used kiwi, blueberries, bananas)
– Chopped nuts
– Dried flaked coconut
Instructions:
Slice a section of your watermelon crosswise from the middle portion. Cut your "circle" into slices. Add fruit, nuts and coconut (optional) on top. See, super easy.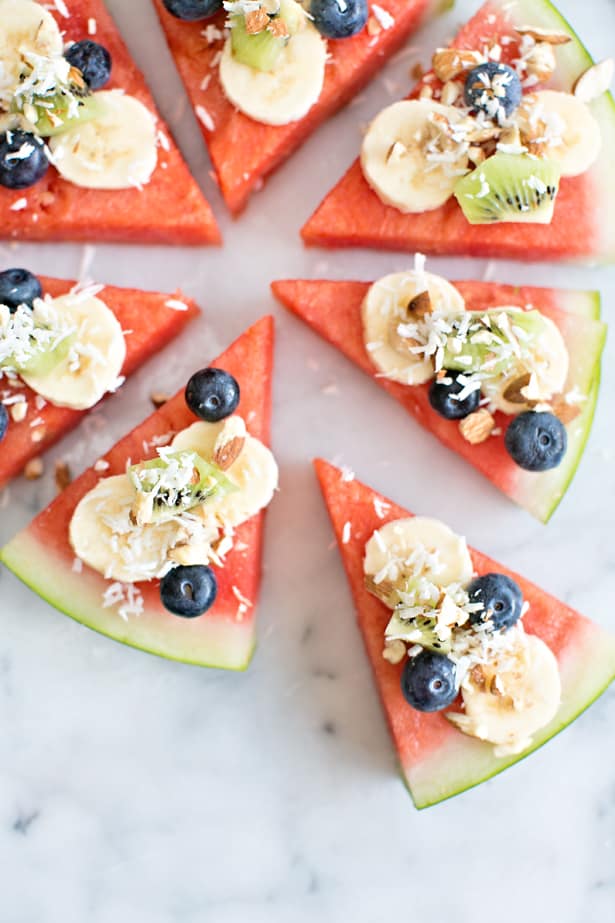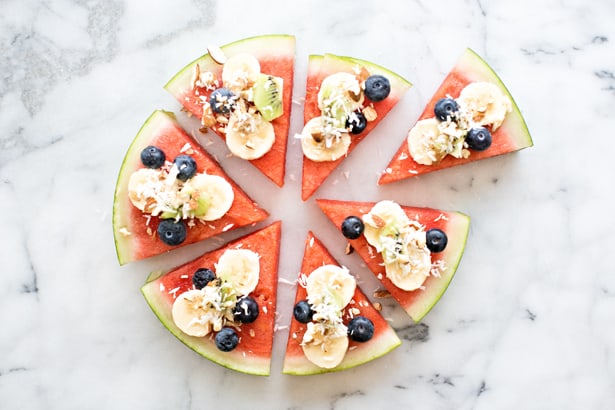 This is a fun snack food kids will gobble up, great for play dates or parties. You can sweeten it up by drizzling some chocolate sauce on top or keep it healthy.
What are your favorite ways to eat watermelon?
Take a look at more kid-friendly eats and recipes here!