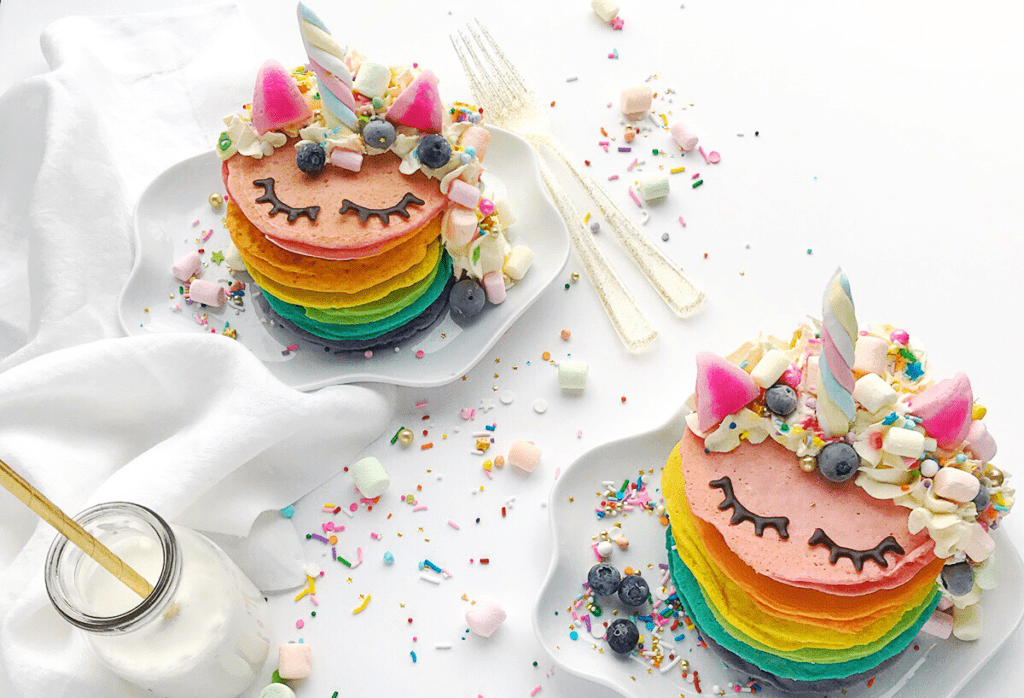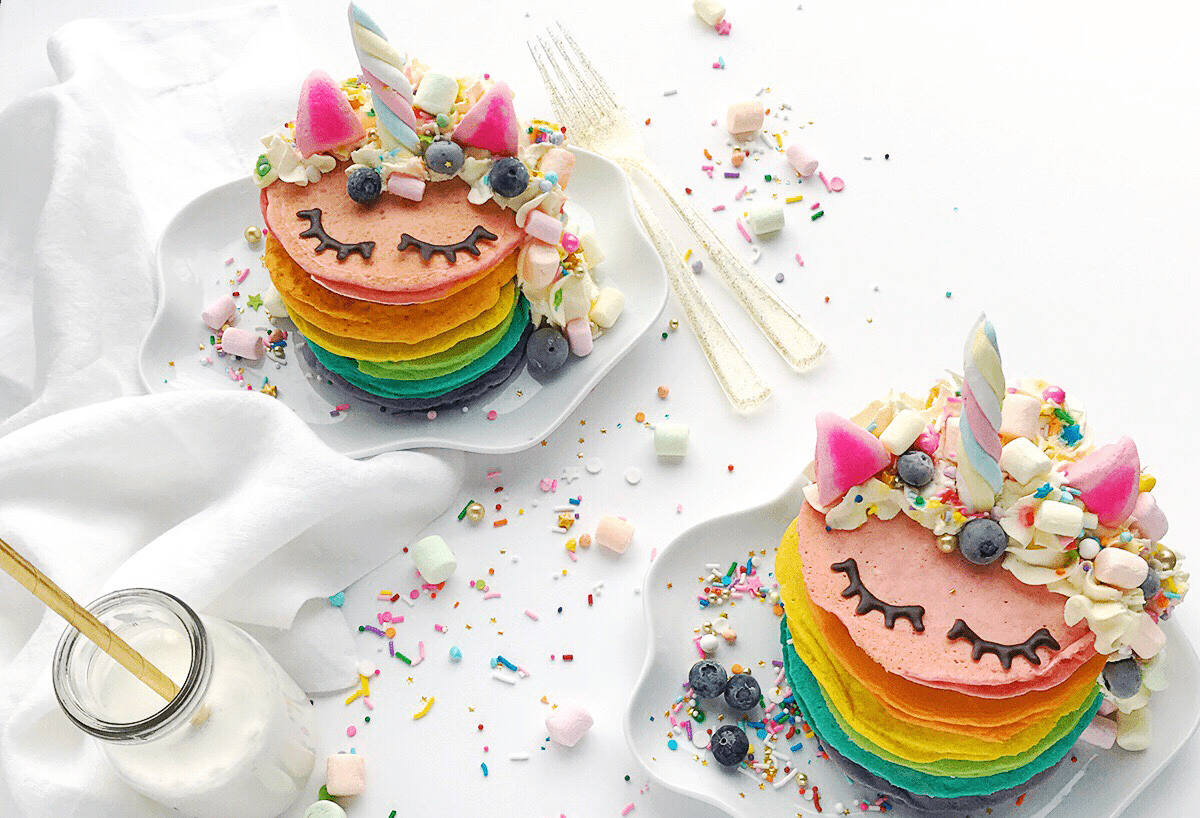 Have a magical start to your St. Patrick's Day with this dreamy and delicious stack of unicorn rainbow pancakes (it also works well for a special dessert)! Pancake mix makes this recipe super simple to create, and kids will love using marshmallows and whipped cream to make their food extra fun.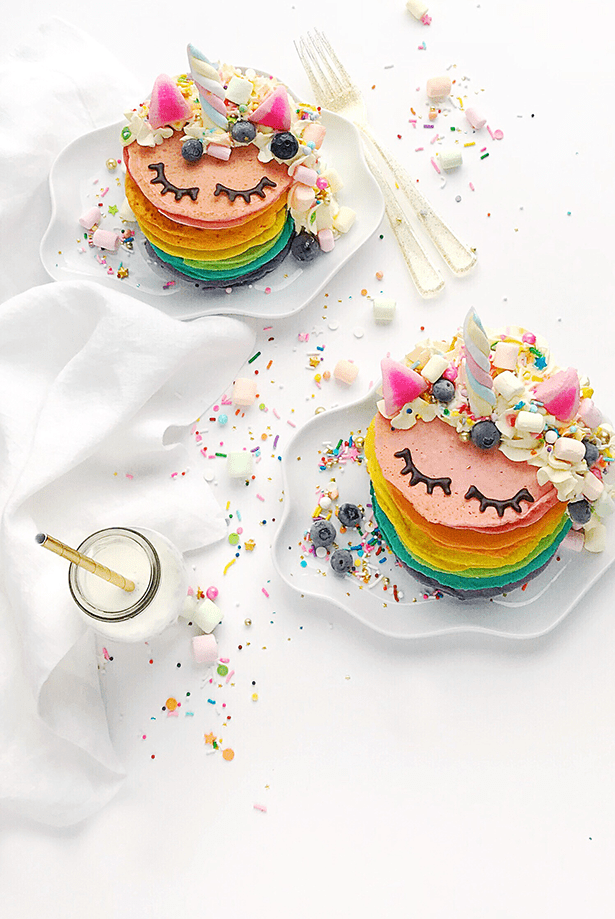 Unicorn Rainbow Pancakes – Ingredients: (Makes 2 stacks of 6 pancakes)


Your favorite pancake mix
1 teaspoon vanilla extract
Red, orange, yellow, green, blue and purple food coloring
Griddle or skillet
Nonstick cooking spray or butter*
2 long marshmallow twists or marshmallow poles
¼ cup dark chocolate
Toothpicks
Fresh berries
Whipped Cream (you can make your own with the recipe below)
Large zip top bag
Pastel mini marshmallows
Rainbow sprinkles
2 large pink marshmallows
Pink edible food marker
Kitchen scissors
Medium teardrop cookie cutter (optional)
*If using a griddle you won't need to use any butter or cooking spray.
Vanilla Whipped Cream – Ingredients:
1 cup heavy whipping cream, cold
2 teaspoons vanilla extract
1 tablespoon sugar (optional)
Handheld or electric mixer
Small mixing bowl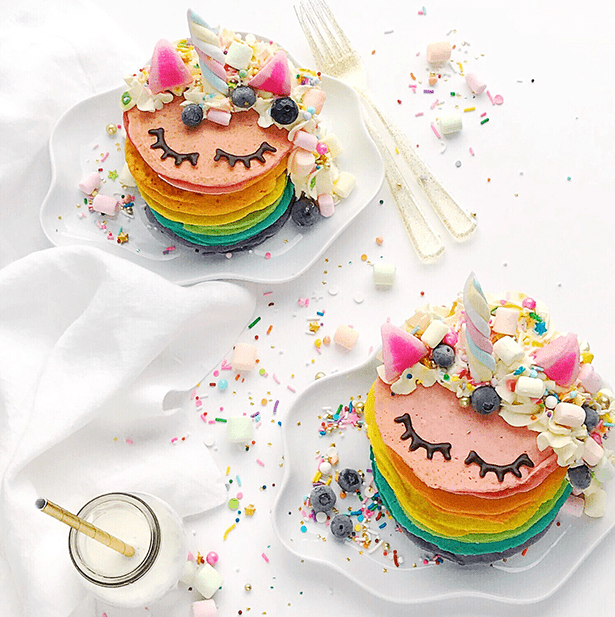 Instructions:


Step 1. Follow the directions on your pancake mix to make about 14 pancakes, mixing the vanilla extract into the batter. Separate the pancake batter into 6 bowls, placing about ½ cup of the batter into each. Add a little food coloring to each bowl (you only need a tiny bit to achieve a vibrant color).
Step 2. Heat your griddle or skillet on about medium heat. If you are using a skillet, add a little butter or nonstick cooking spray. You only want to use a little, or else it will brown the tops of your pancakes and hide the colors. Working with one color at a time, place ¼ cup batter onto your cooking surface. Flip the first side as soon as the bubbles on top burst (about 1 minute), then cook the other side for about 30 seconds. The key to keeping the colors vibrant is to make sure your heat is not too high, and that you don't overcook them (they will still taste good if they are browned on top but just won't look as pretty).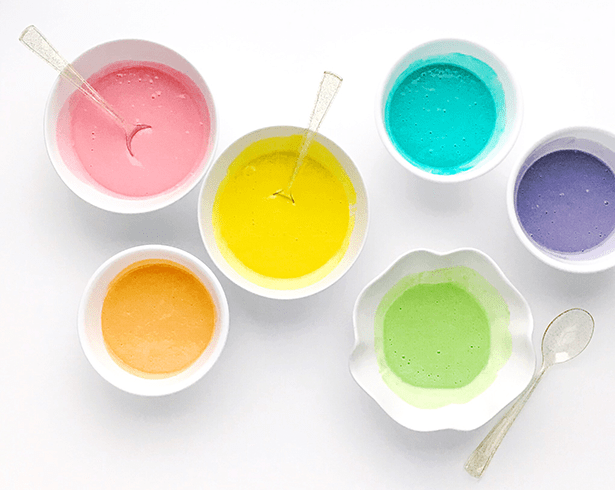 Step 3. Once all of your pancakes are cooked, you can stack them starting with the purple, and ending with the pink pancakes on top. If you would like to make your own whipped cream, place your mixing bowl and whisk attachments in the freezer to chill for 10 minutes. Once they are ready, add the vanilla and cold cream to your mixing bowl and beat the mixture starting on low and working your way up to high speed (so it doesn't splash). Continue to mix on high until soft peaks form (about 1-2 minutes). Transfer the whipped cream to your large zip top bag, cut off a small corner and pipe in swirls to create the mane on each pancake stack. You want to make sure the whipped cream goes across the top of your stack so that you can stick the ears and horn into it.
Step 4. Use either your teardrop cookie cutter or the kitchen scissors to cut a triangle out of each pink marshmallow, then cut each triangle in half again so that you end up with 4 triangles. Use the pink food marker to color the center of each triangle. Cut the top of each unicorn horn into a point using the kitchen scissors. Add the ears and horn to each pancake stack.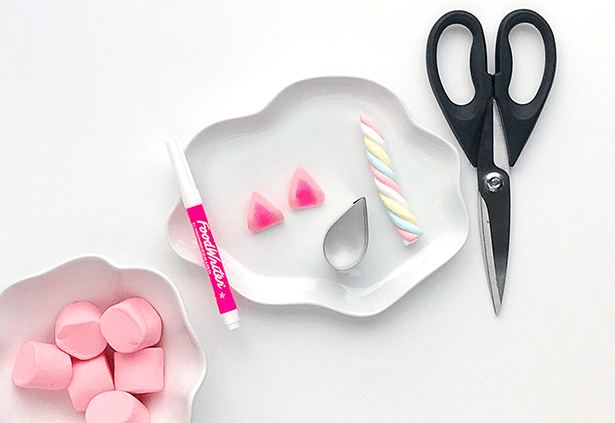 Step 5. To make the eyelashes, melt the chocolate chips in a heat proof bowl in the microwave in 30 second intervals, at 50% power, stirring between each interval until they are completely melted. Use a toothpick dipped into the chocolate to draw the eyelashes onto the top of the pink pancakes. You can also draw the lashes onto wax paper ahead of time and transfer them to the top of each pancake stack when you are ready to serve. Add the rainbow sprinkles and fresh berries to the manes and then you are ready to enjoy!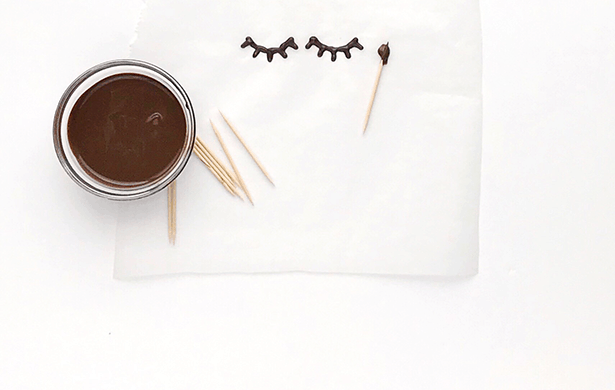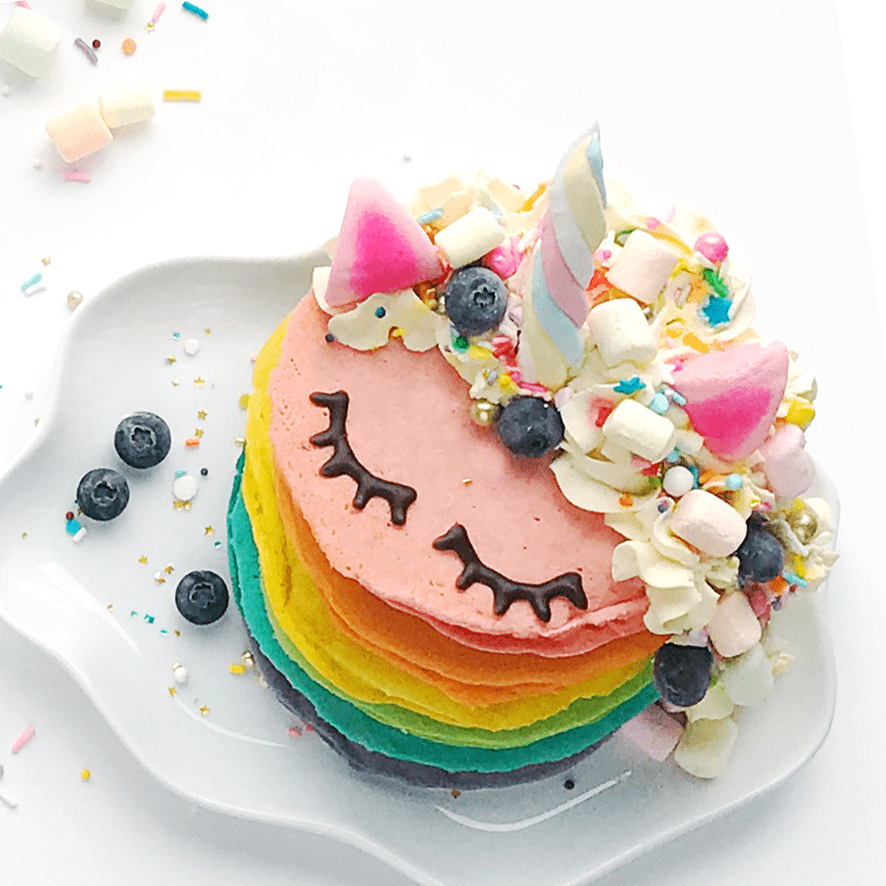 These pretty pancakes can also be colored using natural coloring or even fruit powders. Just mix them into the batter as you would normal food coloring.
Check out more magical unicorn foods and treats kids will love.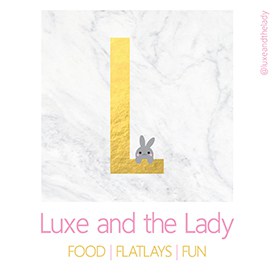 Jessica Lucius is a food and flatlay stylist with a fondness for baking, making, and all things cute. She's also the founder and creative force behind her newly established blog, Luxe and the Lady, where she shares fun ways to bring her favorite animals and childhood characters to life with food. When Jessica's not busy playing with her food, or at the grocery picking out just the right ingredient to turn into eyes and ears, you can find her trail running, working out, reading, recipe testing, and playing with her fluffy baby lionhead bunny, Marshmallow. Follow Jessica on Instagram @luxeandthelady.