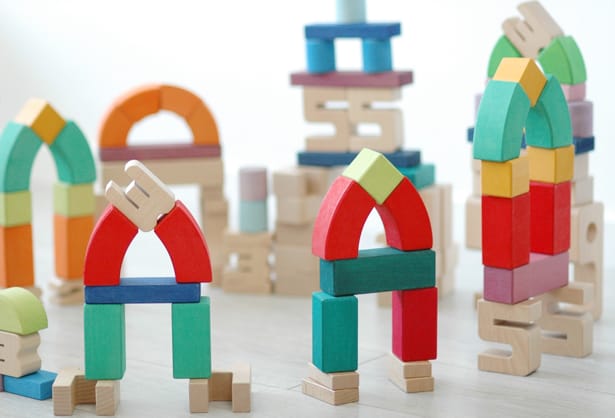 Wooden building blocks are a classic toy that are needed in every child's life! They have been around since the 1600's and their open ended nature allow a child to build, construct and imagine! Blocks teach children about creativity, concentration, dexterity, balance, numbers, shapes, and in some cases the alphabet and colors too. Their ability to teach children through the action of play means no two play sessions are the same as the child may build a road, a castle, a house, a tower, a tree or even a forest.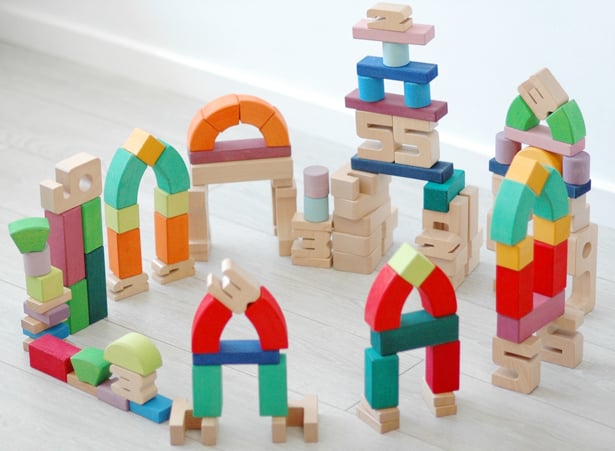 The possibilities are endless and only limited to the child's imagination. Blocks are also fantastic as they grow with the child, the child may start by chewing on the block as a babe but by the time they are 6 they are building construction sites, cities and fairy tale landscapes. Due to their timeless design, and the fact that many blocks are made of wood, means they can be passed down through the generations. Here is my round up of some of the best wooden blocks around today!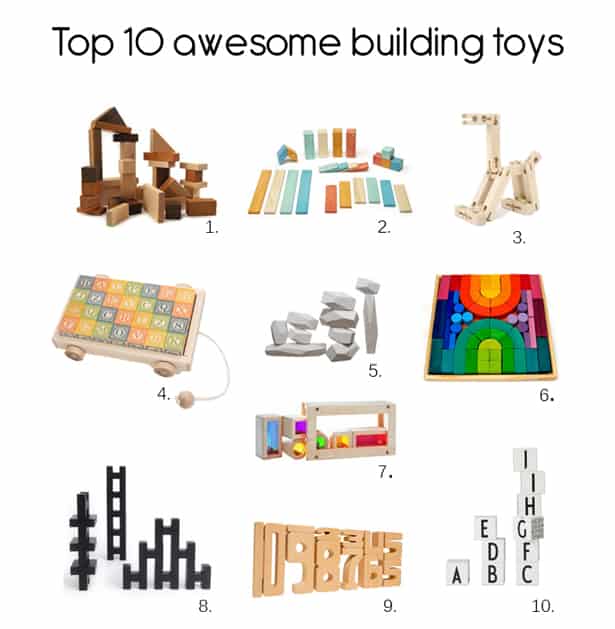 1. Little Sapling Toys – 32 piece set $60.00
2. Tegu – 24 piece set "Sunset" $65.00
3. Bokah Blocks – 219 piece set – Ultimate backpack $149.00
4. Uncle Goose classic ABC blocks with wagon – 28 blocks $56.00
5. Areaware white balancing blocks set of 10 – $48.00
6. Grimms romanese building block set – 62 blocks $144.00 available from The Wooden Wagon
7. Wonderworld – rainbow sound blocks – 6 piece set – $26.00
8. Rock and Pebble – H block – 18 piece set $42.00
9. Sum Blox – 43 block set – $119.99
10. Design Letters Alphabet blocks – 26 blocks $95.00 available from Design Life Kids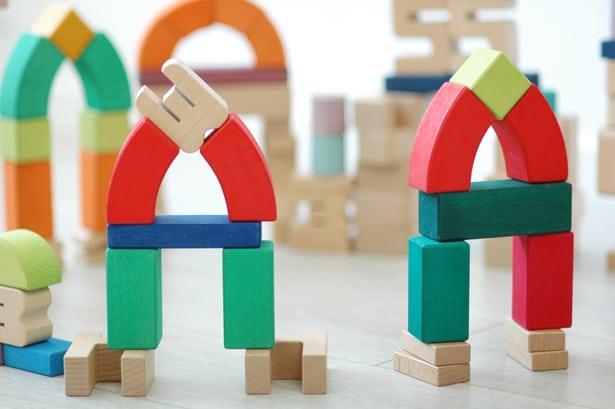 What are your favorite building toys for kids? Check out more playful ideas for kids and shop our favorites!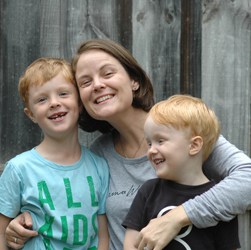 Hi, my name is Lizzie and I am a mother of 2 energetic boys, wife and best friend to my prince charming. I blog over at Kids Gifts and Toys; curating a gorgeous site of fabulous toys, kids interiors, toy reviews and more. I also work as a Virtual Assistant helping small businesses out with social media and website help.
I love to weave, bake, create, play and paint with my boys! Just recently I have added market event organizer to this list as I am starting up a Kids market, Bazaar Kids Gifts and Toys in my local area supporting small businesses and creating a day filled with fun for families and kids! You can follow me on my blog, Kids Gifts and Toys, and on Instagram, Pinterest, Facebook and Twitter.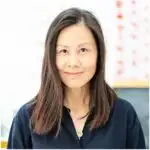 Agnes Hsu is a mom of three and has been inspiring parents and kids to get creative with easy activities and family friendly recipes for over 10 years. She shares her love for creative play and kids food to her 2MM+ followers online. Agnes' commitment to playful learning and kindness has not only raised funds for charity but also earned features in prestigious nationwide publications.