In today's digitally focused world, it was only a matter of time before it happened. Tiggly fuses old-fashioned learning using physical shapes for hands-on play with technology with their toy called Tiggly Shapes. With Tiggly Shapes, your child can use real shaped blocks that interact with an iPad app such that when the shape touches the tablet's screen, the tablet recognizes the shape.
Currently the company offers 3 apps that work with Tiggly shapes (Safari, Stamp and Draw) with additional apps in the work related to the lessons shapes teach regarding subjects such as math and art.
By combining physical objects with a digital learning experience, Tiggly strives to develop "children's motor skills, spatial thinking, language and creativity."
As a mom of a 2 and 5 year old who admittedly have their share of iPad learning and games, I find it refreshing to see an option that fuses time tested physical object learning with today's technology.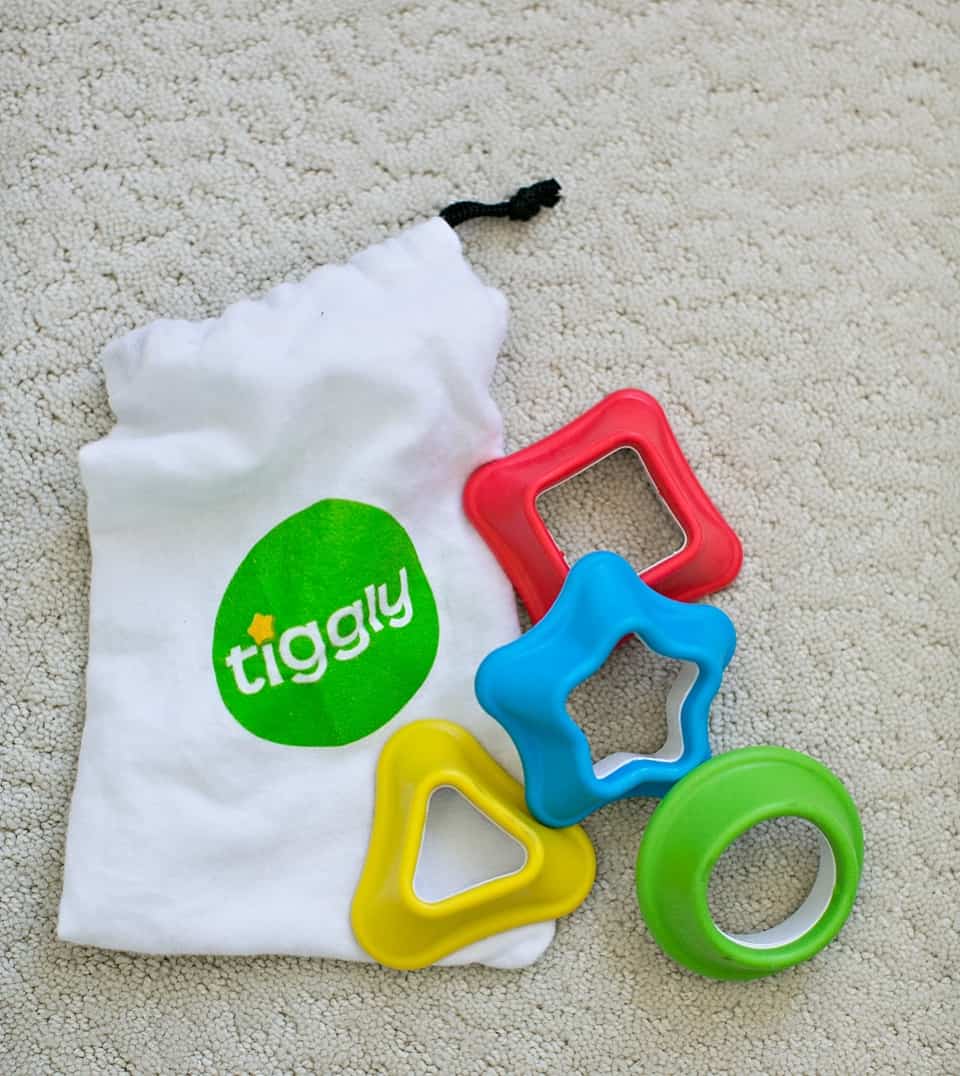 I recently had a chance try out Tiggly Shapes with my kids. The bundle came with 4 shapes (star, circle, triangle and square) along with the 3 apps. The apps were easy to install on our iPad and took just a few minutes. I like how a drawstring bag came along with the shapes to keep them neatly in place when not in use.
The kids instantly understood how to use Tiggly Shapes. The user interface is easy to understand and kid-friendly. It took barely any instructions from me to get them started.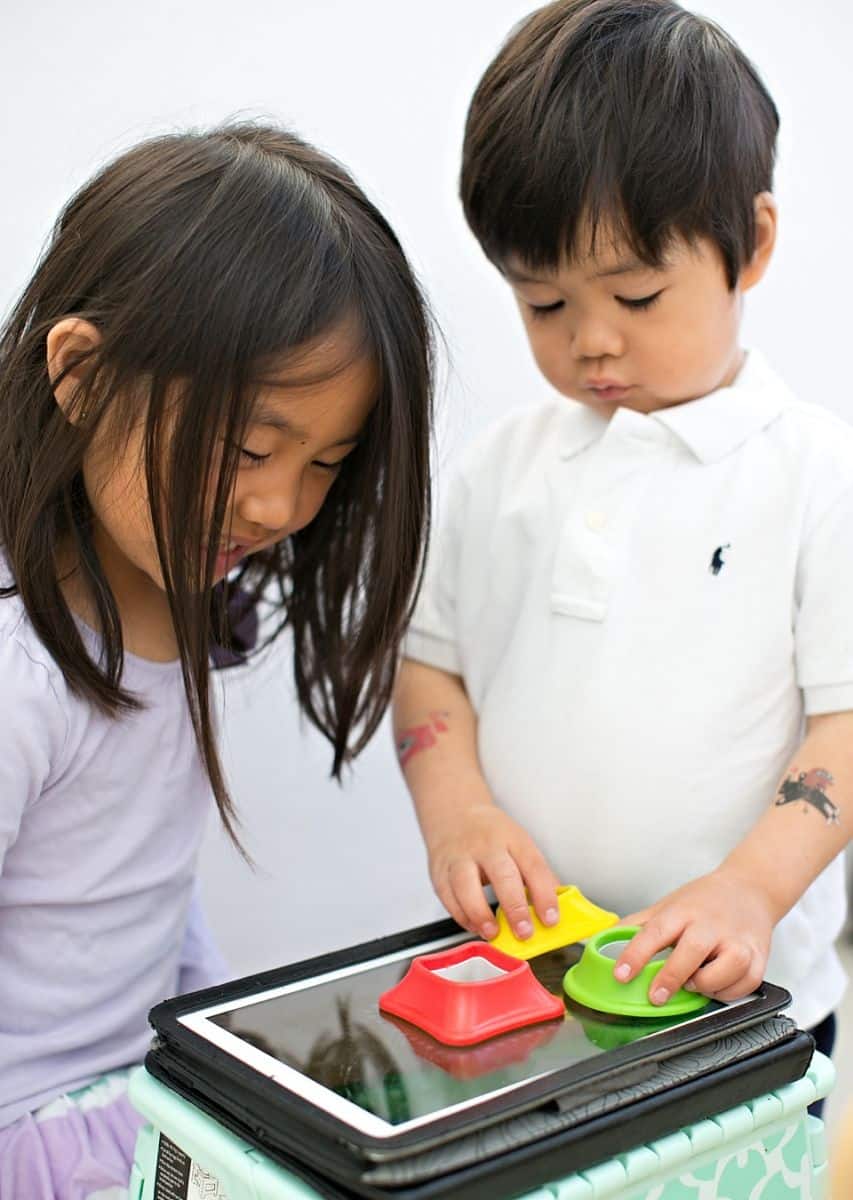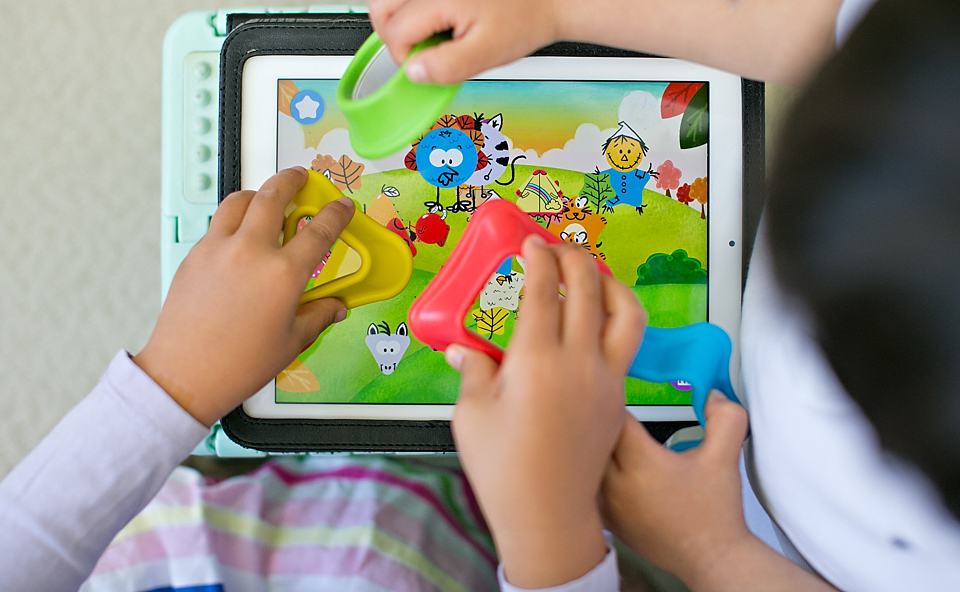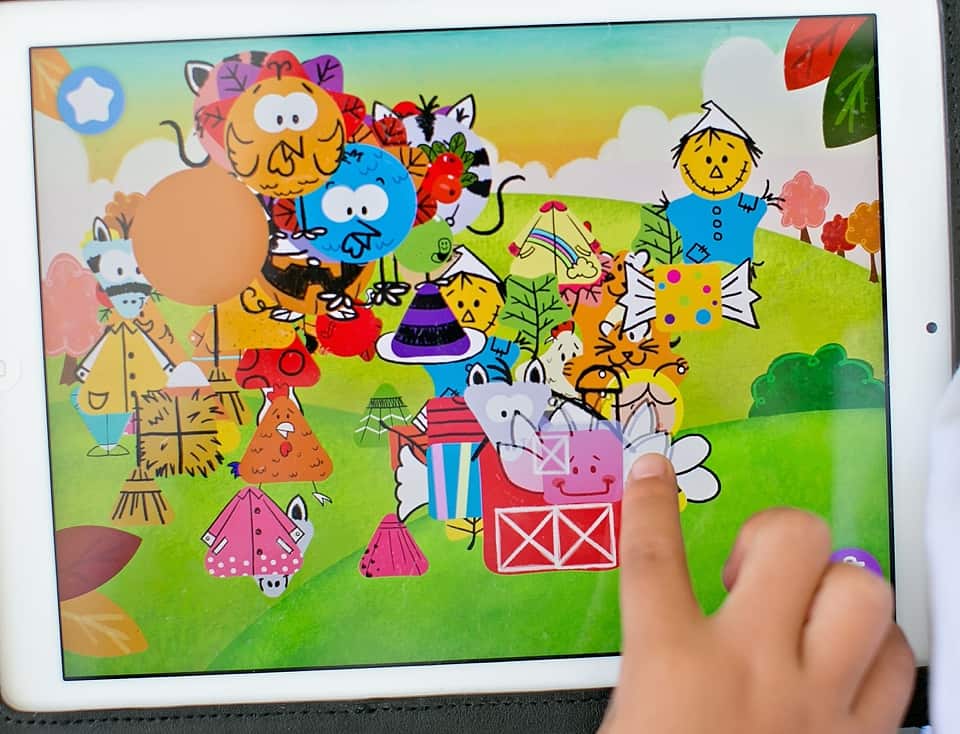 Here they are playing with Tiggly Stamp which has different scenes such as springtime fields or snow capped valleys with characters that come alive when you place shapes on the screen. These fun looking characters (e.g. animals, fairies, little people) can be moved around with your finger. You can even take a video narrating the story you created or take a picture to share on social media channels or email!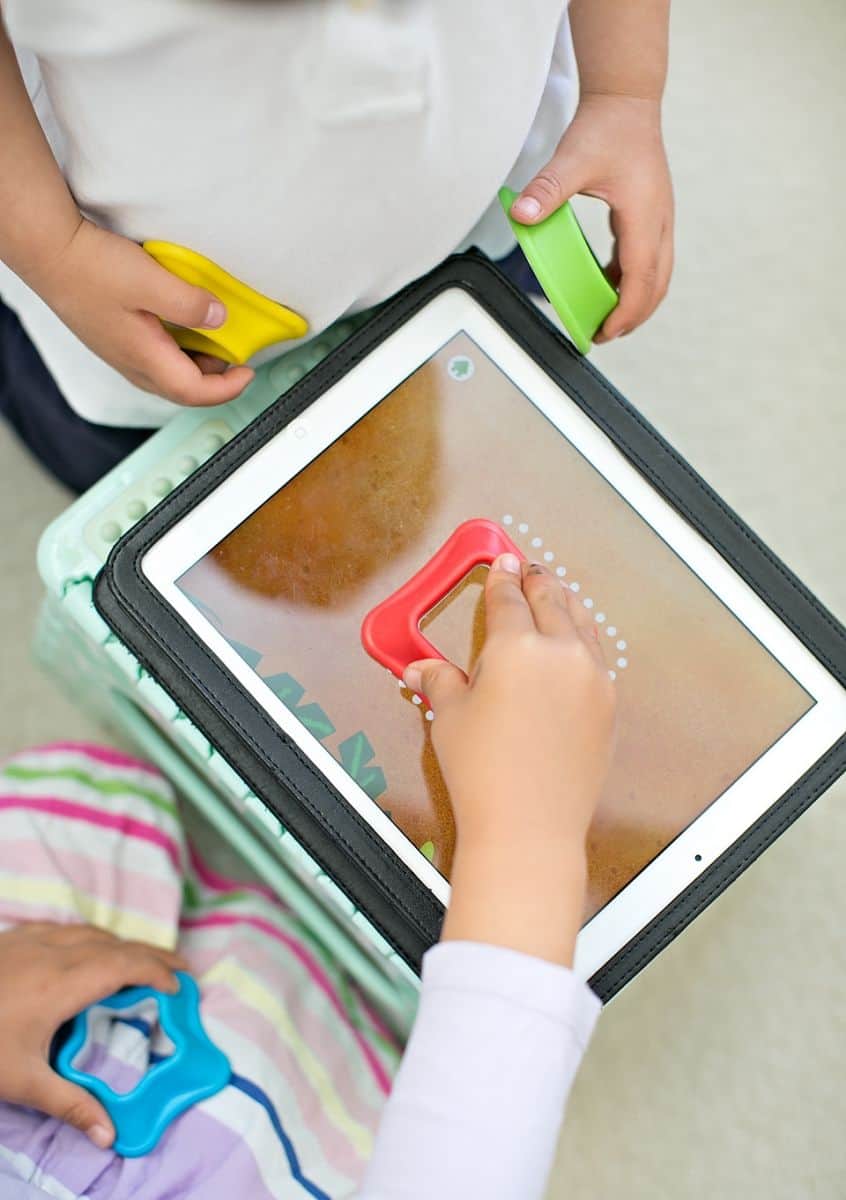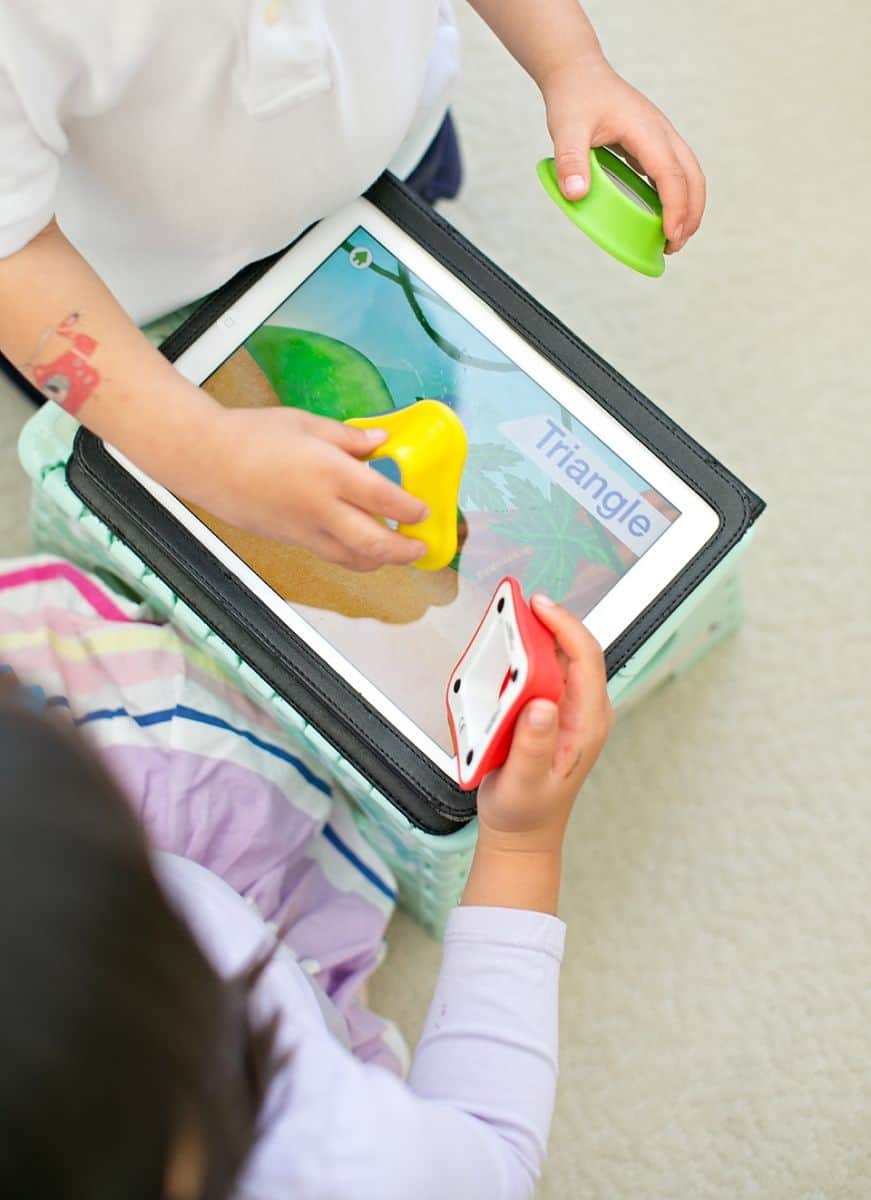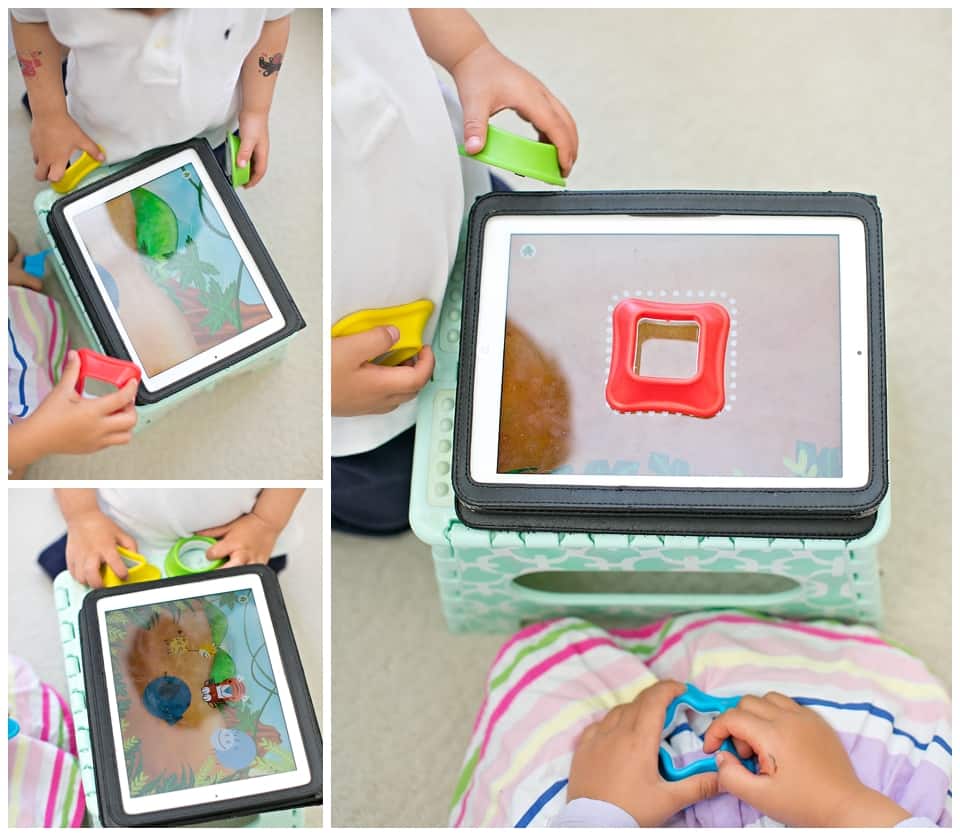 The second app they played with was Tiggly Safari. This is a cool animal themed app that creates animal shapes in 3 different backgrounds (farm, jungle, under the sea). Using your shapes, you "find the animals" based on the voice prompts and create the animal sounds you hear. The audio is great on Tiggly as it tells kids exactly what to do (e.g. "use your shapes to match what you see").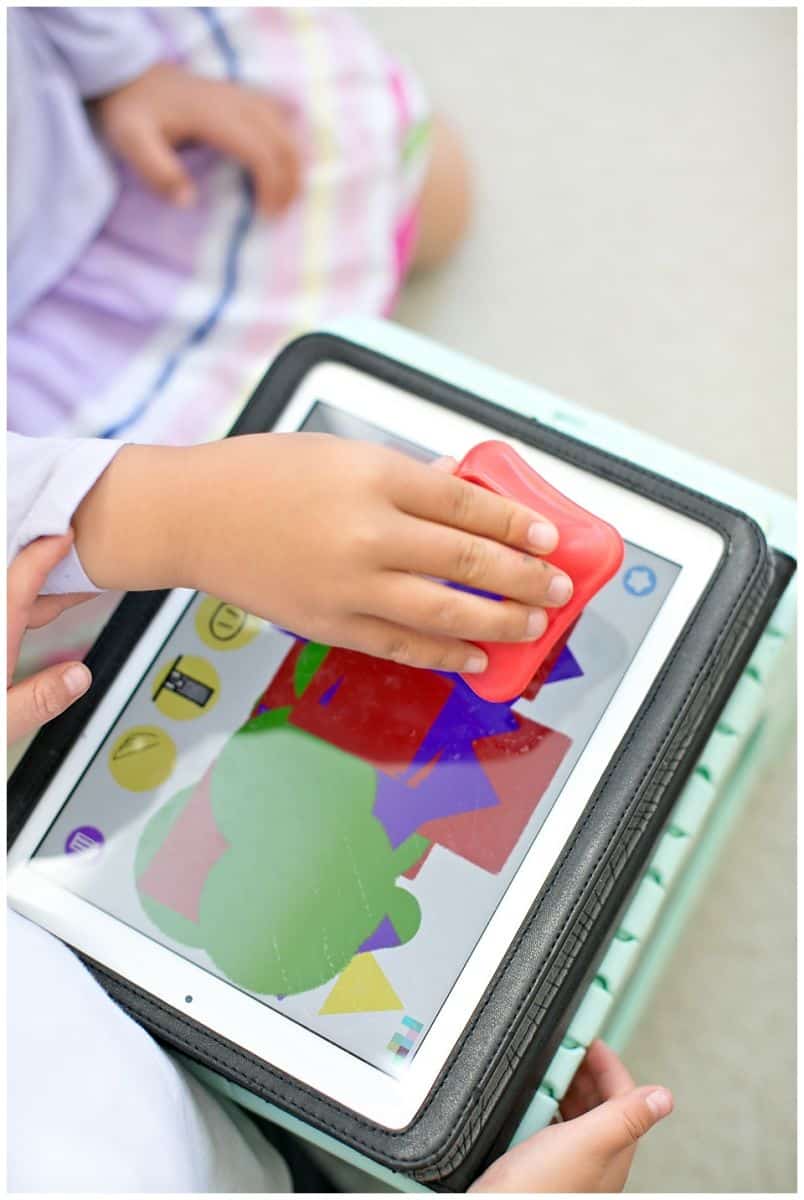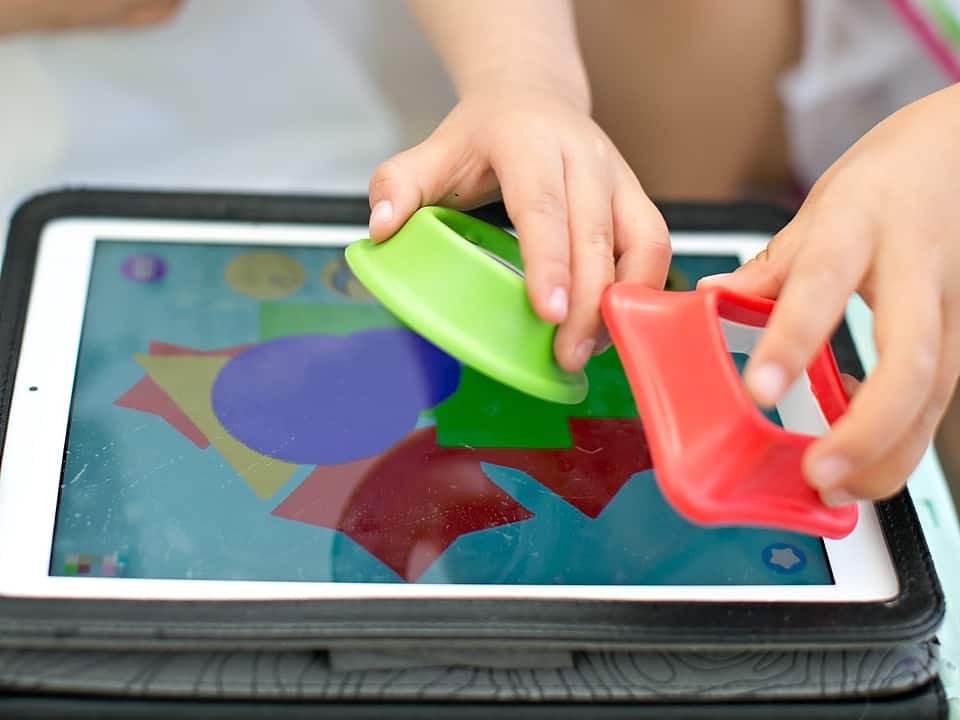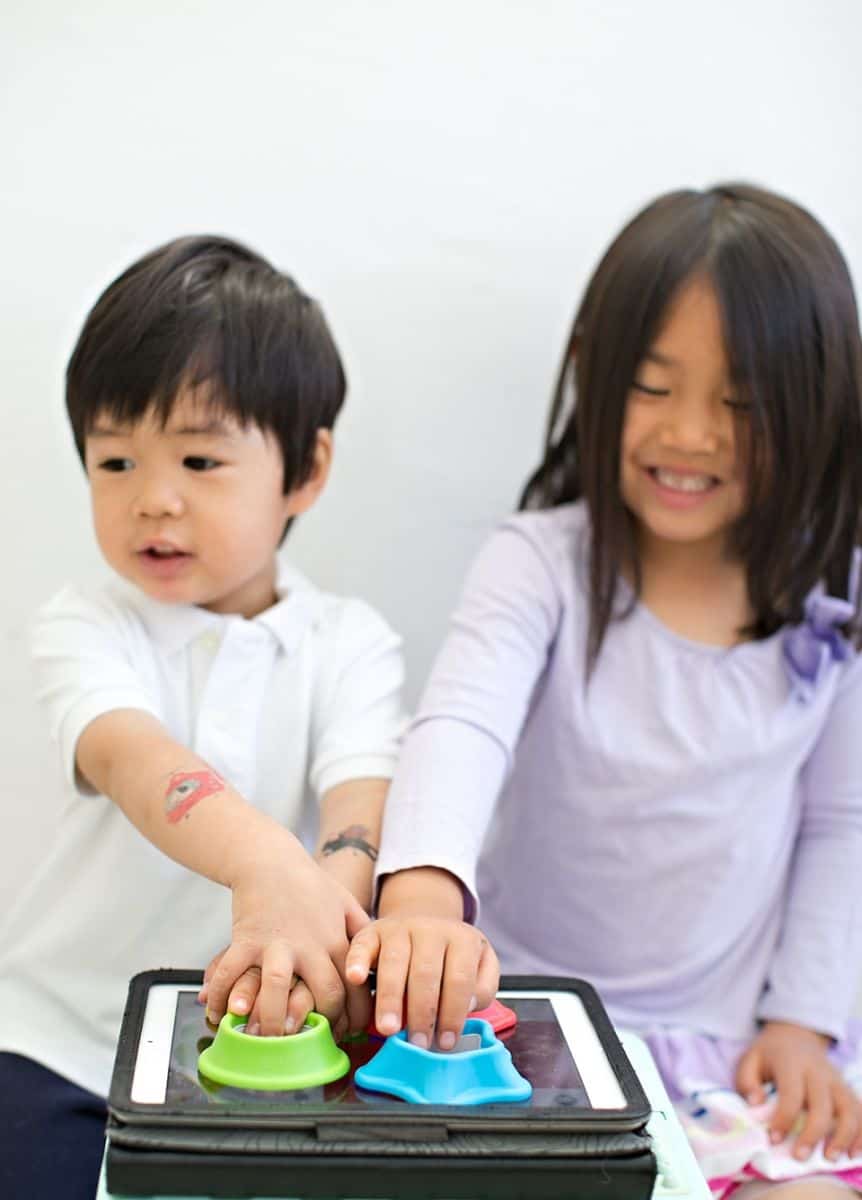 The third app is Tiggly Draw. This allows kids to freehand characters using their shapes with some fun "accessories" provided such as hats, teeth, noses and eyes. Like Tiggly Stamp, you can also take a photo of your drawing and share it.
I really enjoyed watching my kids interact with the iPad in a constructive way that was both fun and educational for them and highly recommend Tiggly Shapes for a change of pace from traditional learning apps.
Tiggly is offered in a bundle of 4 shapes, 3 iPad apps and a handy pouch to keep your shapes in place for $29.95.
(Photos below are from Tiggly Shapes)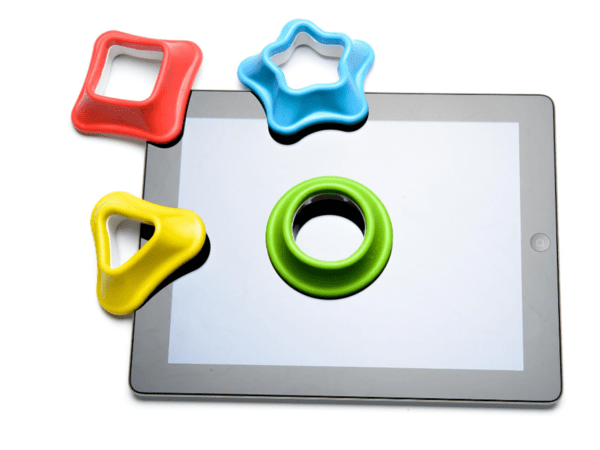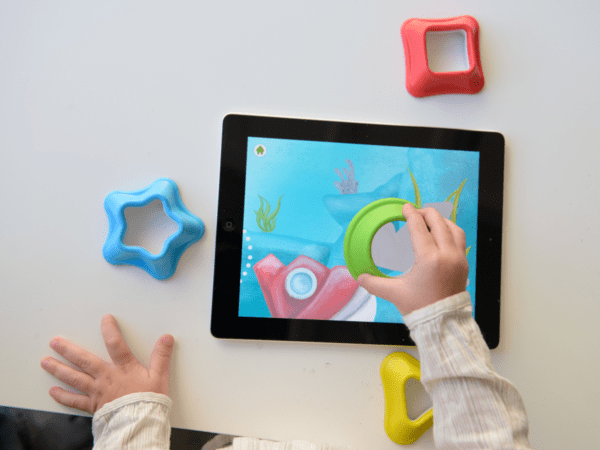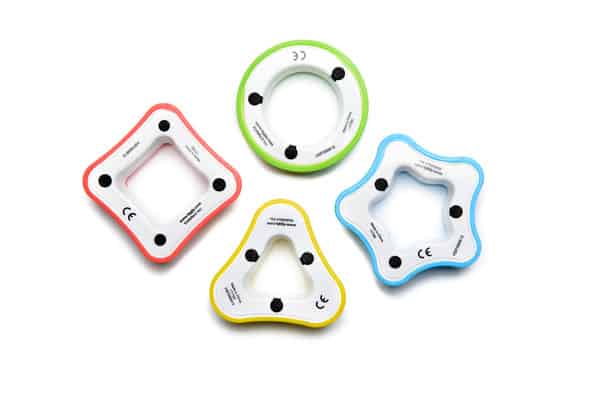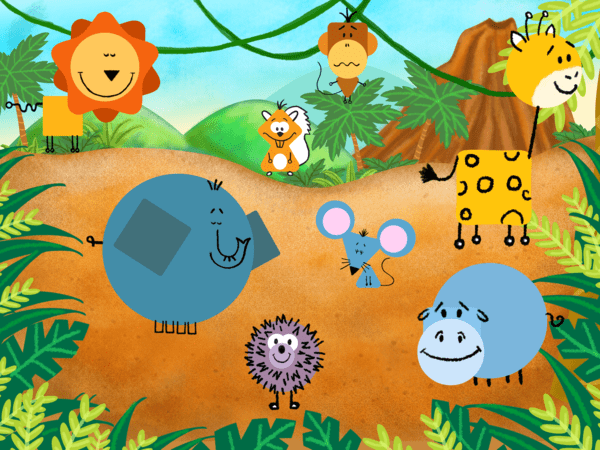 {Disclaimer: I was provide a set of shapes and Tiggly apps for review. No other compensation was provided. All opinions are my own.}