Big and little LEGO fans will fight over who gets to sleep on this amazing reproduction of an iconic building toy. There's nothing plastic or precarious about this bed though. Created by Spain design furniture firm Lola Glamour, the company prides itself on crafting handmade wood furniture with custom finishes. The LEGO bed is functional as well as a standout, playful piece of decor, with colorful bricks that extend outwards for storage.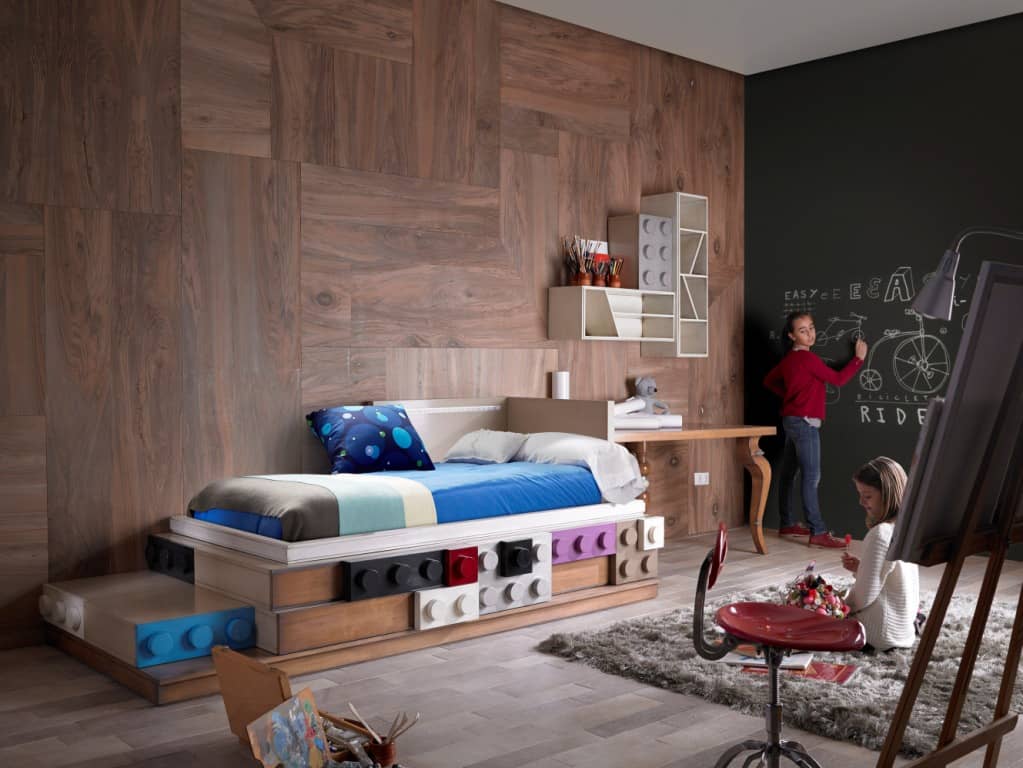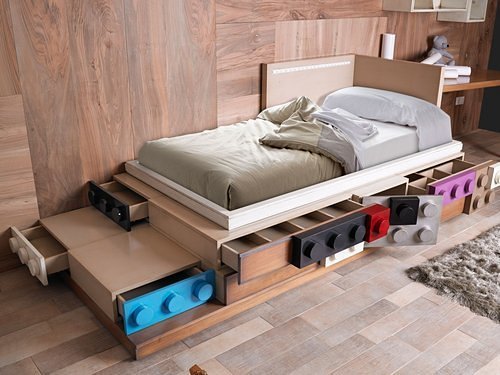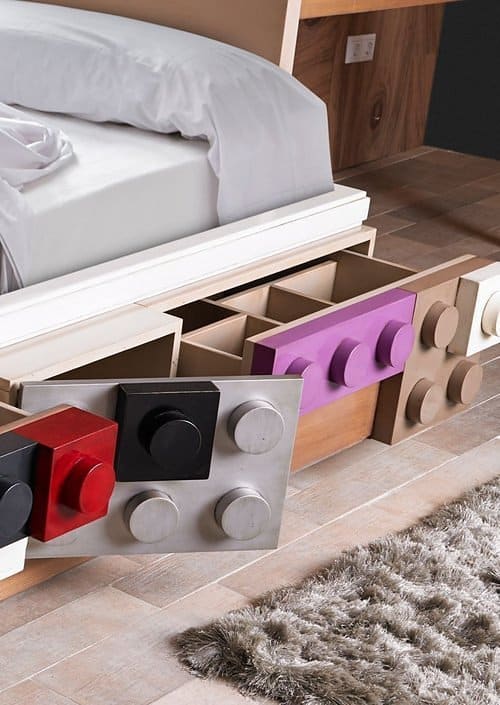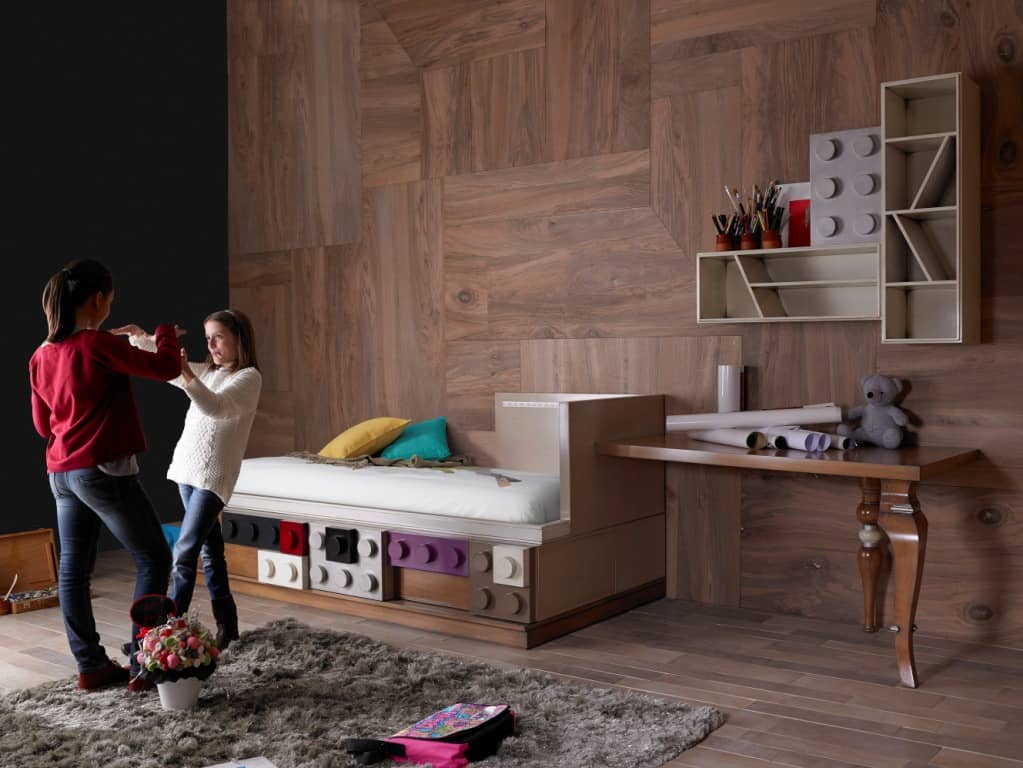 View more over on Lola Glamour's website.
Check out more LEGO furniture, DIY toys and LEGO party favors.
(via House Beautiful)