Kids have an insane amount of imagination that are often portrayed in their unique drawings. The Monster Project is an initiative founded by a collaborative set of artists and designers around the world that seeks to show the inspiration kids drawings can unleash.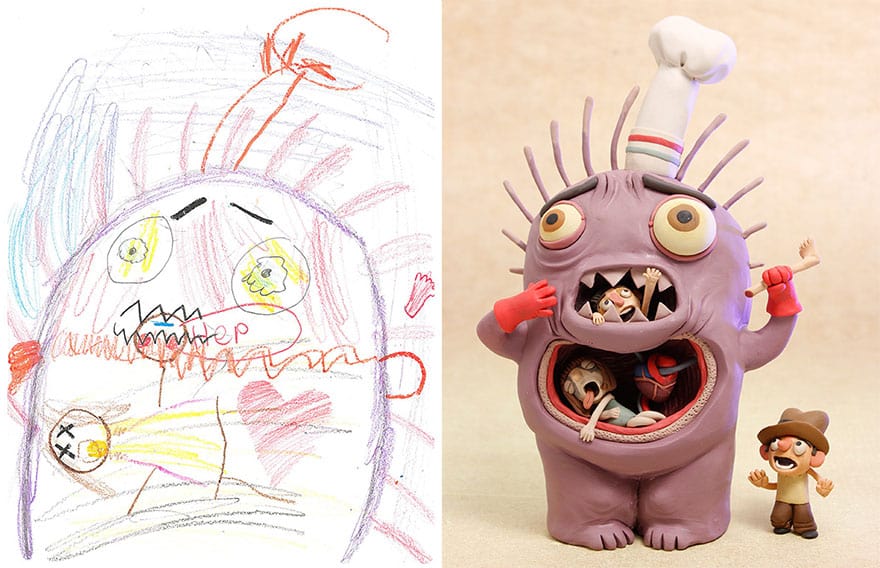 Kids submit their drawings and artists recreate them in their own fantastical versions. From the Monster Project website:
"We hope to help children recognize the power of their own imaginations and to encourage them to pursue their own creative potential."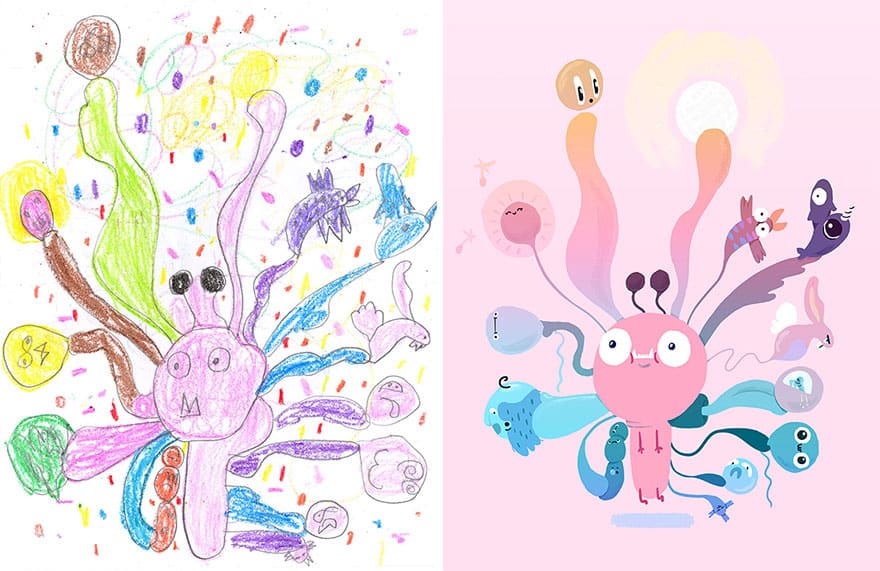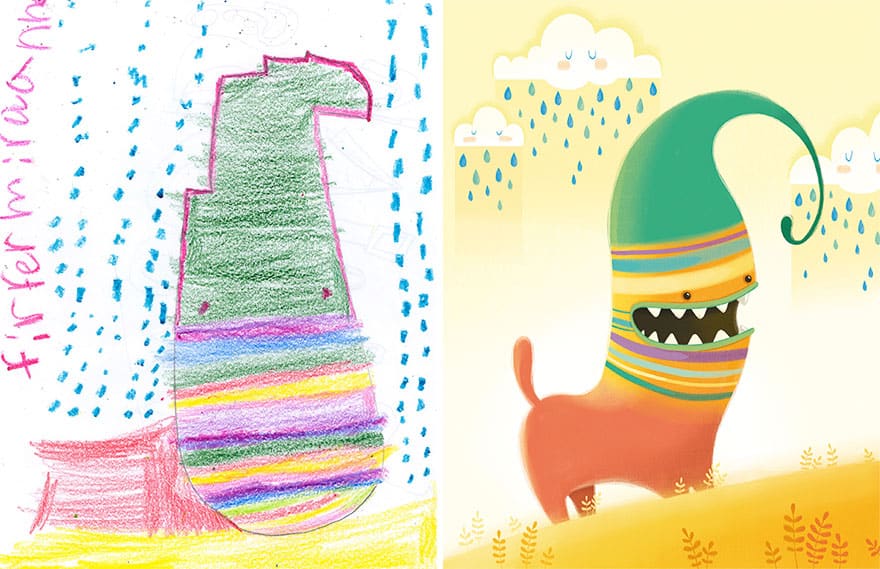 You can see the art from over 100+ artists and kids in their Monster Gallery.
The project was successfully funded on Kickstarter and continues its initiative to add artists and schools around the world.
If you'd like to get involved, find out more on The Monster Project's website.
(All images via The Monster Project)
(h/t Bored Panda)