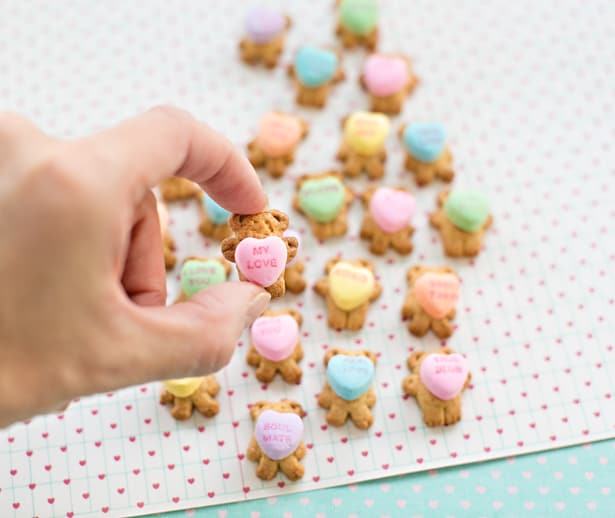 Last year for Valentine's Day, we shared these cute homemade bear cookies holding hearts. Here's a much easier version for when you want a cute Valentine treat without the extra work! Use ready-made teddy bear cookies and conversation hearts to make your kids smile on this love-filled day.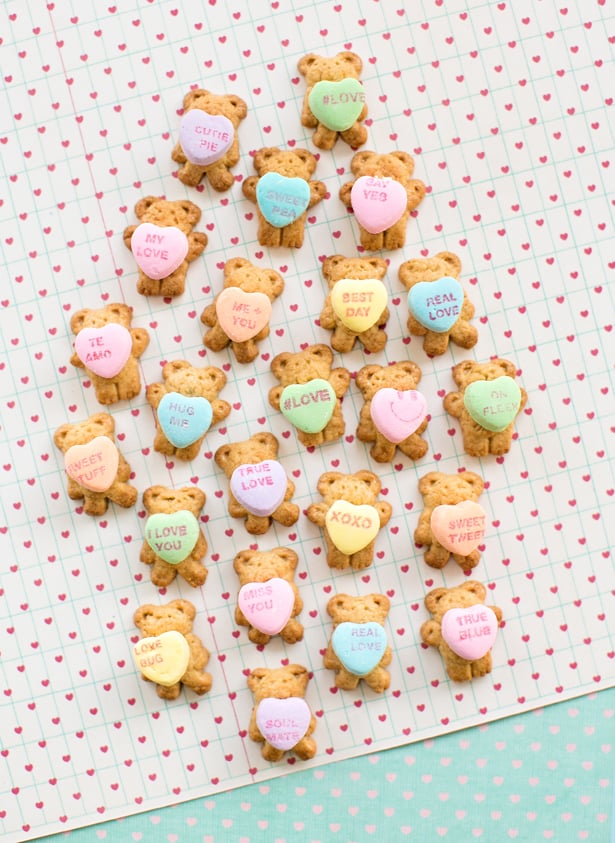 Teddy Bear Graham Cookies Holding Conversation Hearts – Ingredients:
– Teddy bear graham cookies (store bought)
– Candy conversation hearts
– Frosting (store bought is fine)
– Toothpick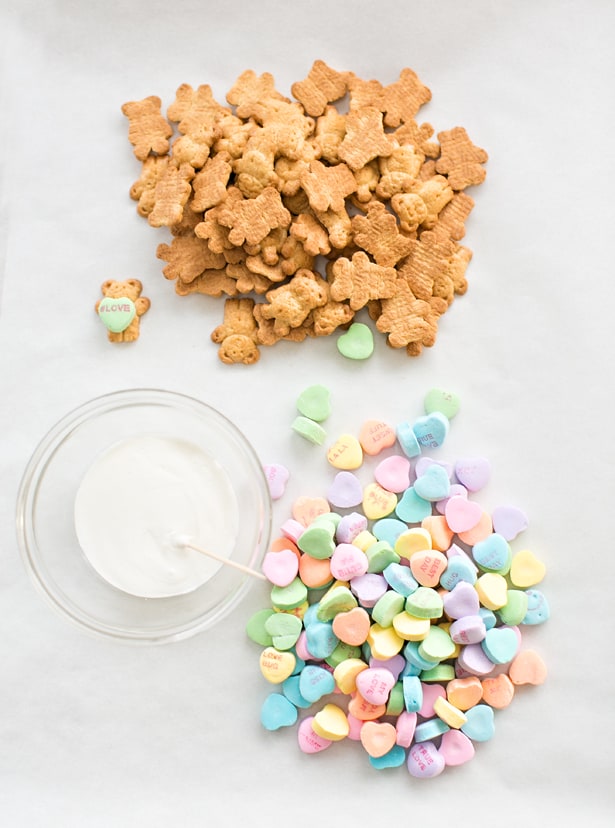 It's pretty simple. Just add a bit of frosting to the back of each heart with a toothpick and stick one on each bear. You're done!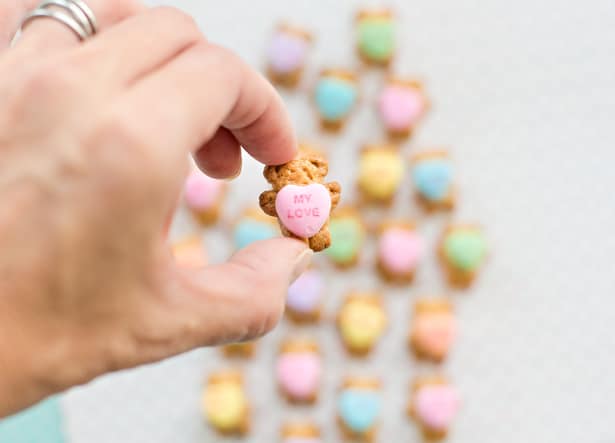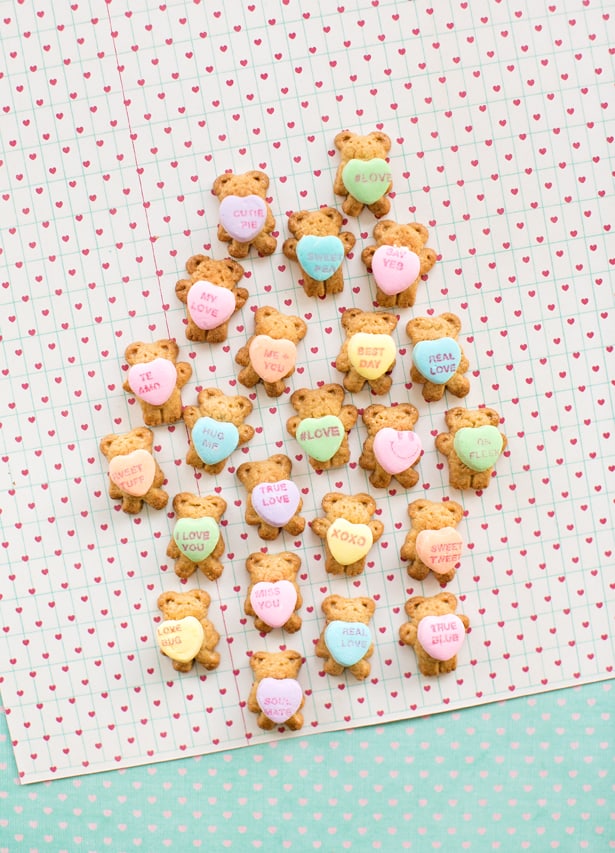 These would be so cute to pack up for a lunch treat or in a cello bag for a sweet Valentine's Day favor!
What are your favorite Valentine treats? Check out more creative Valentine's Day ideas for kids!