Avocado's creamy texture makes it an ideal food for babies, toddlers and kids. It's also mild tasting, and can be added to many recipes – from baked goods to dips, sauces and smoothies. Not only that, it's nutrient dense, with loads of vitamins and minerals per portion compared to other foods, with healthy fats to satisfy. Next time you're wondering what to do with avocados (other than guacamole) try these new ways to sneak in this healthy food into your kids' menu.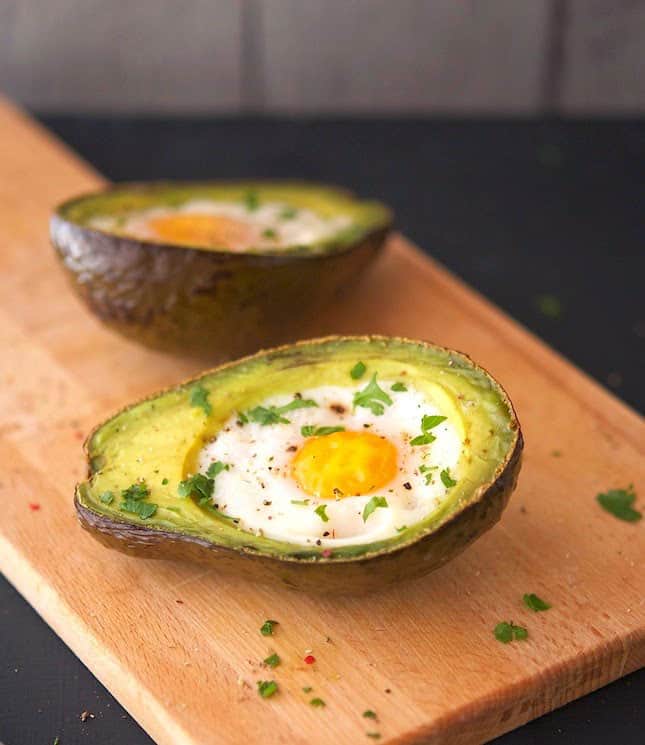 Baked Eggs in Avocado (via The Iron You)
Call these "avocado egg boats" to make these a fun way to eat a protein packed breakfast.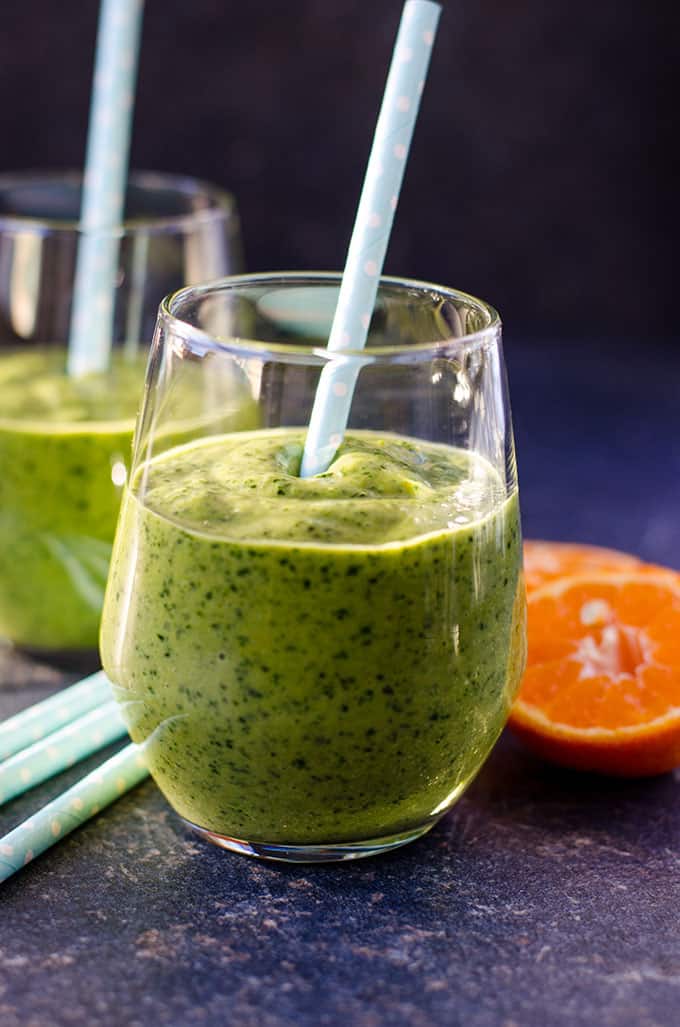 Green Avocado Smoothie (via Give Recipe)
Here's a twist on a green smoothie that has blended avocados in it to satisfy and keep you full longer.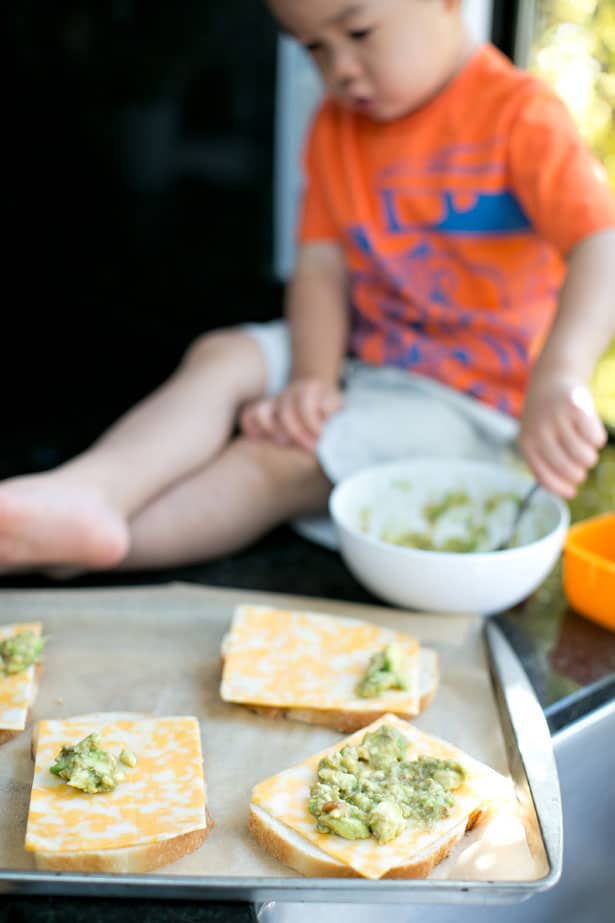 Guacamole Hack Grilled Cheese (via hello, Wonderful)
Make guacamole using just two ingredients that kids can make themselves. It tastes delicious on toasted grilled cheese sandwiches.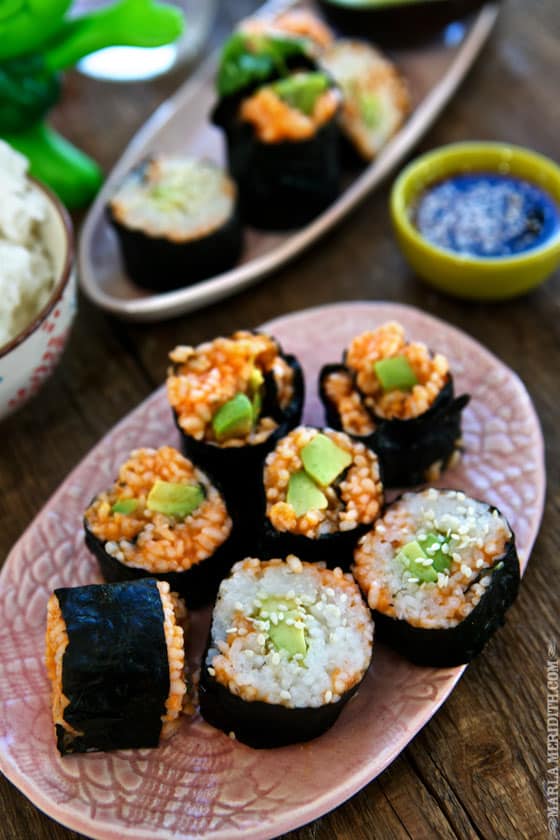 Avocado Carrot Sushi (via Family Fresh Cooking)
Kids can eat sushi too! Give them this healthy no-fish variety packed full of raw veggies and avocados.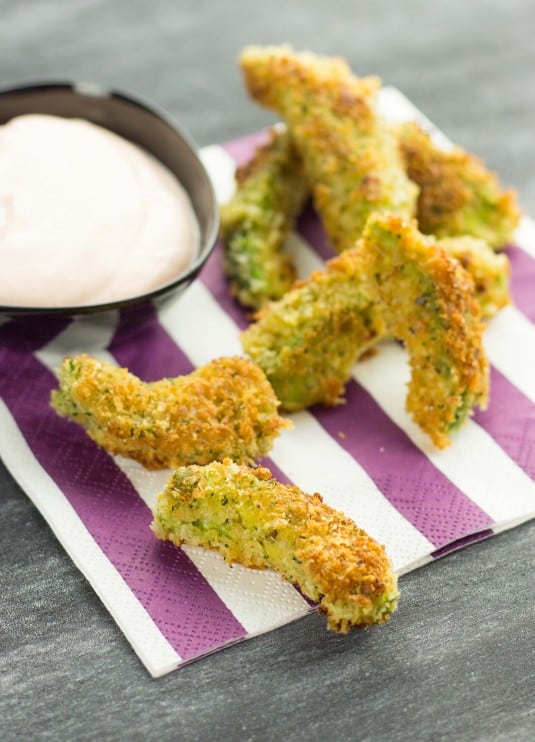 Avocado Fries (via That Oven Feelin')
Give fries a healthier twist with these avocado dippers crusted in panko crumbs for a crispy exterior.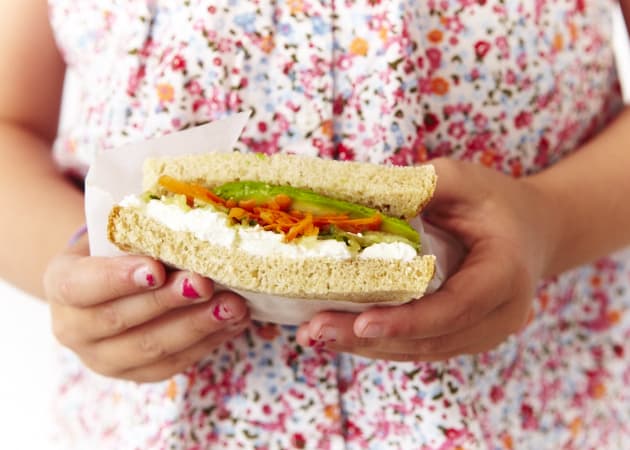 Avocado Cream Cheese Sandwich (via Sweet Potato Chronicles)
Put this creamy sandwich on your school lunch menu for a healthy and easy sandwich option.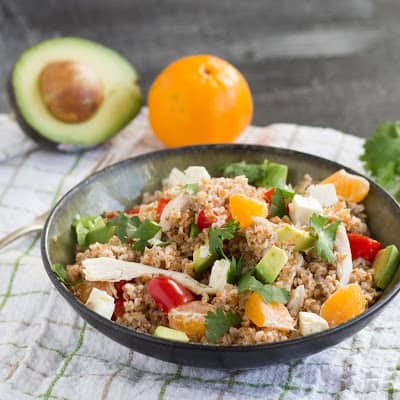 Orange Chicken Avocado Salad (via Kid Cultivation)
Kids might just try eating salad if they're loaded with wholesome ingredients they can recognize like this chicken, orange and avocado bulgur bowl.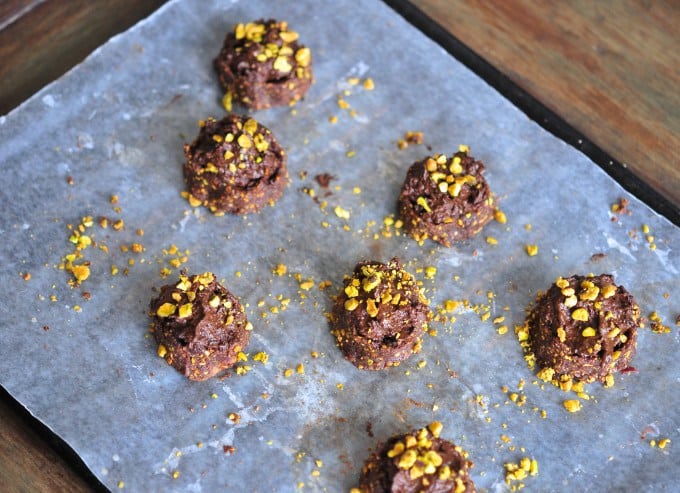 Chocolate Mousse Bites (via Cookies to Kale)
For a yummy chocolate treat that's got some sneaky healthy ingredients in them, try these no-bake pistachio chocolate avocado bites that come together in a cinch.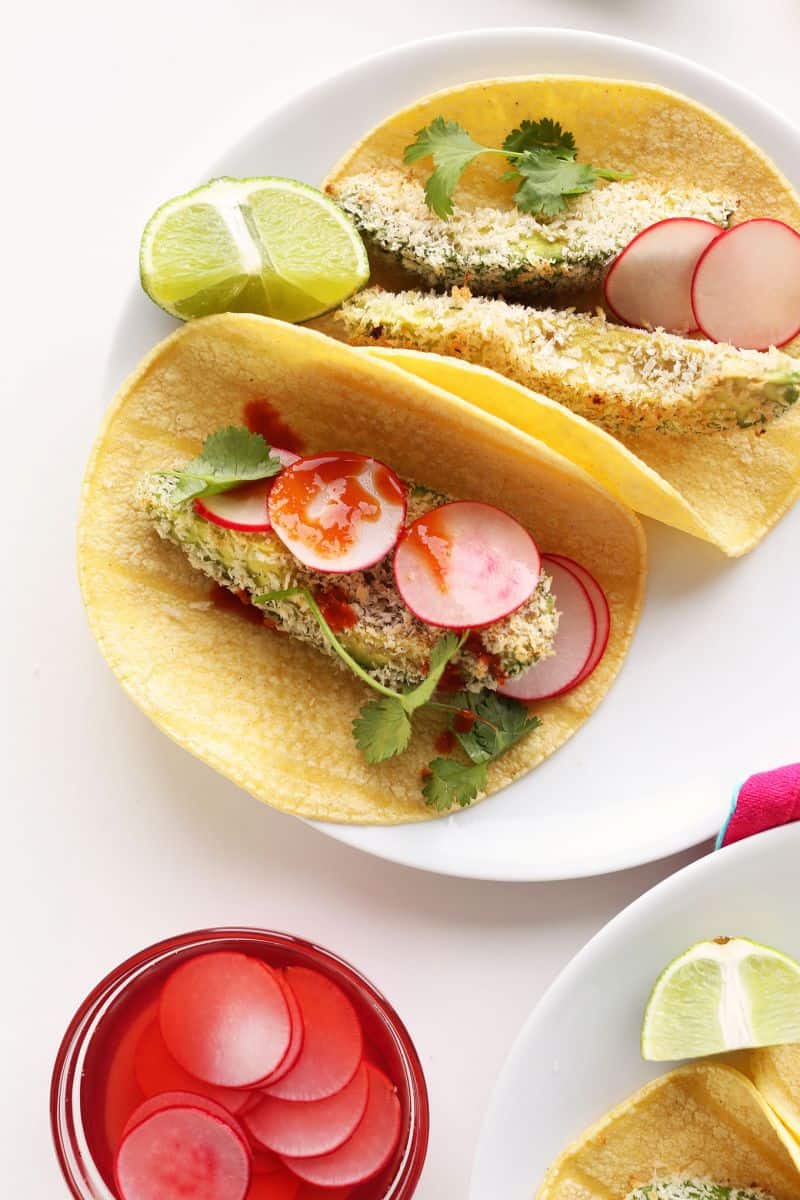 Avocado Tacos (via Minimalist Baker)
An inventive and vegetarian way to eat tacos – try baking up panko crusted avocados for the filling next time for a creamy and crispy texture all at once.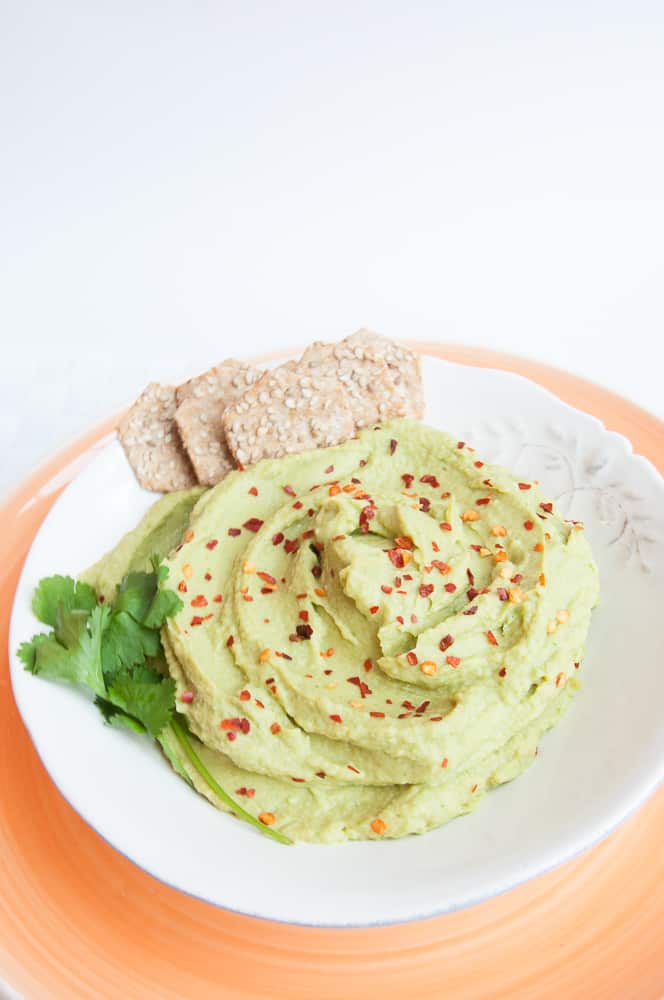 Avocado Hummus (via Vegan Family Recipes)
Pair crackers or pita chips with this easy to whip up hummus that's got avocados to make it creamier with added nutrients.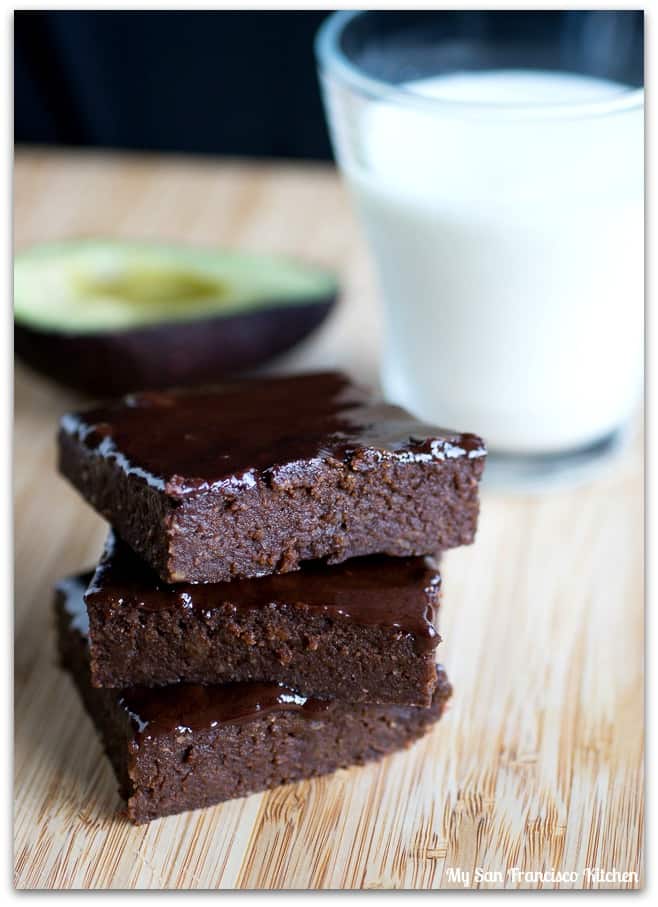 Avocado Brownies (via My San Francisco Kitchen)
The secret to these fudgy brownies lies in the avocados inside which replace butter for a healthier kick. Shh – just don't tell the kids.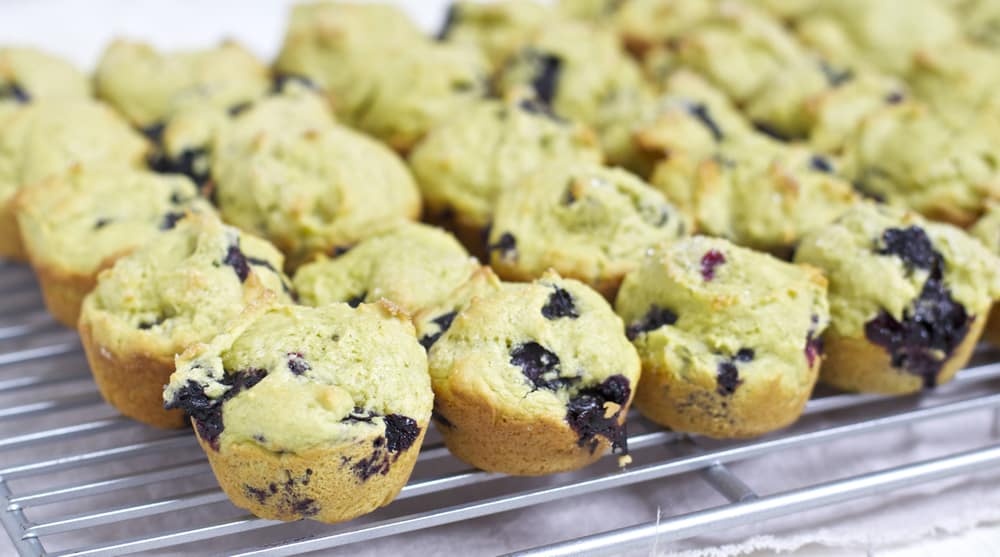 Avocado Muffins (via Baby Foodie)
These low sugar and low fat avocado blueberry muffins make delicious treats for babies and picky toddlers to pack for lunch or snack.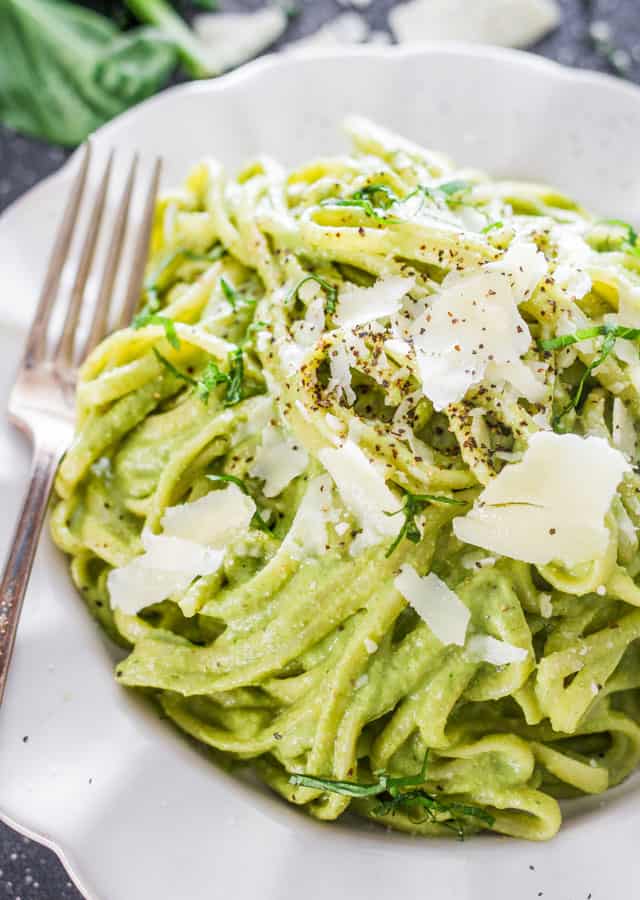 Avocado Spinach Pasta (via Jo Cooks)
Make this creamy avocado pasta which packs double the green power with added spinach. Plus it comes together fast in a blender so all you have to do is mix in the pasta!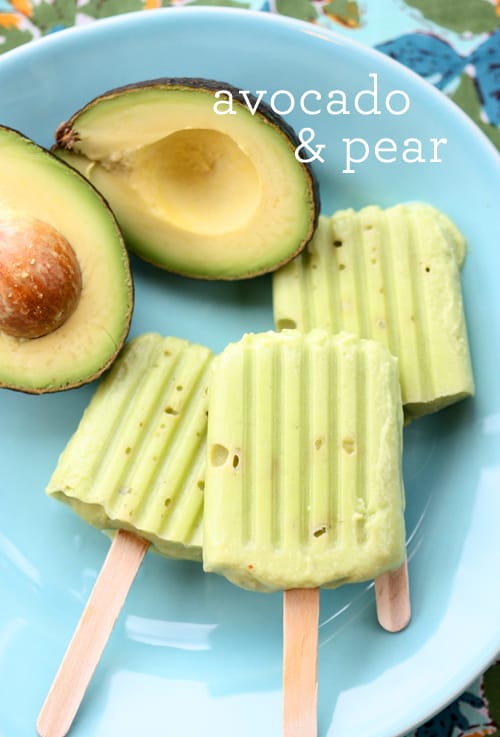 Avocado and Pear Popsicles (via The Spunky Coconut)
Two ingredients are all it takes to make these creamy refreshing pops babies and toddlers will love, especially if they're teething.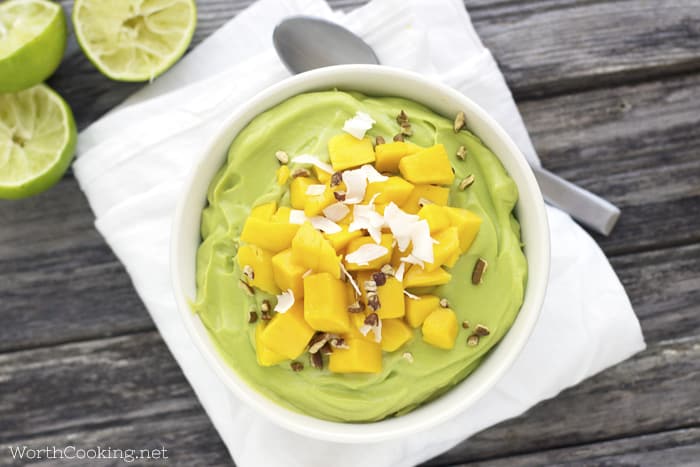 Avocado Pudding (via Whole New Mom)
A creamy, light and refreshing pudding with a bit of zing from lime. Top this with any of your favorite fruit to make it a healthy dessert.
What are your favorite ways to serve avocados to your kids? Take a look at more creative kid-friendly recipes here!