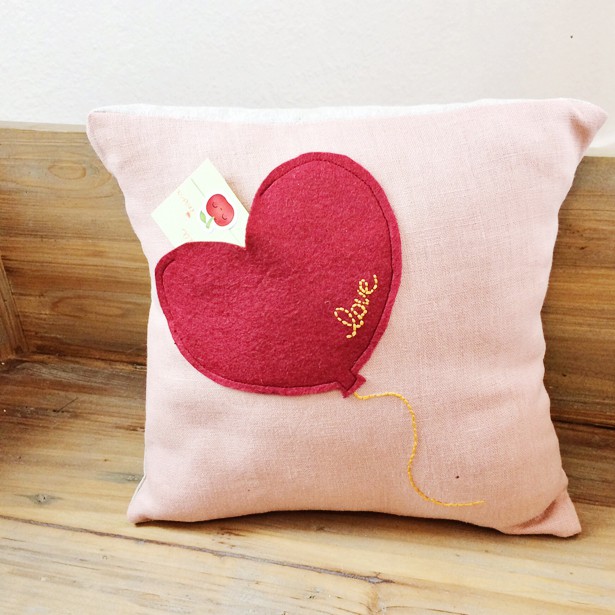 It's a rare treat to get a handwritten note these days and even if my littlest can't read (she just turned 2), she enjoys getting cards and "reading" them to whoever will listen!
This Valentine heart pocket pillow is a cinch to make. All you need is 20 minutes and some extra fabric from around the house.
Leave a little note in the secret pocket and watch your valentine's face light up when she discovers your sweet surprise!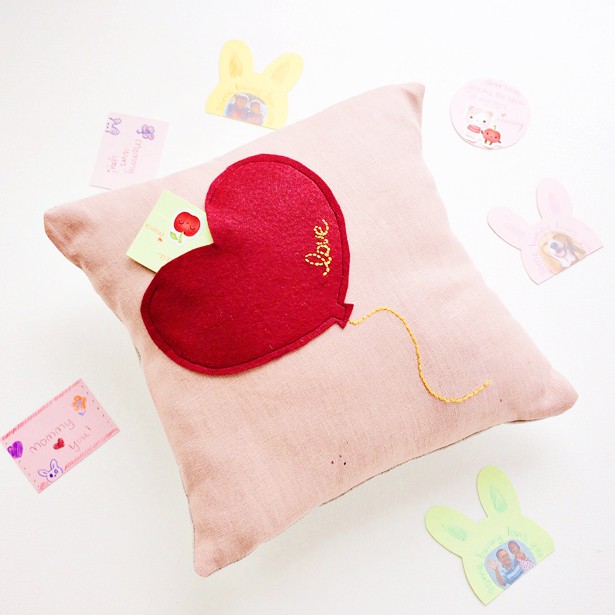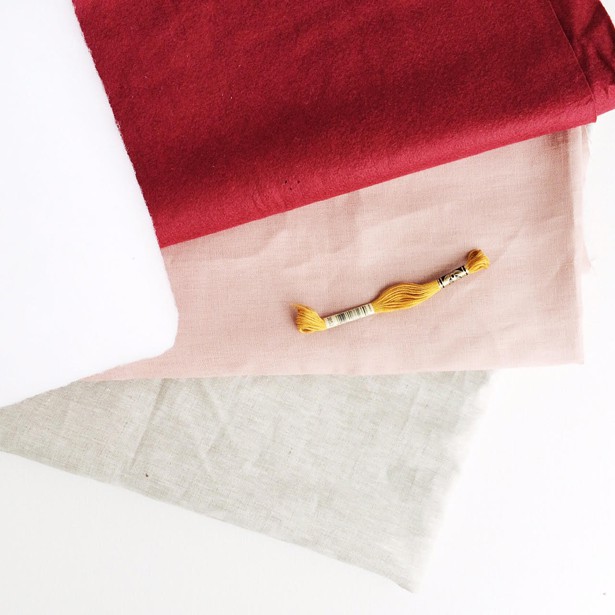 Materials:
– 2 pieces of square fabric cut out 12 by 12 inches,
– Batting (Or stuffing of any kind, old scraps of fabric or even old clothing),
– Embroidery thread and felt.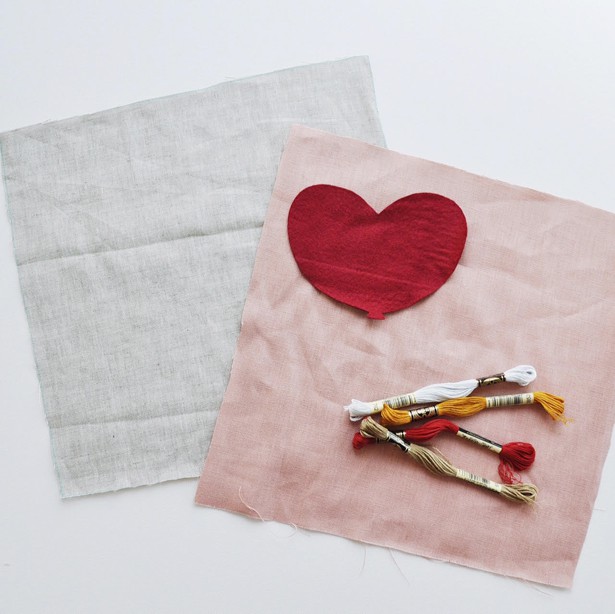 Start by cutting out your fabrics. If you want to add any decorated text to the felt heart, do so first.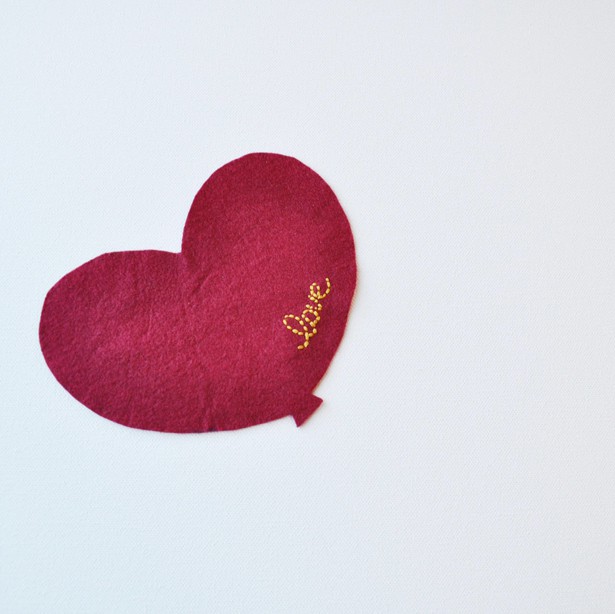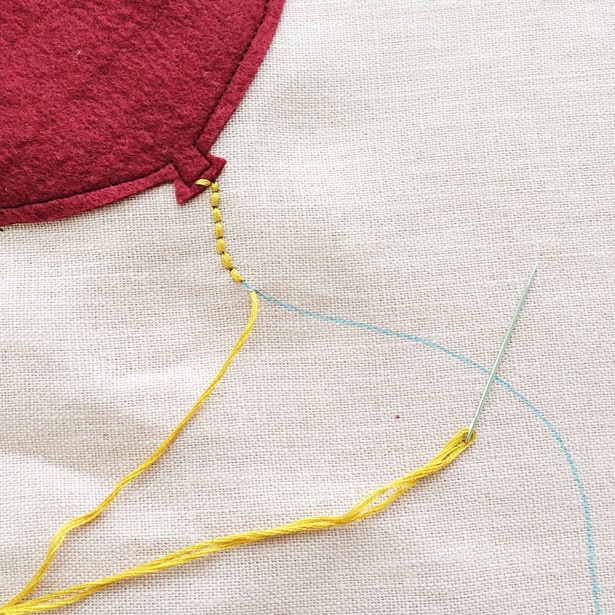 Then place your heart applique on one of the fabrics and finish up any further embellishments at this point. I created this little balloon string stich with embroidery thread. (The blue pen mark is a water soluble ink that can be found here.)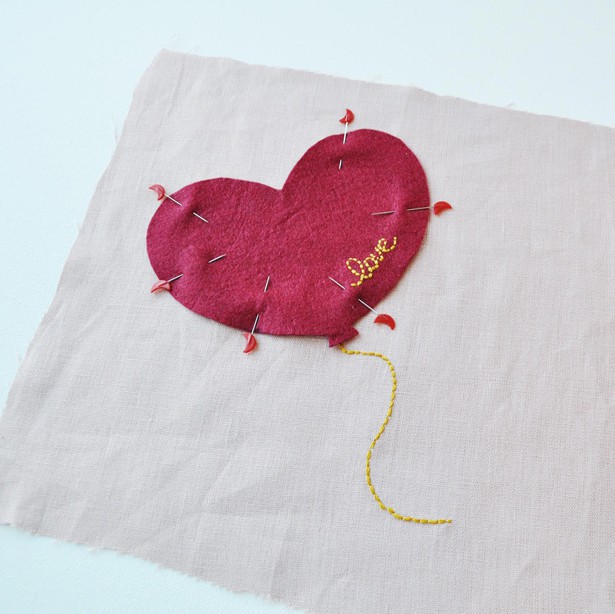 After sewing down the heart applique to the front of the pillow, place the right sides of the fabric pieces together. Sew all four side and leave about an 8 inch opening for the stuffing.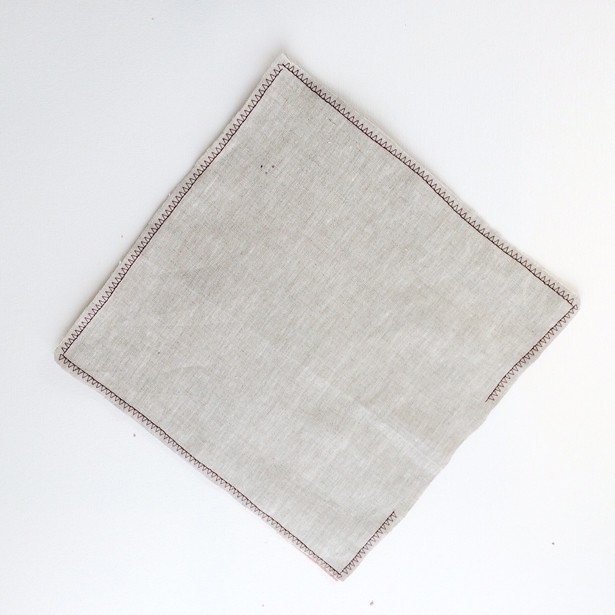 Then turn inside out and iron flat. Make sure to also iron flat the fabric at the opening so you'll get a clean edge when you top stitch the opening shut.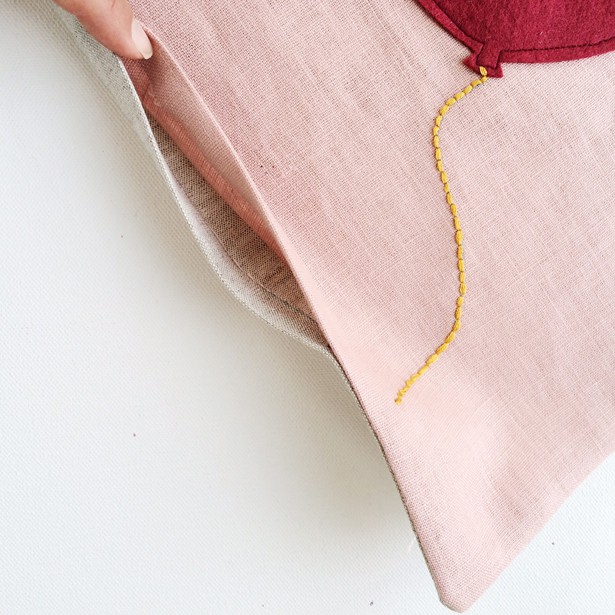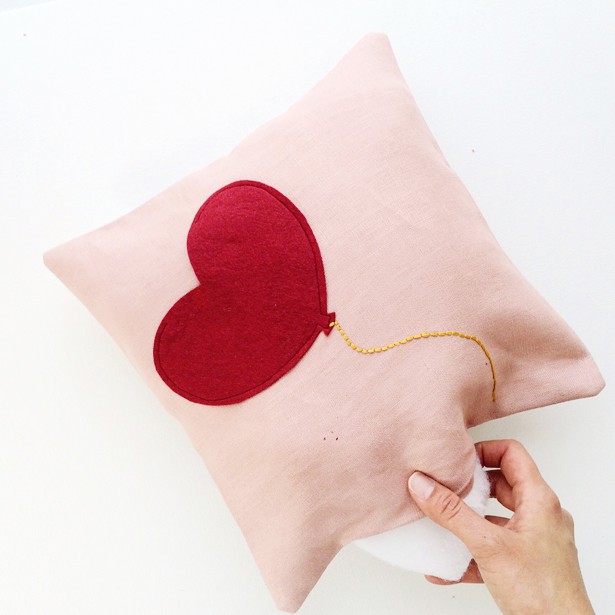 Stuff, stuff, stuff away. After inserting the batting, top stich the opening together with a sewing machine or by hand with a needle and thread. (Tip: Don't make the pillow too taut or "puffy" otherwise you will have to wrestle the pillow down flat in order to top stitch the fabric pieces with your sewing machine.)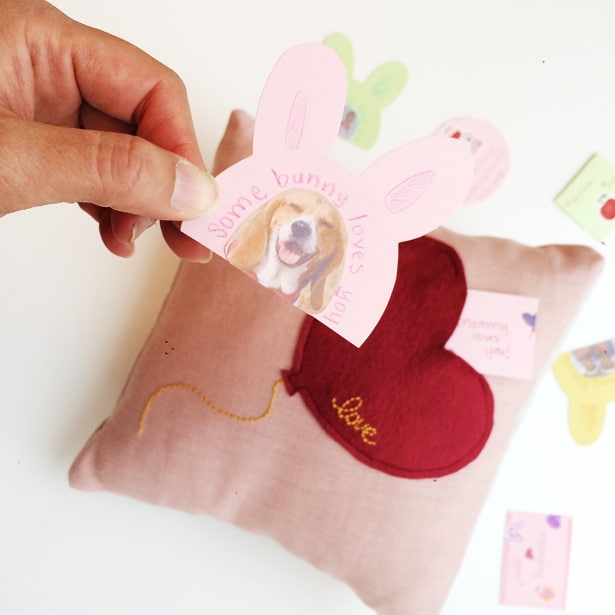 Then the fun part! Make cute notes to put into the pocket!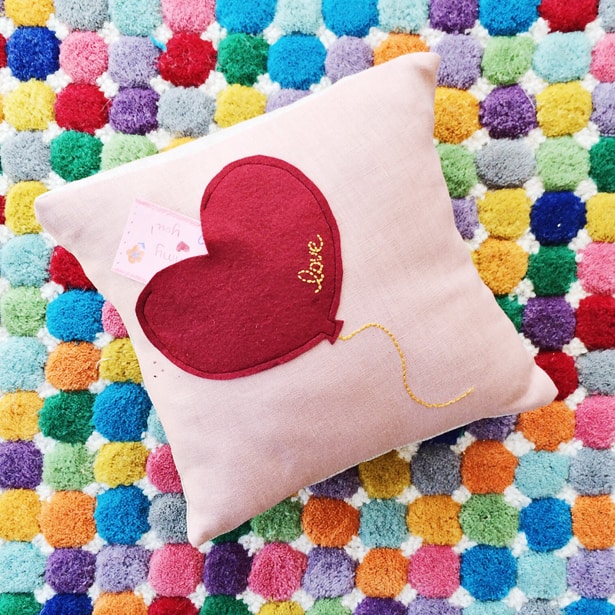 Happy Valentine's Day! Check out more creative Valentine ideas here!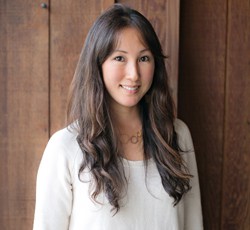 Anna is the mom and founder of Mamoo Kids, a line of awe-inspiring bags for adventurous kids with stuff to do and places to go. Mamoo Kids all natural cotton bags are made in San Francisco, CA. Anna is thrilled to be sharing easy kids bag DIY's and simple sewing tutorials for kids with us. Follow Mamoo Kids on Pinterest, Facebook, Twitter and Instagram.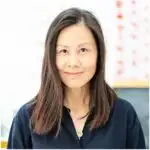 Agnes Hsu is a mom of three and has been inspiring parents and kids to get creative with easy activities and family friendly recipes for over 10 years. She shares her love for creative play and kids food to her 2MM+ followers online. Agnes' commitment to playful learning and kindness has not only raised funds for charity but also earned features in prestigious nationwide publications.