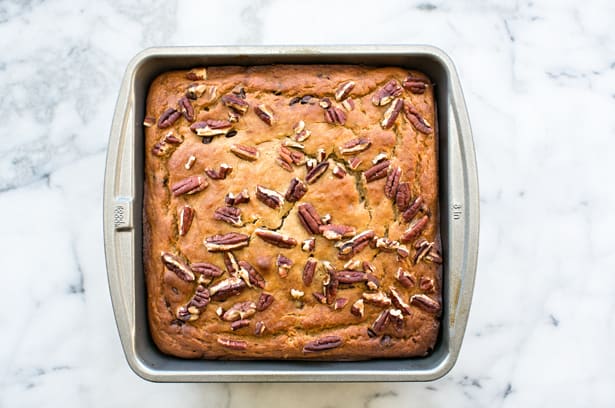 We buy bananas by the bunches since my kids love them and inevitably find ourselves with overripe ones which suits us just fine because they're a great excuse to make banana bread. I've tinkered with my favorite banana bread recipe many times to find the right balance of moistness and banana flavor. The secret is using Greek Yogurt which adds that moist texture you want in a quick bread. I bake ours in a square pan so it's easier to cut into small pieces for the kids. I call it banana "cake" and my children love this yummy treat that's not too heavy on days we crave something sweet.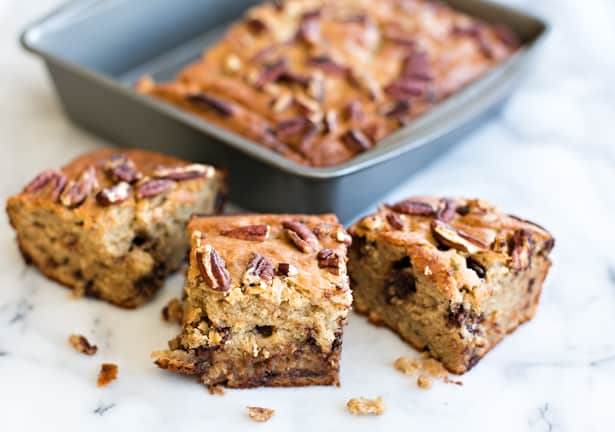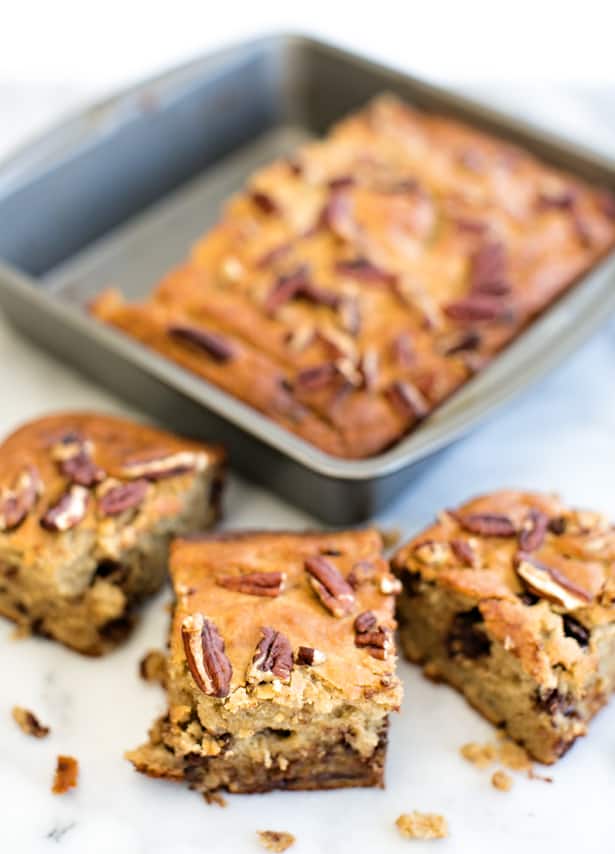 Easy Moist Banana Cake – Ingredients:
– 2 Cups of flour
– 1 Cup of brown sugar
– 1 teaspoon baking soda
– 1/2 teaspoon baking powder
– 1/4 teaspoon kosher salt
– 3/4 teaspoon cinnamon (optional)
– 3 very ripe mashed medium bananas
– 1 teaspoon vanilla
– 1 stick (4oz) melted butter, cooled
– 1 egg
– 2/3 cup of Greek Yogurt
– 2/3 cups semisweet chocolate chunk (optional)
– Pecans (optional)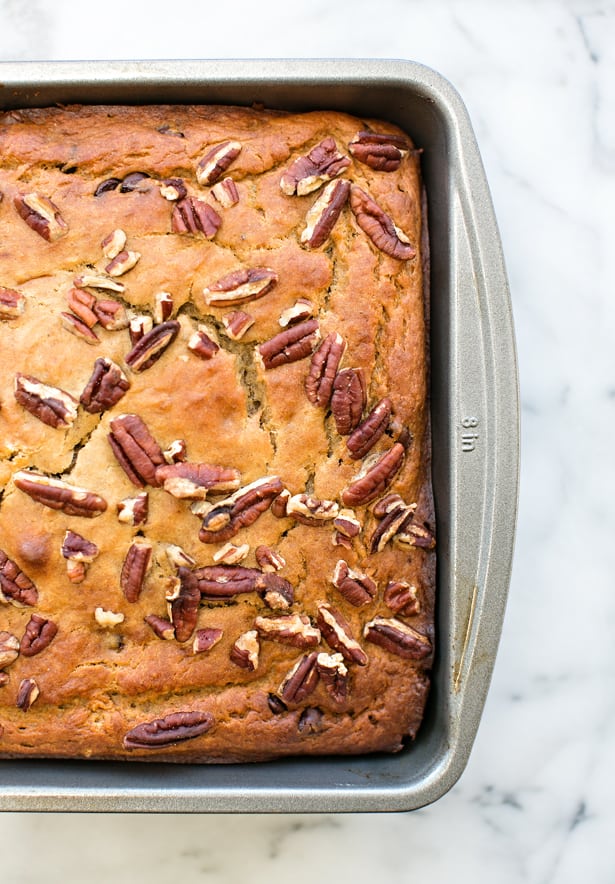 Preheat your oven to 375 degrees. Grease a 8″ x 8″ baking pan, set aside
Step 1. Add your dry ingredients (flour, sugar, salt, baking powder, baking soda and cinnamon if you opt to use it) in a bowl, whisk to combine.
Step 2. In another bowl, combine your wet ingredients (bananas, vanilla, egg, yogurt, butter). Give that a quick stir to combine the wet ingredients.
Step 3. Combine the wet and dry ingredients and stir to combine until the flour is incorporated, but make sure to NOT overmix as this will lead to a tough crumb.
Step 4. Add chocolate chips (optional) as we did in this version. Pour into your greased 8″ x 8″ pan. Scatter some pecans on top (optional). I do this since my kids don't like nuts but I do so just adding it to the top gives me the crunch I like in my banana bread. They can pick off the nuts.
Step 5. Bake in a preheated 375 degree oven for 35-40 minutes until a knife inserted in the middle comes out clean.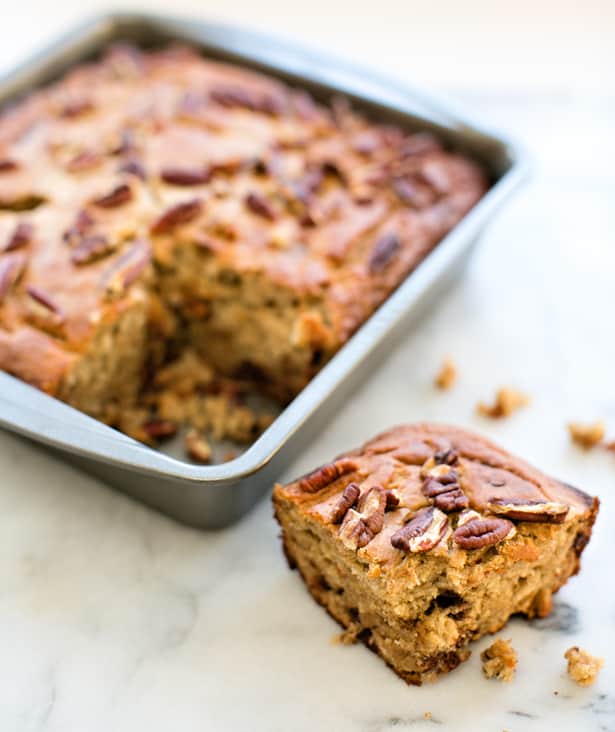 This is the moistest banana bread ever that comes together quick and is also fun for kids to help make in the kitchen. We always finish it within a day and it makes a great snack or treat for the whole family.
What's your favorite way to make banana bread? Check out more kid-friendly recipes here!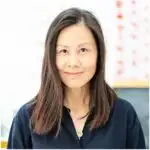 Agnes Hsu is a mom of three and has been inspiring parents and kids to get creative with easy activities and family friendly recipes for over 10 years. She shares her love for creative play and kids food to her 2MM+ followers online. Agnes' commitment to playful learning and kindness has not only raised funds for charity but also earned features in prestigious nationwide publications.