We're having a blast with making simple cardboard costumes for the kids this year for Halloween. Check out or shark and octopus here and here.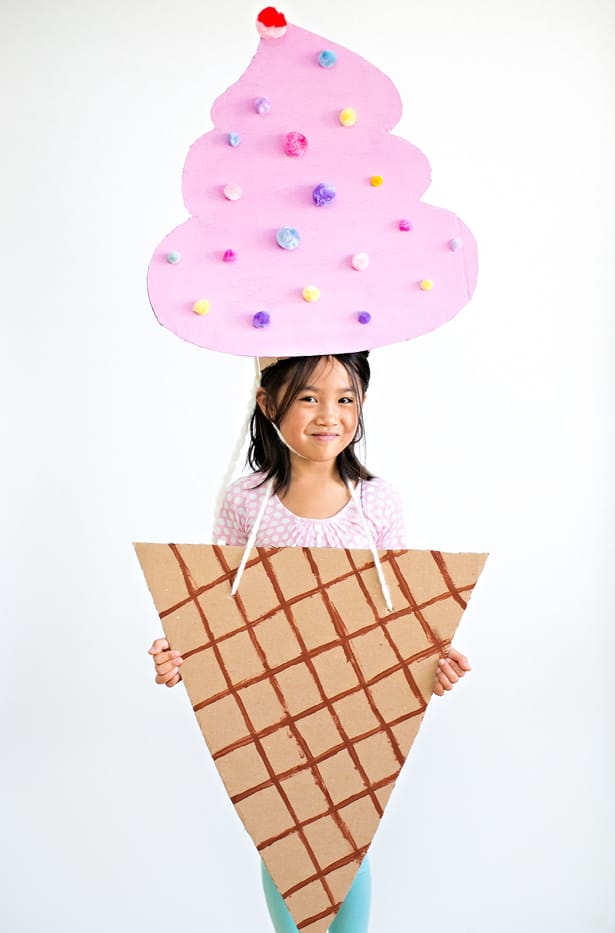 My kids love ice cream, it's the one treat they ask for all the time if given a choice. So of course we had to try our hand at making a cardboard version!
Materials:
– Two pieces of flat cardboard (one for the cone and one for the ice cream) plus additional piece to glue to the back of the ice cream head
– Pencil, Xacto knife or scissors
– Paint (we used Tempera paints)
– Pom poms
– Hot glue
– String or yarn
Instructions:
Step 1. Draw out a cone shape and ice cream shape with your pencil and cut out the shapes. Use your child's body as a frame for the sizing.
Step 2. Paint your ice cream any color you'd like. We chose pink. Paint lines in brown on the cardboard cone to resemble waffle lines.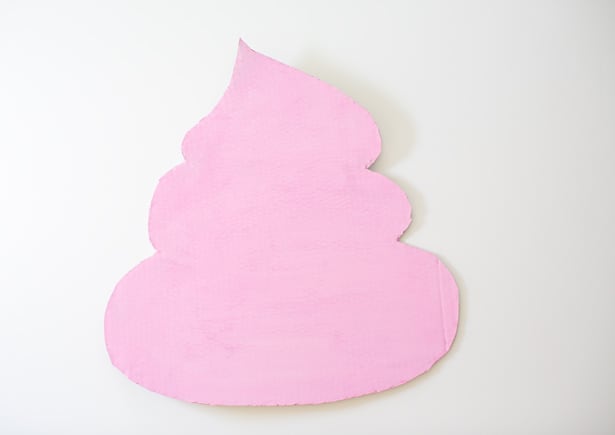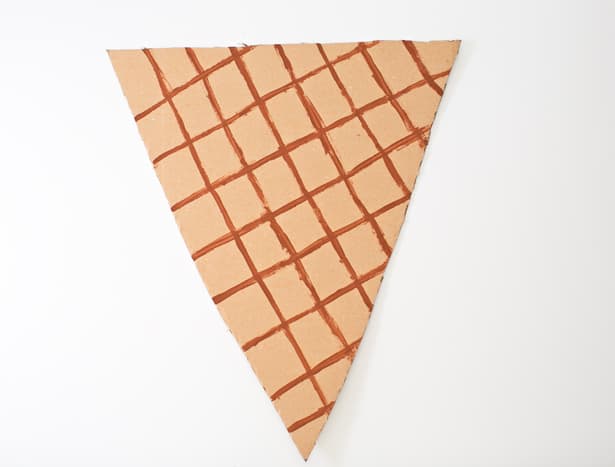 Step 4. Hot glue pom poms on the ice cream head.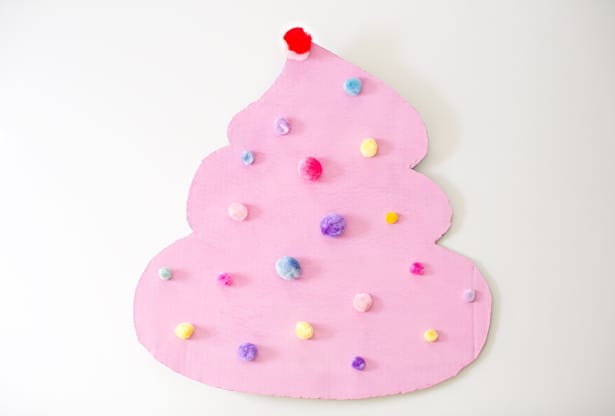 Step 5. Fold a large piece of cardboard into a cylindrical shape and use duct tape or hot glue to hold it together. Hot glue it to the back of the ice cream head. Thread yarn or string through it, creating a loop so you can adjust it to your child's head when it's on and tie it when you have the right size.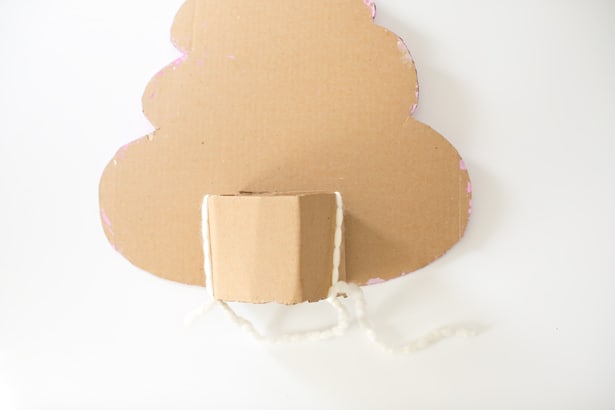 Step 6. The last step is just punching two holes for the cone and threading yarn through and you're ready to show off the cutest ice cream costume ever!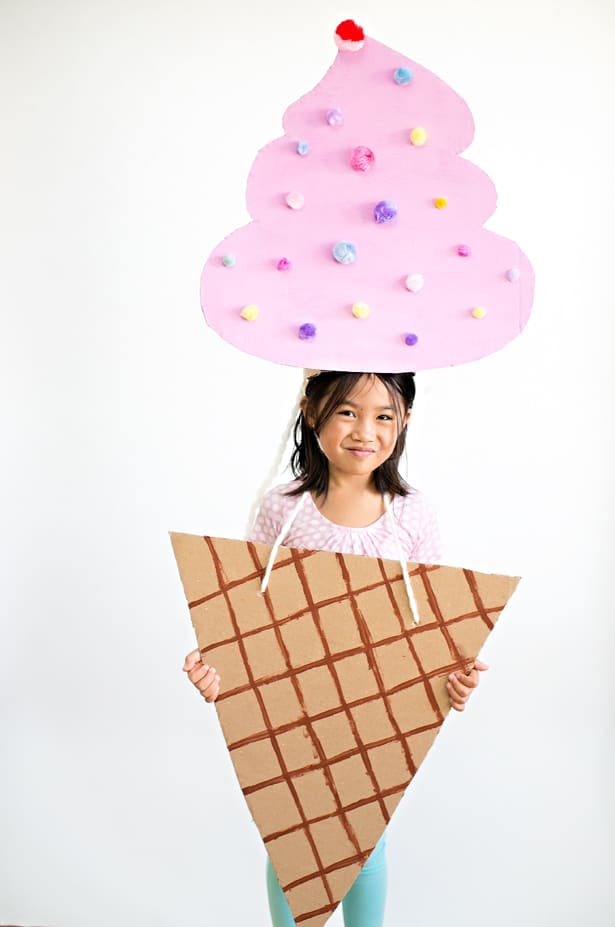 This is a simple costume you can easily scale up or down, but we went big with a huge ice cream topped head and lots of pom pom sprinkles.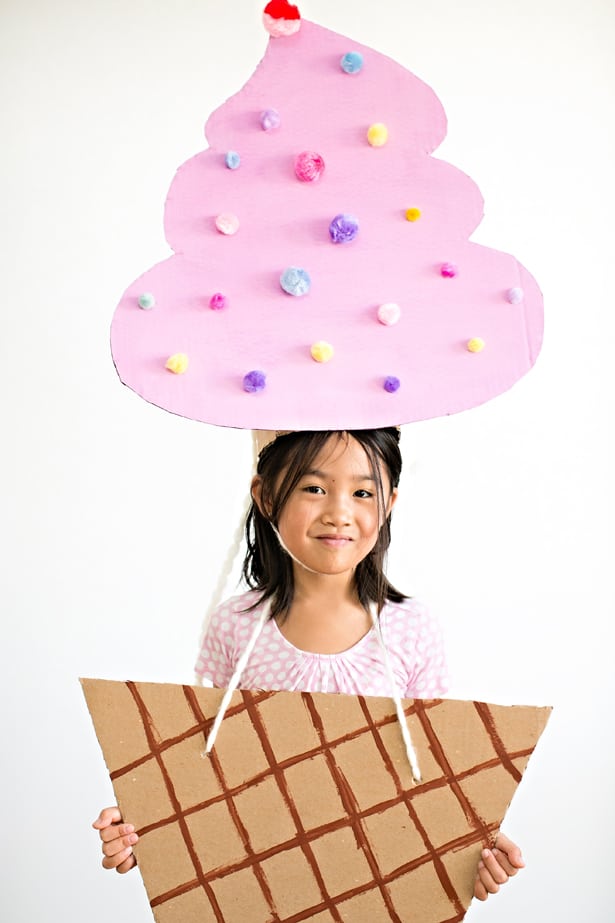 Up next we'll be sharing a cute cardboard rainbow costume we made. Here's a sneak peek 🙂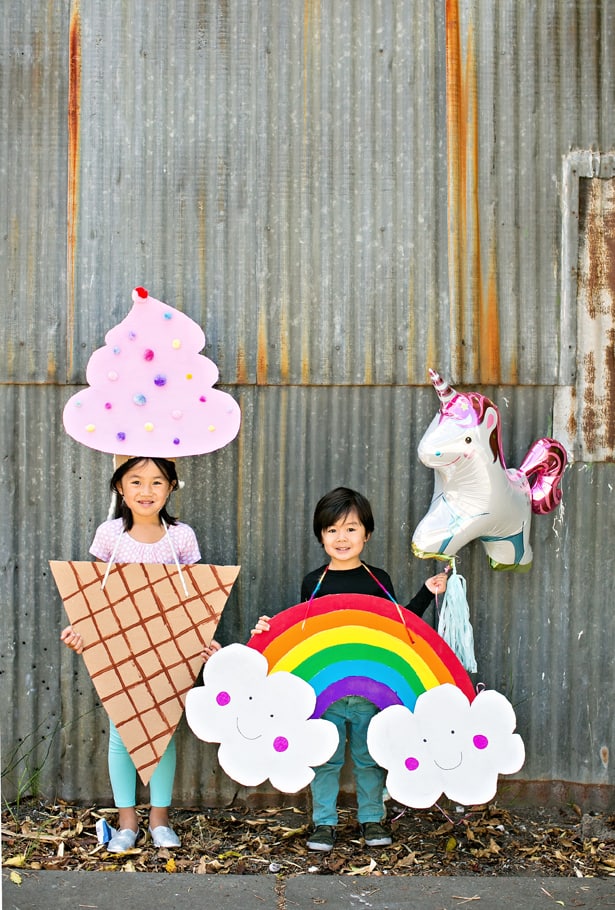 What are your favorite Halloween costumes for kids? Check out more fun Halloween ideas!