Thank you to Horizon for sponsoring this post.
Meal planning for the family can be stressful so that's why I love to incorporate ingredients the kids love that we use on an everyday basis like milk, cheese and eggs. It can be hard to satisfy everyone's meal palette and if you have picky eaters (which we have a couple of in this household) coming up with kid-friendly options that the whole family will enjoy is something I'm constantly striving for.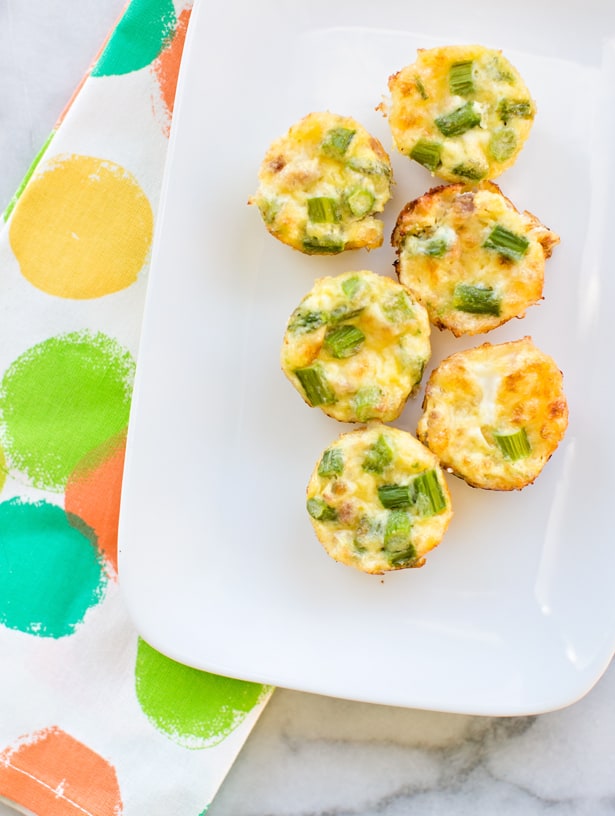 These mini crustless quiches are tasty for both adults and kids. They have "fancier" ingredients like prosciutto and asparagus but their mini size turn them into cute and appealing finger foods for the kids. They're great for serving up as an appetizer to bring to a party, as dinner with some side veggies, or packing up for lunch the next day. Plus, they use up ingredients we already have plenty of in the home.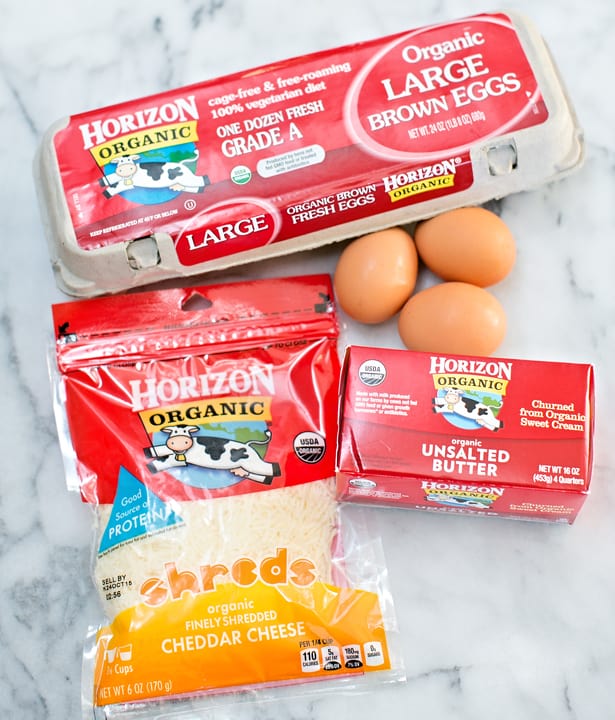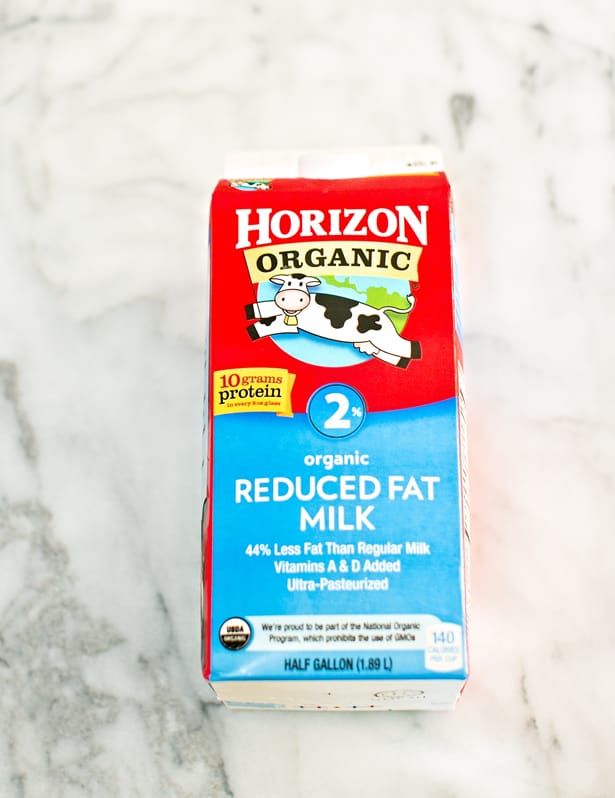 My family is a big fan of Horizon organic dairy products which come from cows not given growth hormones or antibiotics, raised on sustainable farms.
These tasty mini quiches have dairy as the main ingredients so it's important that we use high quality ones that are good for the family and environment.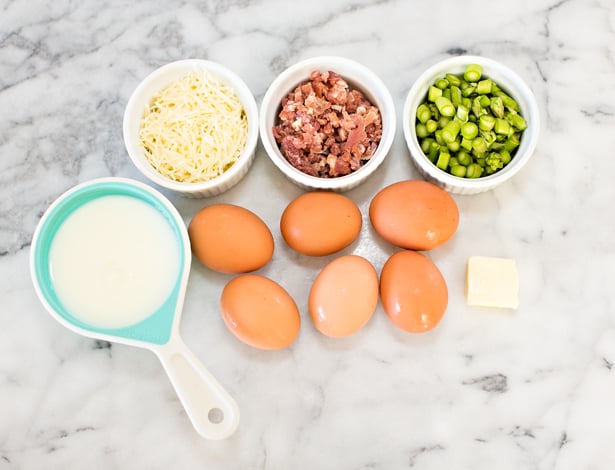 Mini Crustless Asparagus and Prosciutto Quiches
(makes 34 mini quiches)
– 6 Large Horizon Organic Eggs
– 3/4 Cup of 2% Organic Horizon Milk
– 1 Cup Horizon Organic Shredded Cheddar Cheese
– 1 Tbsp Horizon Organic Unsalted Butter (melted) + more for greasing pan
– 1/2 Cup Diced Asparagus
– 1/2 Cup Diced Prosciutto
*You'll also need a mini muffin pan
Instructions:
Preheat your oven to 350 degrees
Step 1. Blend 6 eggs with the milk in a large bowl. Add the prosciutto, asparagus and melted butter. Mix in the cheese.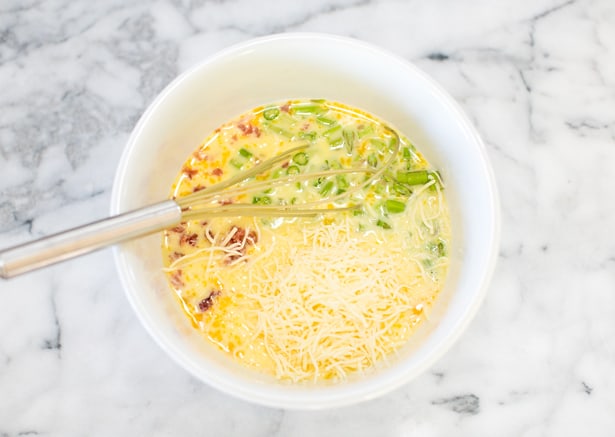 Step 2. Grease your mini muffin pan with butter, make sure it's well greased or the eggs will stick after baking.
Step 3. Add a tablespoon of the quiche filling per mini muffin.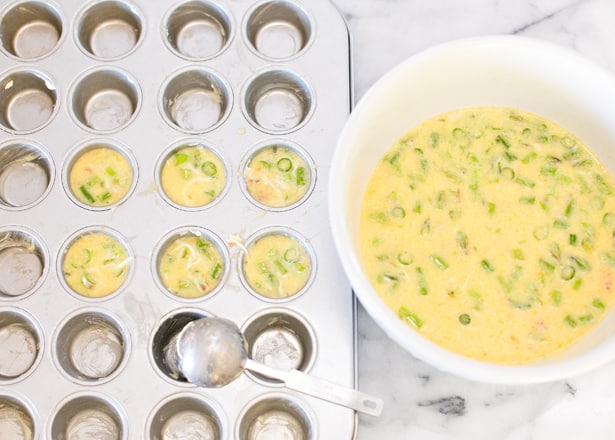 Step 4. Bake for 15-20 minutes until the eggs have set and baked. Allow to cool before lifting each mini quiche out of the pan with a knife around the edges.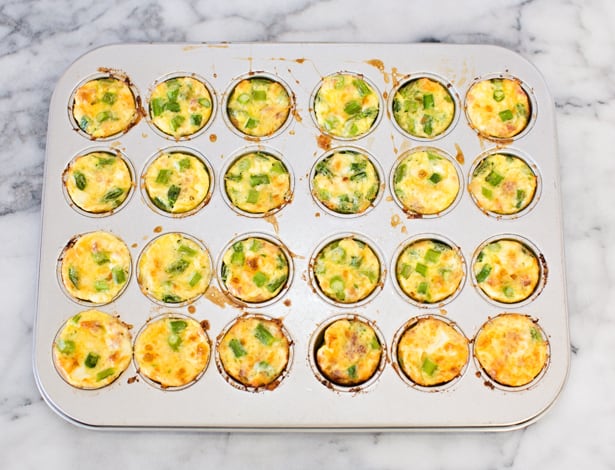 These quiches are delicious and a great source of protein with all the dairy and eggs. I love serving this with a side salad for myself and my husband and like to to add some veggies for the kids. A great way to present these for kids (or any new foods) is using cute plates to make mealtime fun.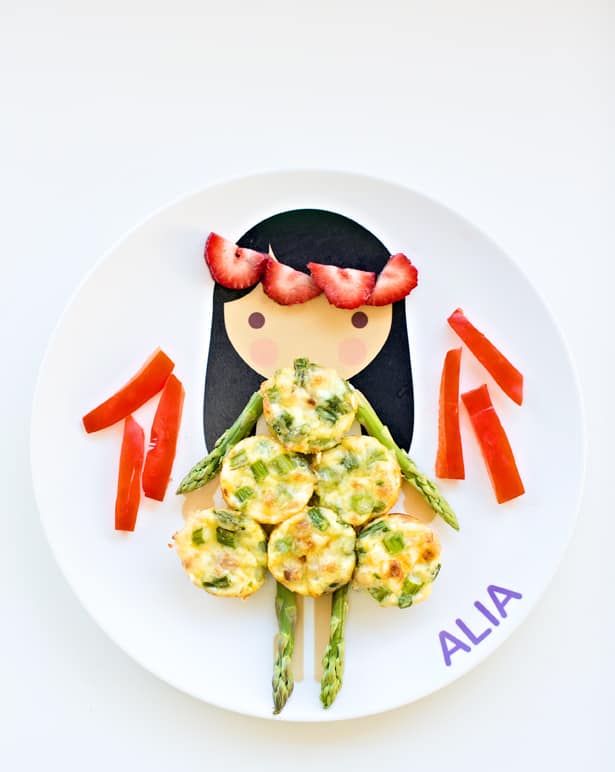 What's great about this recipe is that I have most of the ingredients on-hand since the kids drink milk everyday and we use cheese in so many other kid-friendly foods like sandwiches or quesadillas. Eggs are pretty much a staple since we have them several times a week for breakfast.
The recipe makes a good amount of mini quiches so not only do I have dinner served, but also the kids' lunches for the next day. I just supplement with some extra veggies and fruit on the side.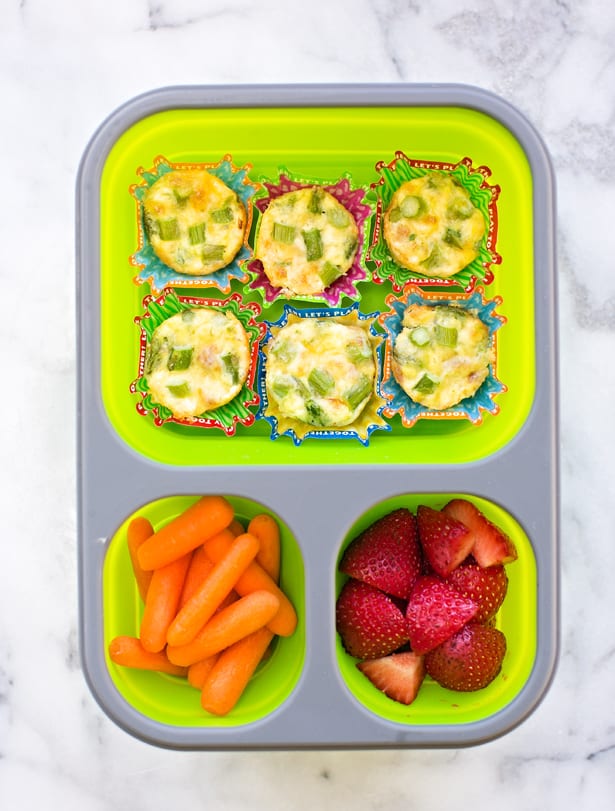 The quiches are versatile too. As long as you stick to the base recipe using the right proportion of eggs, milk and butter, you can substitute your favorite meat and veggies to the mix. It's a great way to use up what's already in your refrigerator.
What are some of your favorite go-to family recipes?
This conversation is sponsored by Horizon. The opinions and text are all mine.
var ts=document.getElementById('ti-pixel-tracker'); var axel = Math.random() + ""; var num = axel * 1000000000000000000; var ti=document.createElement("img"); ti.style.display="none"; ti.src="https://tracking.tapinfluence.com/trk/X8dyP/NqmFL/p.png?p=cIRUx" + String.fromCharCode(38) + "i=N6HNI" + String.fromCharCode(38) + "ord="+ num + String.fromCharCode(38) + "s=" + encodeURIComponent(document.referrer); ts.parentNode.replaceChild(ti,ts); JSON.stringify({"program_id":"7523979e-58a6-11e5-a5e4-22000afd2dc7″,"post_id":"c56c35d6-5913-11e5-944c-22000afd2dc7″});