*This post is sponsored by Pumpkin Masters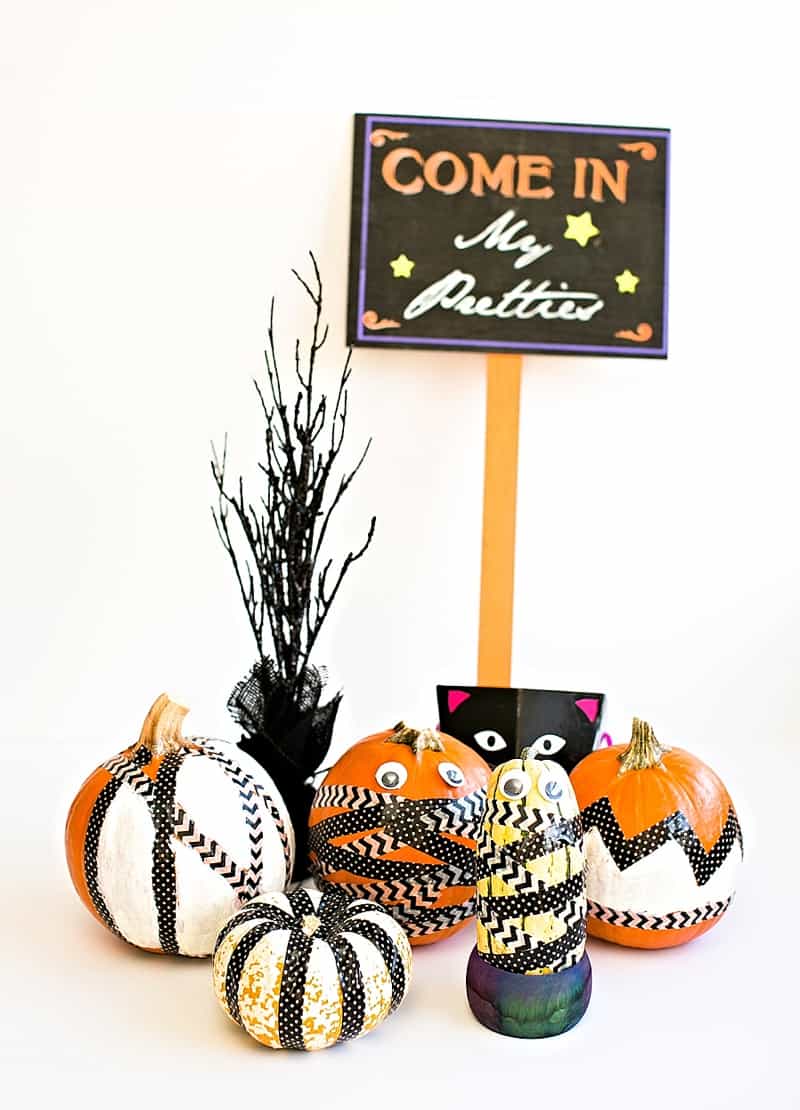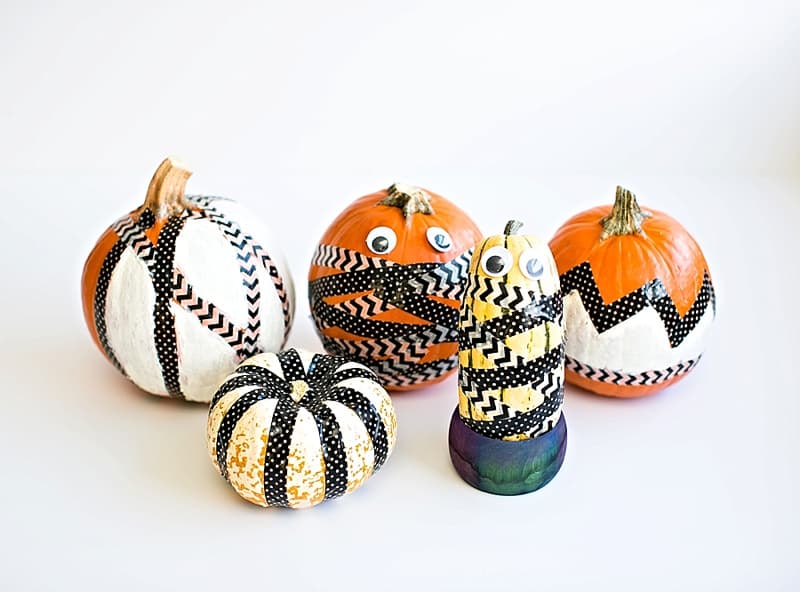 When Halloween season comes around the first thing the kids ask is "when can we decorate pumpkins?!" Since my kids are relatively young (under 6) there aren't a ton of options for them to decorate pumpkins independently. One super easy technique is giving them paint and decorative tape. These clever and cute Crafting Tape Kits from Pumpkin Masters have everything you need for little ones to get in on the Halloween fun. A little bit modern and messy with the paint (which kids love) and you've got the perfect hands-on, kid-friendly pumpkin decorating activity.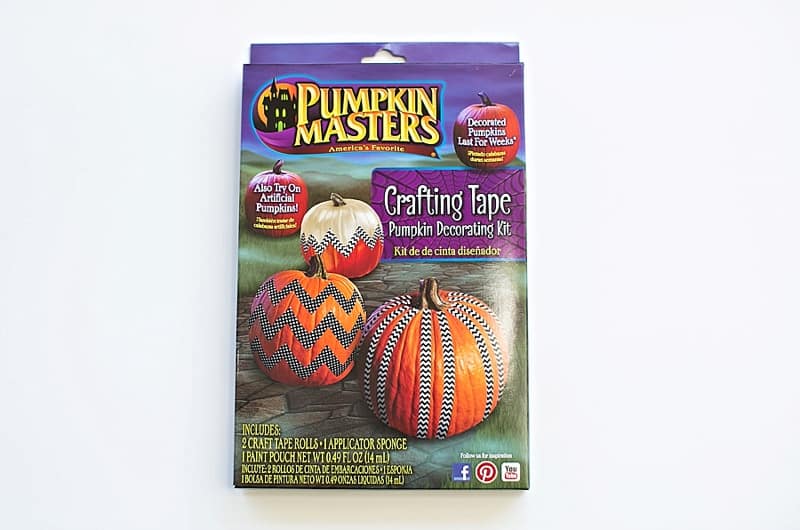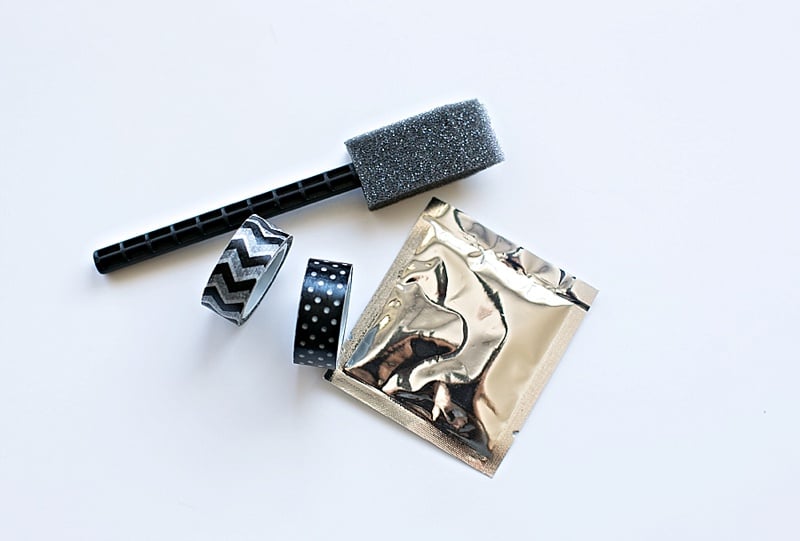 Crafting Tape Pumpkins – Materials:
Pumpkin Masters Crafting Tape Kits

Pumpkins and gourds

A cloth to contain the mess (we use a painter's cloth which works great)

Sticker googley eyes (optional)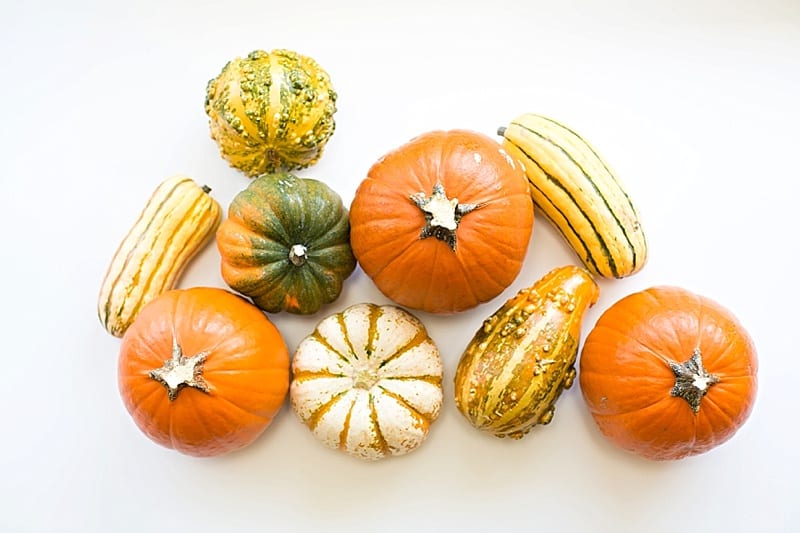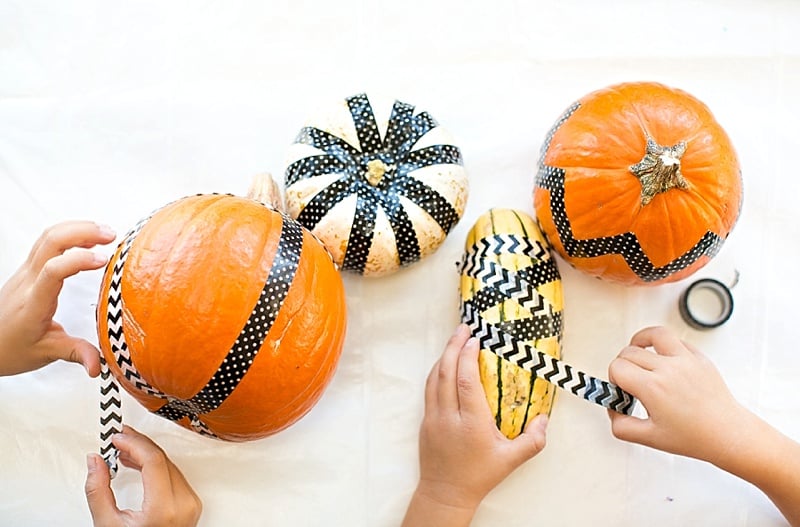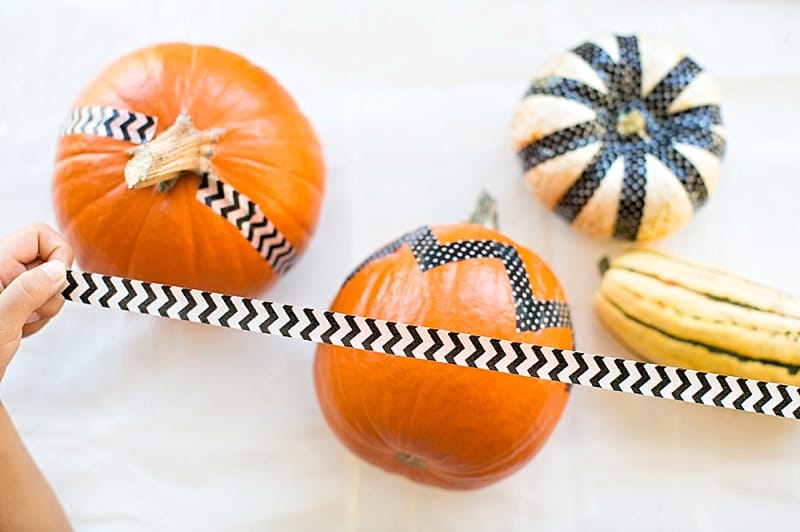 You'll want to lay out your supplies from the crafting kit and have scissors handy if you need, them, although half the time, the kids liked ripping the tape which was just as easy. They knew just what to do and created all sorts of fun designs like zig zags and stripes, mixing and matching the tapes.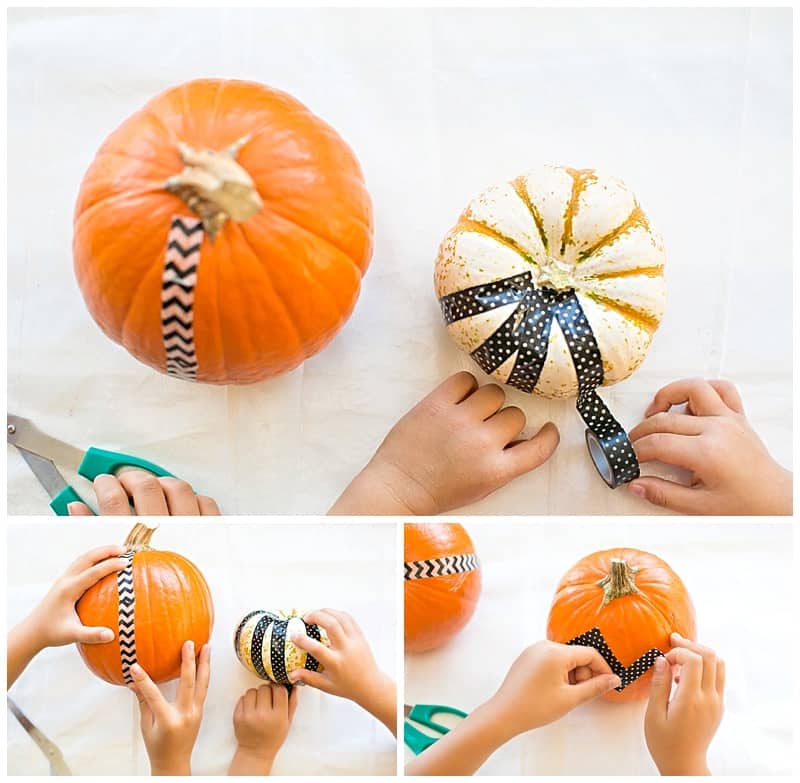 The kit comes with two tape designs so this is great activity to do side by side with another child – a wonderful sibling or playdate activity. The white paint which comes in a little pouch is thick and not super runny so it's great for younger kids to handle. Bonus, the kit also comes with a handy foam brush so you have everything you need to get hands-on creative without running out for additional craft supplies.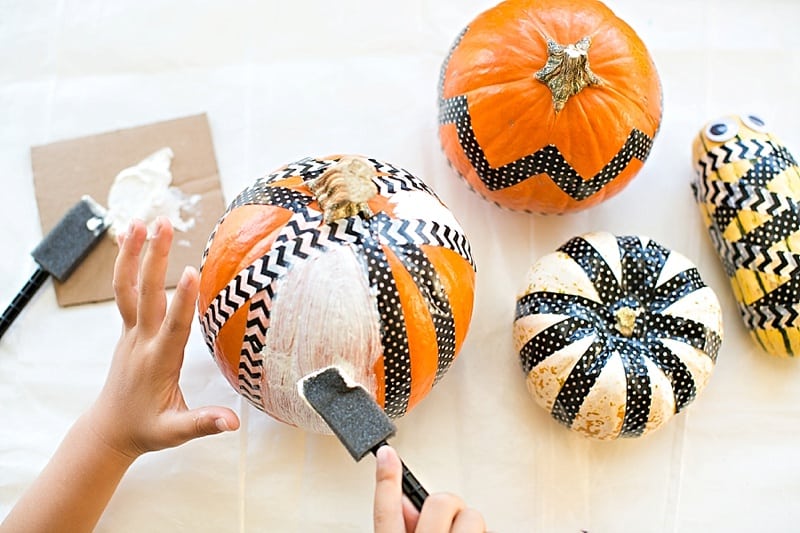 The kids enjoyed painting in between the taped designs for a cool monochromatic look.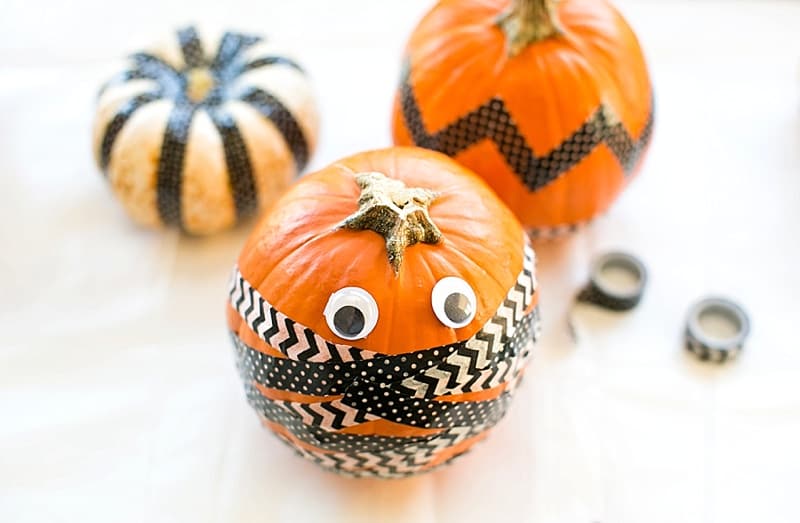 We have some googley eyes in our craft stash so it was my four year old who suggested adding eyes to his tape pumpkins to make mummies. I love how this project leads to more open-ended creativity!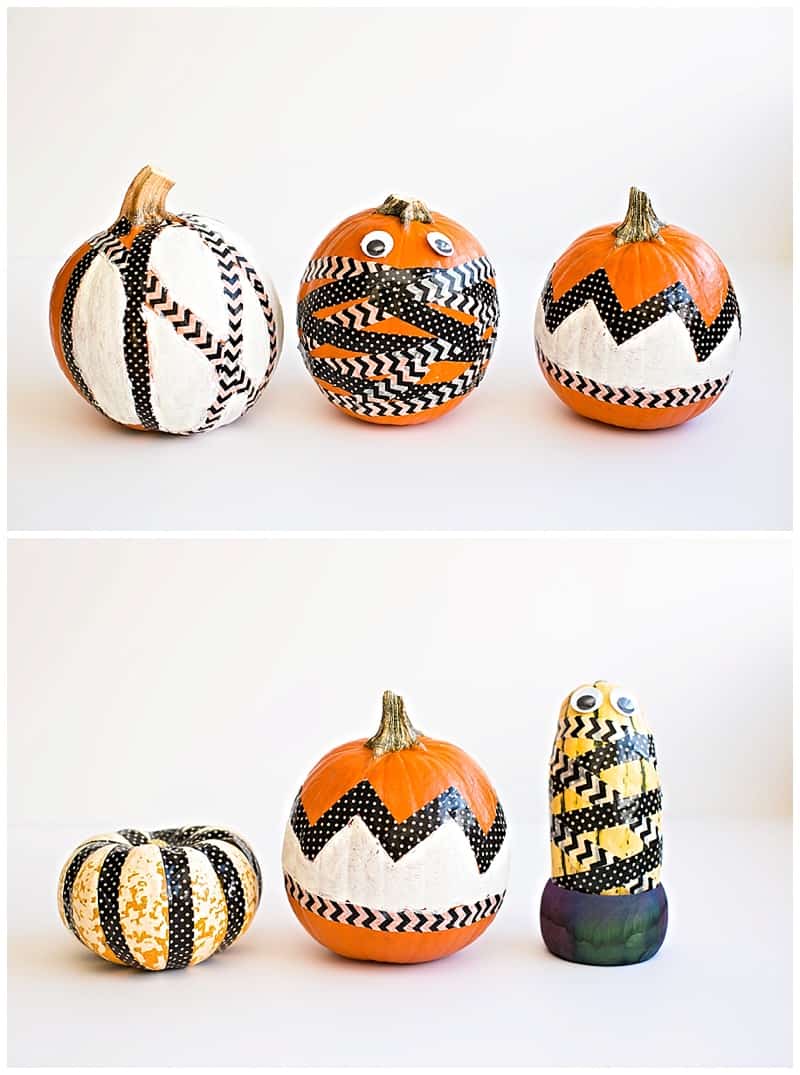 The kids were so proud of decorating their own pumpkins by themselves from start to finish and loved showing them off!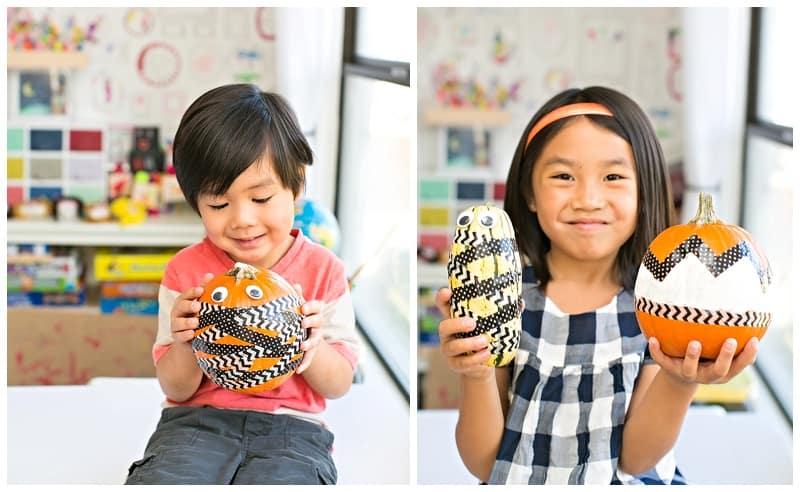 What are your favorite no-carve ways to decorate pumpkins with kids? Let us know in the comments!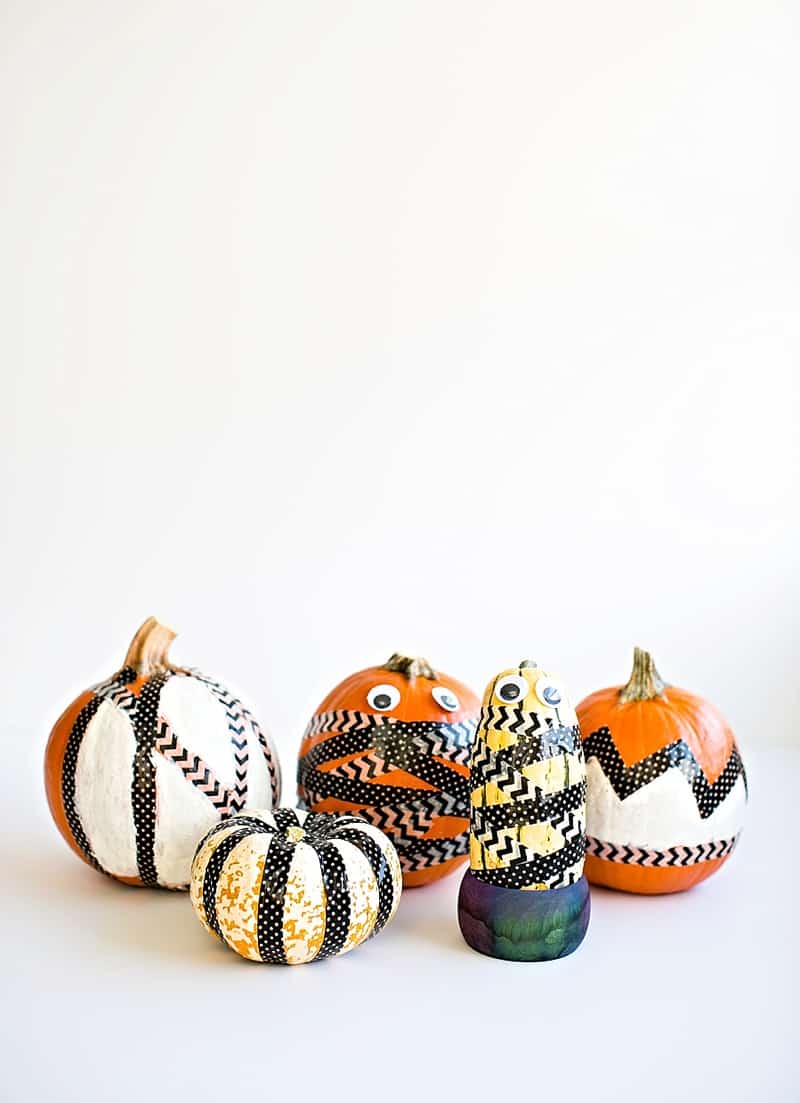 Thanks Pumpkin Masters for sending us these awesome Crafting Tape Kits!