If you're looking for an easy Halloween treat that's spooky and sweet look no further than these cute mummy donuts. These look like they take some time but they're actually easy to create with some store bought ingredients. They're a big hit at any Halloween party or fun to bring to the class. My kids love them!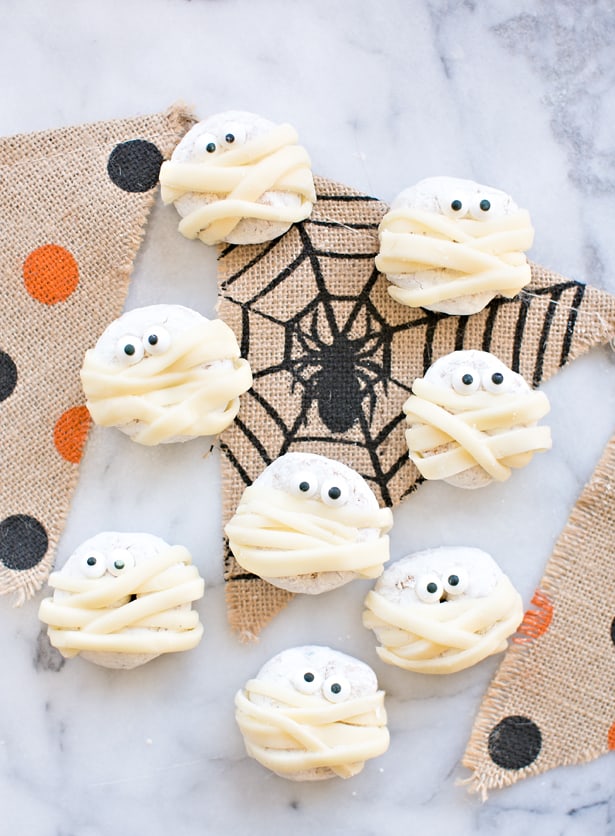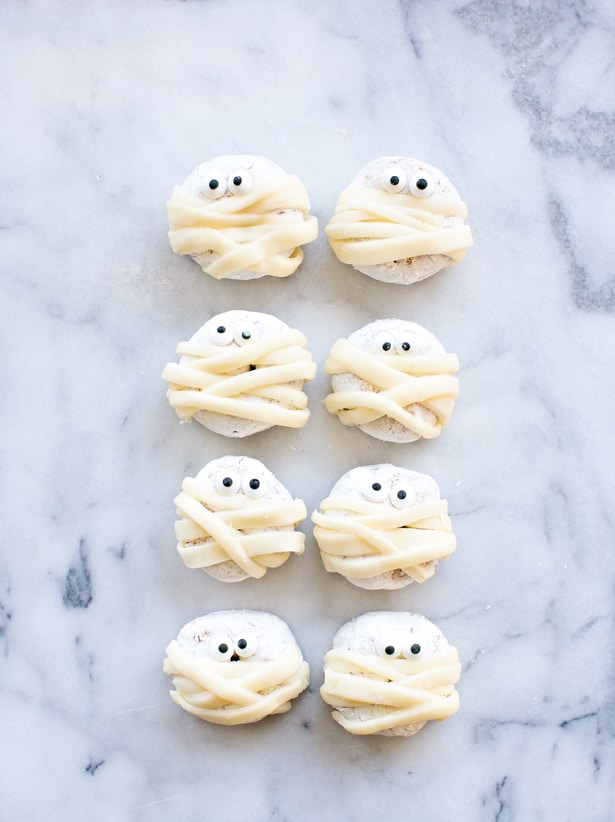 Mummy Donuts – Ingredients:
– Mini white powdered donuts (we used store-bought)
– White fondant
– Googley eye candies
– Frosting gel
You'll also need a rolling pin and knife or pizza cutter.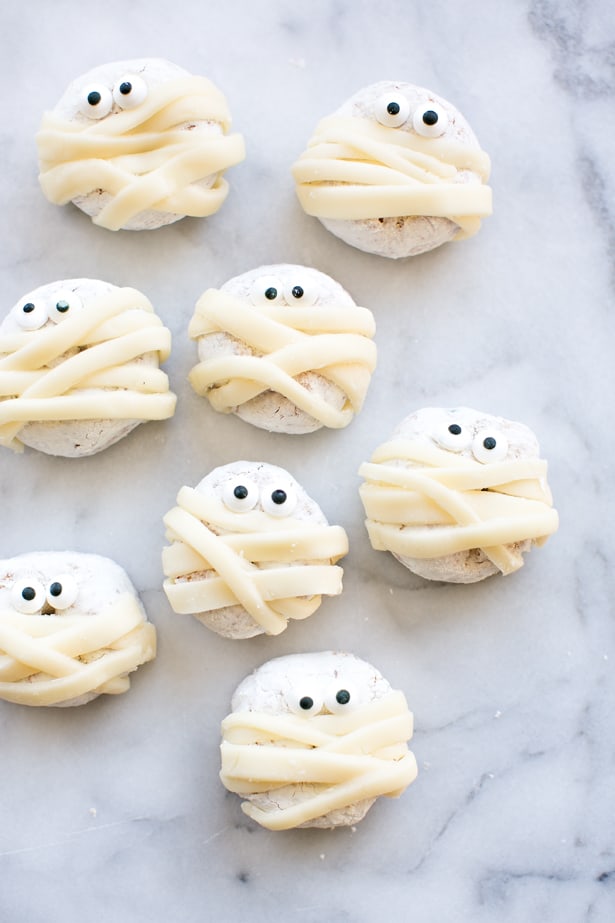 Instructions.
Soften your fondant with your hands or pop it in the microwave for a few seconds until it's pliable. Roll it out with your rolling pin and use a knife (or a pizza cutter works well) to slice into strips.
Arrange the strips over the donuts and tuck under. Add a bit of frosting gel to the eyes and "glue" them on the donuts. Or you can add a bit of water instead.
There you go, an easy, spooky and sweet treat that will impress all your trick or treaters this year.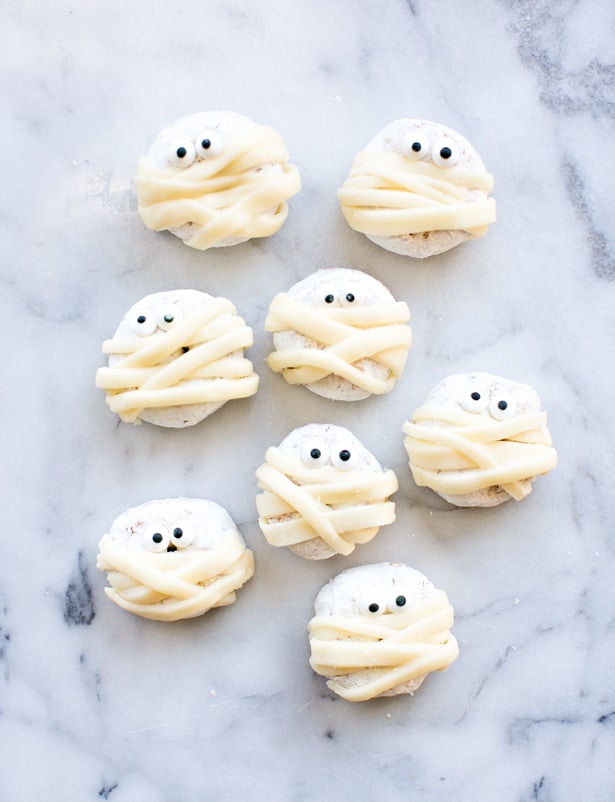 What are your favorite Halloween treats for kids? Check out more fun Halloween ideas!