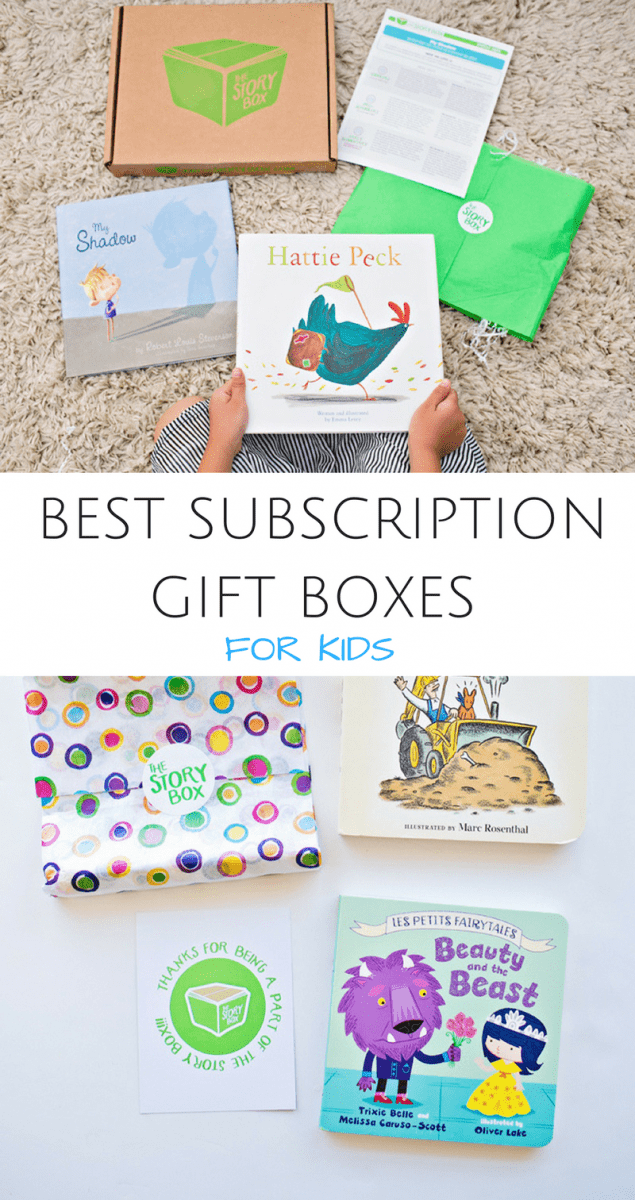 We've reviewed and have featured so many cool kids' subscription boxes in the past year. Here are some of our favorite to gift children. These make fantastic last minute holiday gifts if you're still scrambling to finish your holiday shopping. You can purchase a gift subscription online, add a cute card and be done!
Many of these are wonderful for literacy and encouraging reading (we've added some awesome book subscription boxes), creativity, learning and play.
Are you done with your holiday shopping? Let us know your favorite kids' subscription boxes in the comments!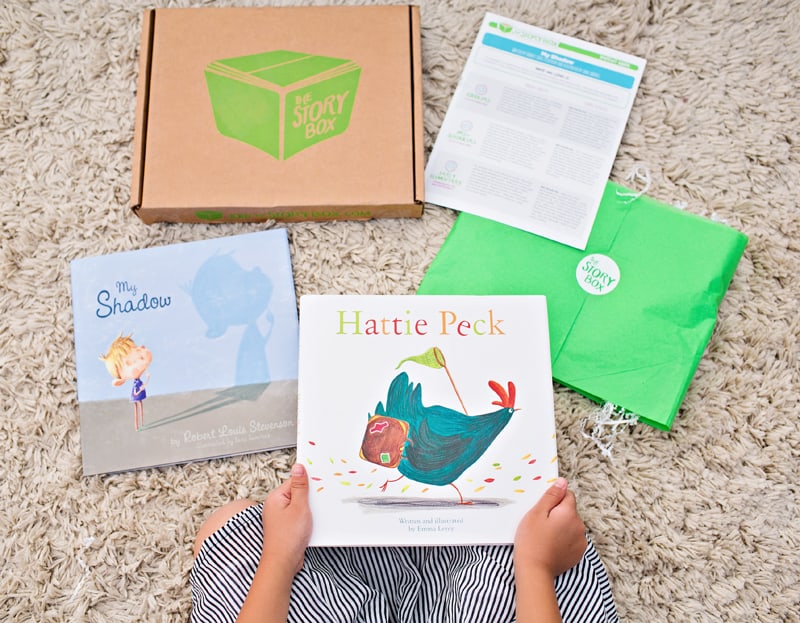 Join the Story Box
A monthly delivery of quality children's books for your kids (ages 0 to 6). Each delivery contains two children's books and information to help parents make the most of their family reading time. Each box is curated by a nationally certified speech-language pathologist.
Pipsticks Sticker Subscription
These Kids Club sticker packs are kid-friendly and come with colorful craft paper, a pre-stamped postcard, and coloring page to keep kids happy and give parents a little break.
Petit Mail Story Postcard Subscription
A a double-sided story postcard, mailed in a bright colorful envelope and addressed to your child each month, featuring the adventures of Oliver + Olivia. Give your child the gift of a monthly snail mail surprise. Petit Mail provides something to look forward to receiving together and encourages quality time together as a family.
Button Subscription Pack
Remember how exciting it was to receive mail as a kid? This subscription features a cute line of pin back buttons for each button subscription pack. Each month, receive an original design 1 in. pin back button and a corresponding fun sheet full of interesting facts and activities. Available in three options.
Tonttu Box for Bumps and Tots
Monthly subscription box for expecting and new moms with tots up to 3 y.o. A box filled with natural body essentials, handmade finds, cosmetics, educational books, and natural handmade toys.
Raddish Boxes to Teach Kids How to Cook
A cooking club and curriculum for kids. Each month families receive a thematic and educational cooking kit filled with:

— illustrated, step-by-step recipe guides that teach real culinary techniques

— a creative and fun kitchen project

— a kid-sized, high quality kitchen tool

— collectibles like an embroidered apron patch and table talk conversation starters.
Doodle Crate Kits for Hands-On Creativity
Each month a new DIY Kit arrives to engage kids in making and designing something fun – such as hand carved stamps, paper maché mask or handmade journals. You can purchase kits individually as well which make them versatile for playdates or kids' parties.
Culture Chest
Introduce your child to different cultures each month. Receive 2-3 books and 1 surprise item each month to teach your child about the interconnected world.
LitJoy Crate Book Subscription
What's great about this book subscription is the option for age range. Choose children's picture book crates (age 3-7) or young adult book crates (age 14+).
Bear and Bud Bookclub
Crafts and books all in one to make reading a fun extension activity for kids. One diverse book included, discussion guide, a before and after craft kit, and snack recipe is included in each box.
Genius Box
For budding engineers, creative thinkers and STEM learning, this monthly box offers 3 activities and experiments in each box per topic. Geared for kids age 8-11.
Little Passports Subscription Boxes
For the global kid adventurer, these fun boxes offer "adventure" boxes by age and theme such as Early Explorers (age 3-5), World Edition (age 6-10), USA Edition (age 7-12), and Science Expeditions (age 9+).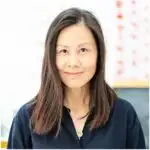 Agnes Hsu is a mom of three and has been inspiring parents and kids to get creative with easy activities and family friendly recipes for over 10 years. She shares her love for creative play and kids food to her 2MM+ followers online. Agnes' commitment to playful learning and kindness has not only raised funds for charity but also earned features in prestigious nationwide publications.