There's something about Scandinavian furniture design that combines modern and playful so well and SMALL DESIGN is no exception. A children's furniture company founded by two designers from the Danish Design School, characteristic Scandinavian design philosophy is seen throughout their contemporary line, such as simple geometric shapes with functional form in bright playful colors.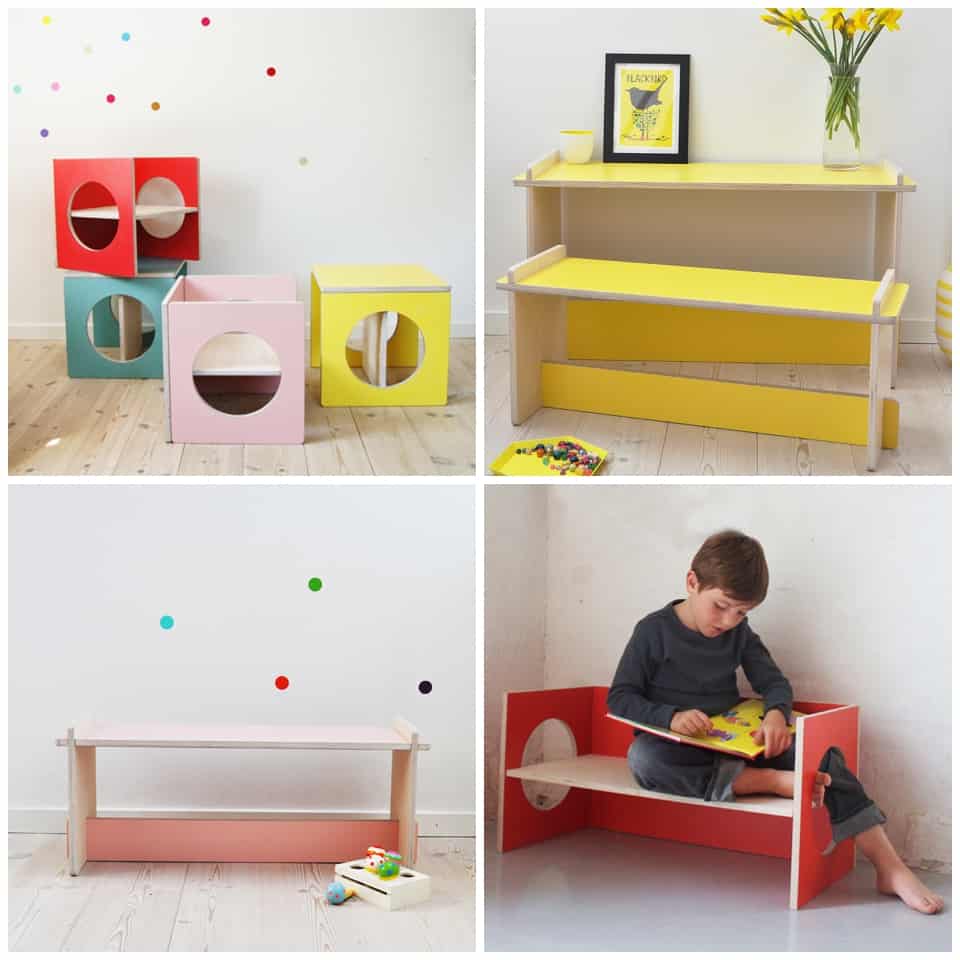 Take for example the Kube, which is both a chair, that also functions as a table or play surface. There's also the Cirkel, which is a circular table that comes with 4 small stools. The stools can nestle within each other and also fit the geometric shape of the table.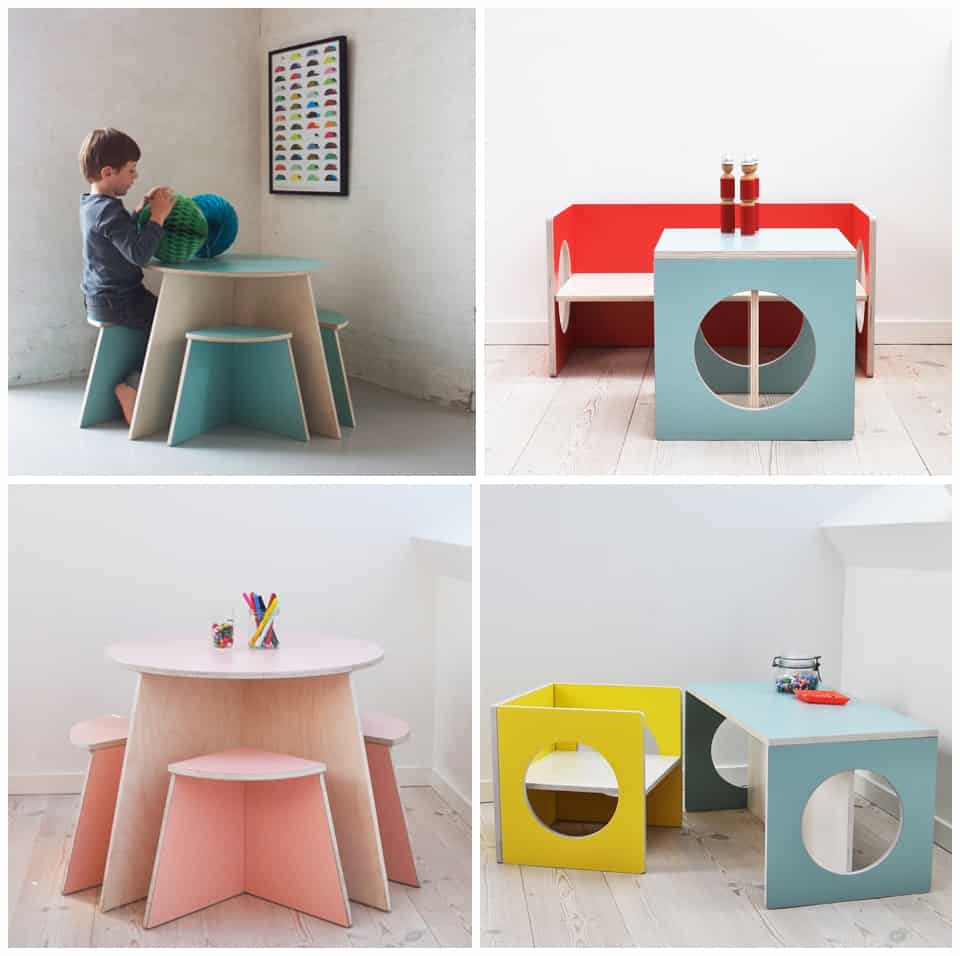 All of the furniture is produced at a Danish carpentry shop for durability and can be viewed on SMALL DESIGN'S website.
For more modern furnishing ideas, see:

5 Modern Stools for Kids
7 Modern Toddler Beds

10 Stylish Kids' Bookcases

5 Kids' Chevron Room Accessories

6 Modern Kids' Tables and Chairs

6 Trendly Kids' Rockers