Learning colors is one of the first educational skills your toddler or preschooler acquires. Given colors are already so bright and cheerful, there are multiple ways to make learning colors a fun game or activity. Here are 8 bright and colorful ways to teach your kids all about the colors of the rainbow – and have a fun time doing it too!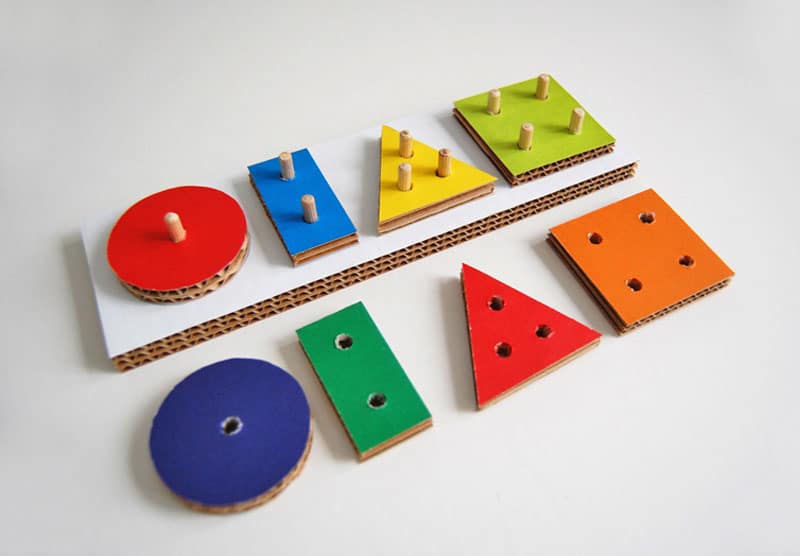 Color Peg Board Toy (via Play and Grow) In addition to teaching colors, this inventive cardboard toy also teaches shapes. A multi-functional toy that provides your kids endless play and learning capabilities.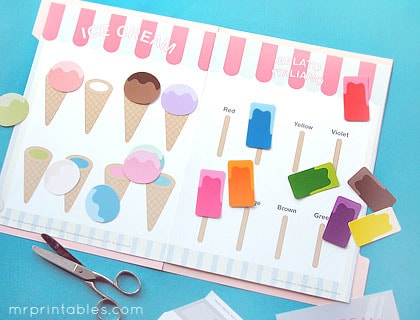 Ice Cream Color Matching Game (via Mr. Printables) A yummy way to have fun with colors, this sweet ice cream matching game is available as a free printable and is simply irresistible.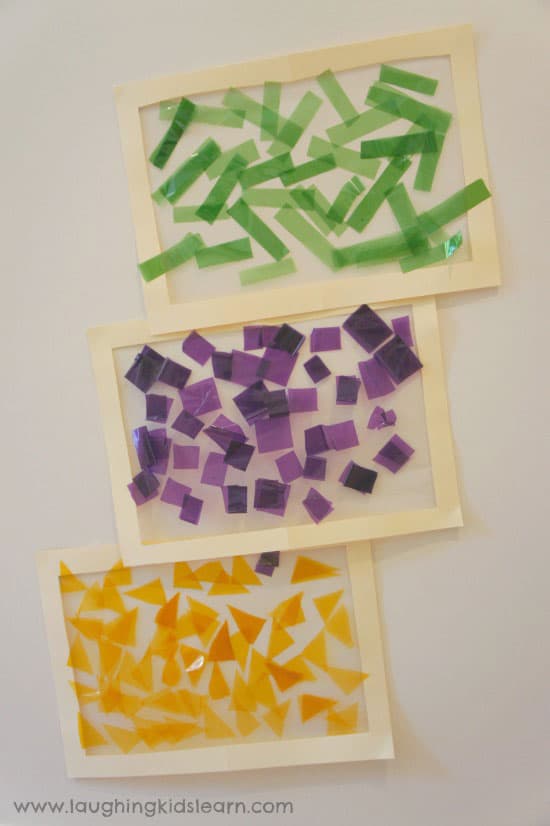 Wall Color Sorting Activity (via Laughing Kids Learn) Have your kids sort colors and also make beautiful art prints at the same time!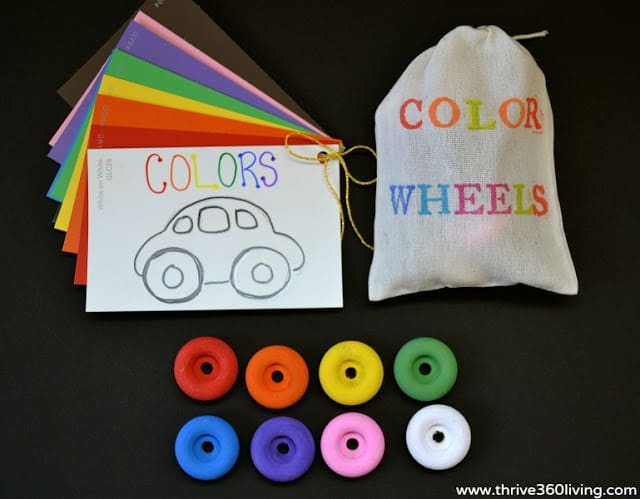 Color Wheel Game (via Thrive 360 Living) This game is for your little car loving guy or gal and comes with instructions to make it a fun game on the go so you can sort and play anywhere you are.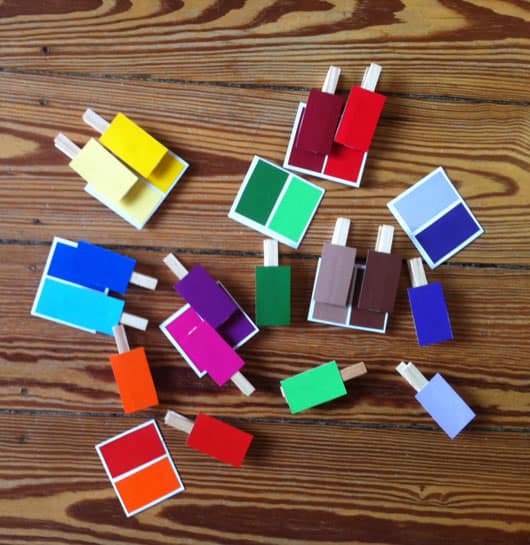 Paint Chip Color Matching Game (via Artsy Ants) The best DIY's are ones that are creative and don't require many materials – as in this simple but clever color paint chip game.
Color Wheel Clock (via Craftwhack) Here's a fun color activity that teaches time AND primary, secondary and tertiary colors for the slightly older child who wants more challenge in learning colors.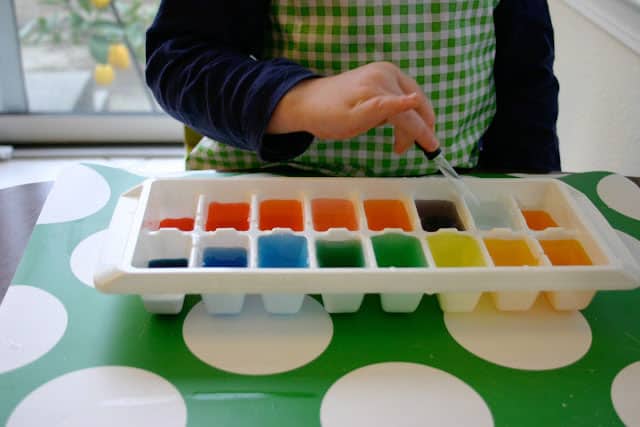 Color Mixing (via Delightful) Your little scientist will be busy and happy with this simple color mixing experiment. Show him how different colors can be made by mixing them – a fun activity with fascinating and vivid results.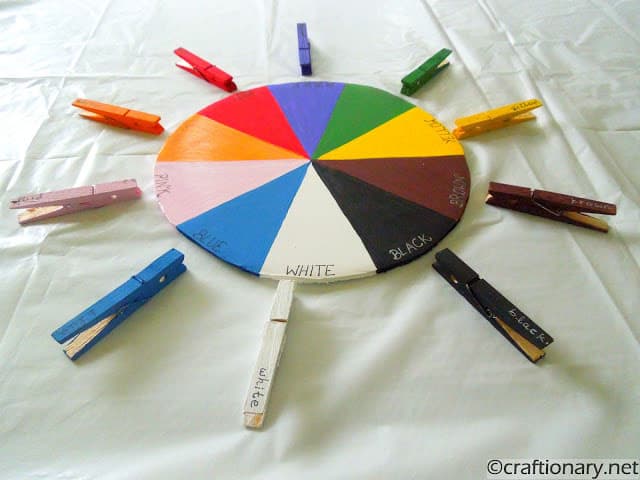 Color Wheel (via Craftionary) This easy DIY color wheel is a simple way to introduce your toddler to colors for the first time. Writing in upper case on the wheel and lower case on the clothespin also teaches helps with alphabet learning.