It's no secret my kids and I are huge fans of baked donuts. And we're probably not alone. Donuts are delectable, nostalgic treats and their signature shapes are irresistibly fun. Here's a kid-friendly collection of different ways you can make baked donuts, which are easier to make and healthier than traditional deep-frying.
From classic cinnamon sugar to the more exotic like sweet potato and beet chocolate, there's plenty of great flavors and donut options for everyone, young or old.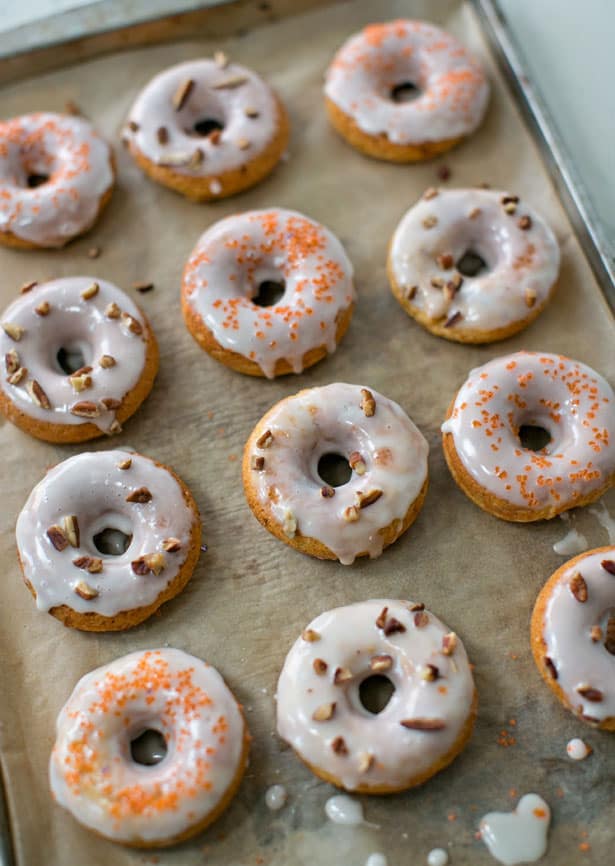 Pumpkin Donuts with Maple Glaze (via hello, Wonderful) Here's our quick recipe that's reminiscent of fall flavors. Cake mix makes it easy to bake up these yummy pumpkin and maple donuts.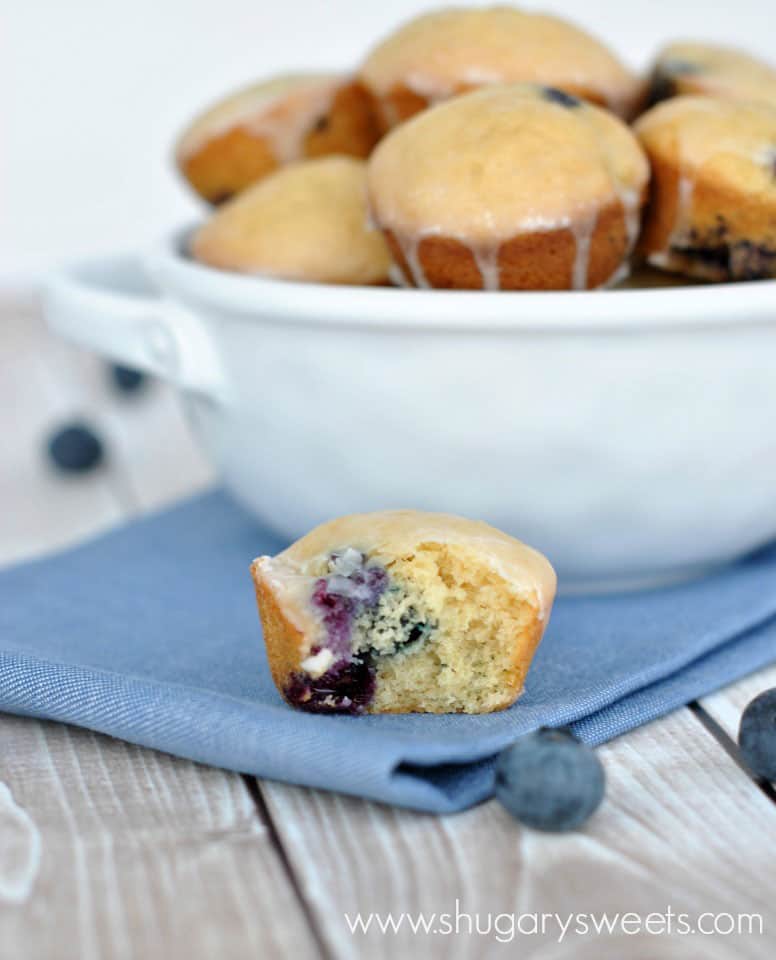 Glazed Blueberry Donut Muffins (via Shugary Sweets) A hybrid between donuts and muffins, these blueberry ones are similar to a muffin top, with all the good stuff (e.g. glaze) on top.
Baked Mini Chocolate Donuts (via Culinary Couture) Chocolate donuts with chocolate glaze. Yikes. If that's not a recipe for a good time, I don't know what is. Since these are baked, you can feel a bit better about indulging in the double chocolate overload.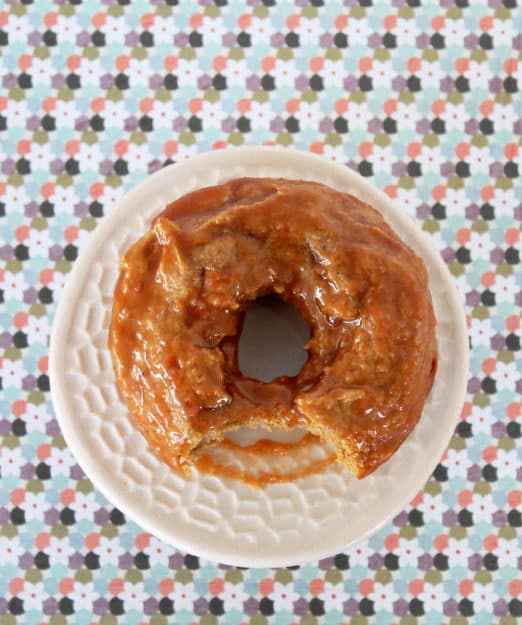 Sweet Potato Donuts with Butterscotch Glaze (via Foodtastic Mom) Here's a unique baked donut recipe that sneaks in some healthy sweet potato in the batter, with a glaze based on butterscotch chips. I don't know about you, but that sounds like an awesome kind of flavor explosion.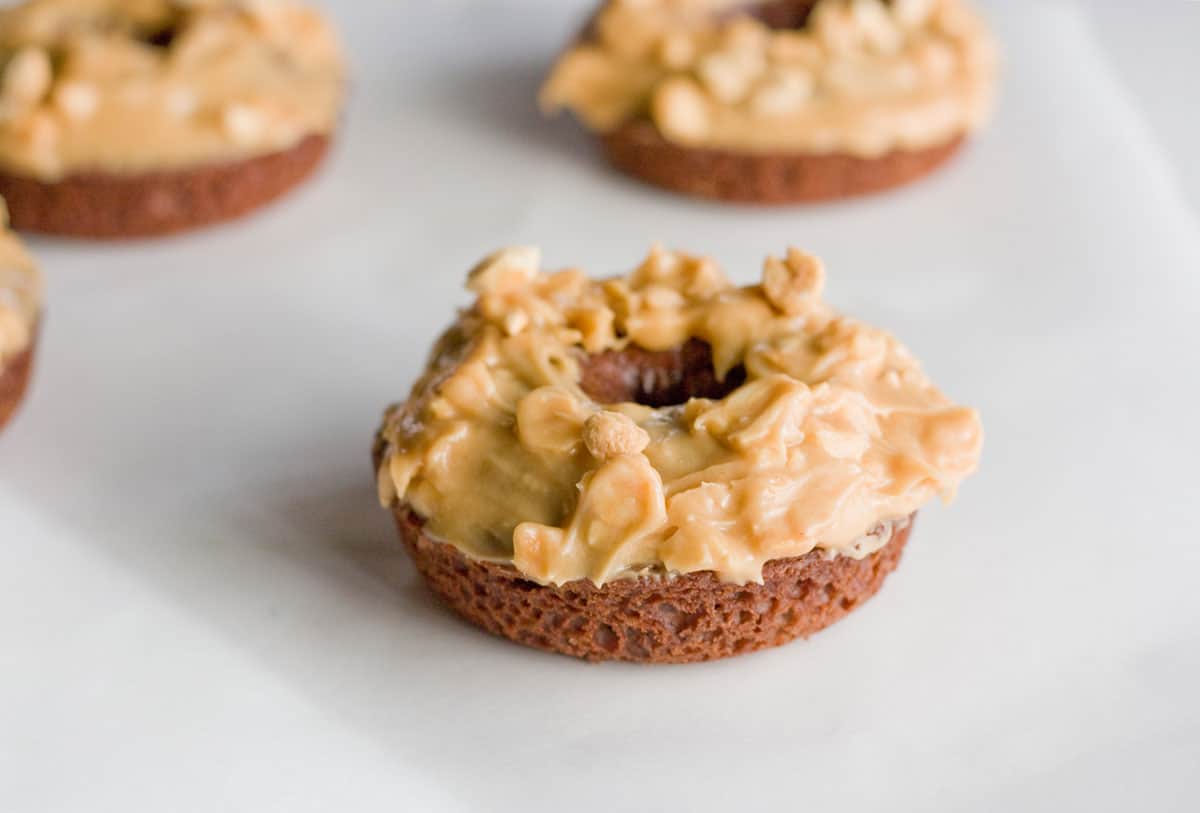 Chocolate Peanut Butter Donut (via PDX Food Love) Chocolate goes with peanut butter like…milk and cookies. This baked donut pairs one of the most popular food combinations into one decadent peanut glazed donut.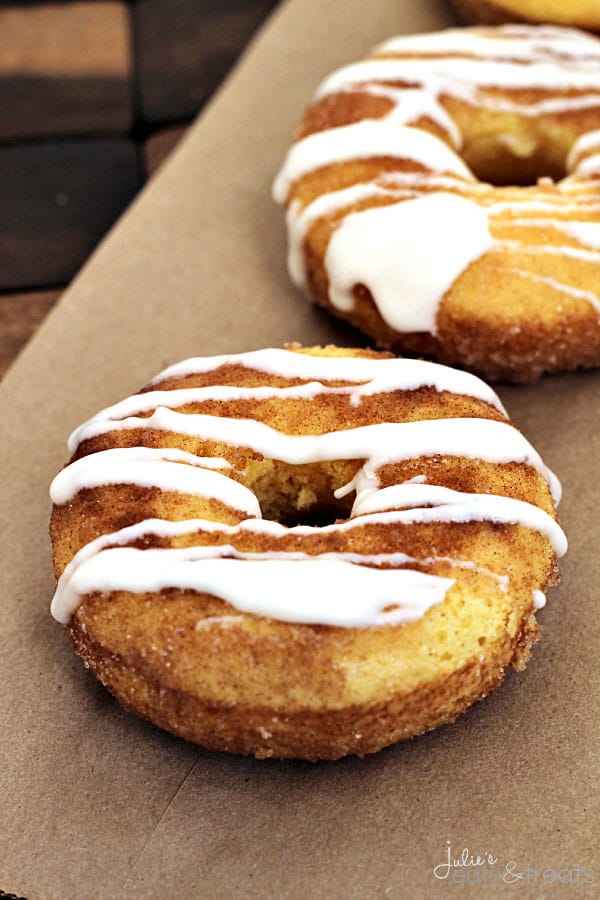 Drizzled Snickerdoodle Donuts (via Julie's Eats and Treats) Cookie meets donut in this re-imagined take on the popular cinnamon sugar Snickerdoodle cookie, all wrapped up with a yummy glaze on top.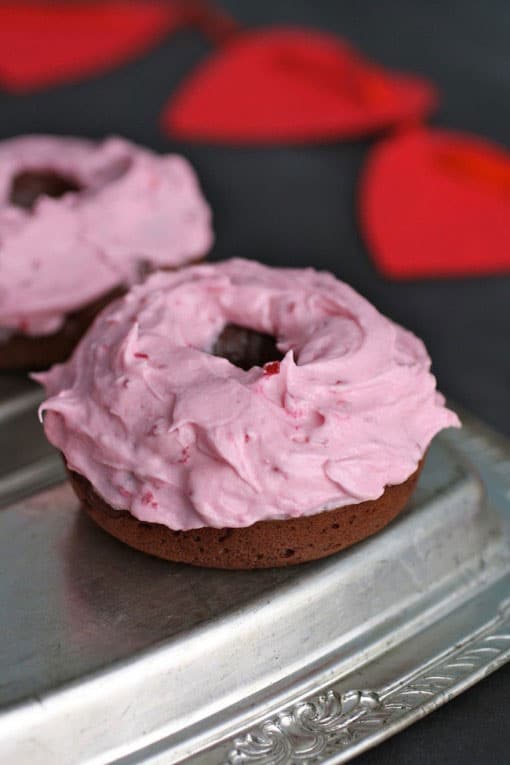 Chocolate Beet Donuts (via Grab a Plate) I'm a big fan of sneaking healthy ingredients into desserts for my kids and this addition of beets takes the cake (or donut, rather). Plus you can use it for the pretty pink frosting which is naturally colored!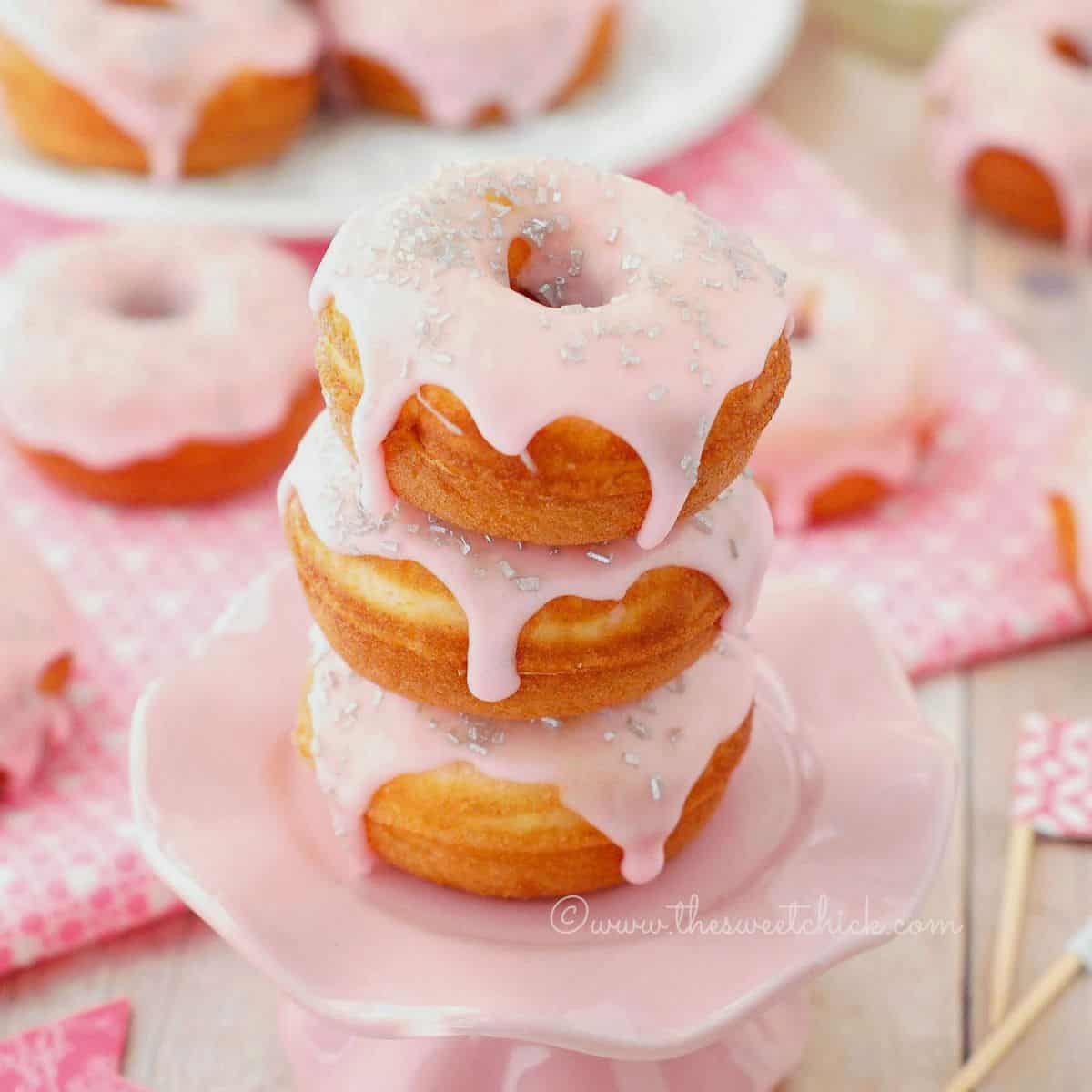 Mini Sugar Cookie Donuts (via The Sweet Chick) If you've ever wondered if you could use sugar cookie mix to make donuts, well the answer is yes! This is a quick shortcut for those days you want a donut that's looks and taste like the real deal.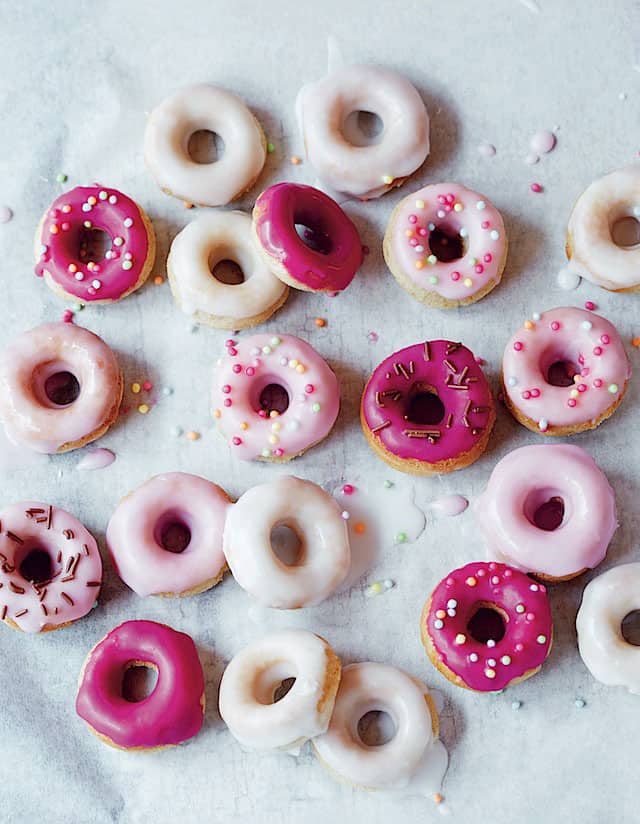 Glazed Mini Ring Donuts (via Cupcake Maison) I think I may be partial to the color pink, but I think these mini donuts are so darn cute. They'd be sweet for a party and really are so simple to decorate.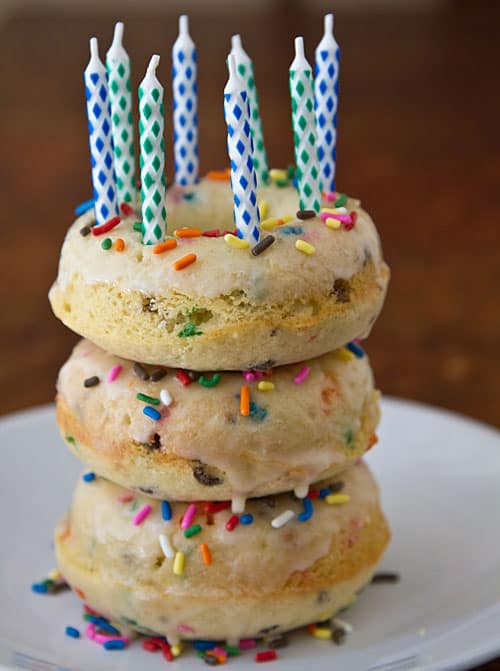 Birthday Cake Donuts (via La Fuji Mama) I've met a few kids who actually don't like birthday cake. Here's a fun twist using donuts instead. Who wouldn't want to be surprised with this decadent concoction to kick off their special day?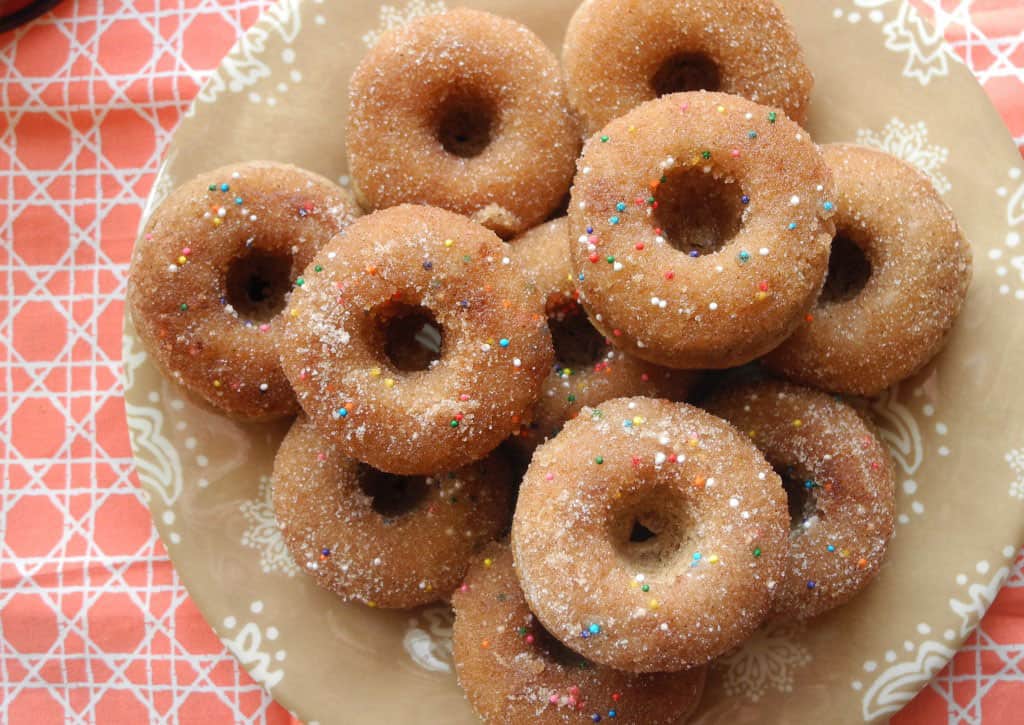 Cinnamon Cake Donuts (via Reini Days) Cinnamon crumb donuts are one of my favorites. This recipe take a cinnamon cake batter and finishes the donuts with cinnamon sugar for double the flavor. Delicious!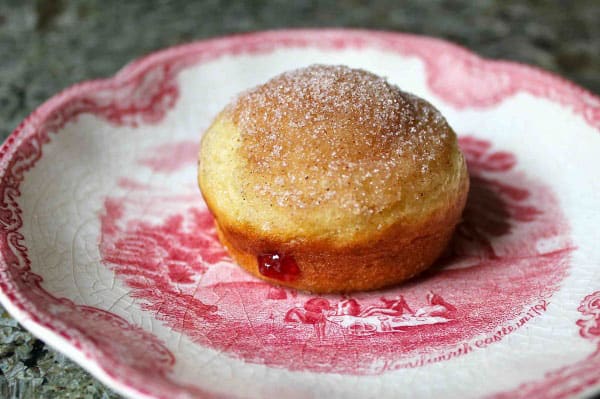 Baked Jelly Donuts (via Cooking With My Kid) This jelly donut recipe's easier than you may think and requires no yeast or frying. Plus, it's kids-approved and fun for them to get hands on the kitchen to make.
For more fun treat ideas, see:
10 Irresistible Kids' Desserts on a Stick
5 Unique Kid-Friendly Chocolate Cookies
8 Tasty Cookies That Are Secretly Healthy