My kids would paint for hours if given the choice. If your kids are budding Picassos why not vary up your standard art projects on paper? Think "outside the paper" and give your kids a creative challenge they'll happily take on with these unique ways to paint without paper. From stick painting to cereal box villages, blocks and styrofoam art, these new painting techniques will open up a fantastic new world of creating art with different mediums.
Also see, 10 Clever Ways to Paint Without a Paint Brush.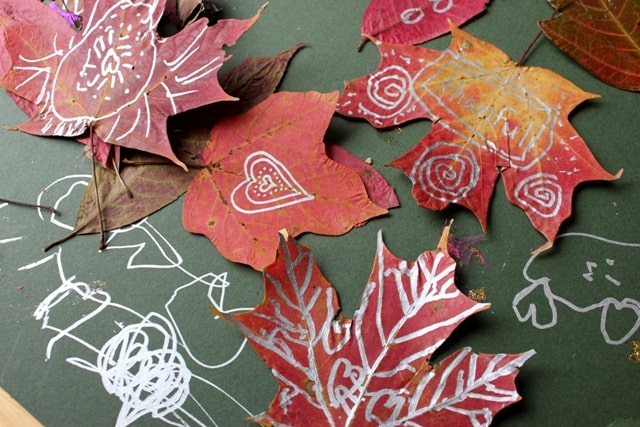 Leaves Painting (via The Artful Parent) Falling leaves are fun to crunch, pile up, and … draw and paint on! You can do some pretty interesting things with these canvases provided by nature and the best part is that there's an abundance of them.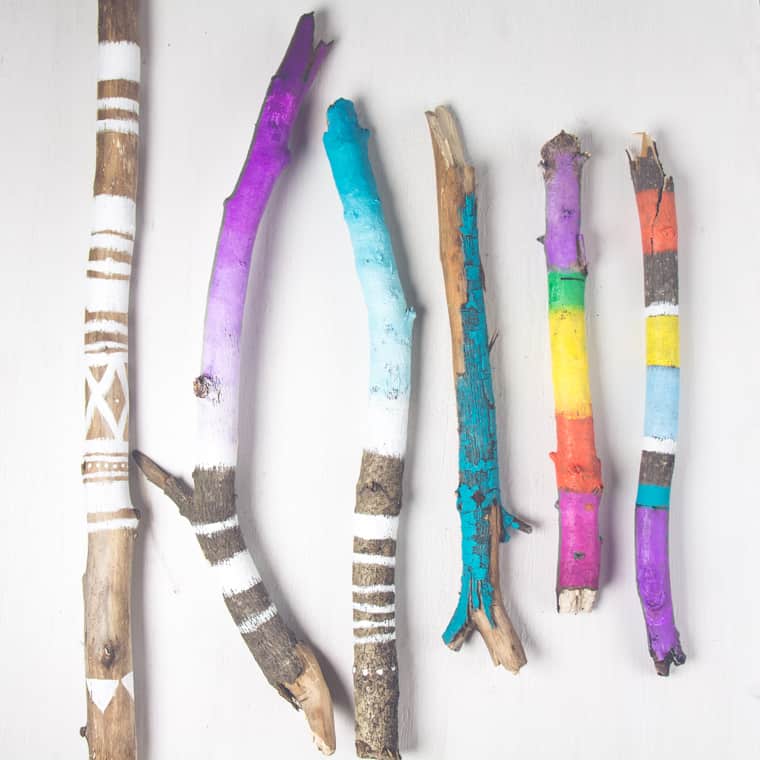 Stick Painting (via Soul Makes) Sticks that you find lying around outside can be a great source of artistic inspiration. Check out these painted sticks as an example of the kinds of pretty colors that you and your child can create.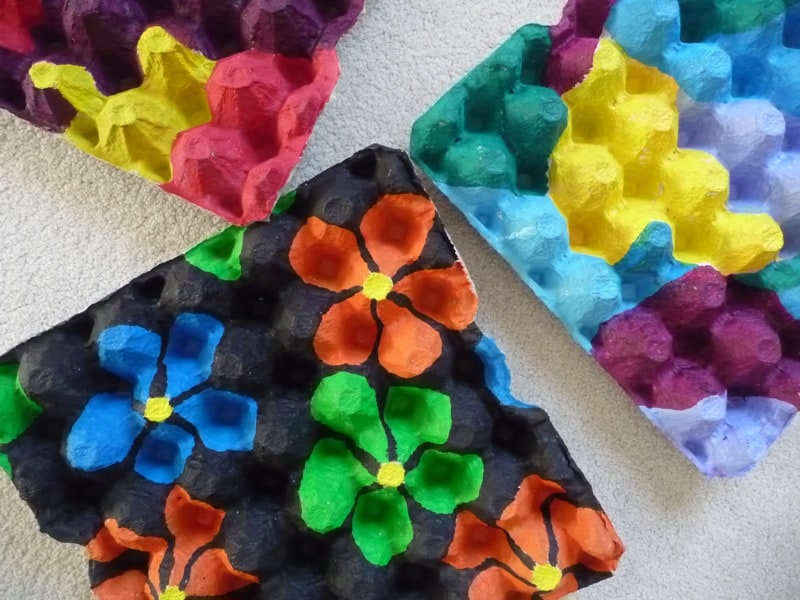 Egg Carton Painting (via Art Club Blog) Egg cartons make interesting canvases, with their series of peaks and valleys. Kids can create textured and multi-dimensional art with these simple, recycled containers.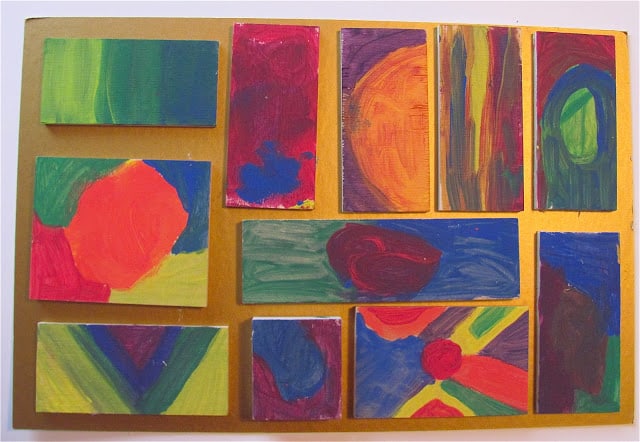 Wood Scrap Painting (via The Chocolate Muffin Tree) Take advantage of wood scraps you may have lying around and get the kids ready to paint some beatiful, artistic collages.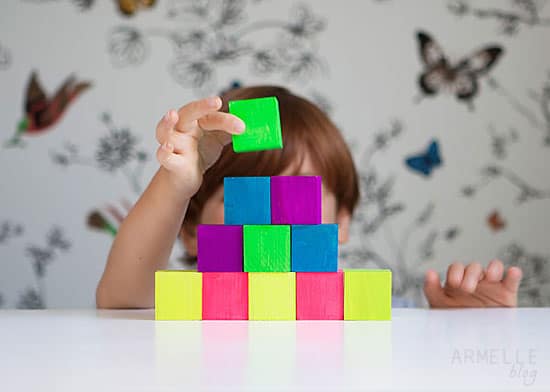 Neon Color Blocks (via Armelle Blog) Small, wooden blocks are the perfect canvas for painting. These are a bright, neon color, but you could have your child paint any of their favorite colors or patterns to create their own set of custom play blocks.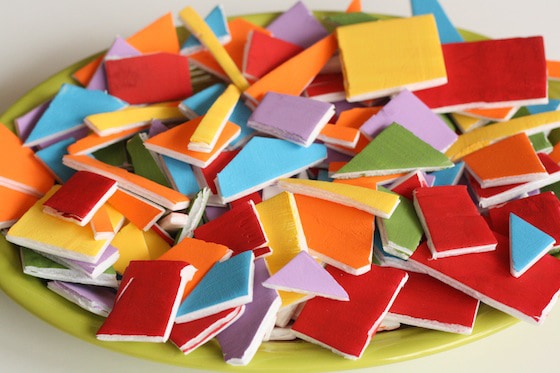 Styrofoam Painting (via Kids' CBC Parents) Here's unique up-cycled art project to make fun mosaic colored shapes out of something you'd normally throw away.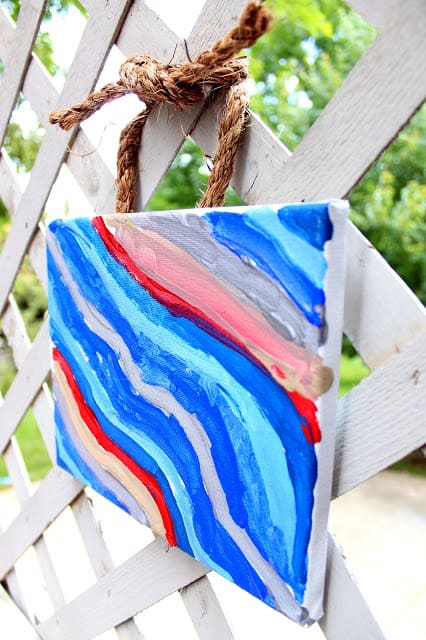 Painting on Canvas (via Our Fifth House) It might be obvious, but using actual canvases is also a great option to using paper. The things your child paints on a canvas can be real artwork that can be hung and admired for quite a while.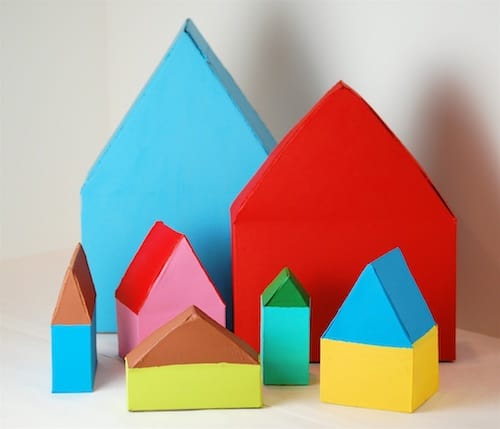 Painting Cereal Box Villages (via Bella Dia) With your help re-shaping houses out of plain cereal boxes, your kids can go to town painting their own villages for some fun art work and creative play!