A nautical themed nursery or kid's room is a great way to instill a sense of adventure and play into your decor. With bright shades of blue, navy, red and white, these bold colors make any room pop and come alive. An ocean theme also appeals to both both boys and girls and has a timeless, classic appeal, with decor elements that can be carried on well past the nursery phase. These playful nautical accessories fill the room with imagination and would make any kid feel ready to set sail on their own adventures.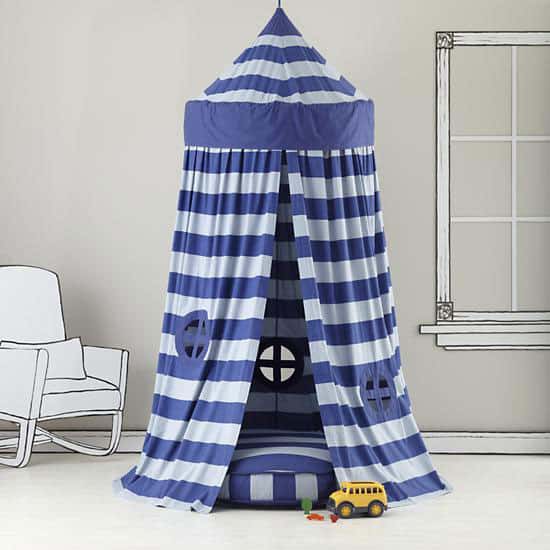 Nautical Tent ($126) Call it a fort or tent, this nautical themed printed fabric play house from The Land of Nod is great for hours of play and makes a great hideaway.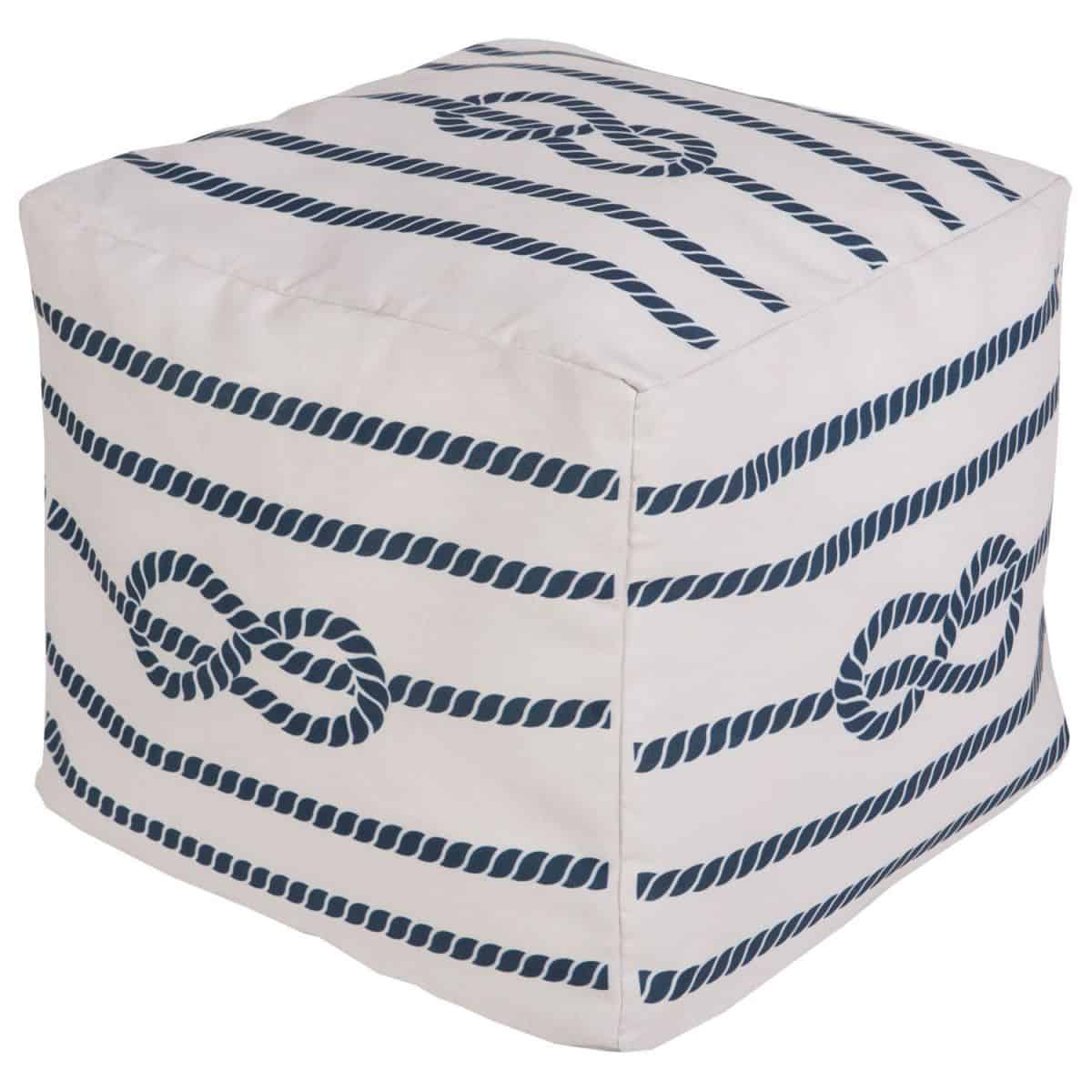 Surya Knot Pouf ($219) Chic and modern, this knotted designed pouf is still playful and fun for kids to settle comfortably on to lounge or read.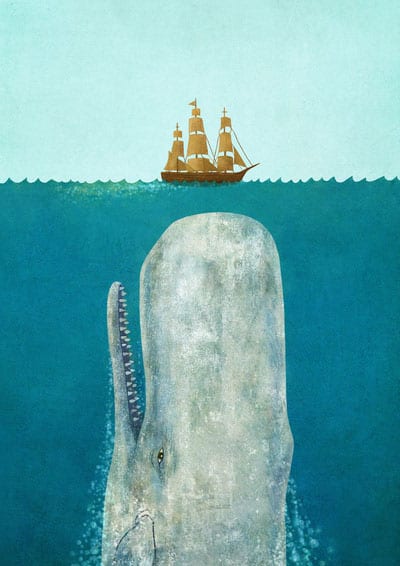 The Whale Print ($18) Whimsical with a bit of fun, this cheeky art print from Society 6 can also be printed on a canvas or as a clock.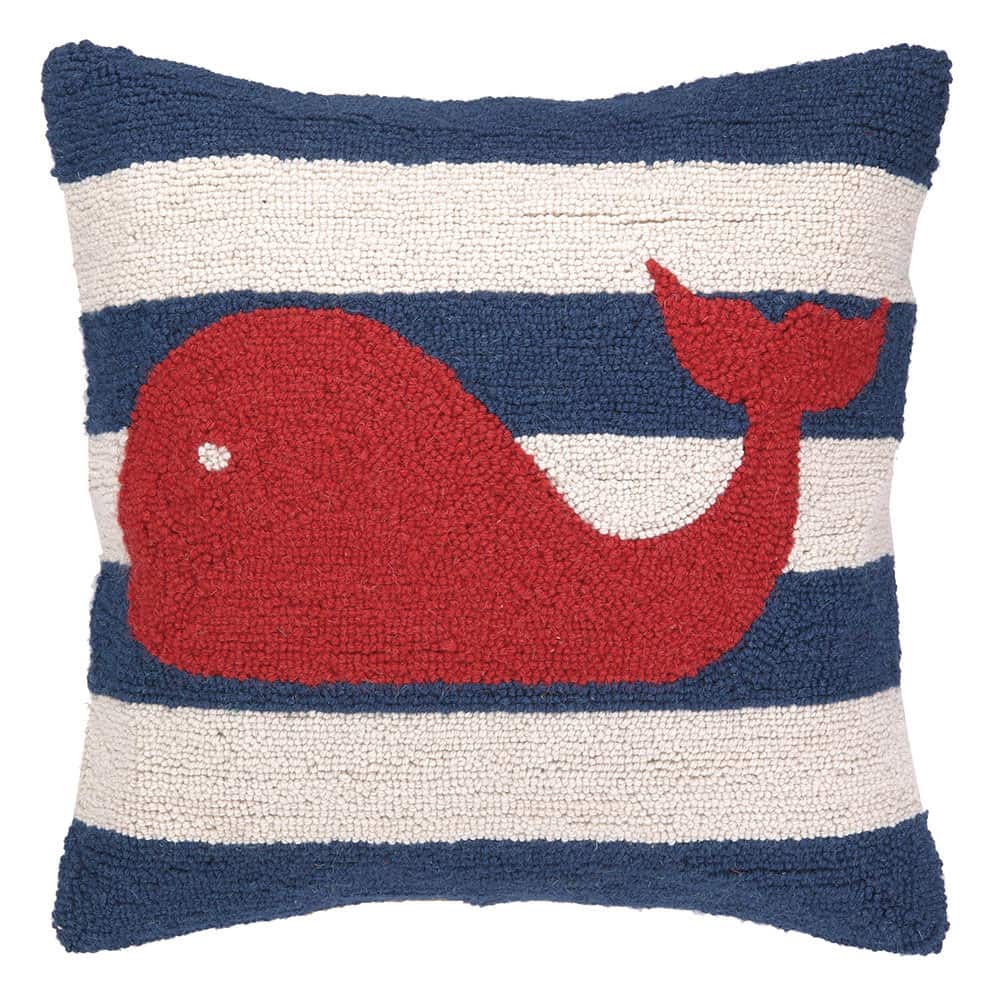 Nautical Hook Whale Pillow ($58) Fun and cheerful, what's not to like about this soft and wooly pillow?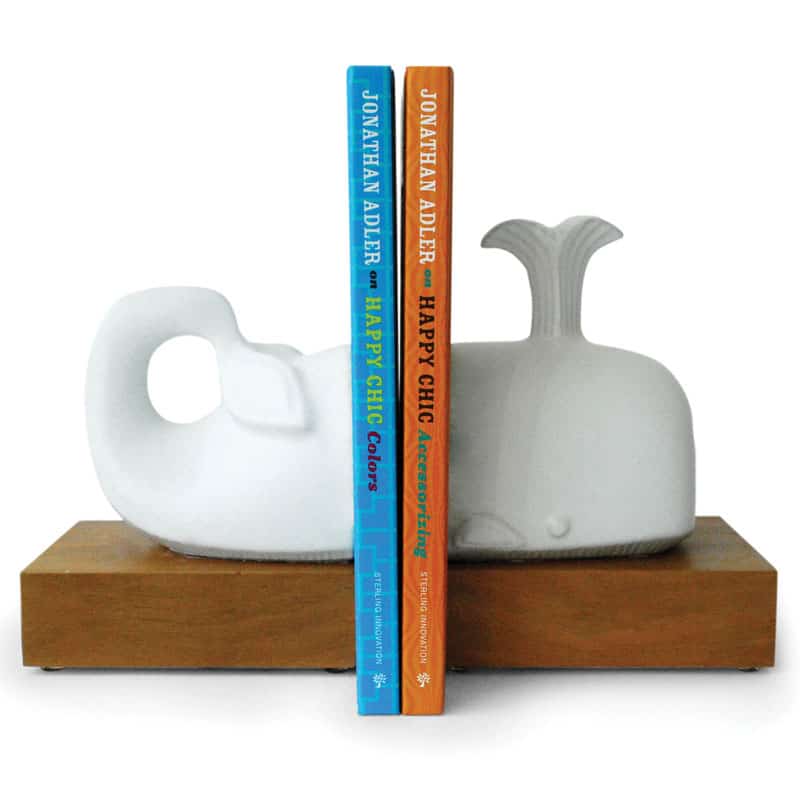 White Whale Bookends ($150) Designed by Jonathan Adler, these clay and wooden whale bookends are a contemporary addition to any child's ocean or nautical themed room.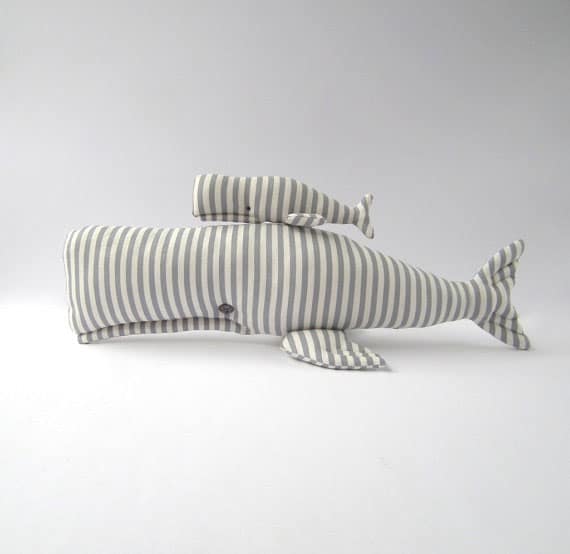 Plush Whales ($25) Every nautical room needs some cute plush ocean creatures. These handmade fabric animals come as a sweet pair of mother and baby whale.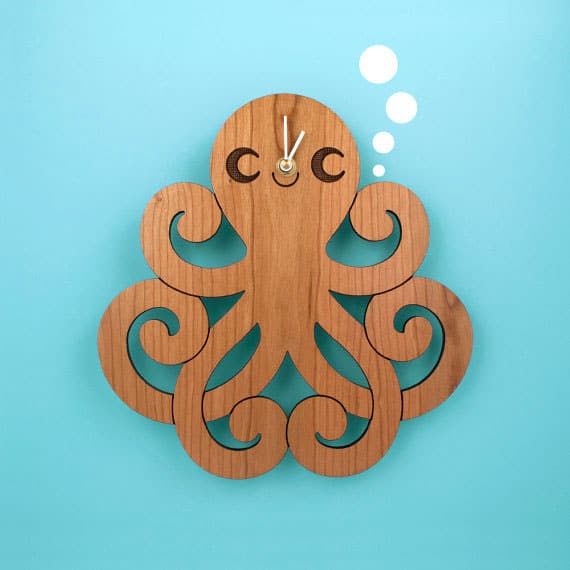 Octopus Clock ($45) This cute octopus clock is so much fun for an ocean themed room and is laser cut from artwork and handmade out of cherry wood.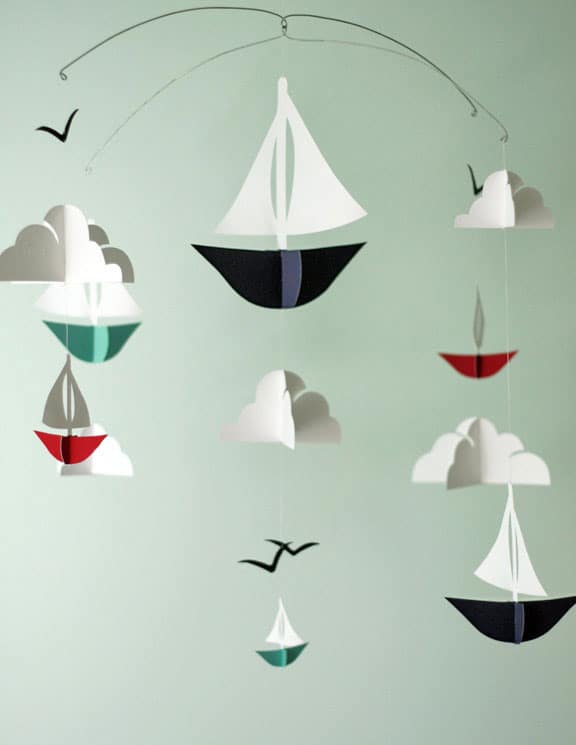 Nautical Sailboat Mobile ($55) A mobile is a fun way to accessorize a room without taking a large amount of space. These cute paper sailboats can also be customized with your color choice.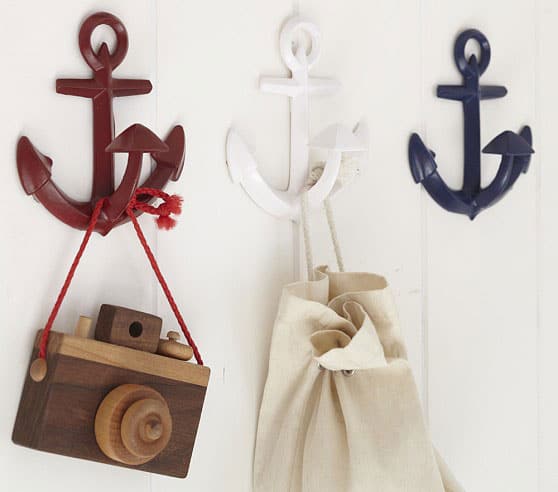 Anchor Hooks ($19) Hooks are essential for holding backpacks, coats and toys. These sturdy iron ones come in 3 bright nautical colors.