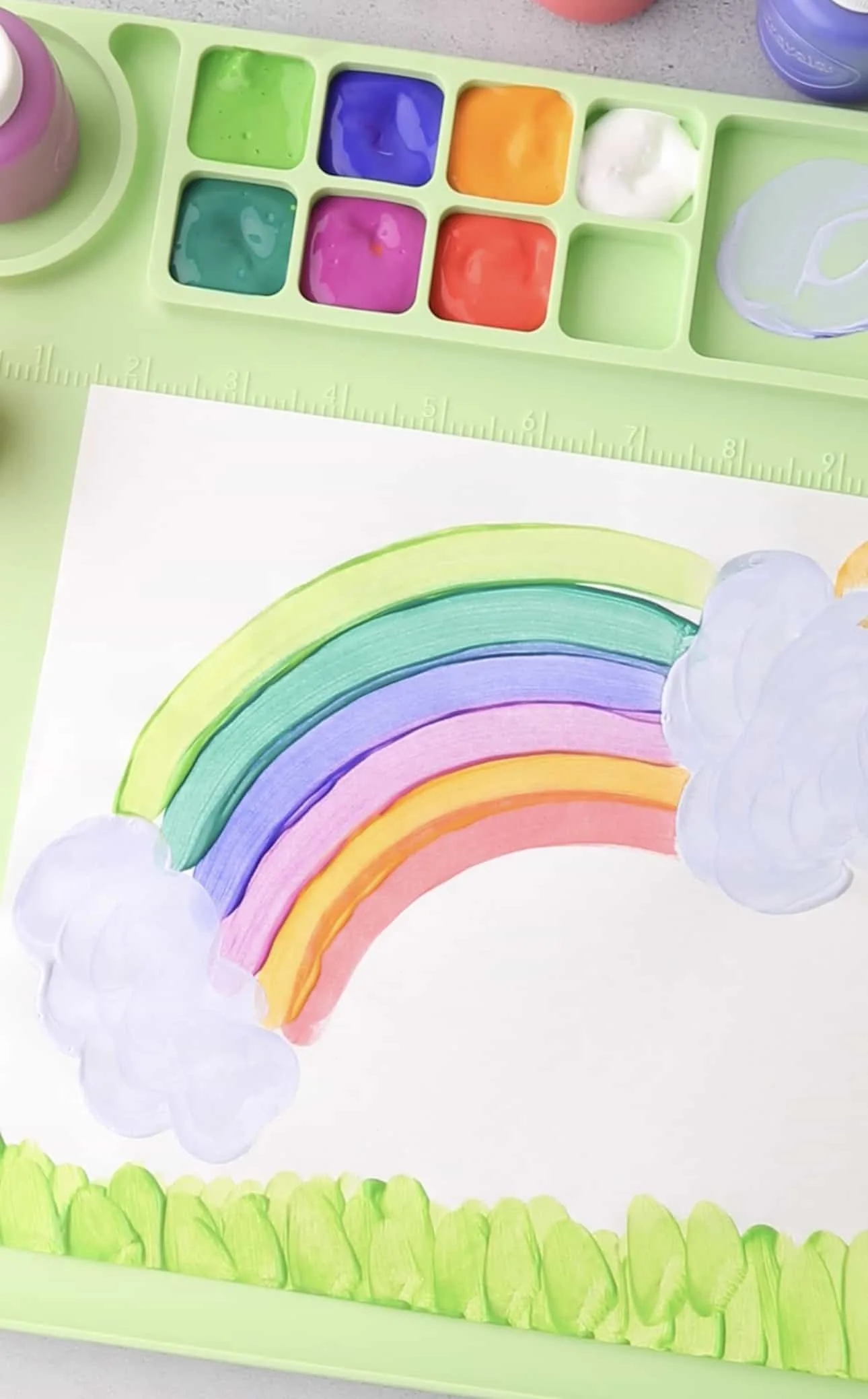 By using this site, you agree to our Terms of Use. This post may contain affiliate links. Read our disclosure policy. As an Amazon Influencer, I earn from qualifying purchases.
Check out my Plaeful Printables for kids play and learning!
This silicone mat is perfect for kids to get messy with arts and crafts without worrying about spills or damaging workspaces. We love the functional uses like built-in containers and cups.
If you've been following me for a while, you'll know I've been doing arts and crafts with my kids for as long as this blog was around which means 10 years and counting! One of the tips I mention to other parents who want to get creative with kids is that set-up should always be simple and easy. I'm sure like other moms, you're juggling a thousand things – from helping with homework to preparing meals and keeping the household in order.
In the midst of chaos, I don't want to curb my kids' creativity just because "it's one extra thing" to do. Whether it's painting, crafting, or letting their imagination run wild, I want them to do it all! But without the paint of setting it all up.
Let's be honest, creativity can be a tad messy. Paints, brushes, and an array of art supplies often find their way into being well, everywhere!
So this is why I HAD to share this handy silicone art mat with you all today! This trusty craft mat is all about keeping our supplies organized and minimizing the artistic chaos, making it a must-have for creative kids.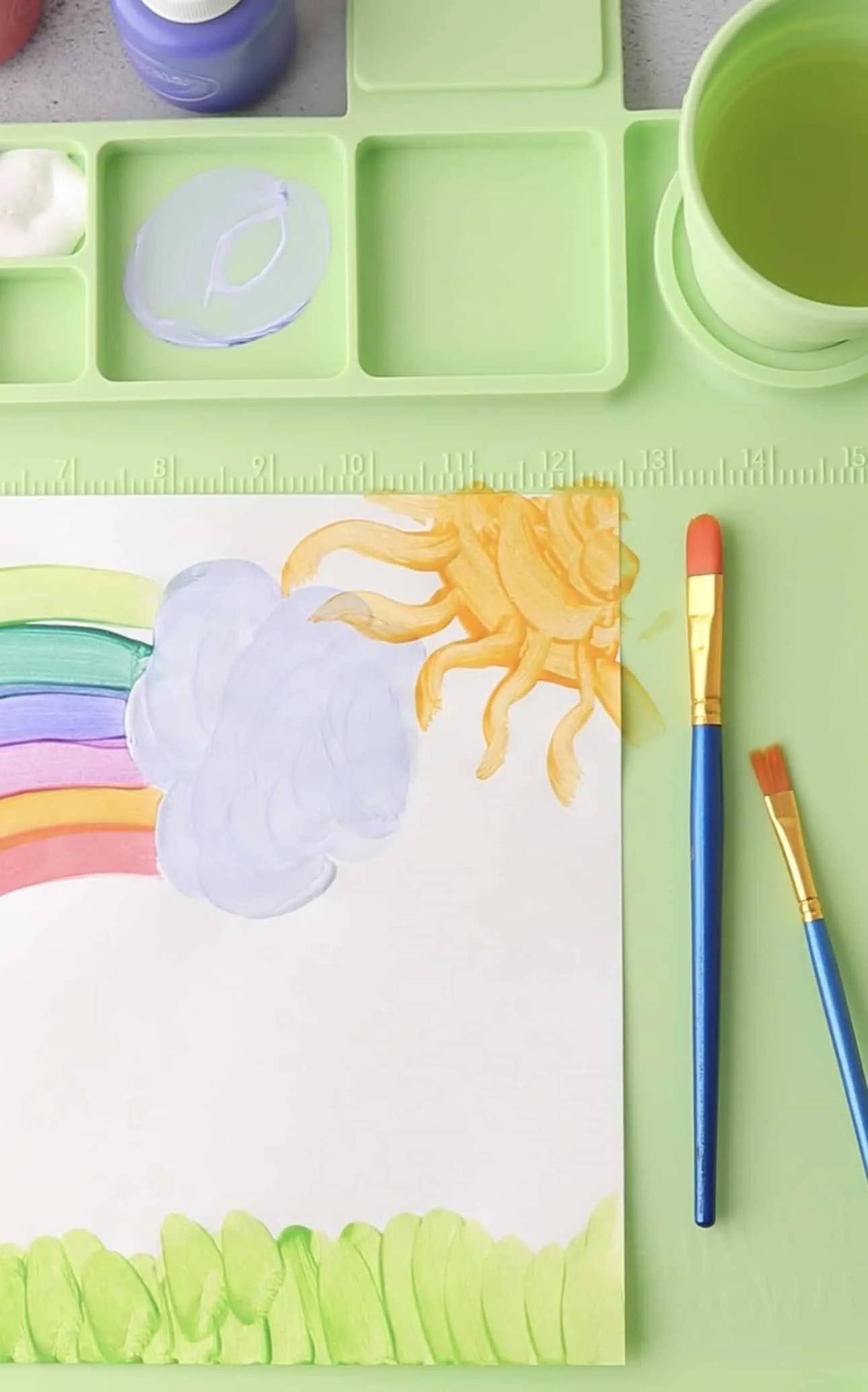 This Silicone Craft Mat is a Game-Changer Kids Arts and Crafts
This fun silicone art mat has been a game-changer for us. No more hunting around for misplaced items or managing spills – they're all right there in one spot.
The size is a roomy 17.7 inches by 13.7 inches, giving us plenty of space. Plus, the included cup is super useful for keeping my kids' essentials in check, like paper clips and craft liquids.
What I really appreciate is its durability. It's made to withstand constant use, which is a must in our household where art projects happen daily.
Another great thing about this mat is that it has anti-spill edges, which are a lifesaver, preventing paint from spilling over and causing a mess.
Plus, the collapsible magnetic cup is super convenient for holding drinks or rinsing paintbrushes. This Silicone Craft Mat has made our crafting sessions a breeze.
If you have other silicone items in your home like baking mats, you'll also know that silicone is one of the easiest materials to wipe clean.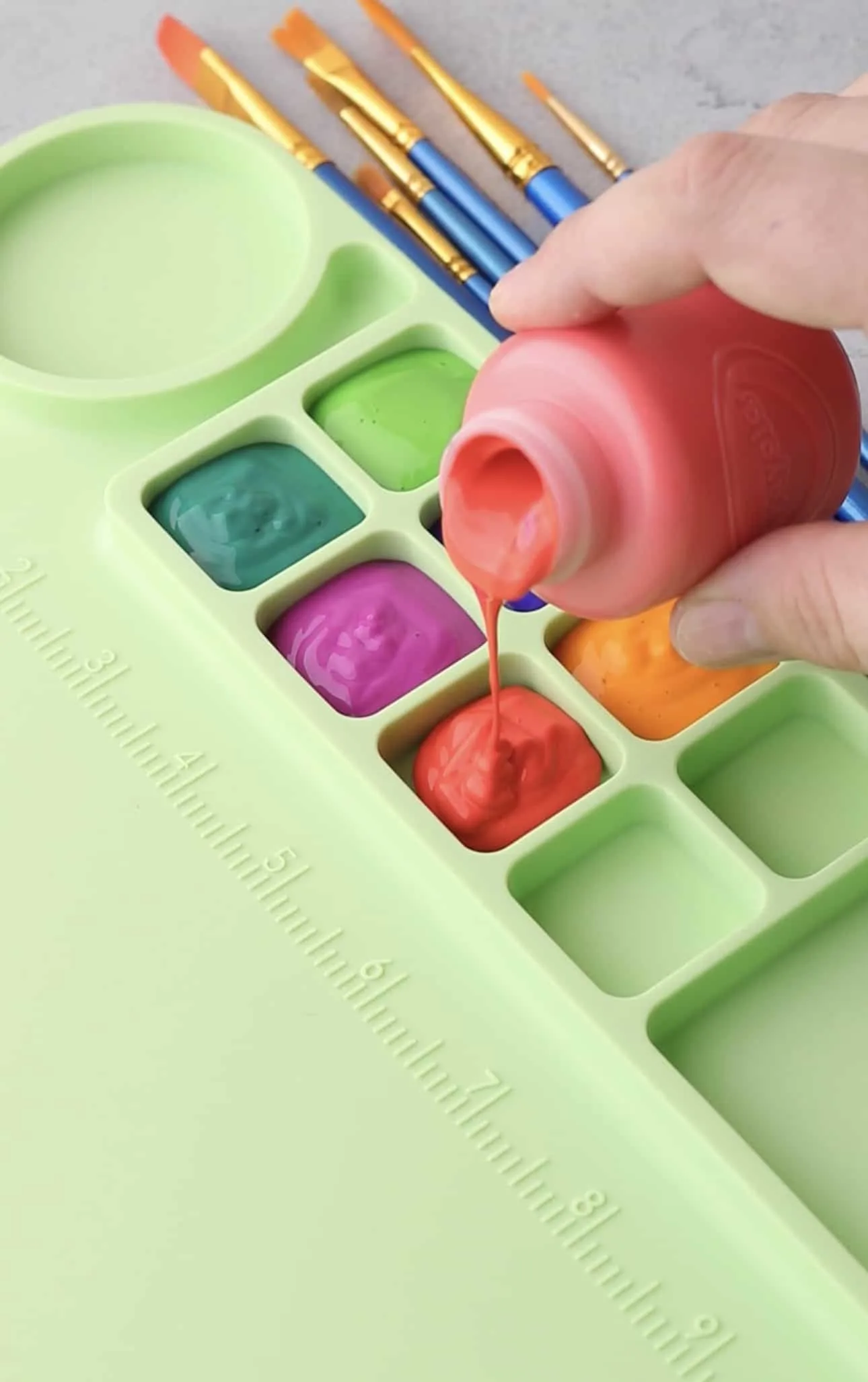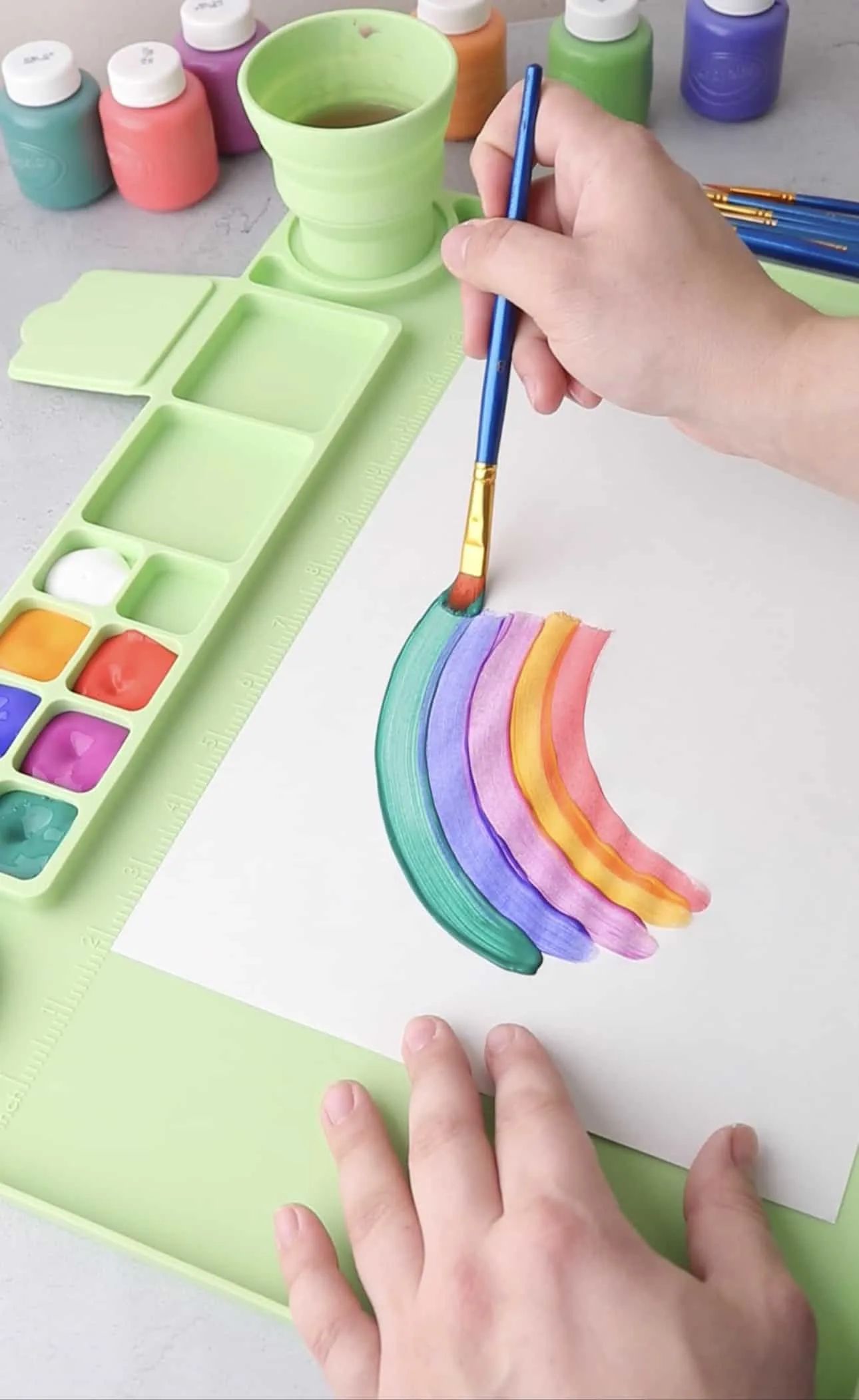 Pros and Cons:
Pros:
Organization

Durability

Anti-Spill Edges

Convenience

Stress-Free Creativity

Easy-to-clean silicone material
Cons:
Size Limitation

Built-in containers may not be your ideal size
Review: Why This Silicone Craft Mat is the Perfect Art Tool for Kids
Encouraging Creative Exploration
This art mat provides my children with a dedicated space for their art projects, allowing them to explore and experiment.
With this mat, they can freely explore messy arts and crafts and different mediums like paints and playdough.
Mess-Free Artistic Freedom
Love love love the easy silicone mat for simple clean up!
No more worrying about spills, stains, or a chaotic space and having to clean up a big mess.
This mat's anti-spill edges and easy-to-clean surface make sure that my kids can enjoy their art without things spilling.
Boosting Confidence and Skills
This mat goes beyond a mere crafting surface; it's a confidence booster.
By having a designated space for their projects, my kids are more inclined to express their ideas without hesitation.
They can experiment, make mistakes, and, in the process, develop self-assurance. I'm a big believer you don't need a dedicated art room or big space for kids. I love how this mat is portable for any room in the home.
Learning Through Play
Learning doesn't have to be confined to textbooks and classrooms. With this craft mat, education takes on a whole new dimension.
My kids love using it for school projects too. And not just for painting but sensory play like playdough, slime and kinectic sand.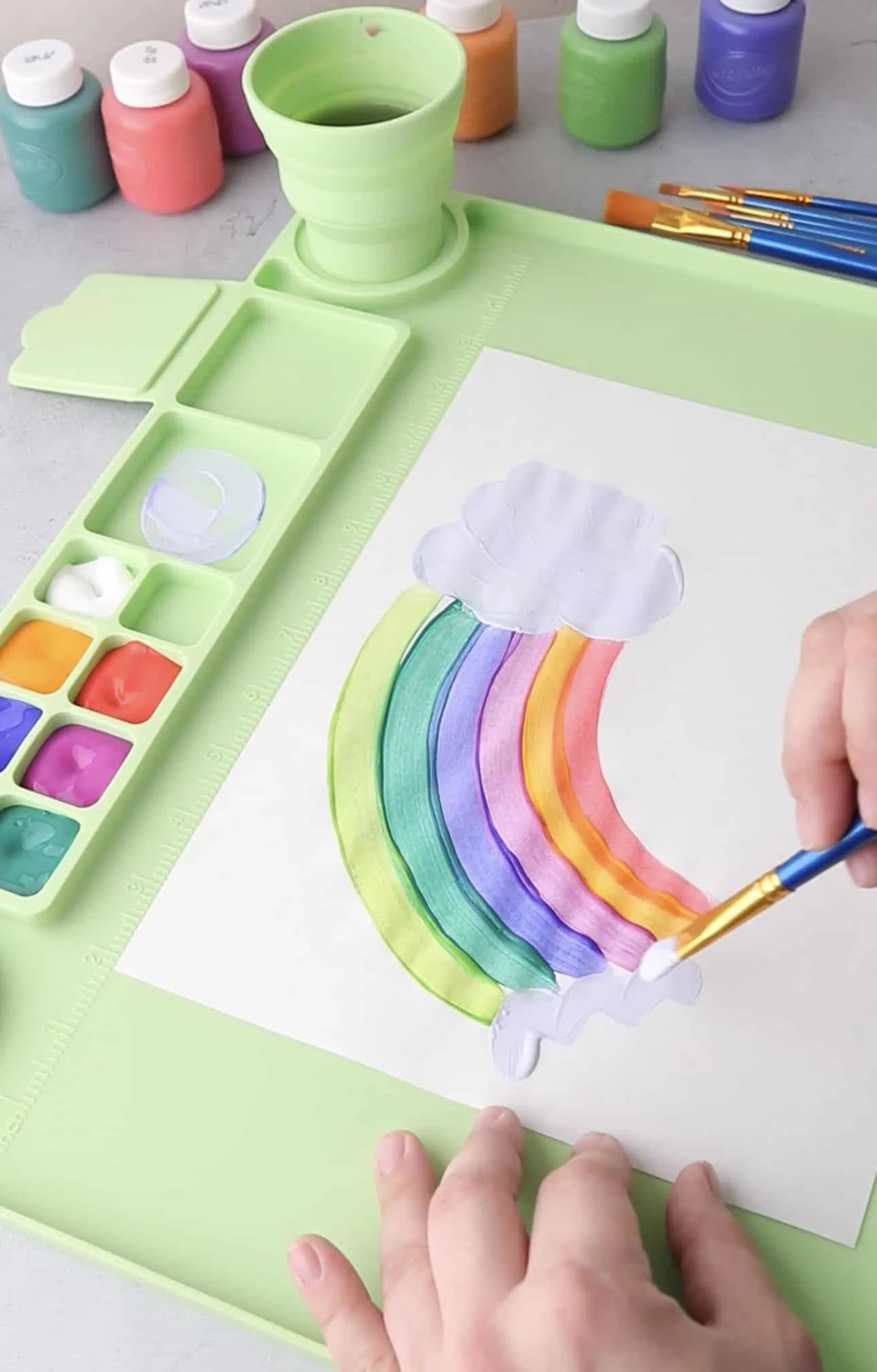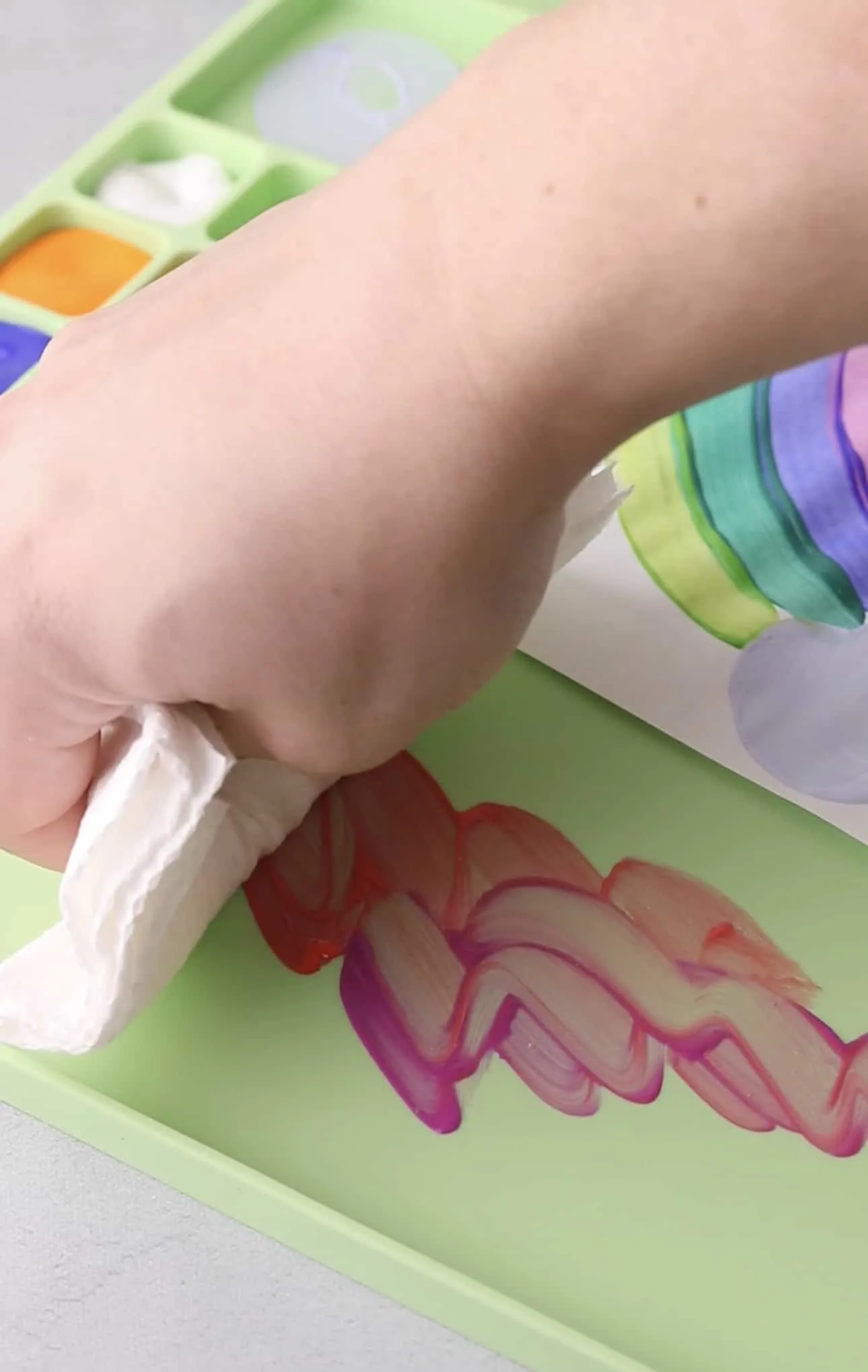 What People Are Saying
Source: Amazon
"What a great buy! We do lots of crafty projects and having 5 year old that loves painting definitely was my motivation behind this purchase. It is easy to clean and store. Looks very sleek and modern. It has collapsible cup which helps with storing. Highly recommended!"
"Easily one of the best toddler purchases ever!!! We use it for paint, coloring, and play dough! Easy to clean and dry. Keeps the table from getting paint and play dough all over it! Definitely would recommend this to any toddler parent!"
"This is a durable craft mat that I bought for painting my 3D models. And the cup has magnets so it doesn't tip easily. This has been a great tool for me!"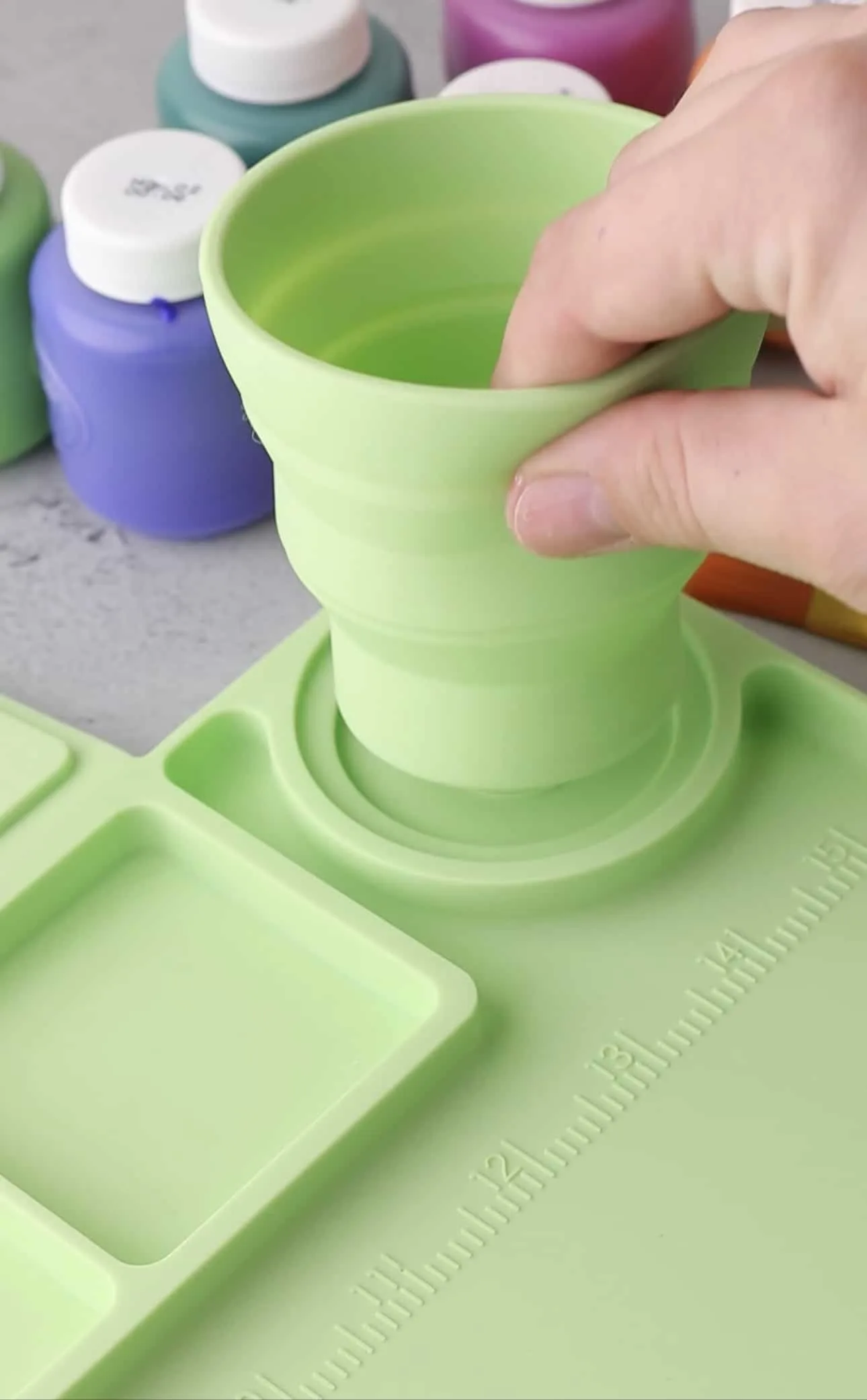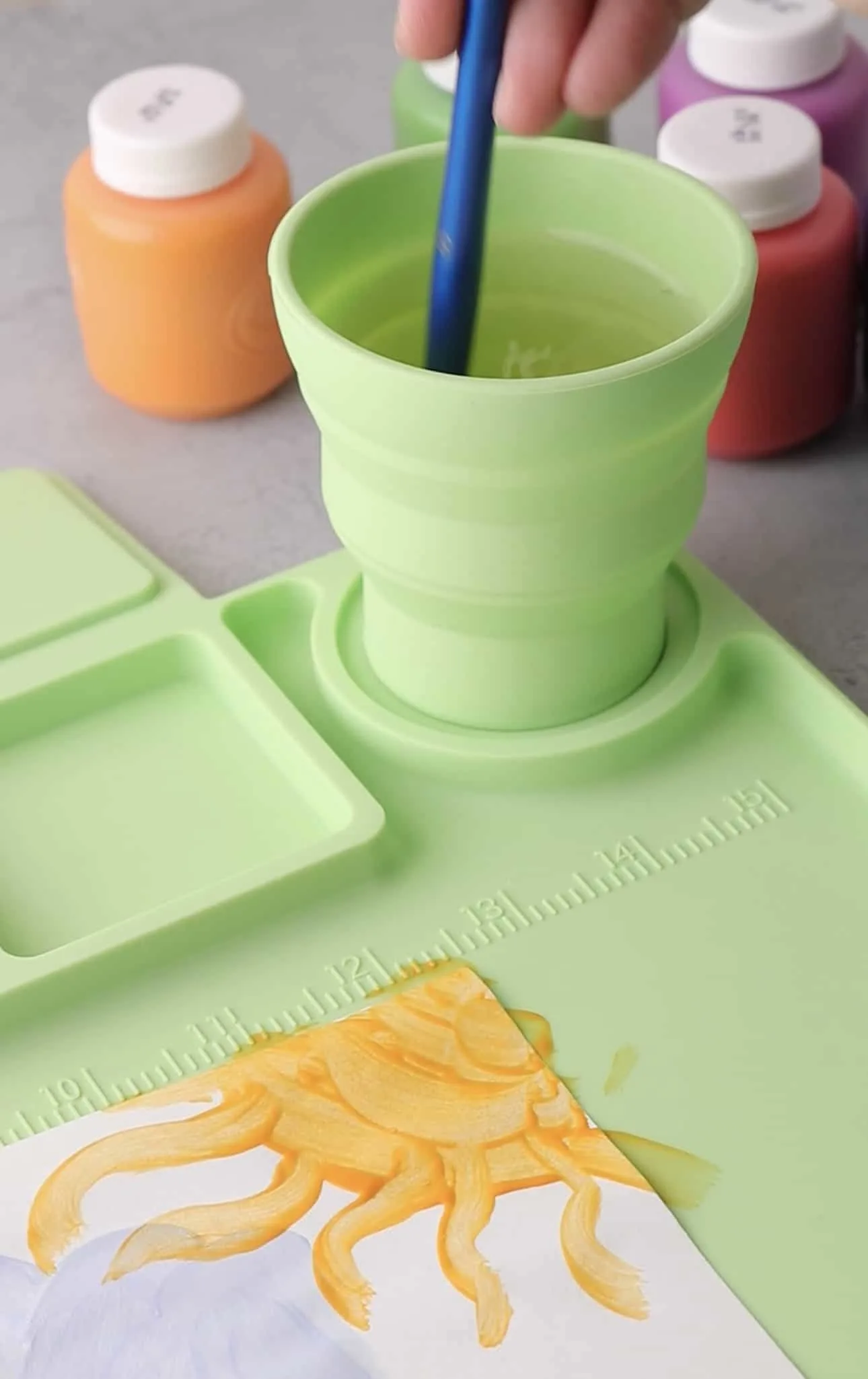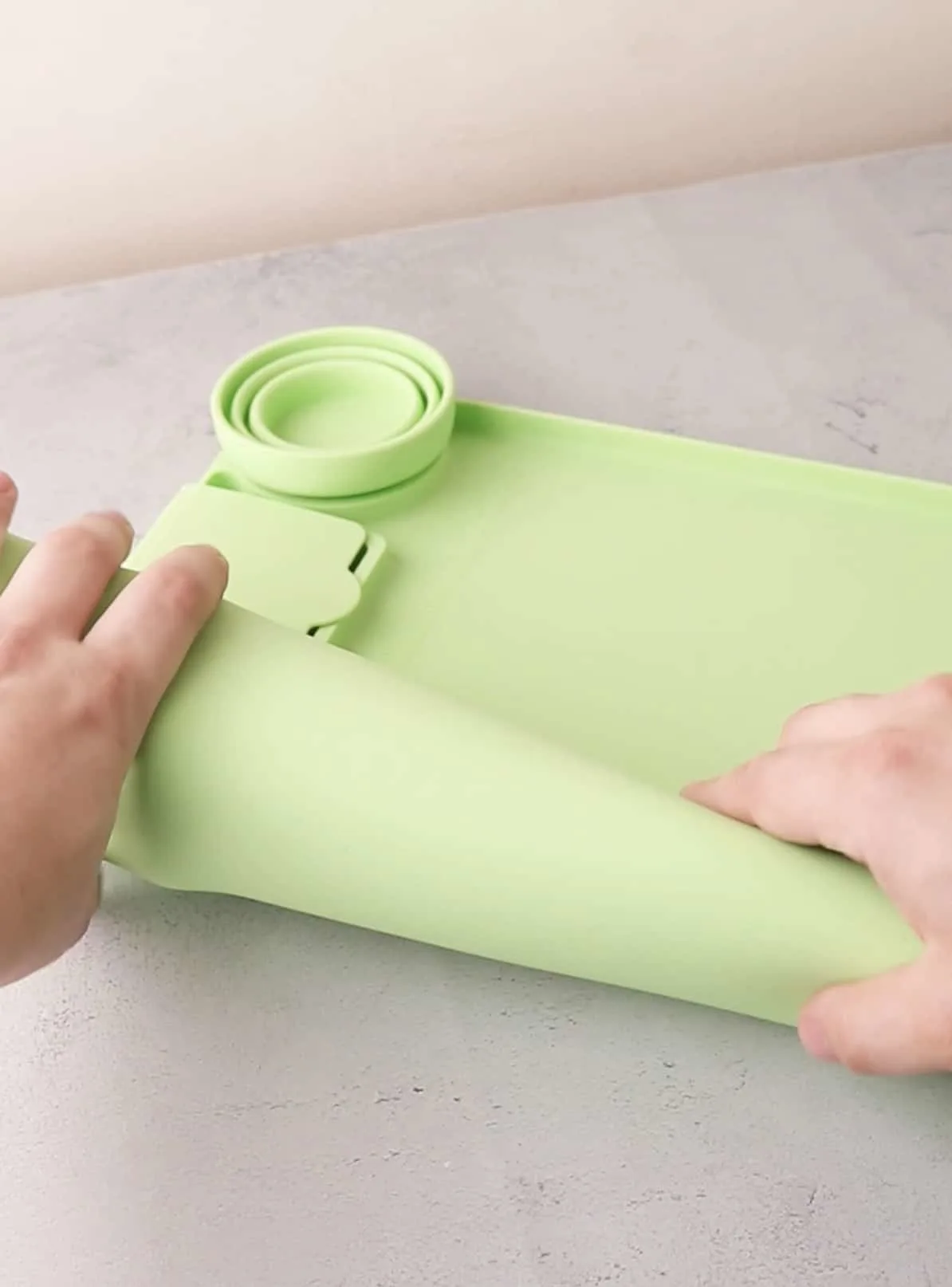 Takeaway
This Silicone Craft Mat has become a well-used creative tool in our home. It keeps our creative space organized, minimizes mess, and enhances our crafting experiences.
With this mat in place, we can truly enjoy the joy of creating with our kids without the pain of setting up .
So, here's to stress-free crafting and mess-free art projects, thanks to this fun craft mat. This would also be a super cute birthday gift idea along with some art materials for kids!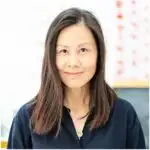 Agnes Hsu is a mom of three and has been inspiring parents and kids to get creative with easy activities and family friendly recipes for over 10 years. She shares her love for creative play and kids food to her 2MM+ followers online. Agnes' commitment to playful learning and kindness has not only raised funds for charity but also earned features in prestigious nationwide publications.