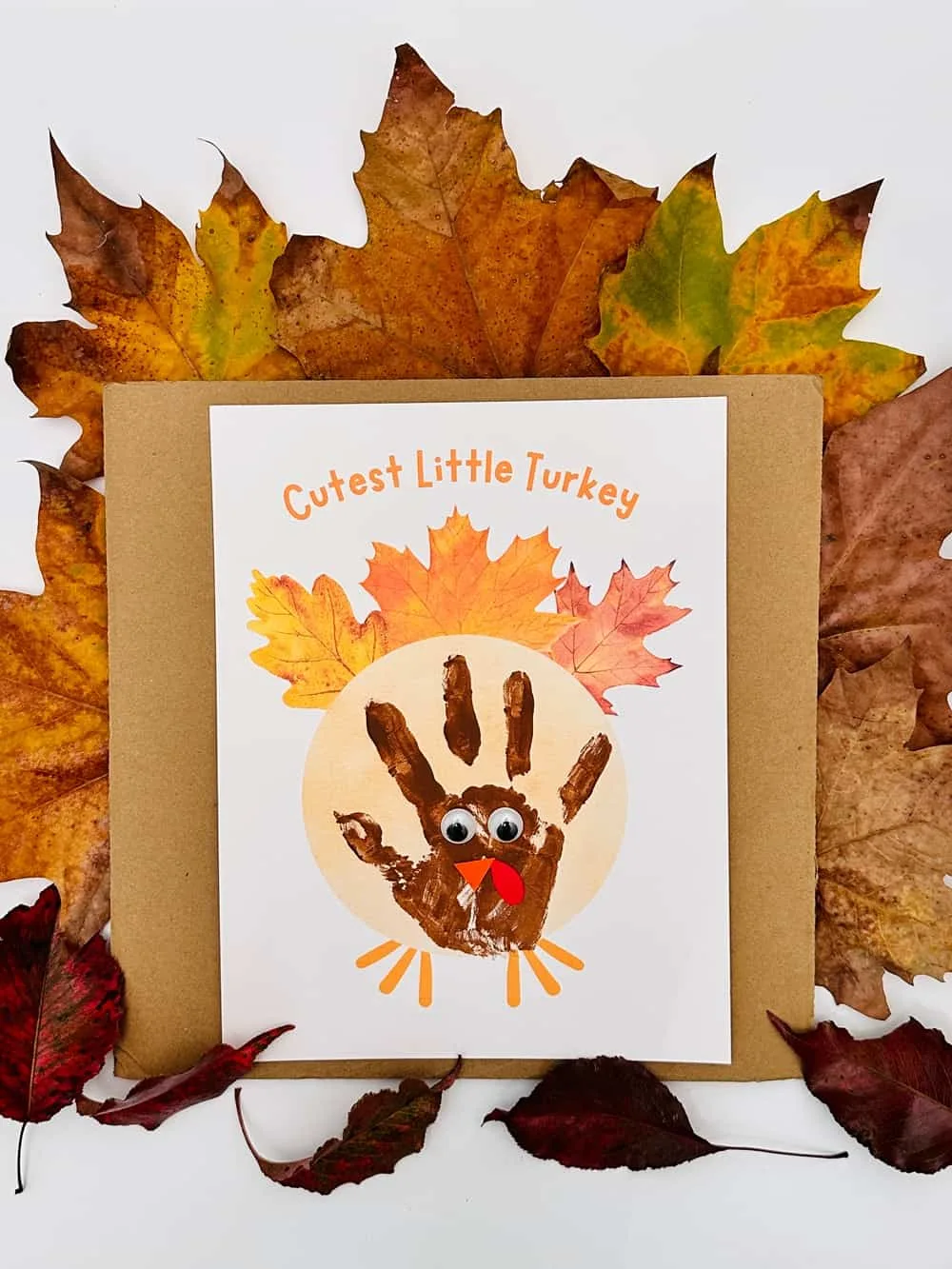 By using this site, you agree to our Terms of Use. This post may contain affiliate links. Read our disclosure policy. As an Amazon Influencer, I earn from qualifying purchases.
Check out my Plaeful Printables for kids play and learning!
Craft a heartwarming Thanksgiving keepsake with your kids using our turkey handprint art printable—perfect for capturing the joy of the holiday in a creative and special way.
Thanksgiving is a time for gratitude and family but it's also the perfect occasion to engage in fun and creative activities with your children. Handprint art is by far one of our favorite projects to do together and this turkey handprint art is no exception! Not only is it a fantastic way to bond with your little ones, but it also results in a precious keepsake that you can cherish for years to come. This year, add a personal touch to your Thanksgiving crafts with our easy-to-use turkey handprint art printable!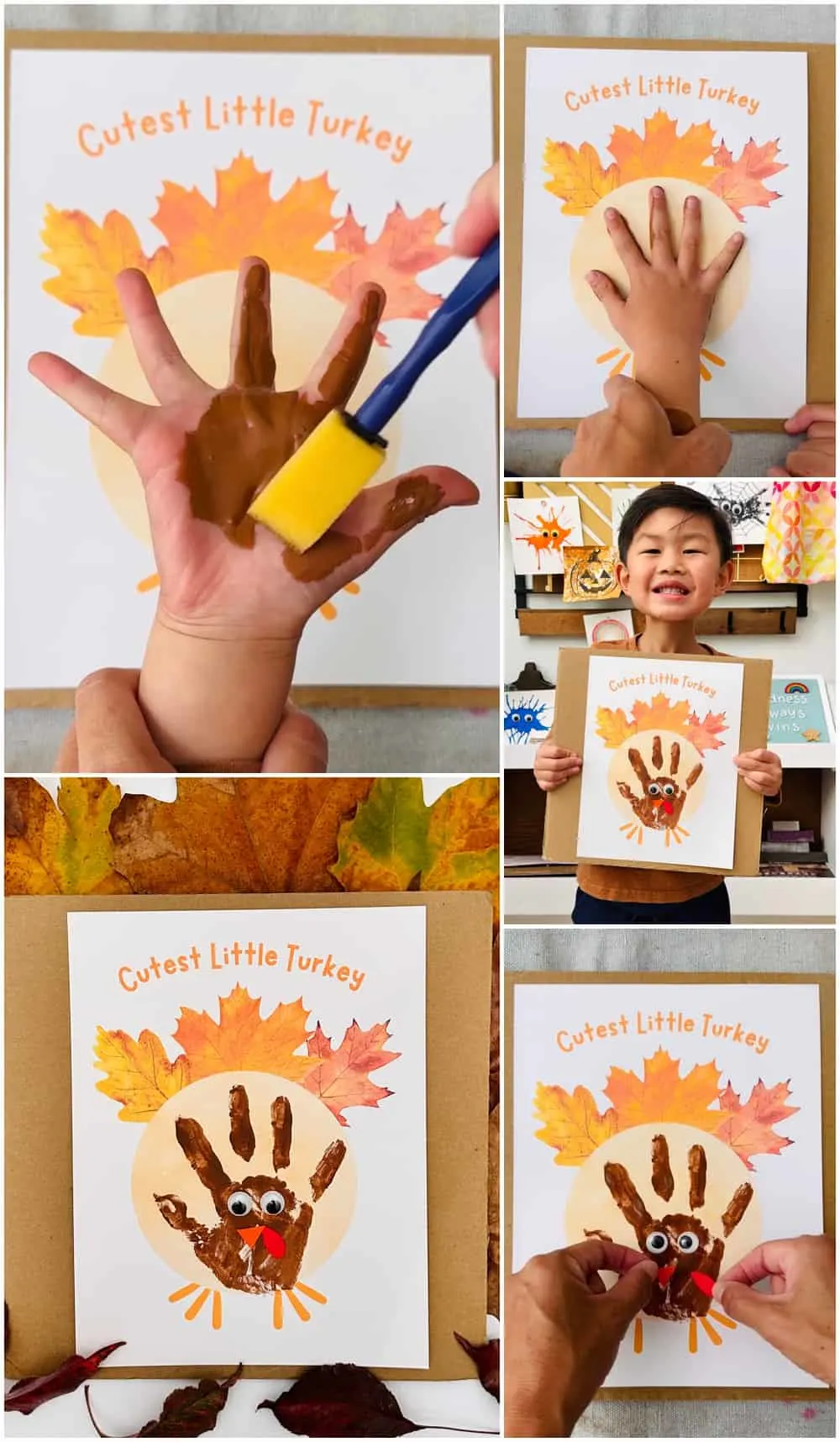 Turkey Handprint Art – Materials:
Brown paint (use washable, acrylic or tempera)
A paintbrush (we love sponge paintbrushes that feel soft on little hands)
Orange and red cardstock
Craft glue or glue dots
Scissors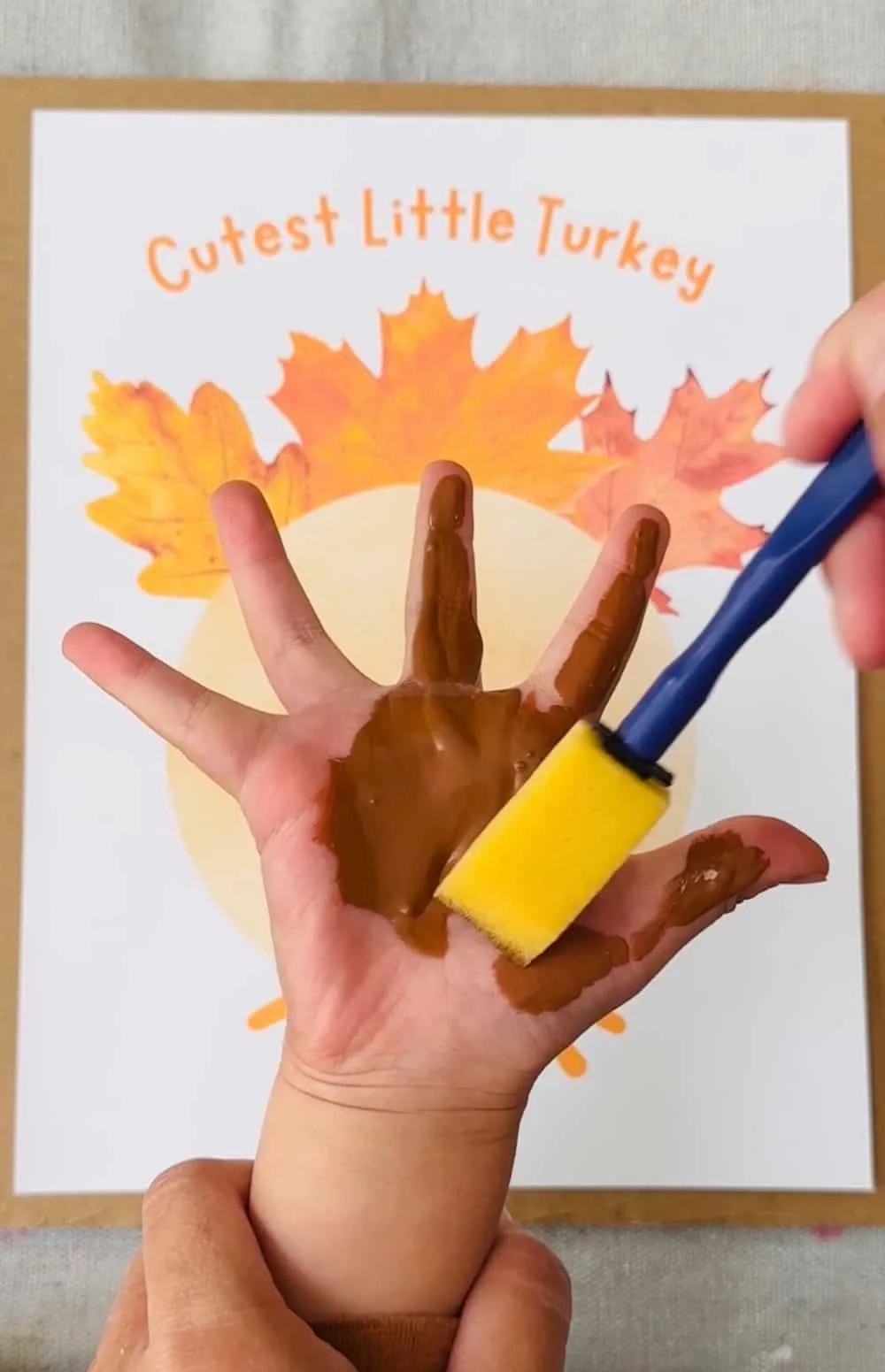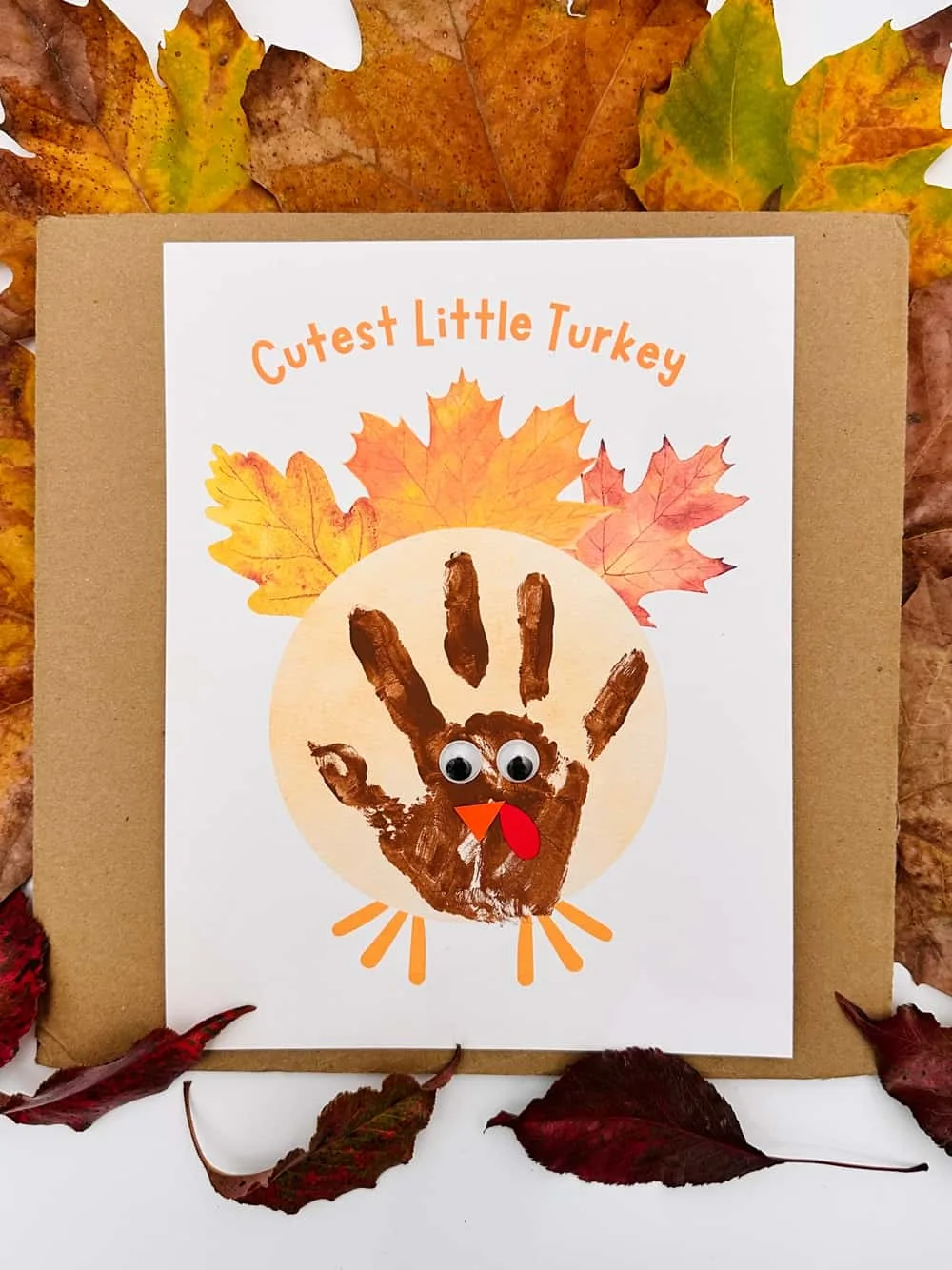 How to make turkey handprint: Thanksgiving craft for kids
Prepare Your Workspace: Cover your crafting area with newspapers or a paint dropcloth. We love this canvas one we reuse over and again.
Print the Template: Start by printing out the turkey handprint art printable. Our template features a cute round shape for your handprint to go in!
Paint the Hand: Pour some paint directly on your child's hand and use your paintbrush to cover it with the brown paint.
Create the Handprint: Gently press your child's painted hand onto the turkey body on the printable.
Add the Details: Once the handprint is dry, it's time to add the fun details! Cut out a small triangle from the orange paper for the beak, and a teardrop shape from the red paper for the wattle. Glue these pieces along with googly eyes onto your handprint.
Add a Message: On the top or bottom of the page, you can write a special Thanksgiving message. Don't forget to add your child's name and the date to remember when this special keepsake was created.
Display Your Artwork: Once everything is dry, display your turkey handprint art on your refrigerator, walls, or anywhere you want to add a personal touch of Thanksgiving cheer. We live to frame our handprint art!
Note: you can simply stamp the handprint and not adorn with the eyes or face details. It's up to you!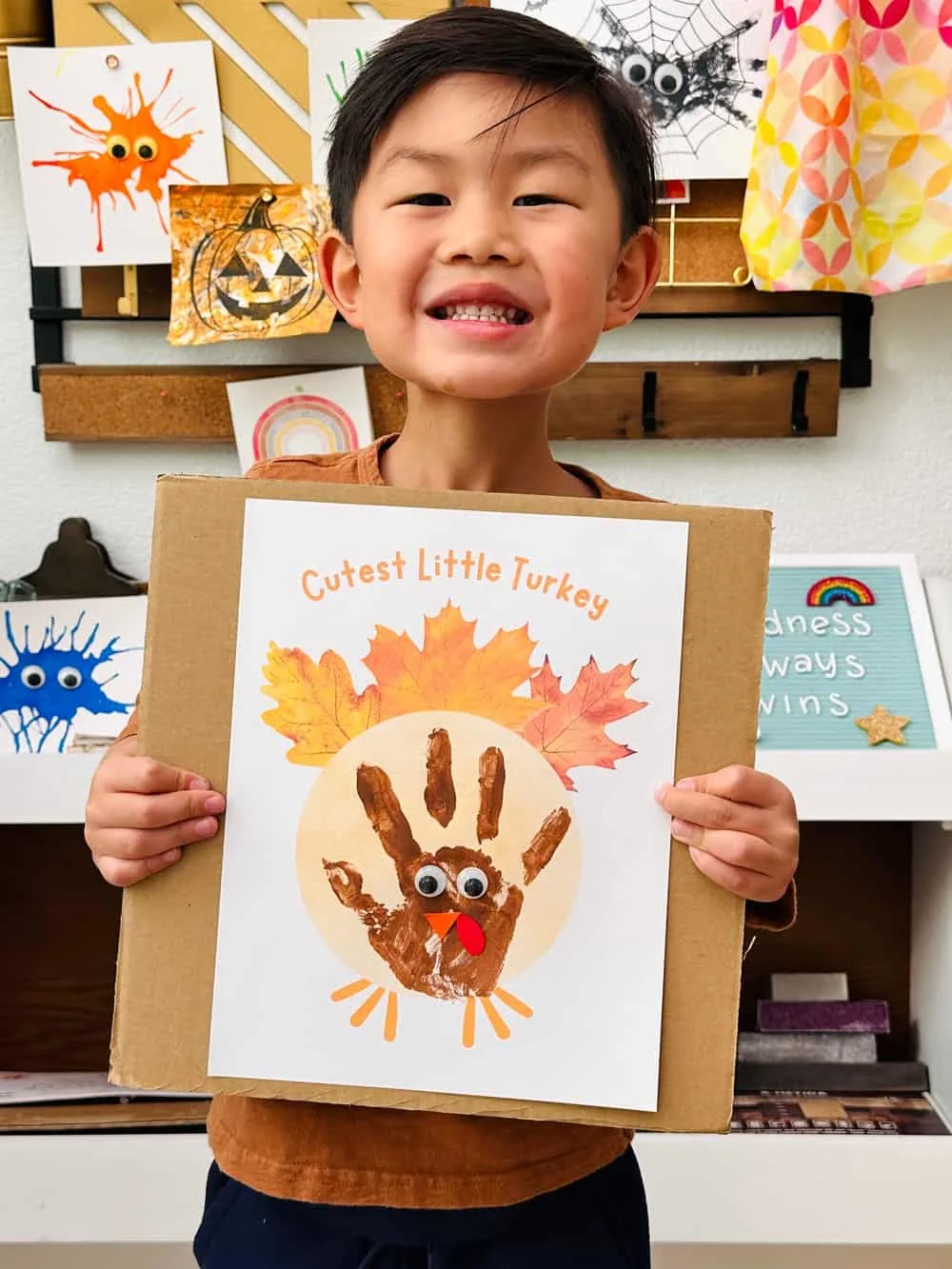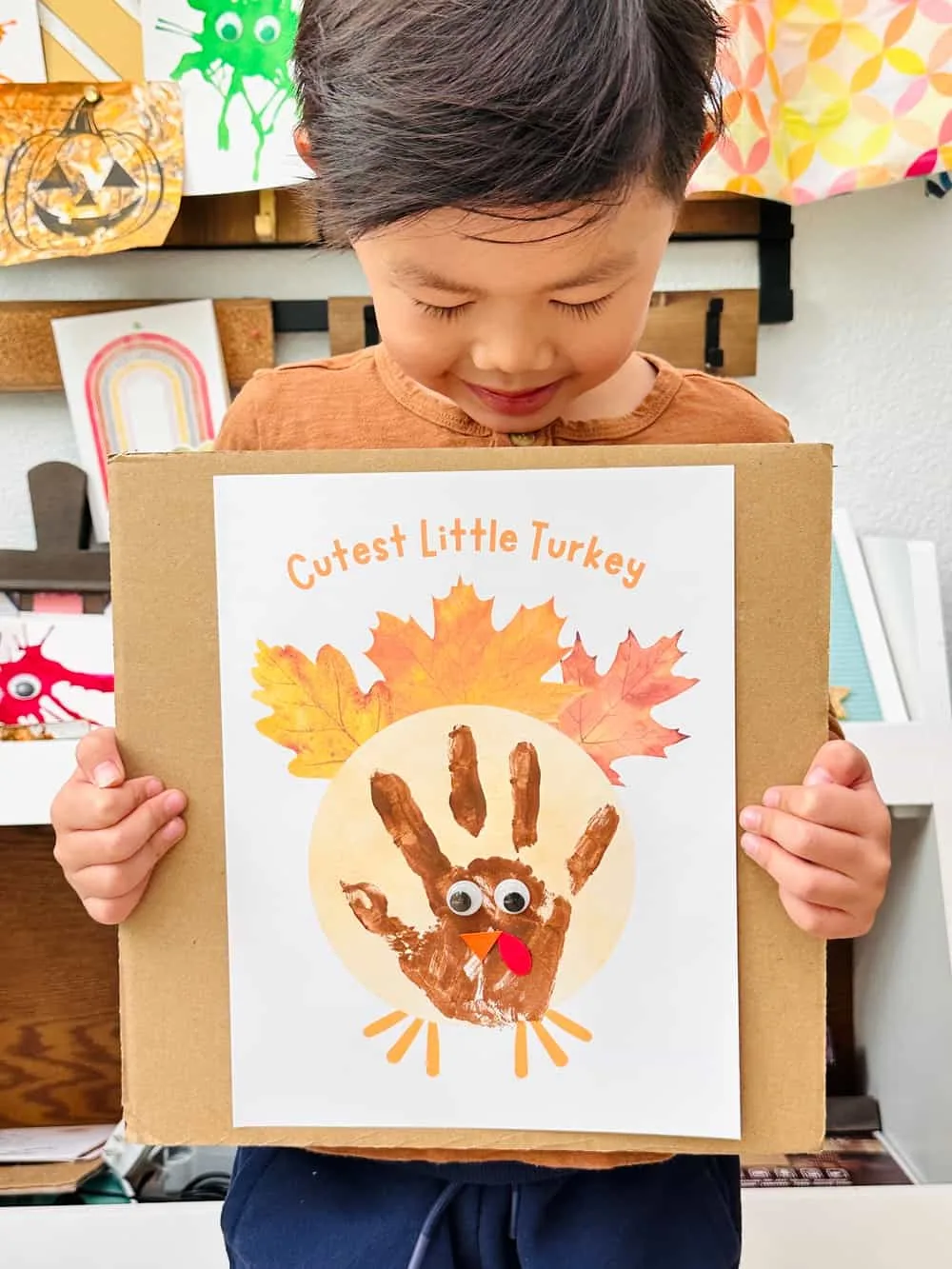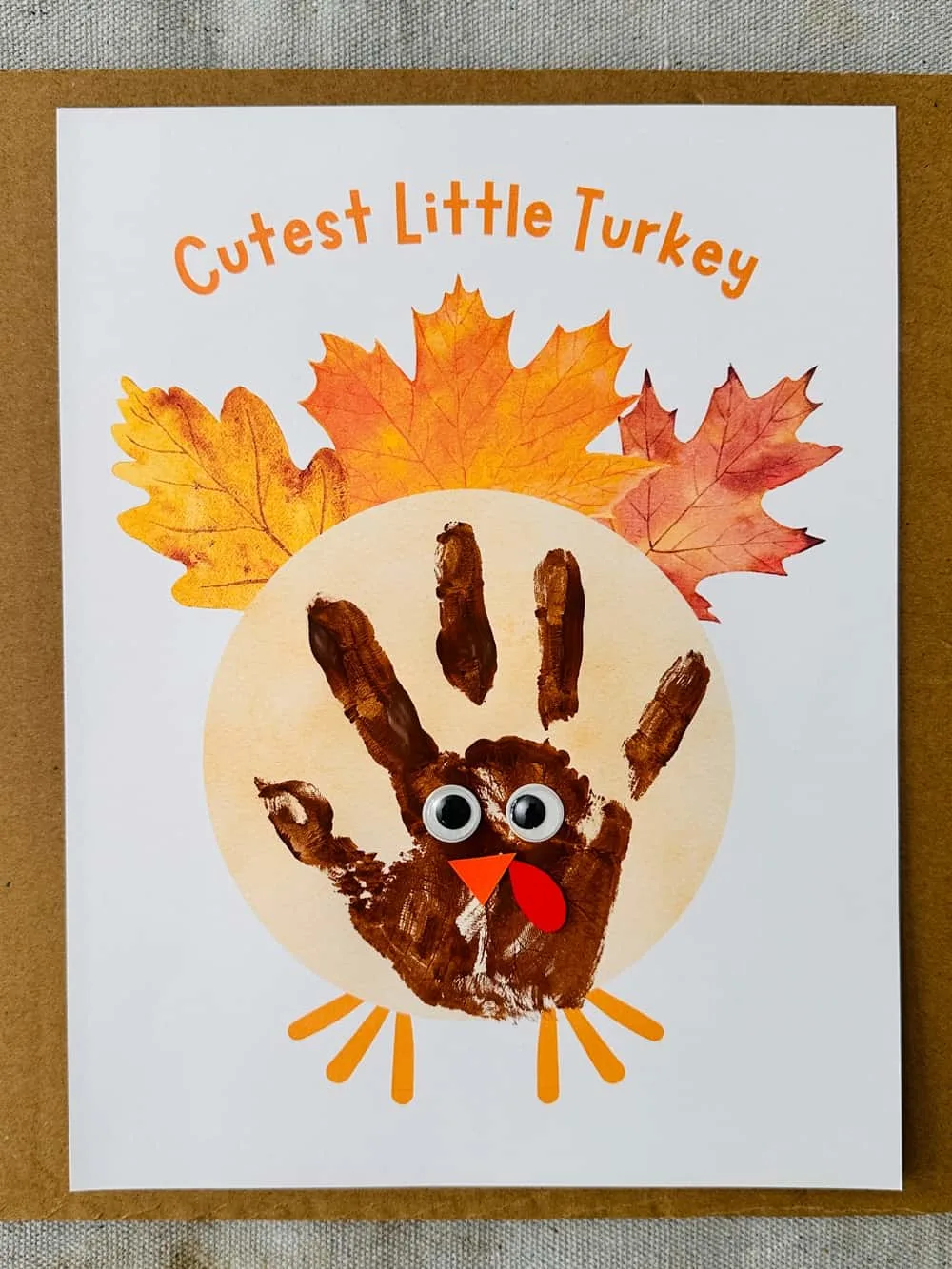 Conclusion:
Making turkey handprints isn't just for fun; it's a special way to capture memories during Thanksgiving. As time goes on, you'll cherish this handprint as a reminder of your child's little hands and be extra grateful for this season in time! Have a great time crafting and a wonderful Thanksgiving!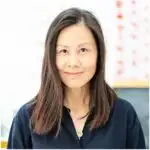 Agnes Hsu is a mom of three and has been inspiring parents and kids to get creative with easy activities and family friendly recipes for over 10 years. She shares her love for creative play and kids food to her 2MM+ followers online. Agnes' commitment to playful learning and kindness has not only raised funds for charity but also earned features in prestigious nationwide publications.