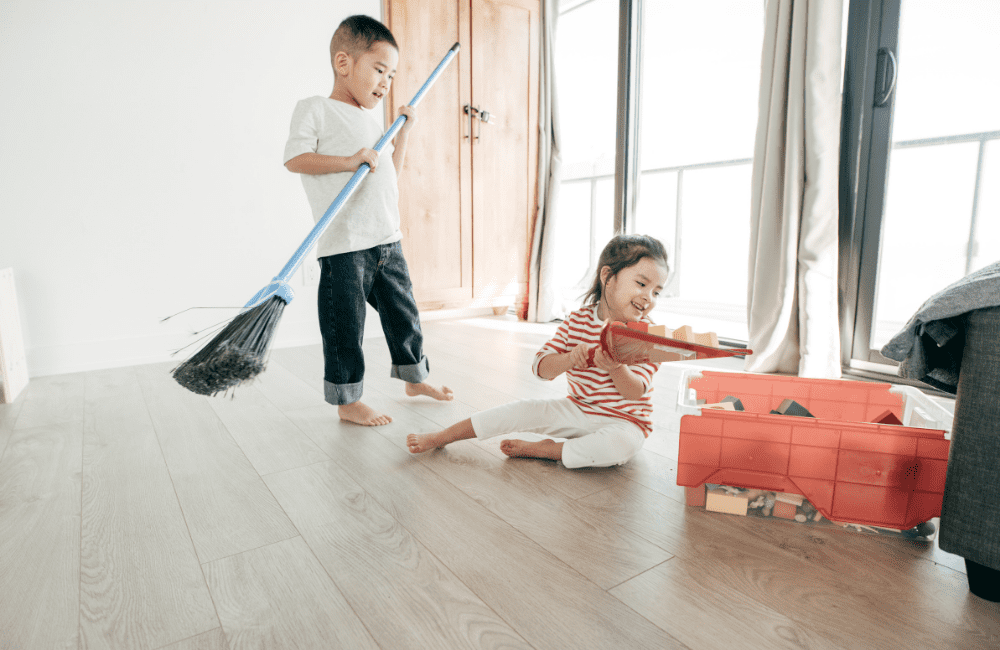 Photo Credit: Canva
By using this site, you agree to our Terms of Use. This post may contain affiliate links. Read our disclosure policy.
Are humans born with a natural tendency to help others? I've often wondered myself if babies are born with an innate sense of both social tendencies and the instinct to be helpful. According to *Developmental Psychologist and Author of "Why We Cooperate," Dr. Michael Tomasello, surprisingly, they are. This in turn means that if we as parents assist our children and take the right steps in raising them to be helpful, they absolutely will be. Below are five easy ways to raise helpful kids you can start today. Hint: start them off young, it's never too early to instill a helpful behavior. We've implemented these methods in our own household and they have led to my boys becoming tremendously helpful both inside and outside the home.
Lead by Example
As you may be aware, children are always watching us, and eventually imitating the things we say and do throughout the day. It's important to set a good example of what needs to be done in order for a household to run a little bit smoother. Like little children, they go where you go. Eventually, they mimic your action, your words, your tendencies. They learn so much more from our behaviors and actions than our words. There are several ways to lead by example: Be kind to yourself and others. Be dependable. Be a positive role model. Be empathetic. Practice good stress management. Be attentive. Offer to help. Be patient. Set reasonable expectations. Provide positive guidance. Set a good example by simply doing what needs to be done and in a way that shows your child you also have the confidence in both yourself and them equally.
Encourage Rather than Discourage
Compliment their helpfulness. Show them respect while also teaching them through encouragement. If you're discouraged, they're absolutely going to be feeling that level of stress. Being positive, praising them and focusing on what they are doing right will prove to be such a better experience for them than discouraging them and focusing on the negative. This will lead to them wanting to help more, certainly not the opposite. The other day I was unloading the dishwasher and my oldest son walked by, patted me on the shoulder and said, "Good job," and I said to him, "What you meant to say was, can I help?" In thinking about it later that evening and reflecting on his comment, he really was just encouraging me, something he has learned from me along the way. Set expectations but make sure they're reasonable and age-appropriate. Give choices to the kids instead of demands. For example, ask them if they would like to help put away laundry or sweep the floor, assuming both tasks are age-appropriate.
Start Teaching Kids Early
Children want to help. They want to be a part of what we do on a daily basis. Acknowledging that they want to help is the first major step towards teaching them to be helpful. Step two is allowing them to help. Allowing there to sometimes be a mess in the process and sometimes taking longer than any of us would like it to. It takes patience and being able to overlook this in order to teach them. Use these opportunities as teaching moments, showing them, guiding them and eventually in time allowing them to do it on their own. If your child can walk and especially talk, then I believe they're also able to help. There's also no need, especially in the younger years, to offer any sort of allowance or punishment in the teaching of raising helpful kids. Investing in this process of putting up with the mess now and taking the extra time to teach them, over the years, will absolutely pay off in the end.
Teach Kids Confidence
Ask them to help before they offer to help. I repeat, ask them to help before they offer to help. This will in turn make them feel like they are needed, valued and that you trust in them to even help. With even just a little bit of confidence, eventually, there will be less teaching, and the child will most likely just know what to do, without the extra guidance. Giving them a small task in the early years vs. an entire room is much more manageable and realistic. Also consider having an end goal incentive in place, not necessarily in the form of a tangible reward, but rather an activity, something you can all do together as a family. Experimental evidence provided from Felix Warneken and Michael Tomasello (2008) has suggested that giving kids prizes and toys isn't such a great idea. If and when your child offers to help, how you respond to that offer will really have an impact on all of the days and years to follow.
Help Each Other
Teamwork makes the dream work. With young children, it's often easier to start with more of a sub-task, a smaller part of the overall big task you're trying to accomplish. This way they can contribute in ways that lead them to success, feeling good about being able to help. There's so much power in music, so why not make it fun and play either a clean-up song or some of their favorite music while you work together to finish the task. There's should always be time for a dance break in between all the mess and chores. Maybe consider making it a friendly competition and especially if they understand the concept of time. When my boys were younger, they absolutely loved a friendly competition. I would either time them appropriately to complete a task or they would compete against each other in how many toys they could pick up before the other child or myself. If a child doesn't want to help initially or in that moment, don't force them at that point. The overall goal is to teach them to work together.
*Source cited: Warneken F and Tomasello M. 2008. Extrinsic rewards, Developmental Psychology 44(6) 1785-1788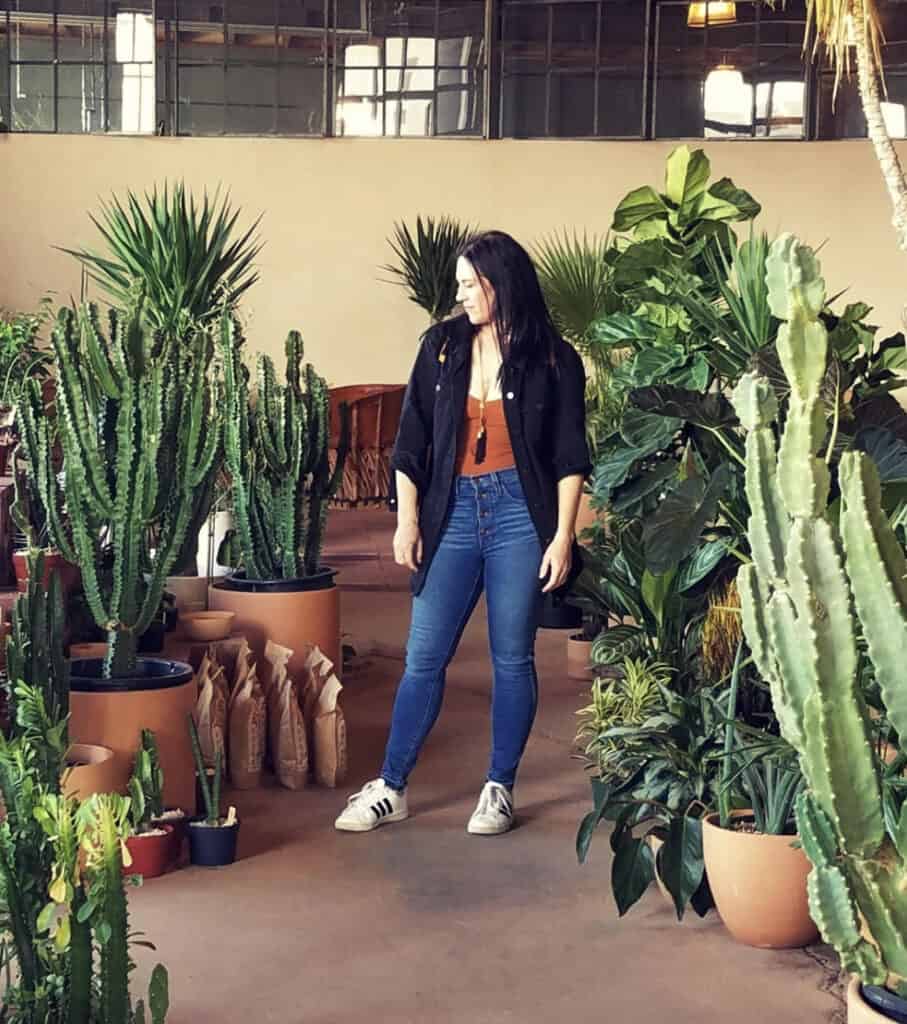 Jodi is a fun-loving mom of two boys, ages 16 and 11, who live in Minneapolis, Minnesota. As a stay-at-home mom over the years she has taken on the role of renovating just about every space in their home. She enjoys photography, being a brand partner for Young Living essential oils, sports, reading, crafts, exercise, cooking, plants and gardening. Her love language is acts of service and she's an Enneagram type two, wing three. Follow her on Instagram @jodileigham
Read more parenting articles:
10 Things I Want My Teenage Boy To Know
How to Raise Your Kids To Be Successful At a Young Age