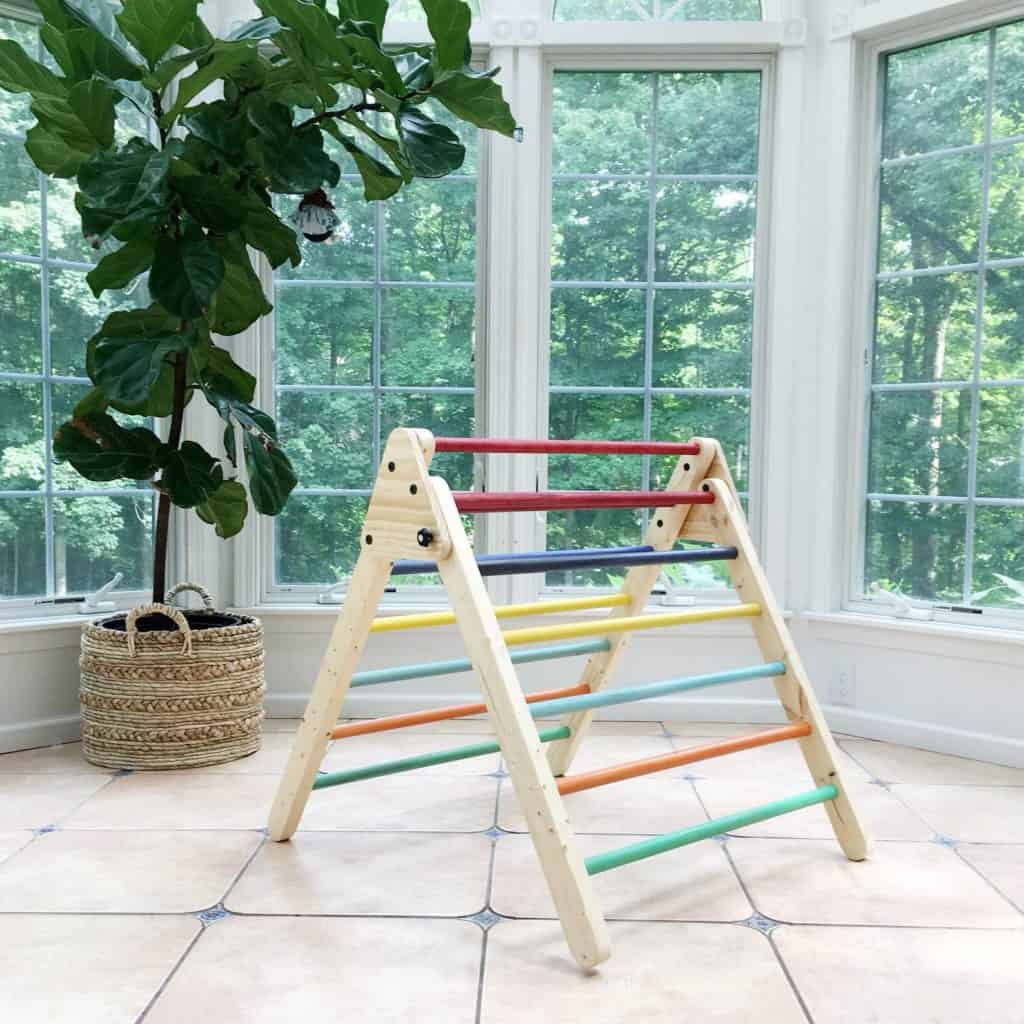 Every home with small children needs a climbing frame. We love this rainbow Pikler Triangle from Red Barn Collective.
This climbing triangle is often used in Montessori classrooms. The Pikler Triangle was created by pediatrician Dr. Emmi Pikler more than 100 years ago, and it's still being used in homes and schools today.
This particular design is made with Poplar hardwood and has the option of polyurethane or all-natural beeswax stains. Because of the simplistic (yet cute) design, even toddlers with difficulty with gross motor skills can start to learn to climb (check out these gorgeous indoor climbing structures for kids too). The triangle makes it easy for your kids to reach those developmental milestones. The other thing we love about the Pikler Triangle is that it's collapsible, which allows for easy storage.
After your children outgrow the climbing aspect of the triangle, it can become anything your child's mind can make it. The triangle can become a house, teepee, or a part of a fort. You may also want to add a rock climbing wall/slide to go with your Pikler Triangle. I know your children will enjoy this indoor exercise and fitness tool as much as we do!