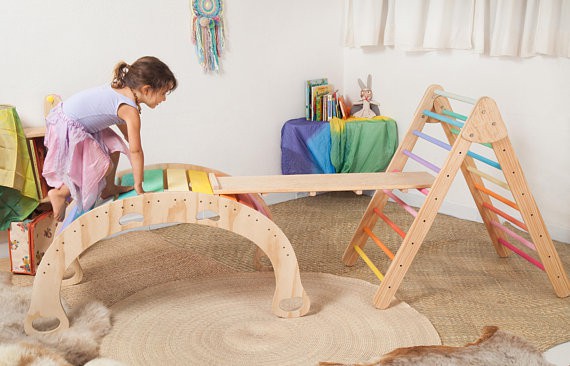 To keep kids active and moving, put some of these cool interactive wooden climbing toys in the playroom. Wiwiurka Toys
makes some fantastic, innovative designs that have children climbing up handmade ramps and colorful ladders, sliding down reversible boards, and swinging from a trapeze bar. For younger children, the stackable, colorful rings and play kitchen encourage imaginative play. In a digital world, it's so nice to get back to the basics of pretending and enjoying handmade, gorgeous toys like the ones from Wiwiurka Wood.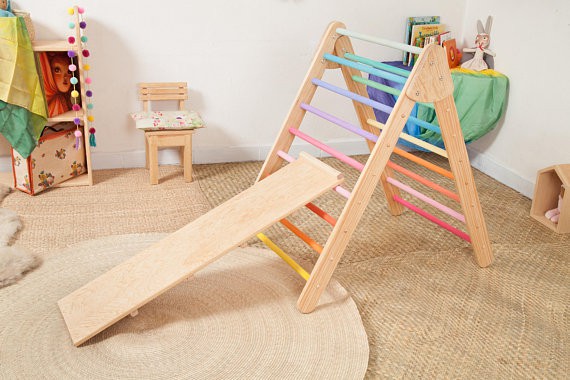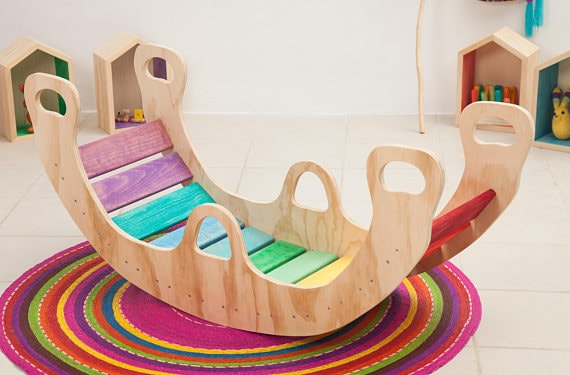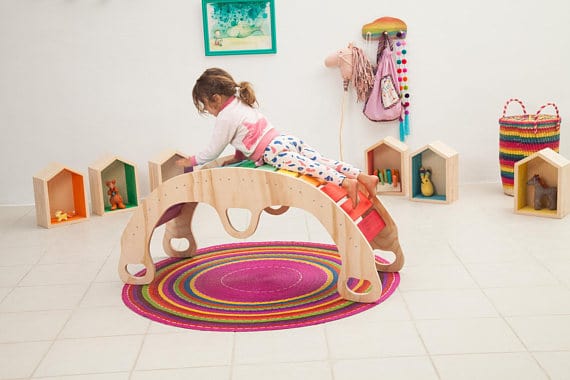 You will also love their smaller wooden toys as much as your children because they also serve as organizational items. The wooden crayon holder keeps adorable, oversized crayons in place and safe when not in use. The floating shelf is a perfect place for to store small toys or plants. Of course, the wooden bookshelf is an ideal place to house the wonderful stories we read before bedtime.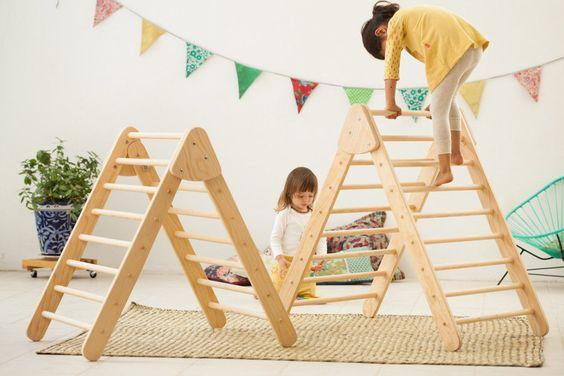 Check out some of the beautiful handmade treasures from Wiwiurka Toys.
All images credit: Wiwiurka Toys
Disclosure: Some of the links in the post above are "affiliate links." This means if you click on the link and purchase the item, we will receive a small affiliate commission. Regardless, we give our promise that we only recommend products or services we would use personally and believe will add values to our readers.