This post is sponsored by Disney Book Group. As always, all thoughts and opinions are my own. Thank you for helping me support the brands that I love.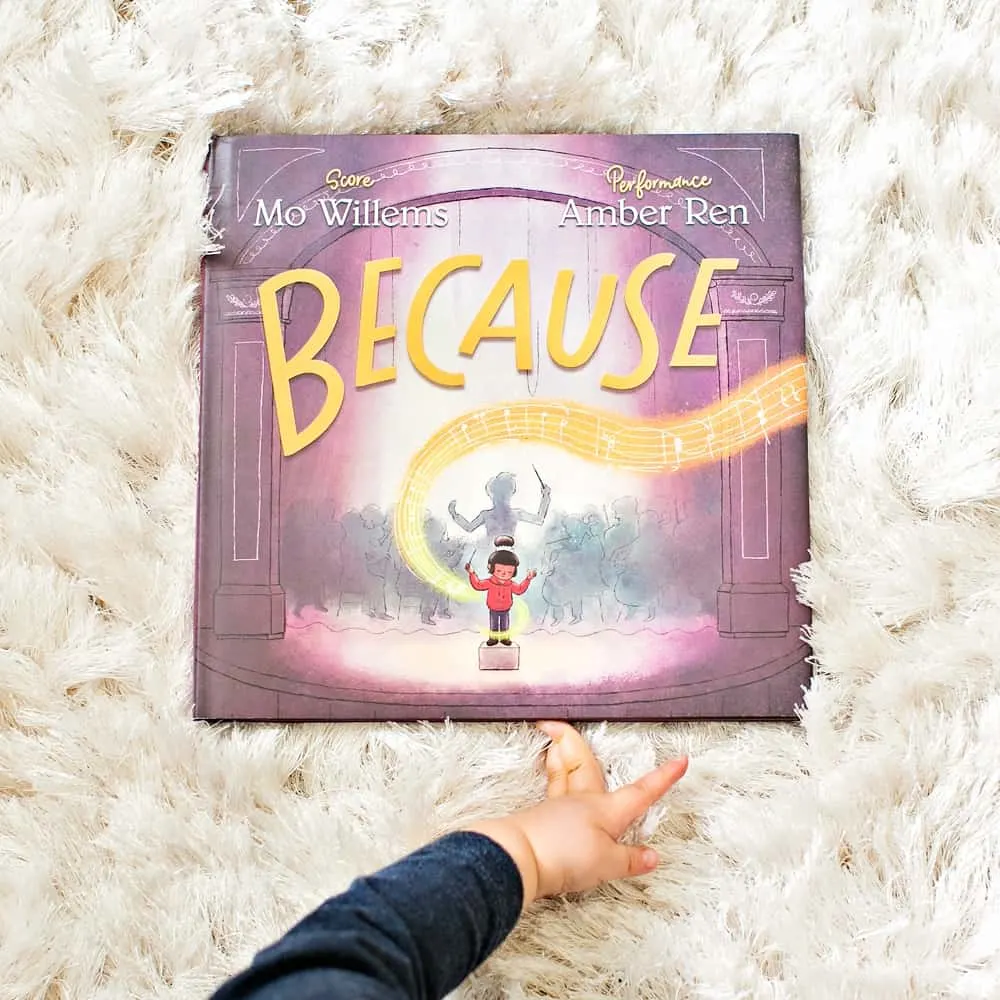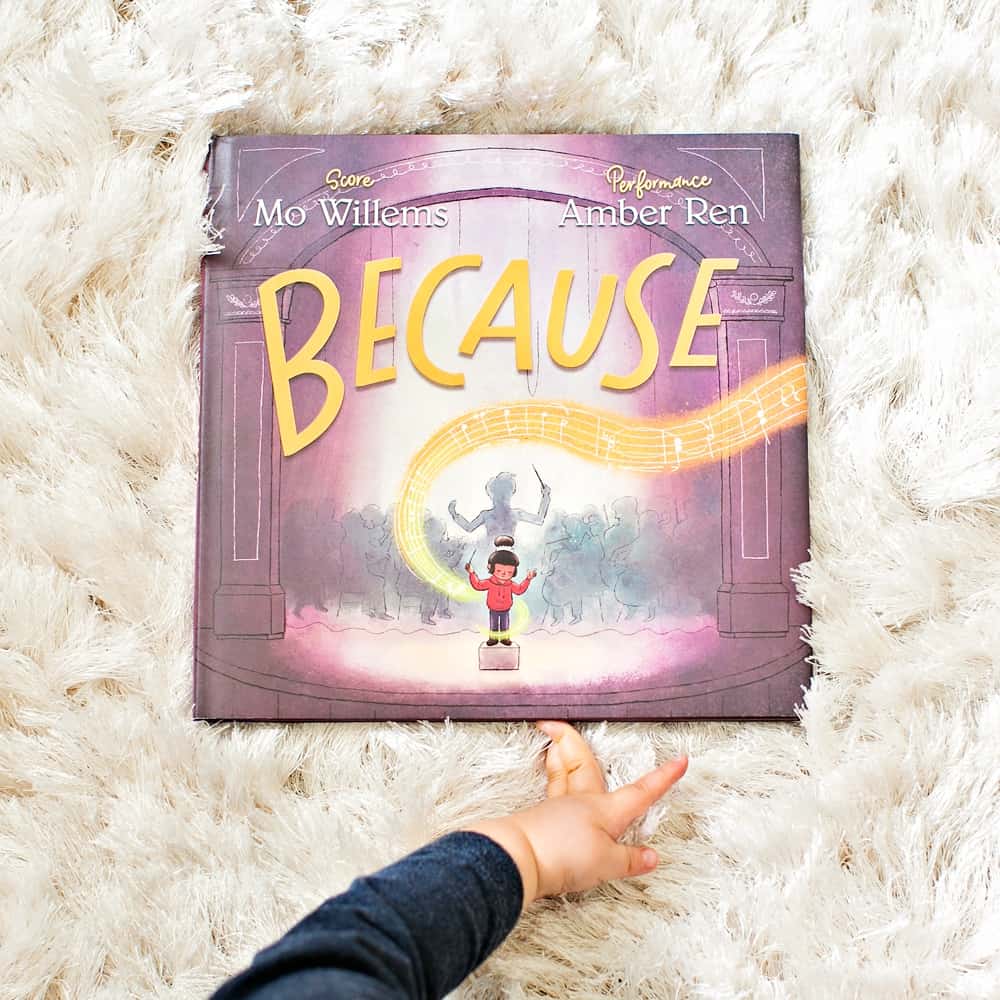 Have you ever wondered how your actions affect others, even generations after you? Because of what you do today, others may be able to live out their dreams. Because of your relationship with your children, they will go on to become world changers. Because of your contribution to a charity, that charity is able to help others that they couldn't before your gift of help. Because is an important word that we don't often reflect on, but we should!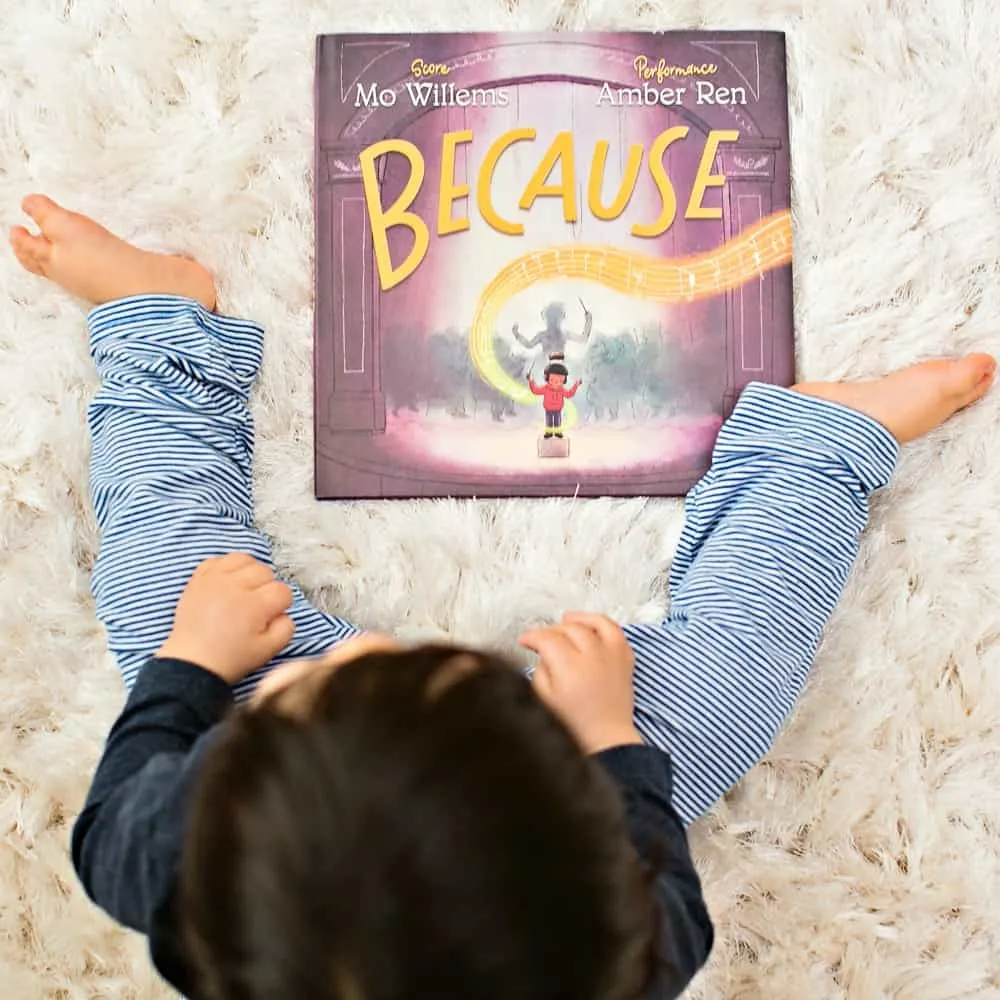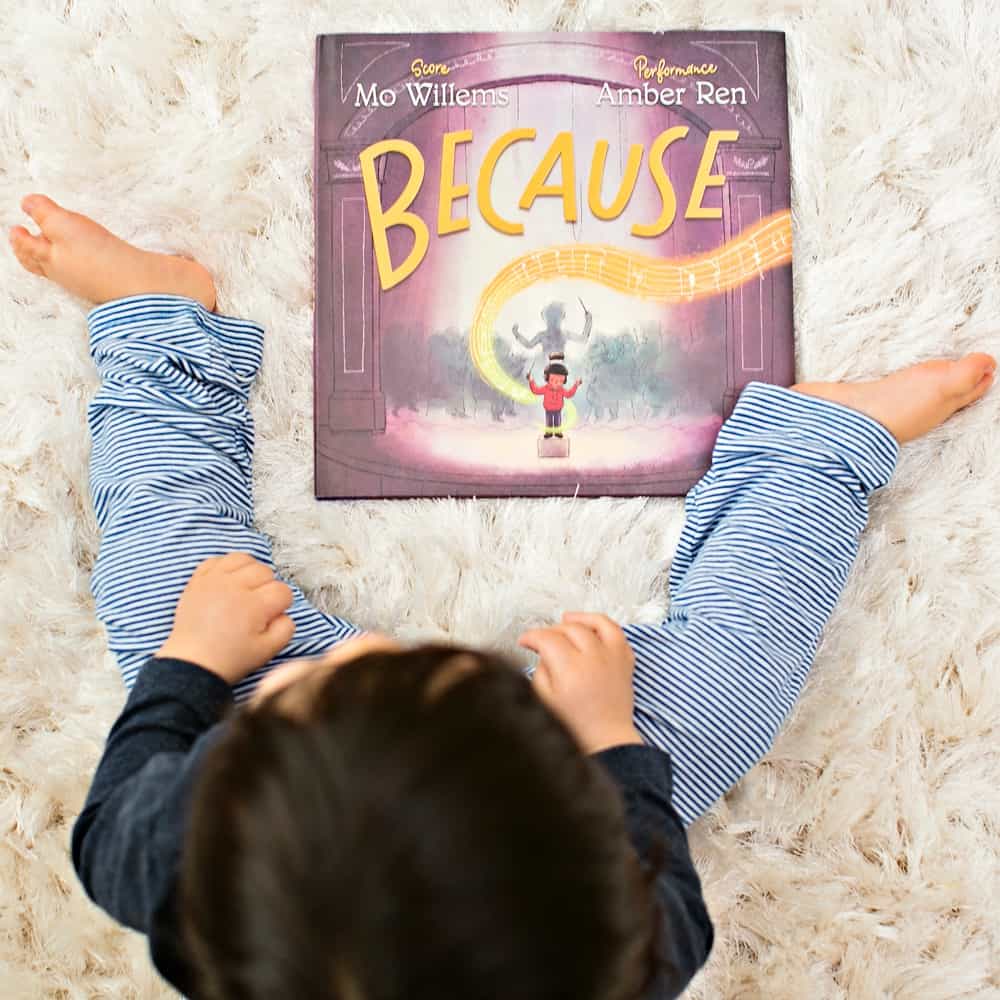 Mo Willems recently wrote a book "Because" that does just that. This book showcases the journey of a young girl as she finds her way to center stage, and all of the people that helped her get to that amazing place, even if they weren't aware of the effects of their actions. It is beautifully illustrated by Amber Ren.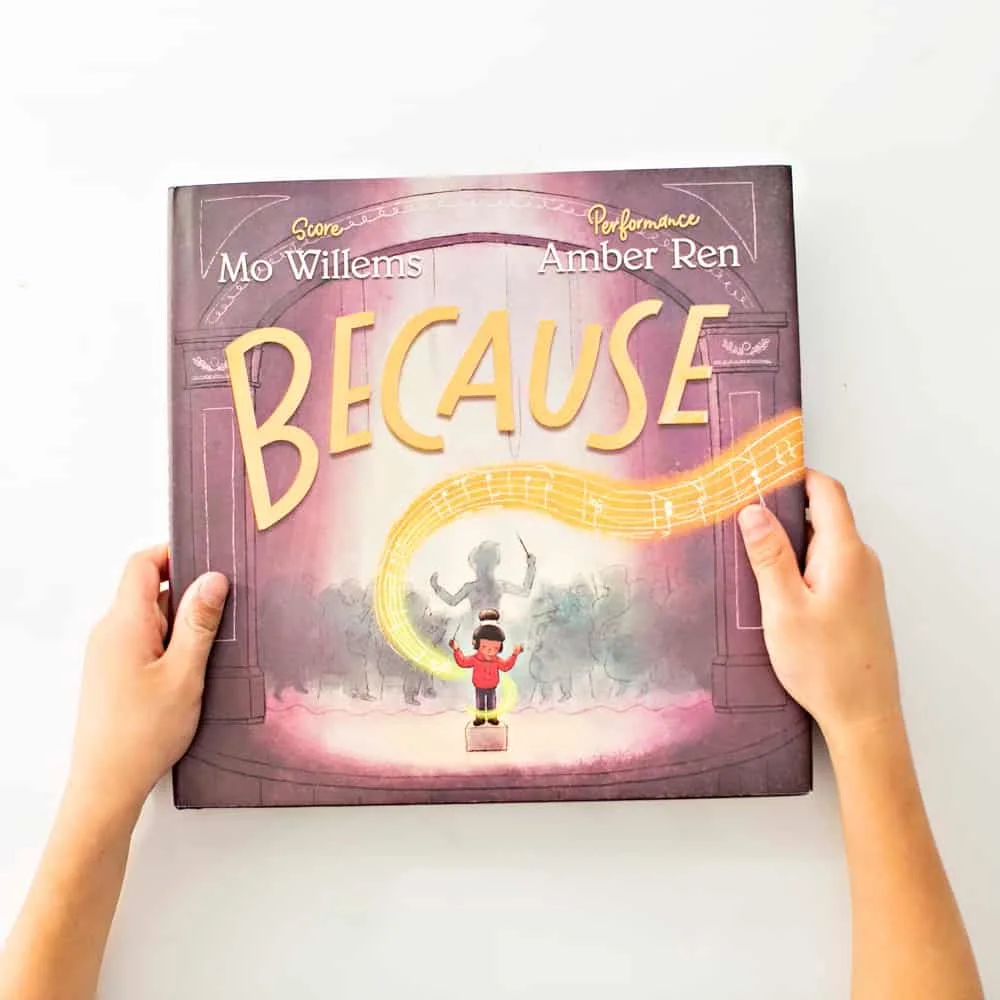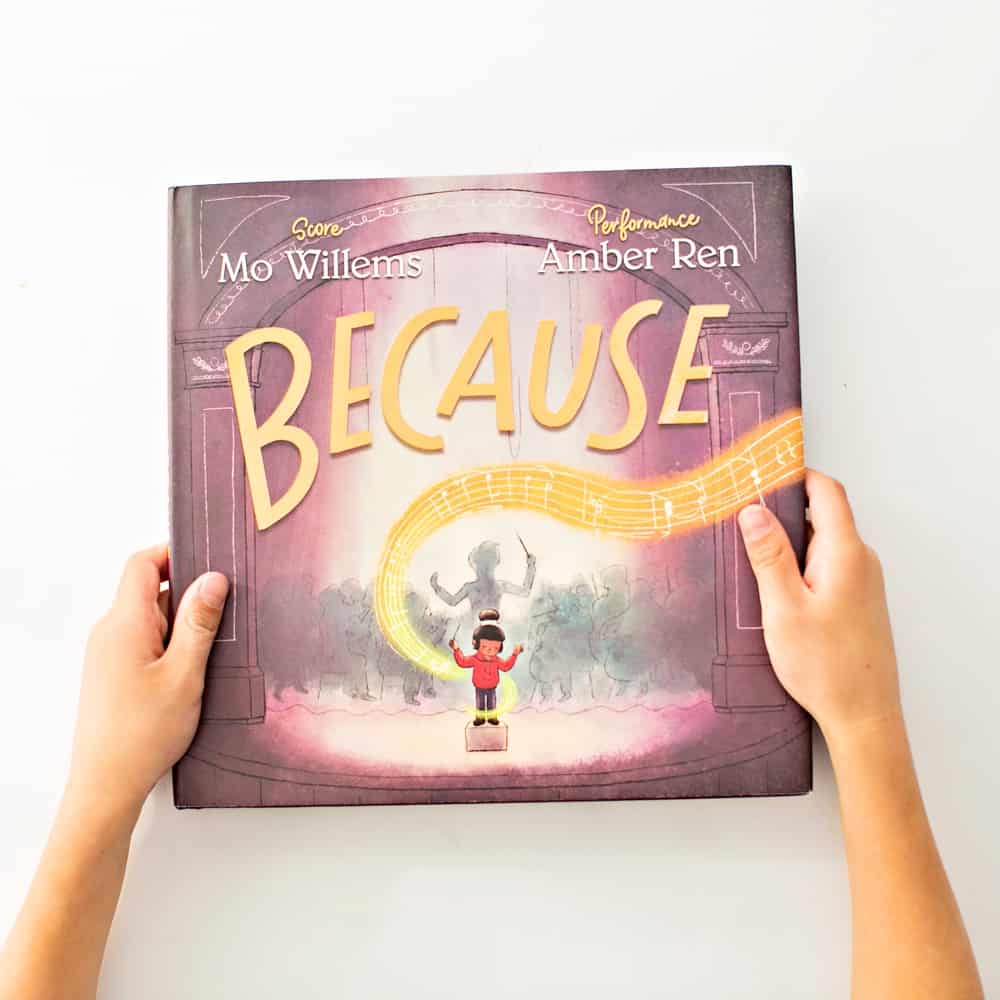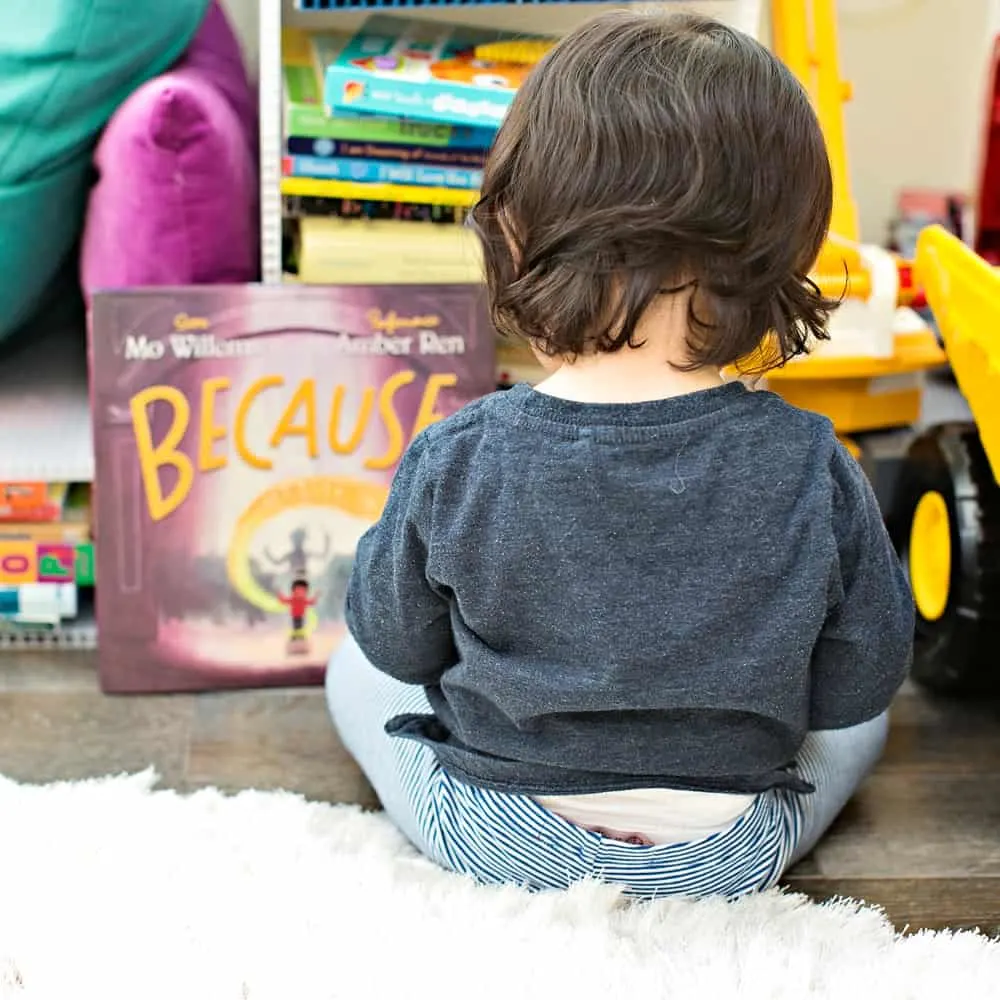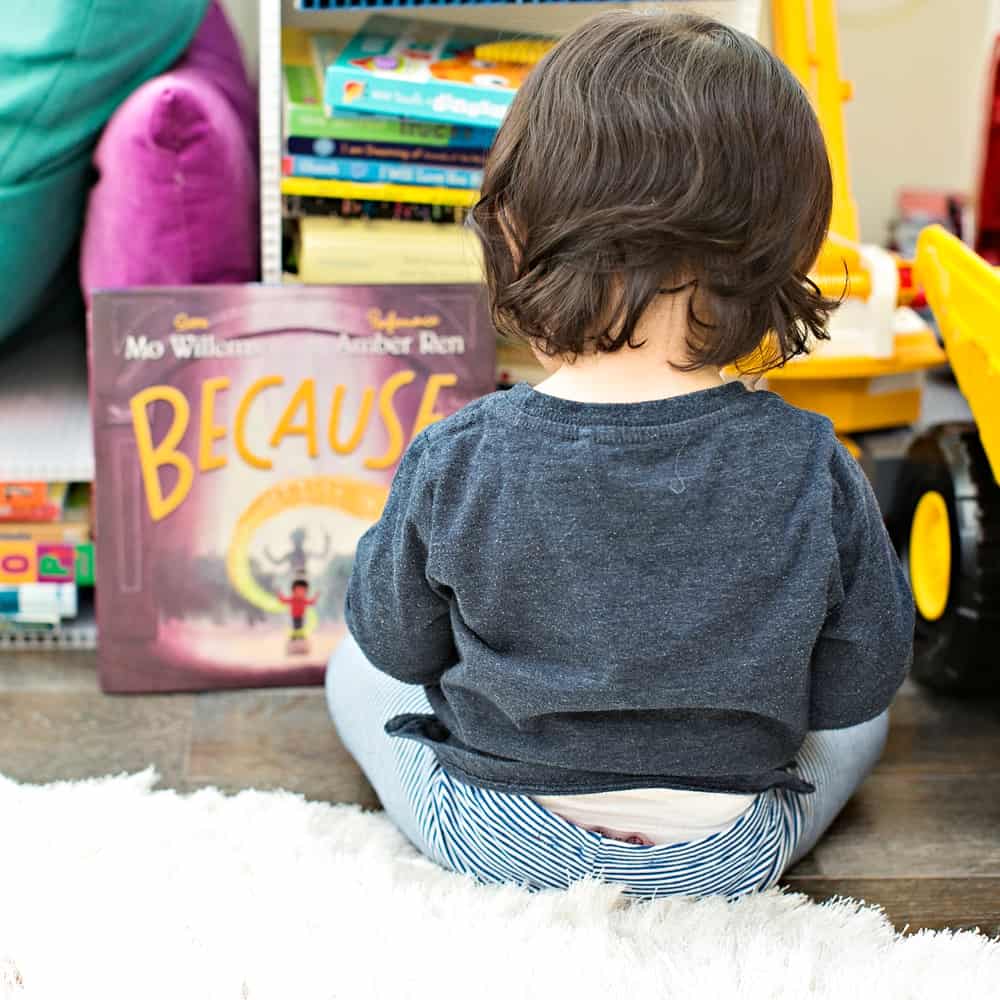 As many of you know, we have three children, a 10-year-old, 8 year old and 1 year old. My daughter was very young when her first brother came along, so she didn't fully understand the change that our family went through. When her youngest brother came along, she was 9 years old and very ready to help. Because of her brother, she is more patient.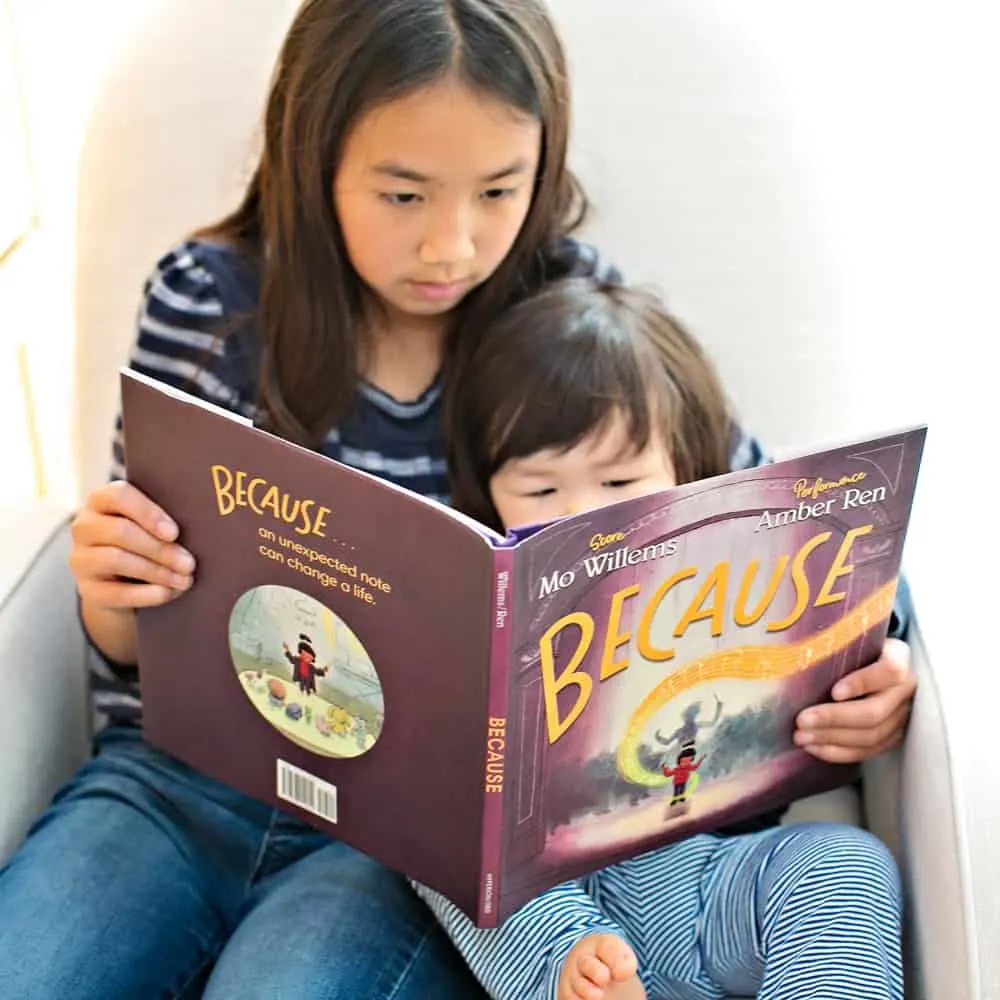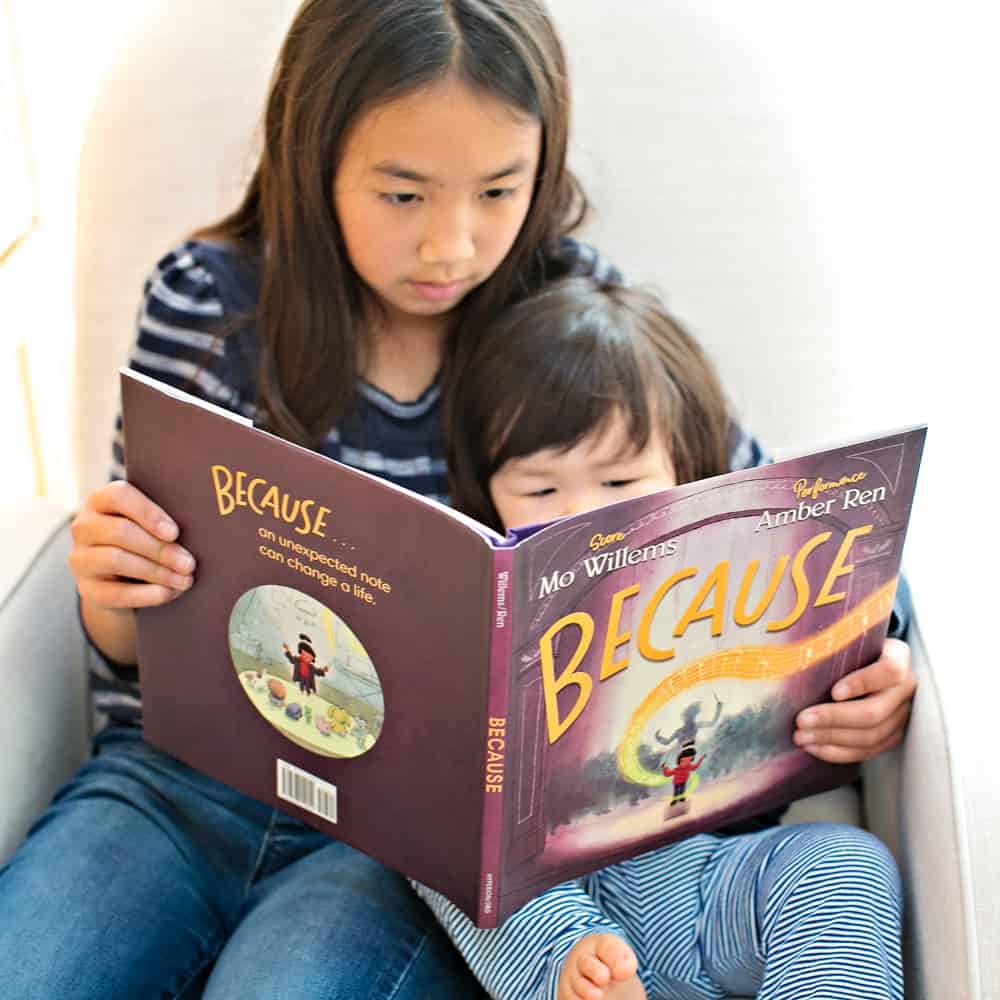 But before she knew she was ready to help, a little backstory. The reality is my daughter didn't really want a second sibling. She was happy with our family of four and has always been resistant to change. The truth of the matter was, I think she believed a new baby would cause too much chaos and a little less love to go around.
However that all changed when baby brother was born.
Because of her baby brother, she has matured more and become my biggest little helper!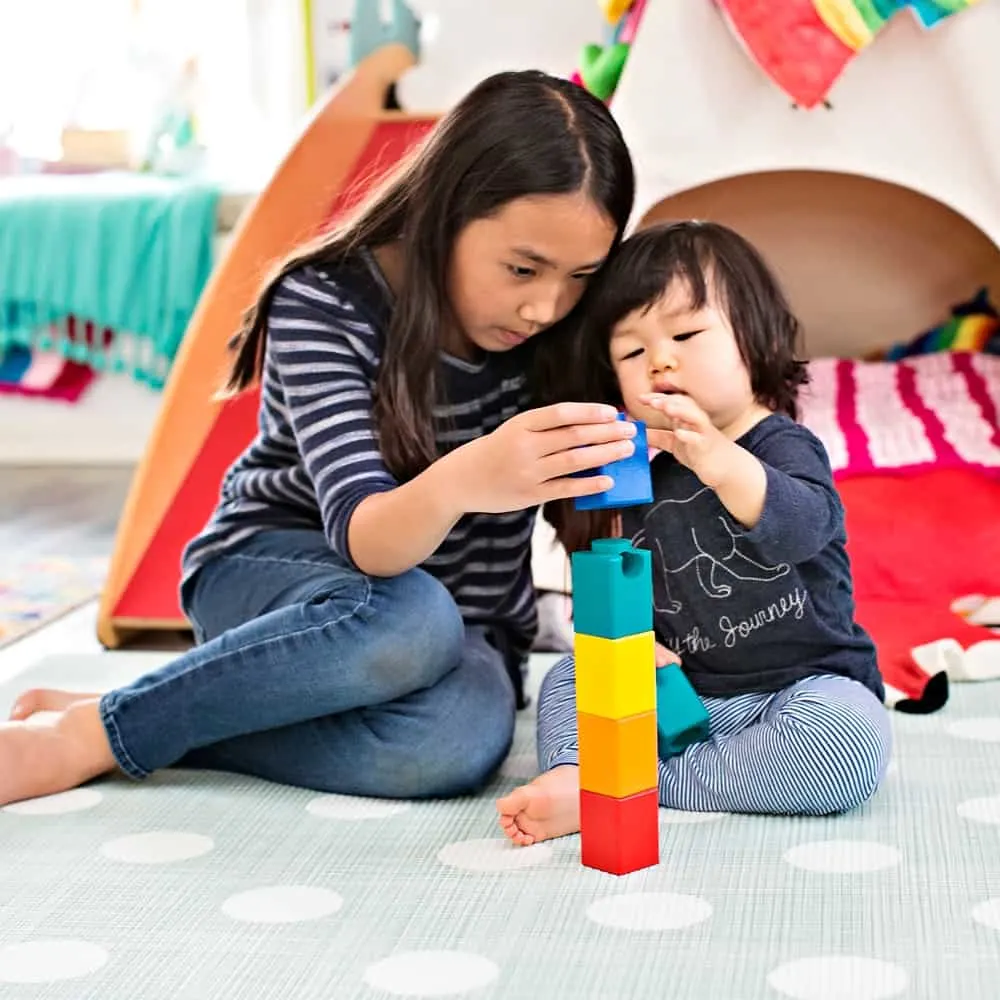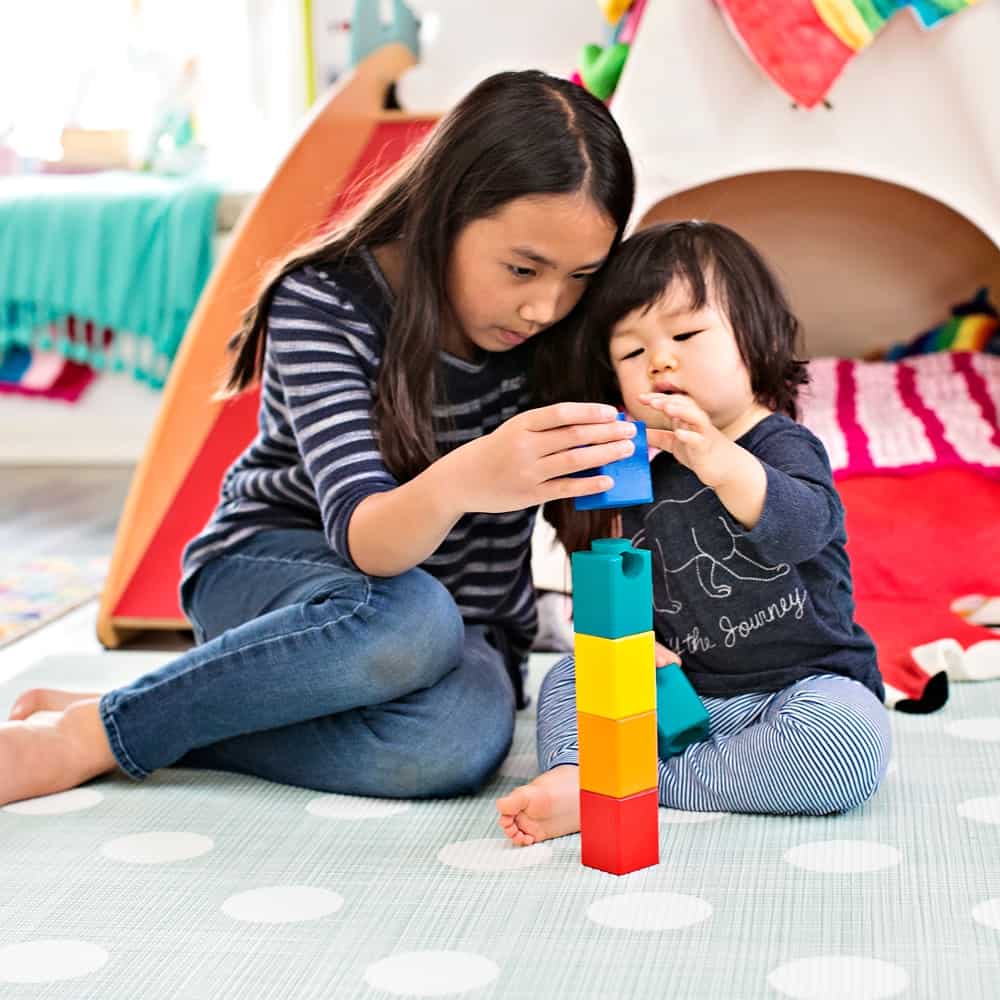 Because of her brother, she has learned to share at a greater capacity and not just toys, but her heart.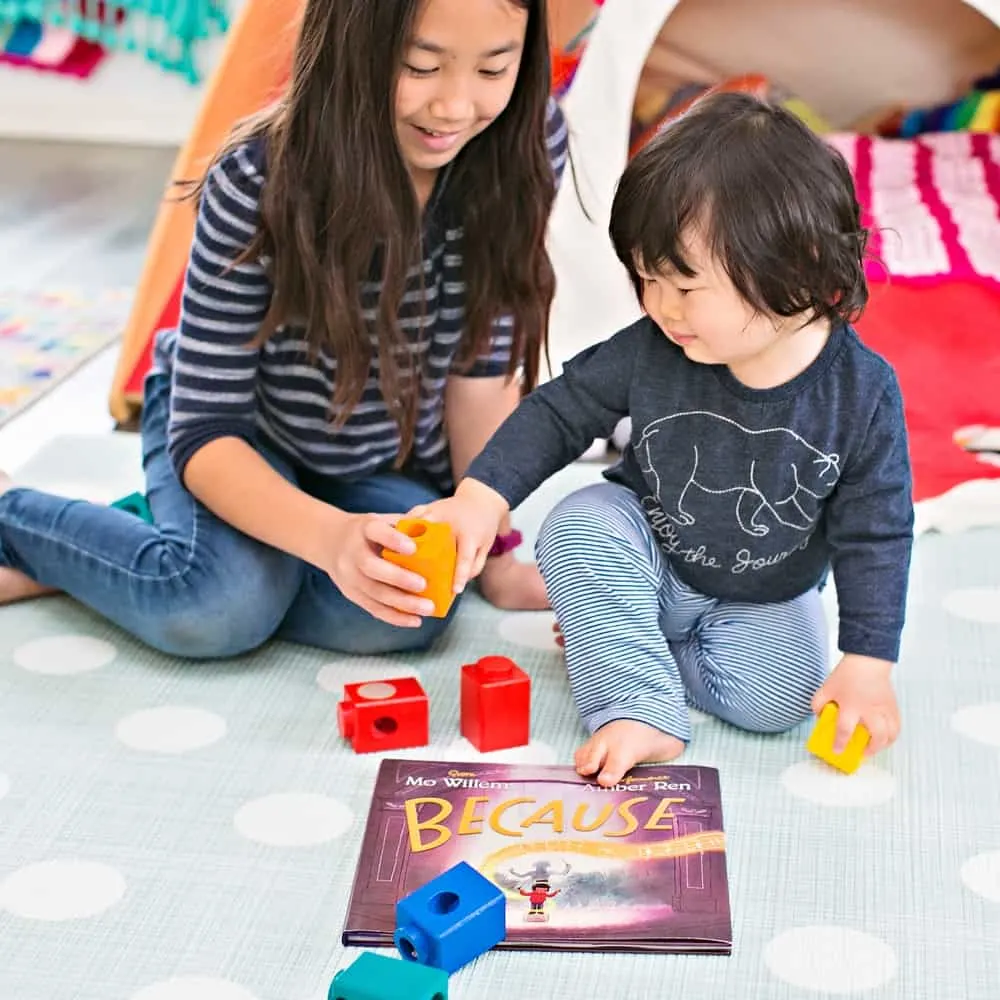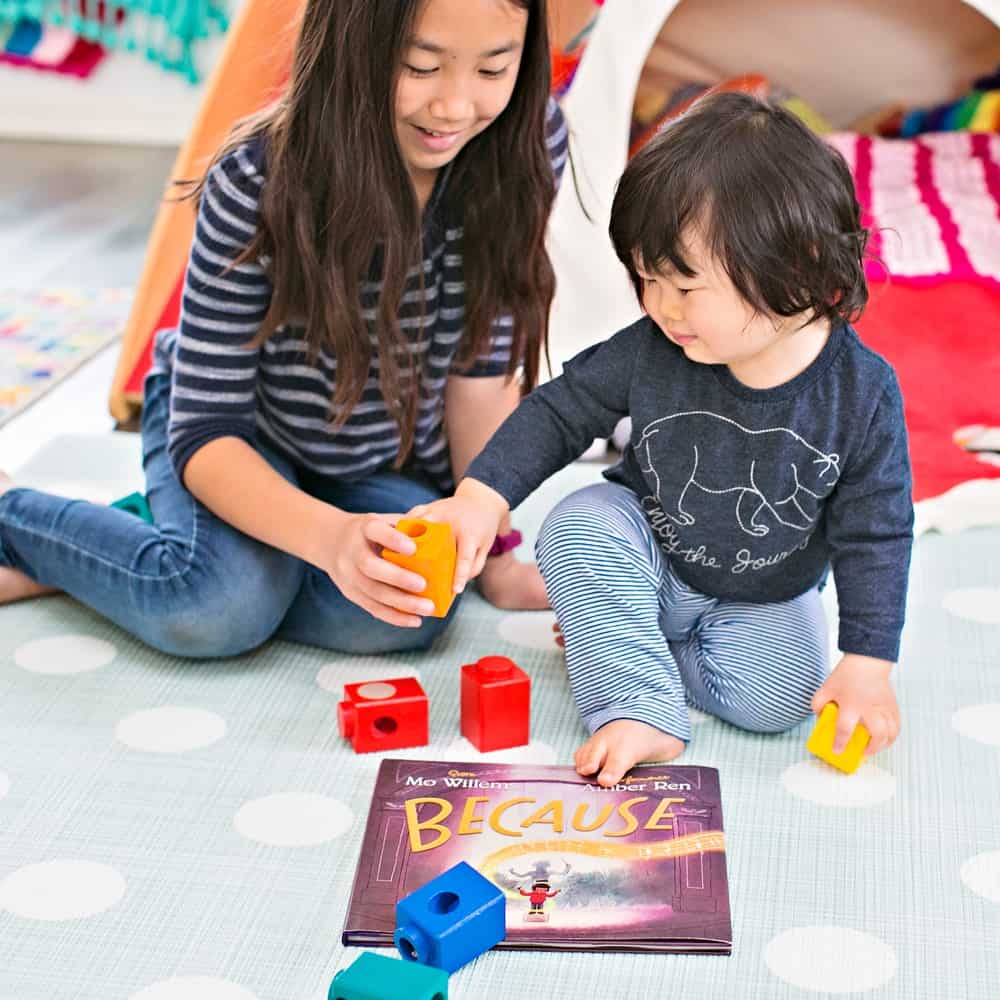 Because of baby, she has learned to be a teacher and leader.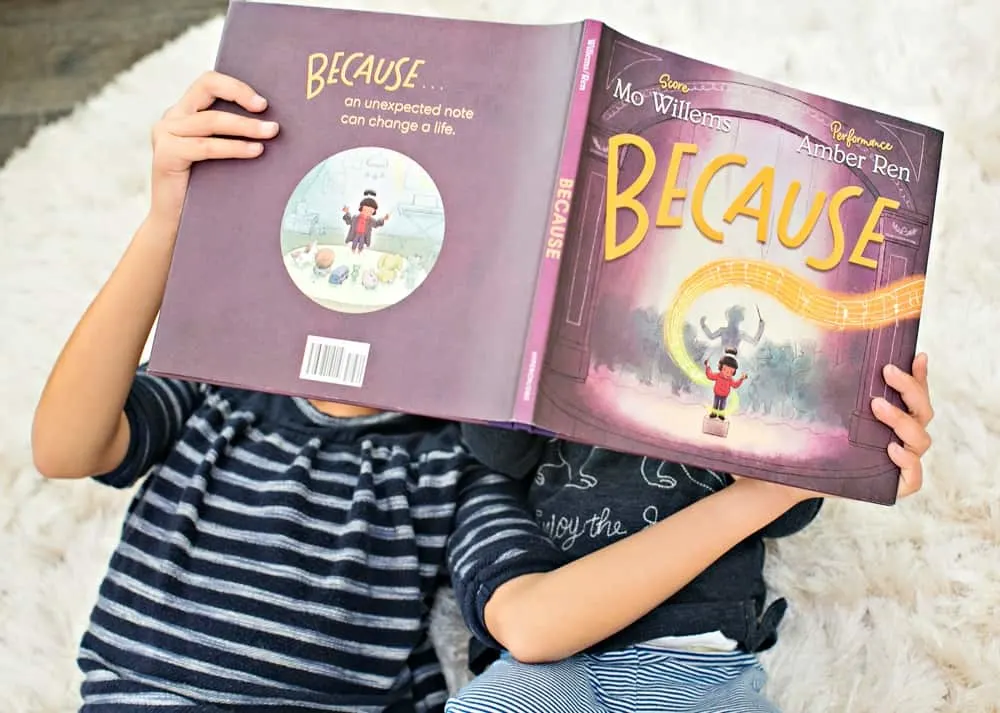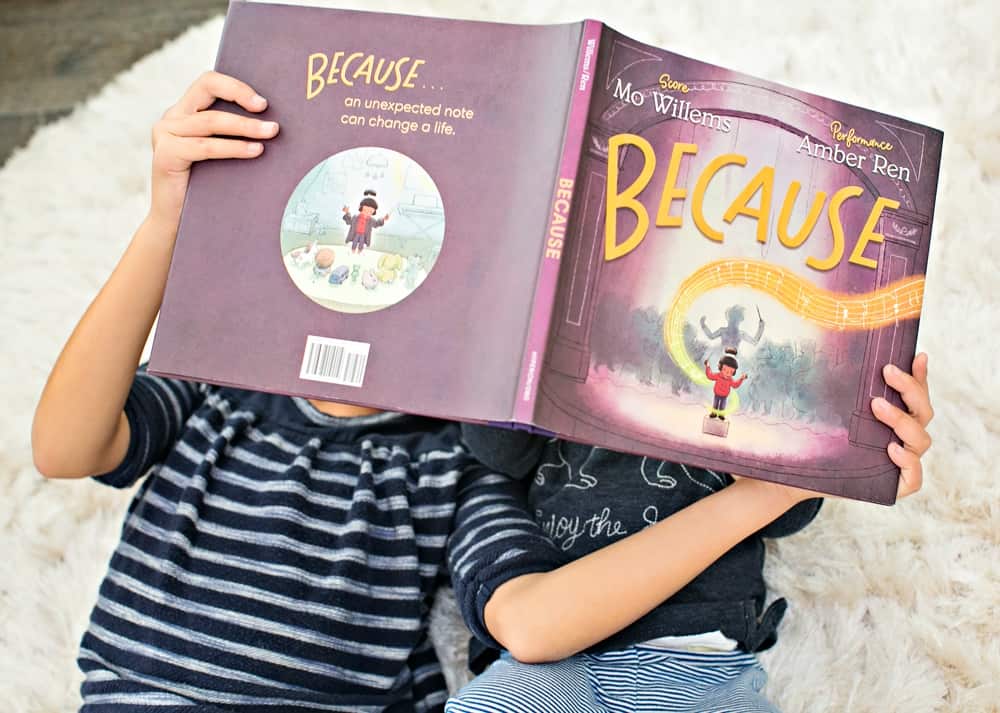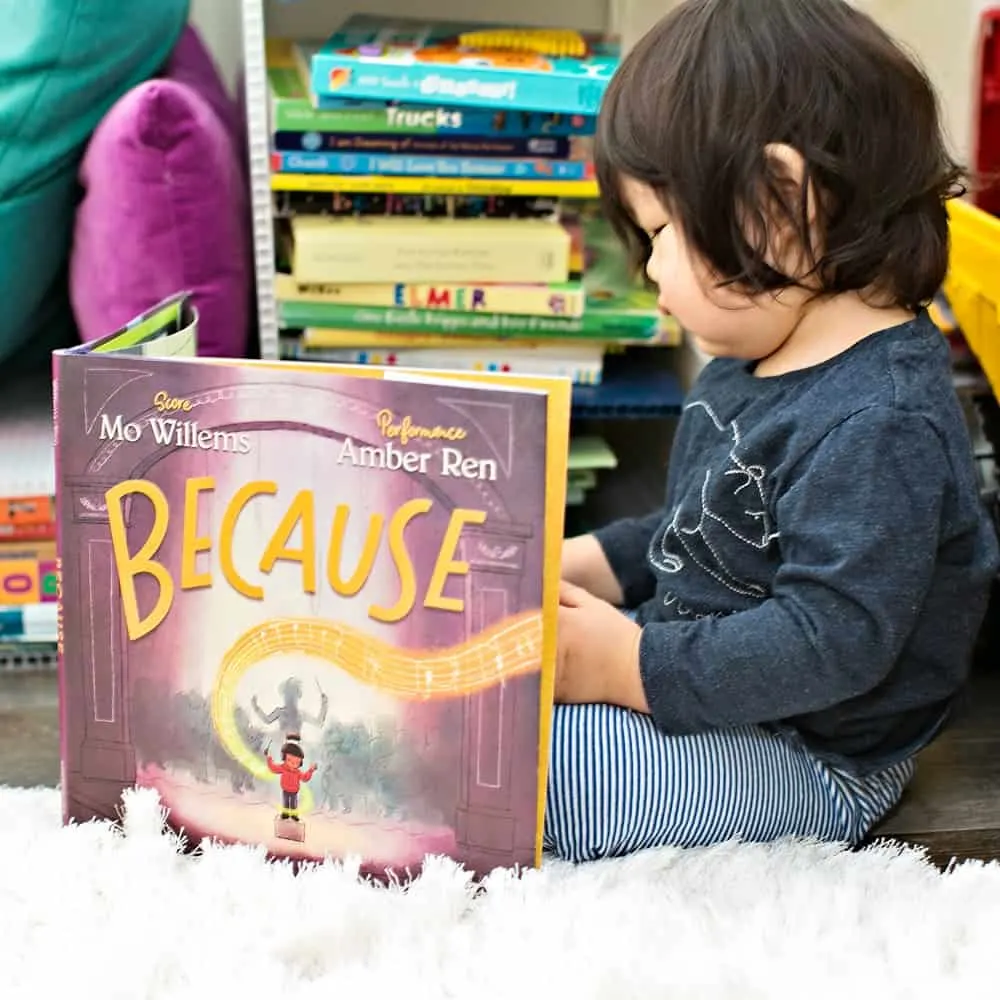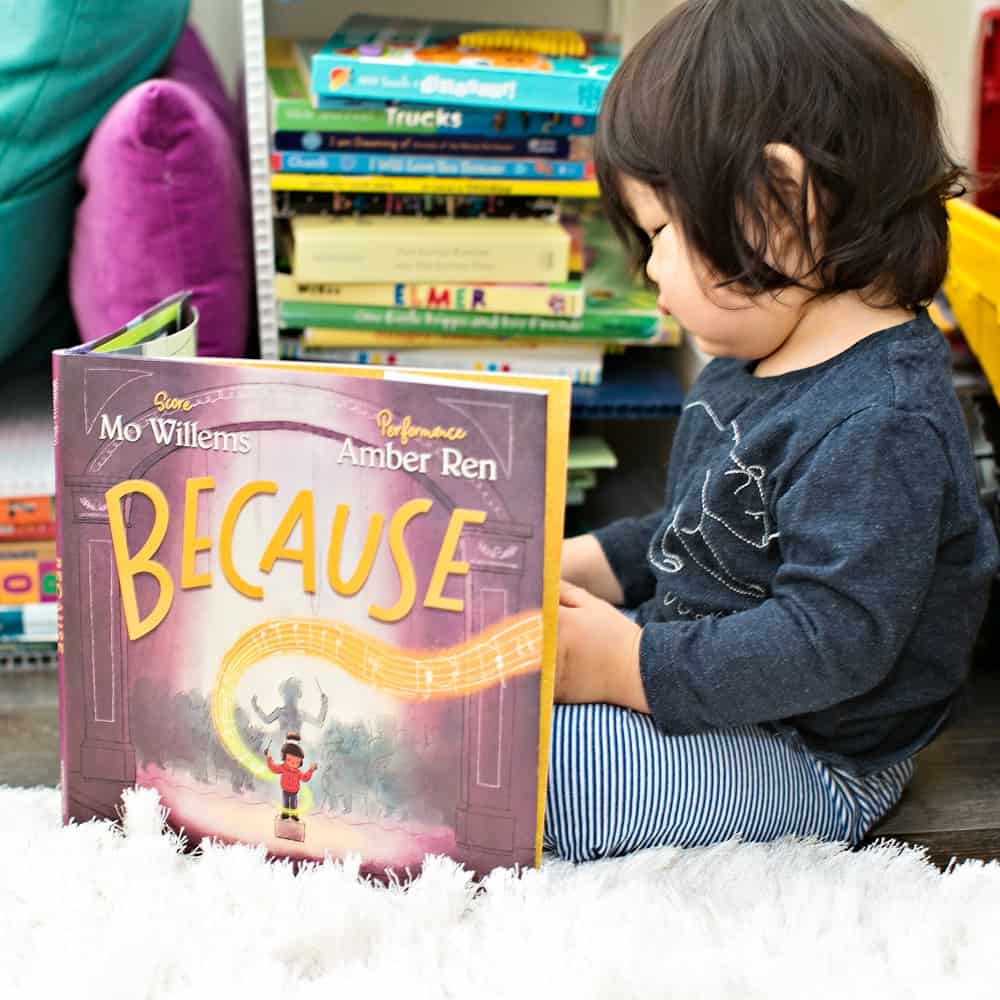 Beyond maturing and becoming a wonderful mother's helper, my 10 year old daughter has learned about unconditional love. Because of her baby brother, she has now realized, your heart has infinite depths for love, compassion and caring.
I highly encourage you to purchase a copy of "Because". It is a beautiful story that causes you to stop and think about how our actions can affect others. "Because" is a story that is a must read for the entire family with important lessons to ponder.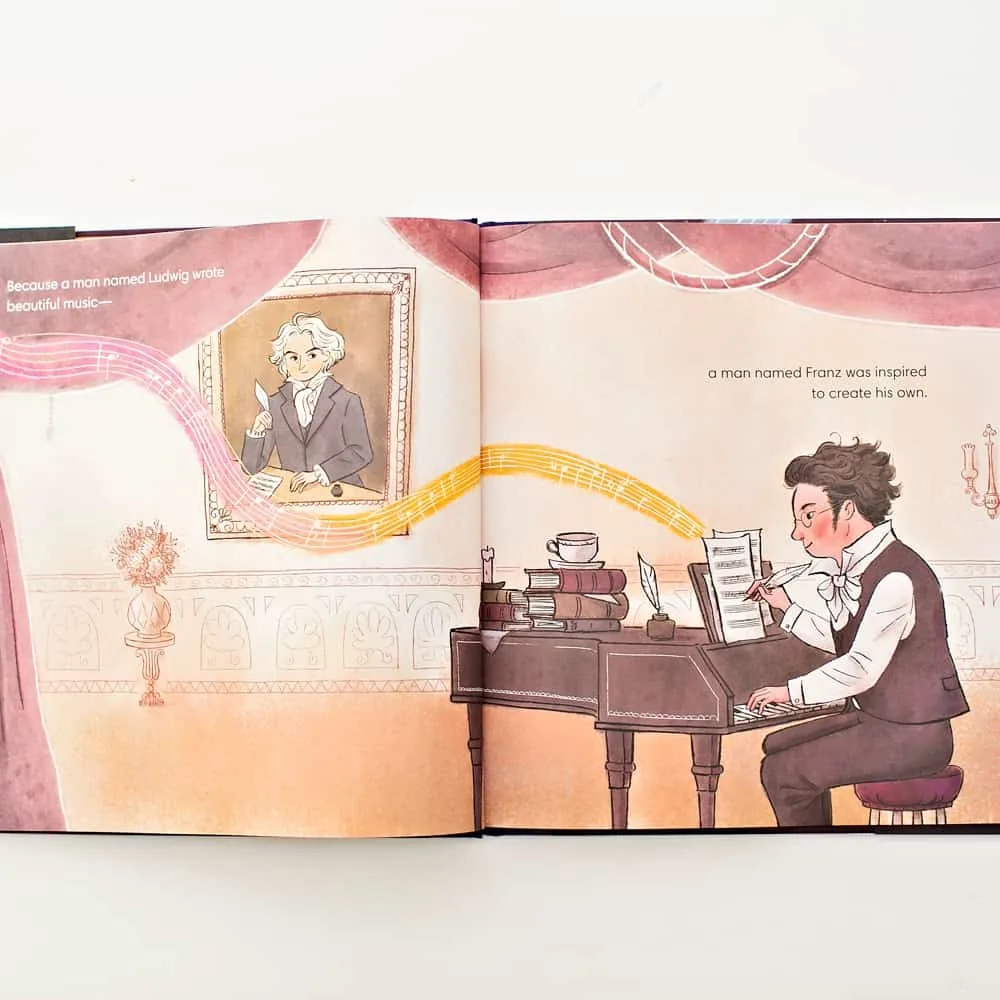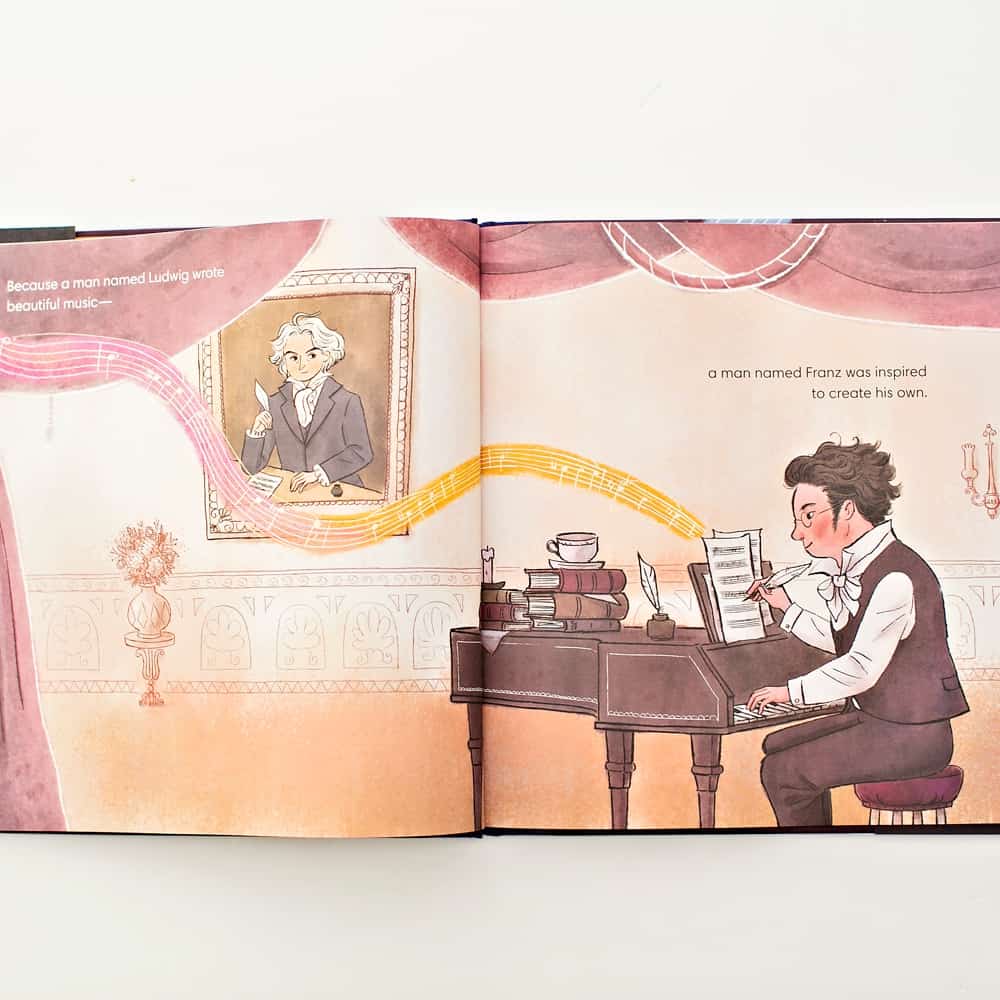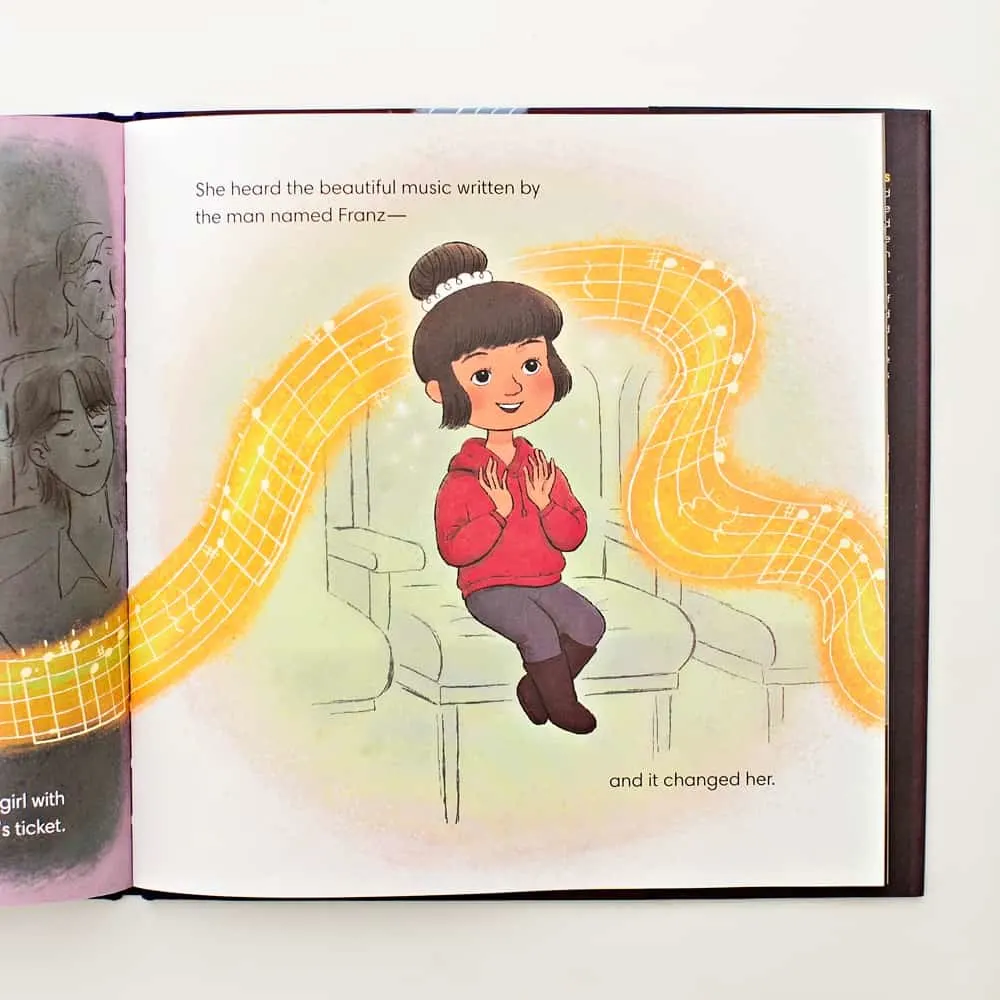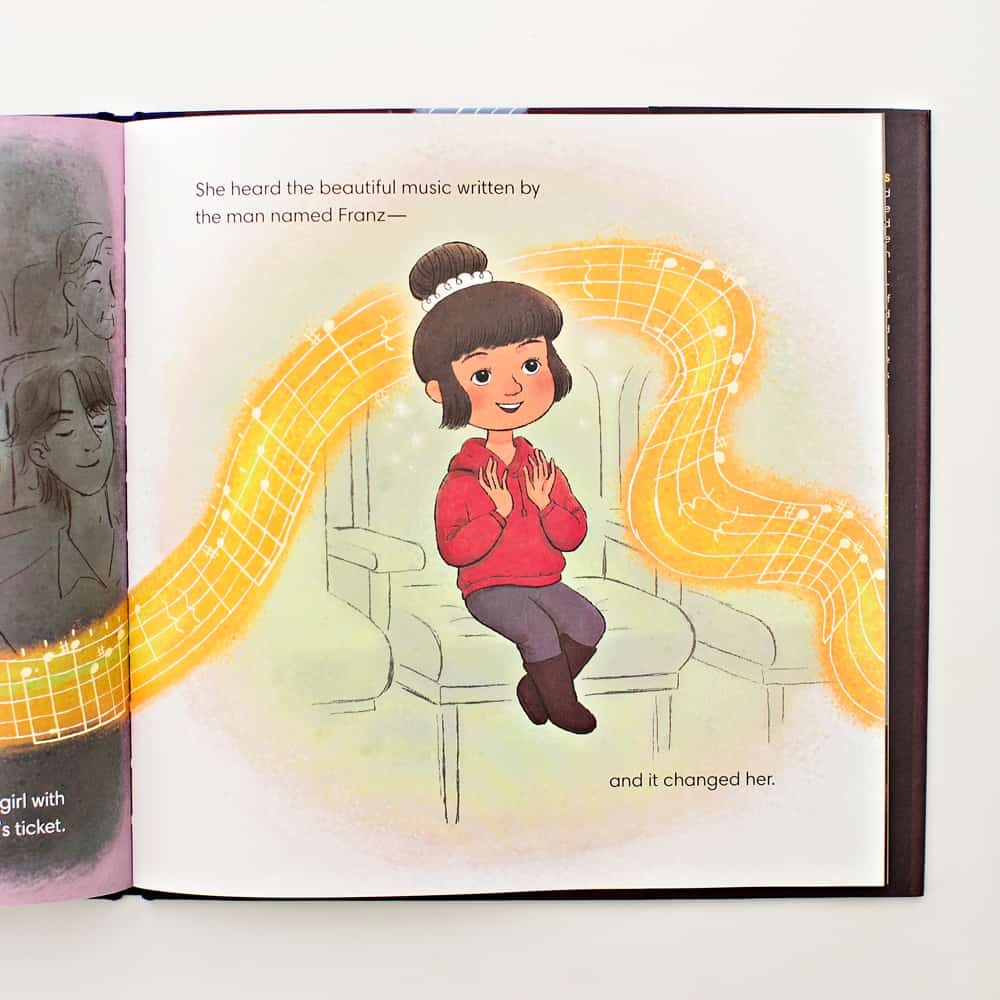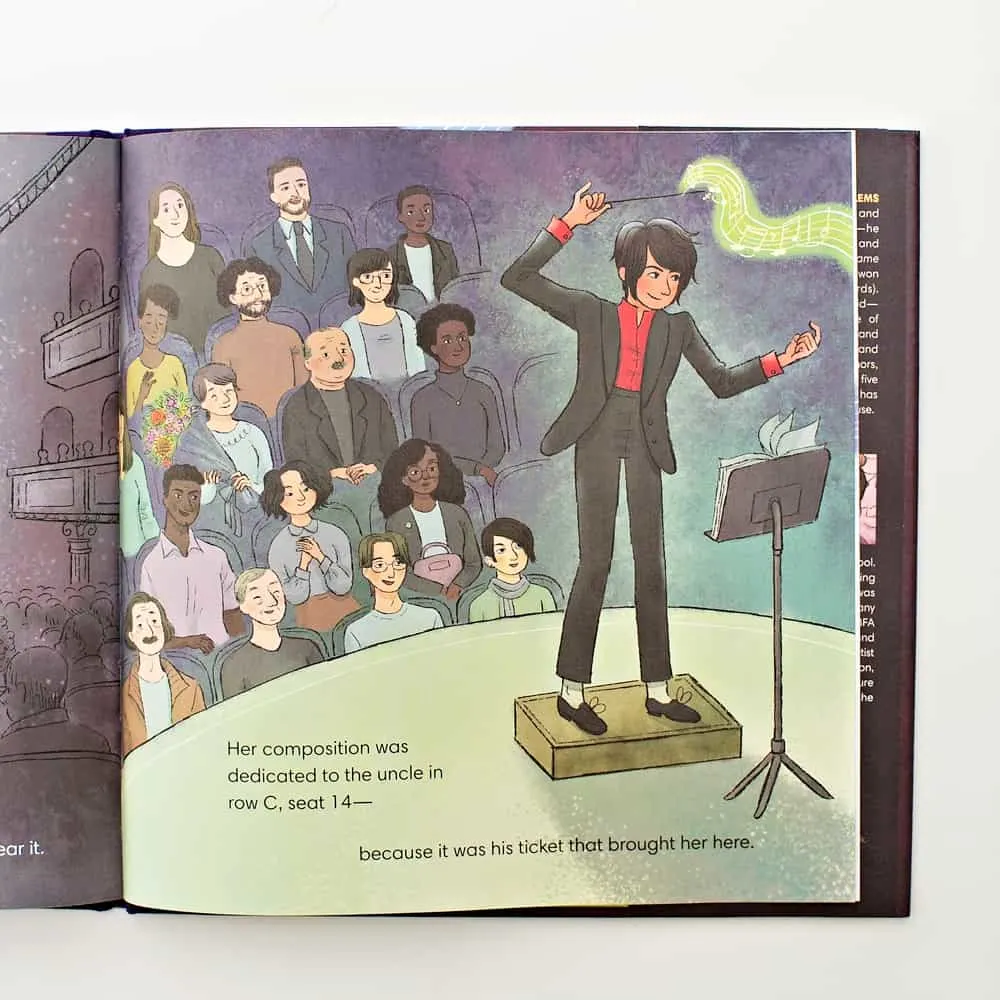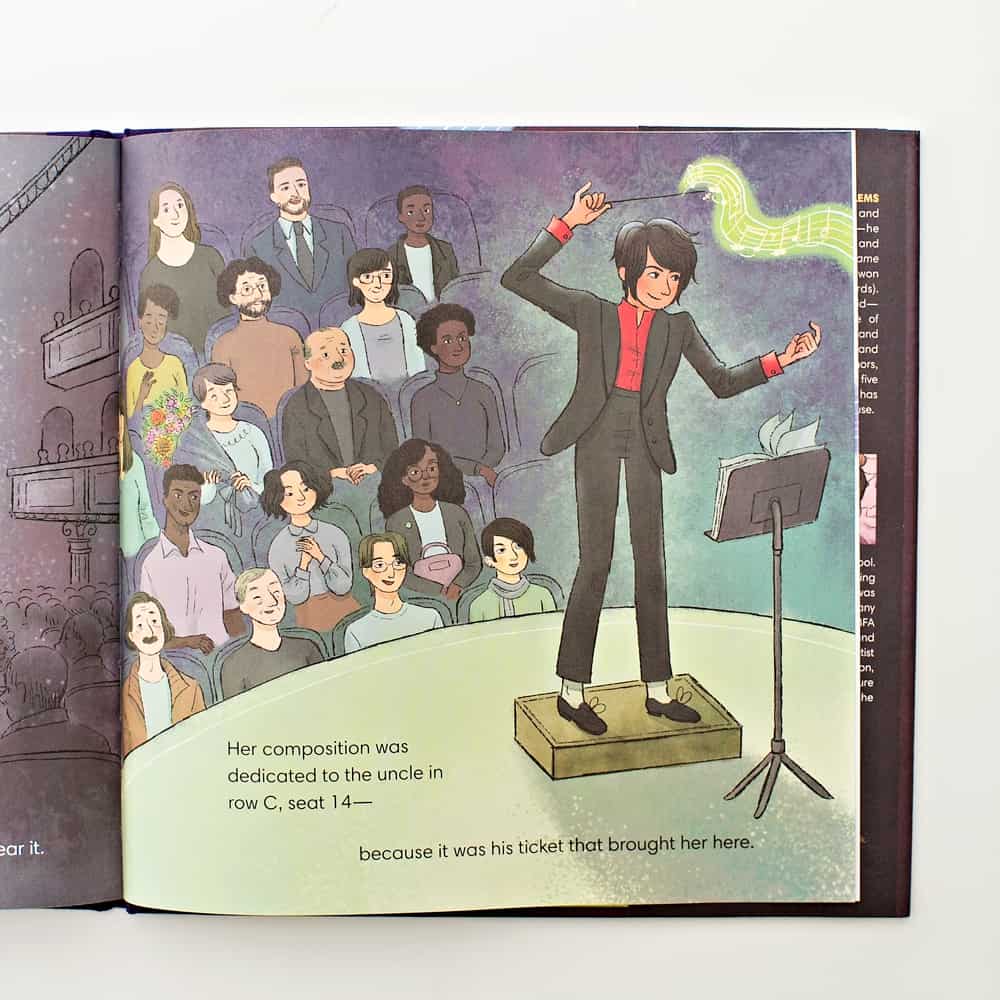 You can find Because by Mo Willems, illustrated by Amber Ren here.
---
Disclosure: Some of the links in the post above are "affiliate links." This means if you click on the link and purchase the item, we will receive a small affiliate commission. Regardless, we give our promise that we only recommend products or services we would use personally and believe will add values to our readers.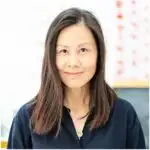 Agnes Hsu is a mom of three and has been inspiring parents and kids to get creative with easy activities and family friendly recipes for over 10 years. She shares her love for creative play and kids food to her 2MM+ followers online. Agnes' commitment to playful learning and kindness has not only raised funds for charity but also earned features in prestigious nationwide publications.