I'm a huge fan of the talented and creative Mari Richards from the blog Small For Big, full of playful and modern design ideas and DIY's for kids. Mari also happens to be a toy designer and has recently launched Smallful, a site full of beautifully illustrated printables.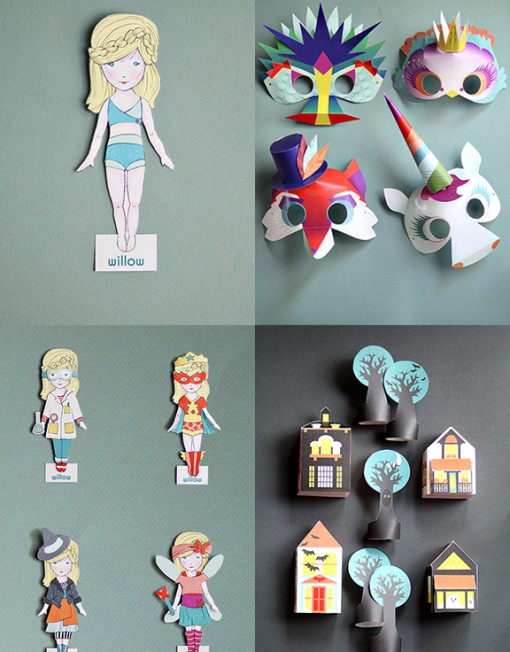 The printables center around play and celebrations and have Mari's signature fresh and modern style with bright colors and charming touches to anything from paper houses, dolls and magical masks.
The great part about printables is that once you purchase them, you can play with them right away! I downloaded the Smallful Bundle which includes everything on the site for just $20. My children and I have so far made the houses and masks on recent play dates. They were a huge hit with the kids and instant fun. I love how I can just print these creative toys for last minute play at home.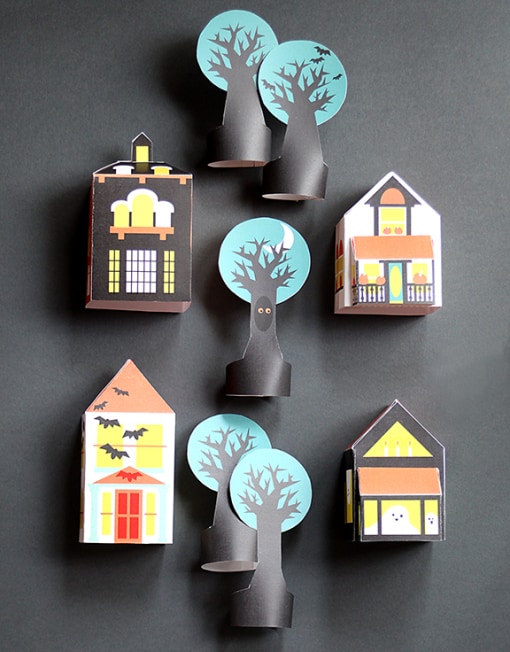 I recently had the chance to talk to Mari to get a bit of insight on Smallful and what's in store next.
1) You're so creative! Where did you learn about illustration and design?
It's funny, my undergraduate and graduate degrees are both in Fine Art – though I learned very little about illustration and design at either school, at least not directly. But I have to give credit to my first job out of college – at a sign shop! – for letting me learn all the design software on the job. Then I serendipitously found a job as a toy designer and I'd say it was trial by fire. I worked with that company off and on for about twelve years. I learned so much in the process: about the childrens' market, about design, illustration, how products are produced, and about myself. But I think at the heart of it all: my brain processes everything visually, so that's the best way for me to communicate. Plus, I love tinkering with things and finding new ways to be creative.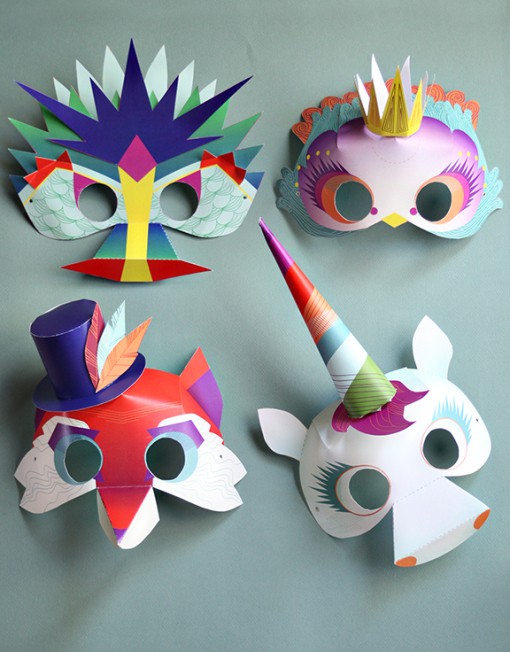 2) Where do you draw your creative inspiration? Your designs are so whimsical and playful with a modern touch to them that just stand out.
Thank you! I suppose the obvious answer is Pinterest as well as other bloggers, and books. I find tons of inspiration from illustrators – and I'll actually pull those inspirations into three-dimensional work as well as into illustration. Sometimes I'm inspired by fabrics or the world around me – I'll see a face in the trees and turn it into something. In the last couple of years, I'm finding more and more love in classic 60's and 70's children's books and design. The trick, I'm learning, is to find a way to be inspired, to remain true to whatever your own style is, and to still be relevant!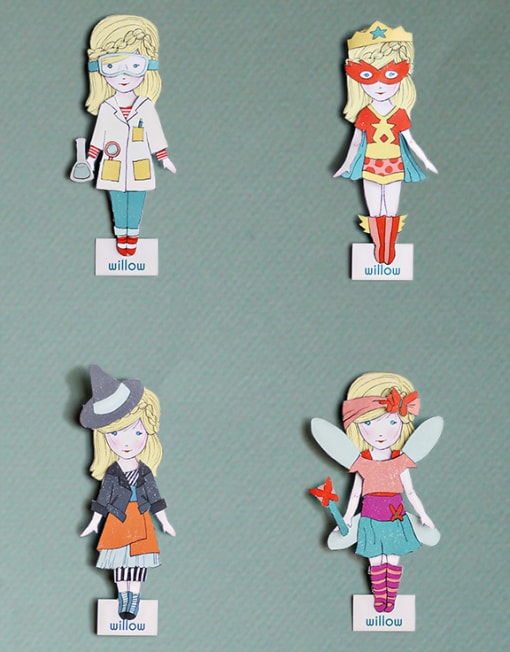 3) Your projects are centered around children. What do you love about designing for kids? Do you have any tips for parents to inspire creativity in children?
I have a sneaky suspicion that the reason I design well for kids is that I'm just a big kid myself. I find pleasure in really simple things – the feel of clay beneath my fingers, the spider webs on the branches, a colorful composition, a good story. For me, it's all about discovery (and escapism) – and I find when my daughter and I discover things together, that can turn into a creative moment. The other thing – and this one's hard for me – is to stop trying to control the outcome. That's true in my own creative work (serendipity helps make the best things!), but it's most important when my daughter is creating something. Kids enjoy their creative mojo most when they get to direct their own creativity – without grown-ups mucking it up.
4) What's in store for Smallful? We can't wait to see more!
Me too! I have so many ideas, and I'm worried I won't get them all ready in time for the holidays! Right now I'm planning an advent calendar or two, a couple of Thanksgiving decorations,more Willow the Paper Doll sets, Some small stocking stuffer paper toys, Christmas ornaments, and a couple of other things if I find the time. I'm hoping to get some calendars done for the new year too. And next year? Oh, there's so much in my head just waiting. If you sign up for the Small Set Newsletter, you'll get a heads up as soon as products arrive (and some secret freebies too)
Thanks for stopping by Mari and congrats on the launch! My kids and I had tons of fun with the printables and I was seriously impressed with the quality of the designs and details.
Take a look at Smallful for their fun collection of playful printables.