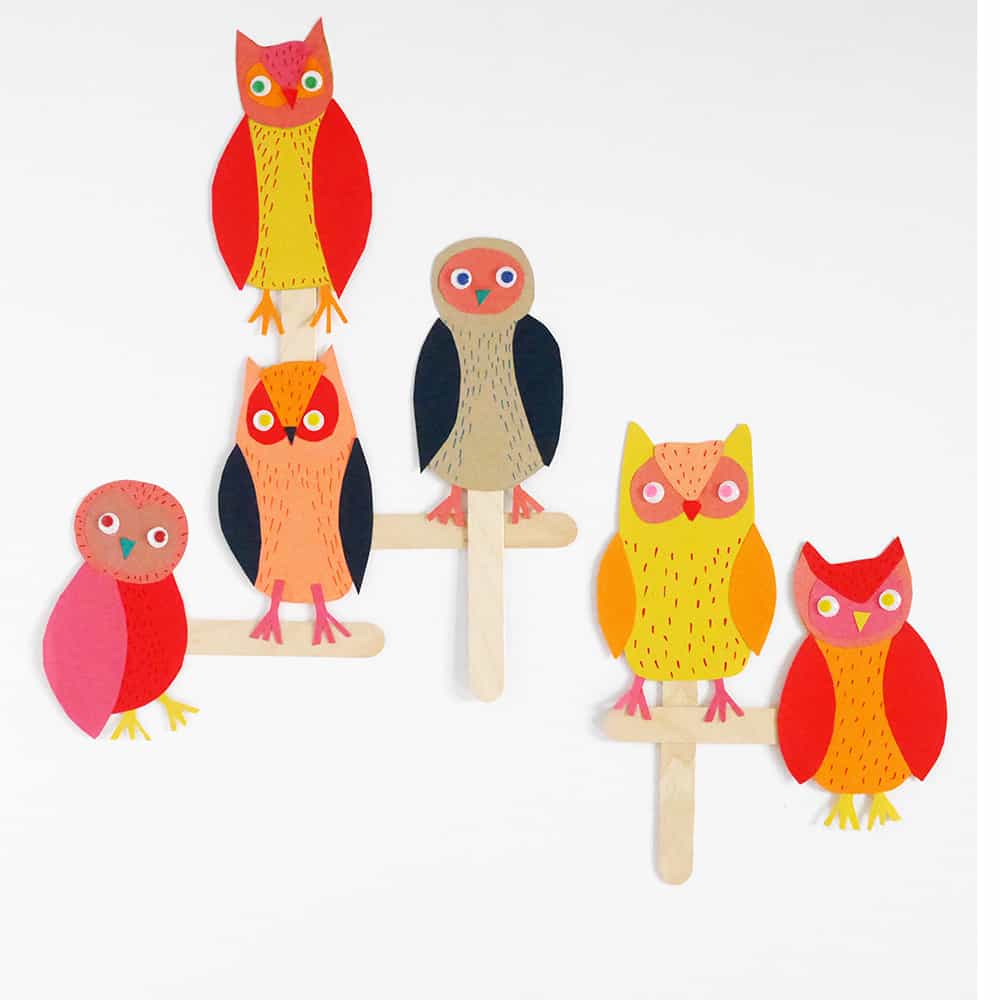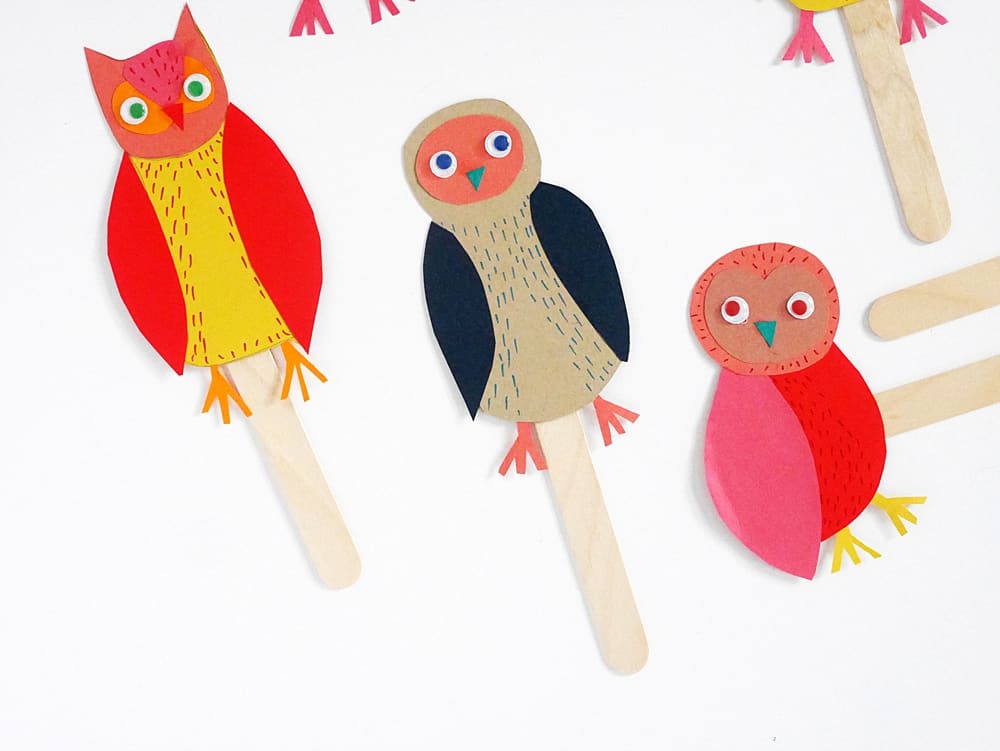 Follow us on Instagram for more fun ideas for kids!
Fall is right around the corner and what a hoot it would be too celebrate with some cute Paper Owl Stick Puppets! These adorable owls make adorable pretend play friends to keep your kids cozy and playing during the cooler months of fall.
Make an entire parade of owl family or friends. Or one for each family member! These also make owl-dorable fall decorations (string them up as a fall garland) for the kids to help make.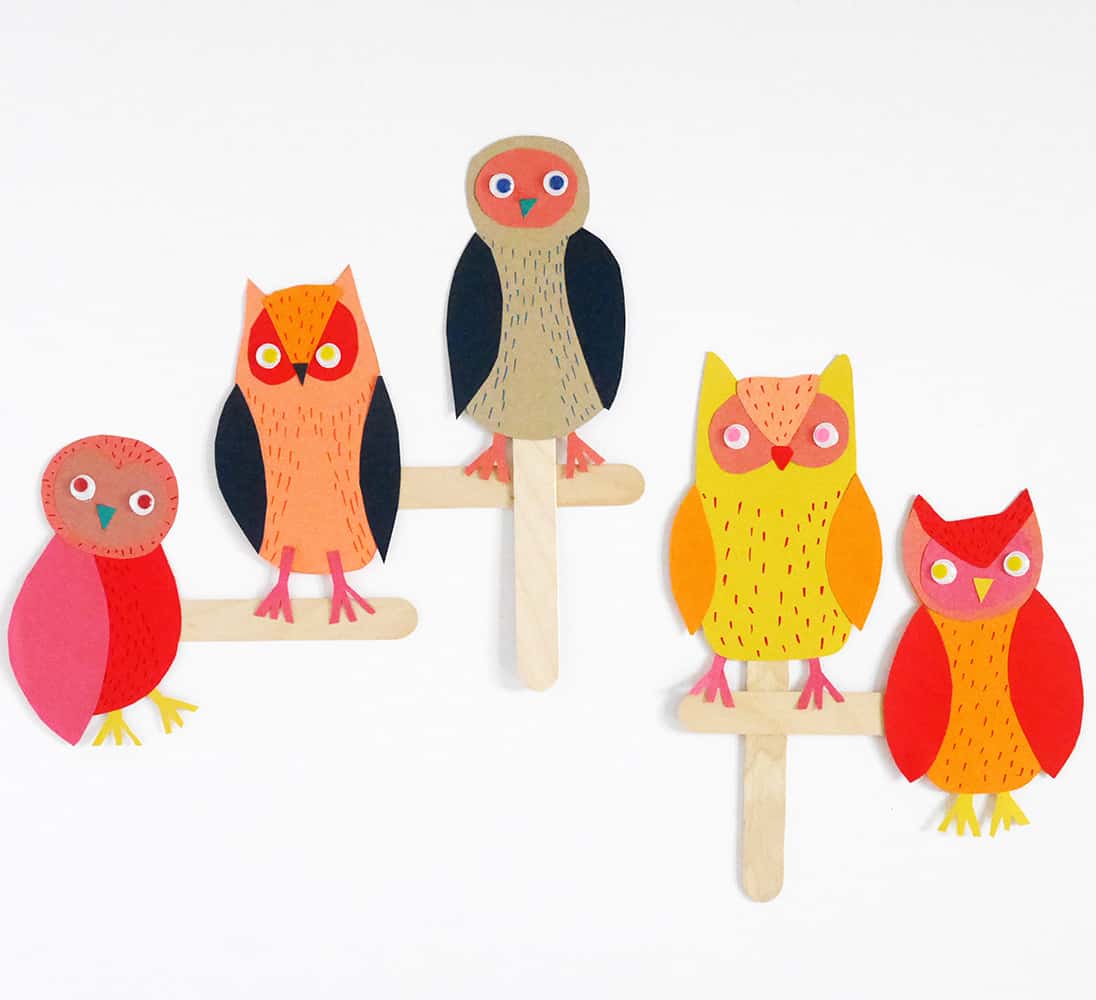 PAPER OWL STICK PUPPETS – MATERIALS: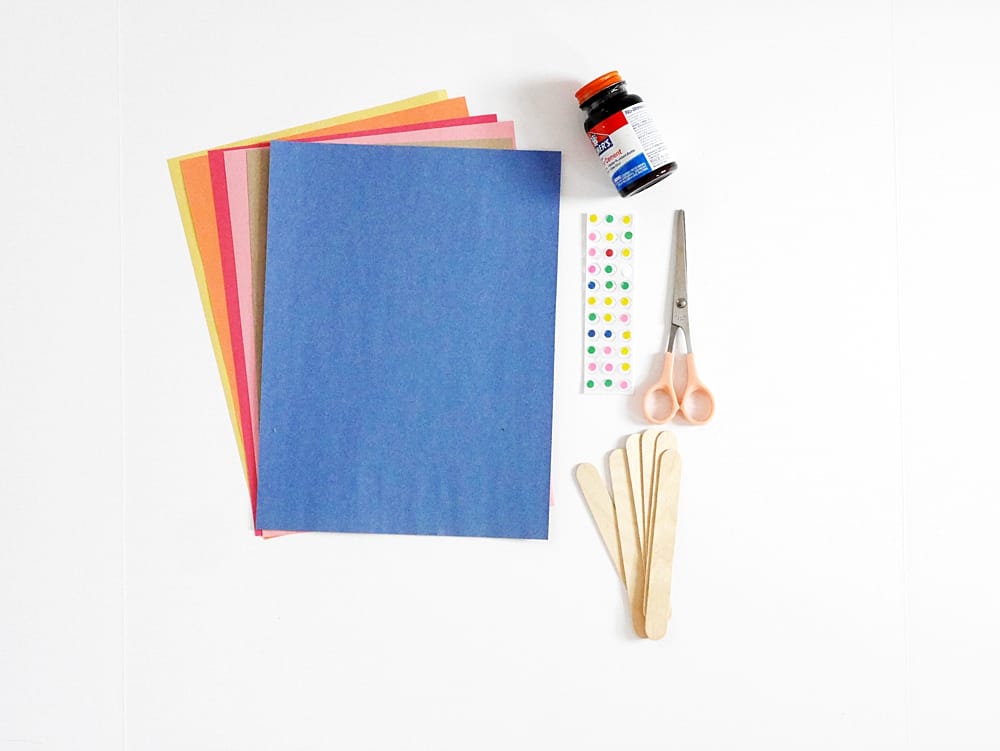 INSTRUCTIONS:
1. First, choose 3 or 4 colored construction paper sheets.
Pick 1 color and draw an owl shape. For the head, draw a small oval with pointy ears (kind of like a cat head) and another bigger oval for the body.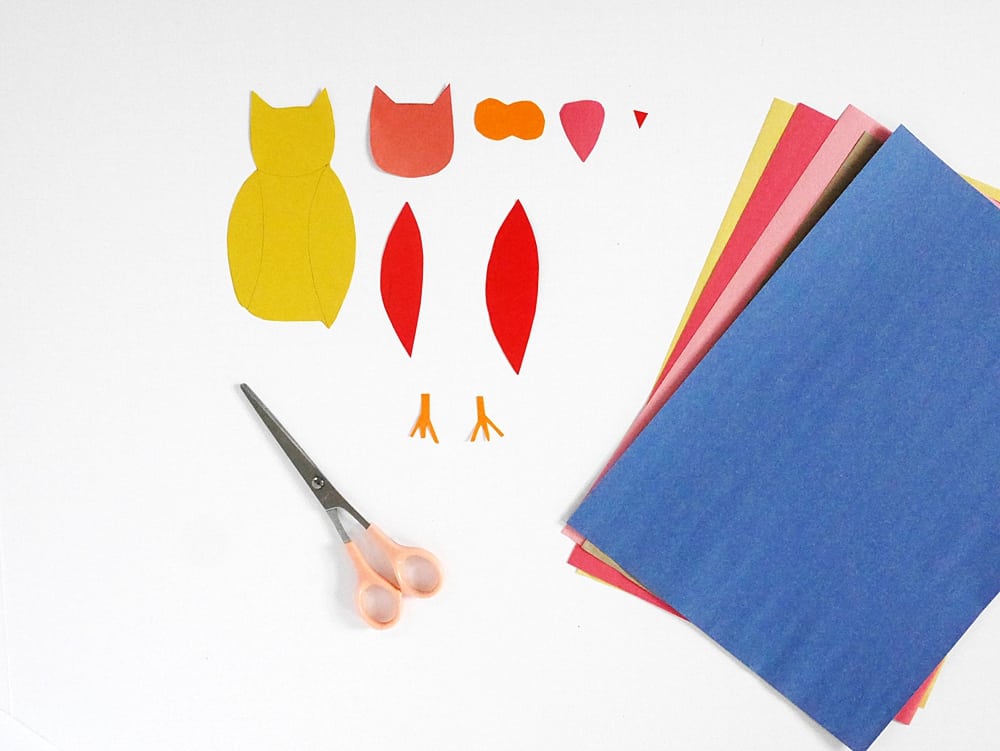 2. Next, cut all your elements.
For the face: take a sheet of paper and redraw the face and cut, set aside.
On another sheet of paper draw and cut an 8 shape; on another sheet of paper draw a triangle; and finally a small triangle out of another colored paper sheet for the nose. Then cut all the parts (see photo above for reference).
Play with colors to create your own variations or look at the photos for inspiration.
For the wings, cut two "leaf" shapes out of one paper sheet.
For the feet, pick one paper color and draw a branch shape, cut then repeat.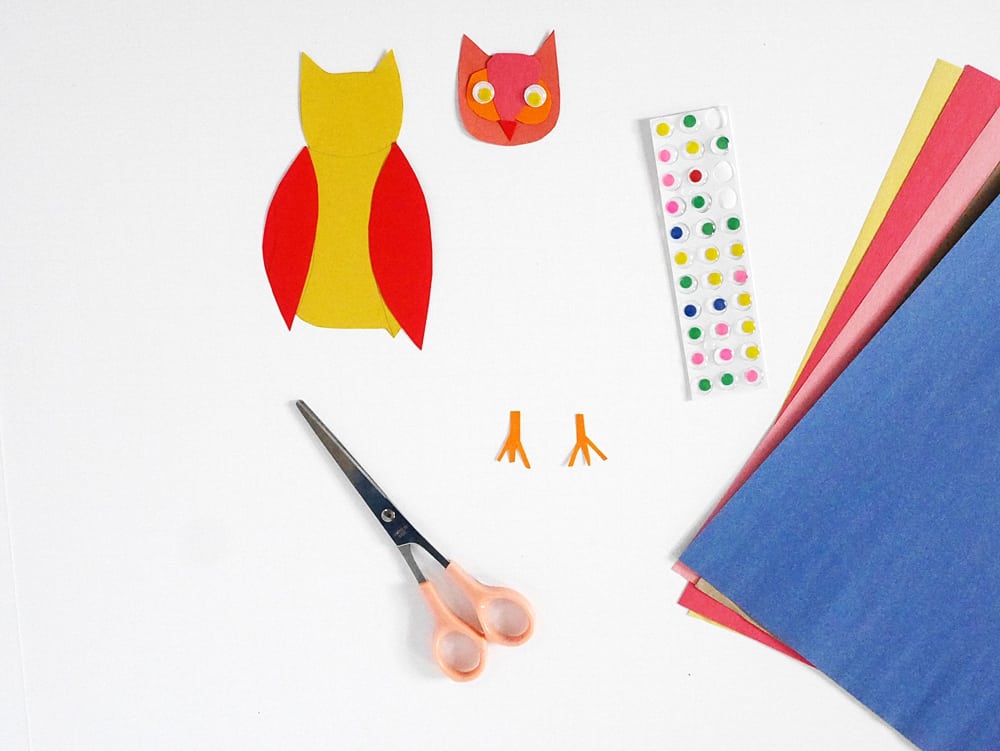 3. Time to glue all the paper cuts together! Add the googly eyes.
4. Turn your owl and glue your wooden stick to the back.
Embellish your owl with marker details (optional). You are done!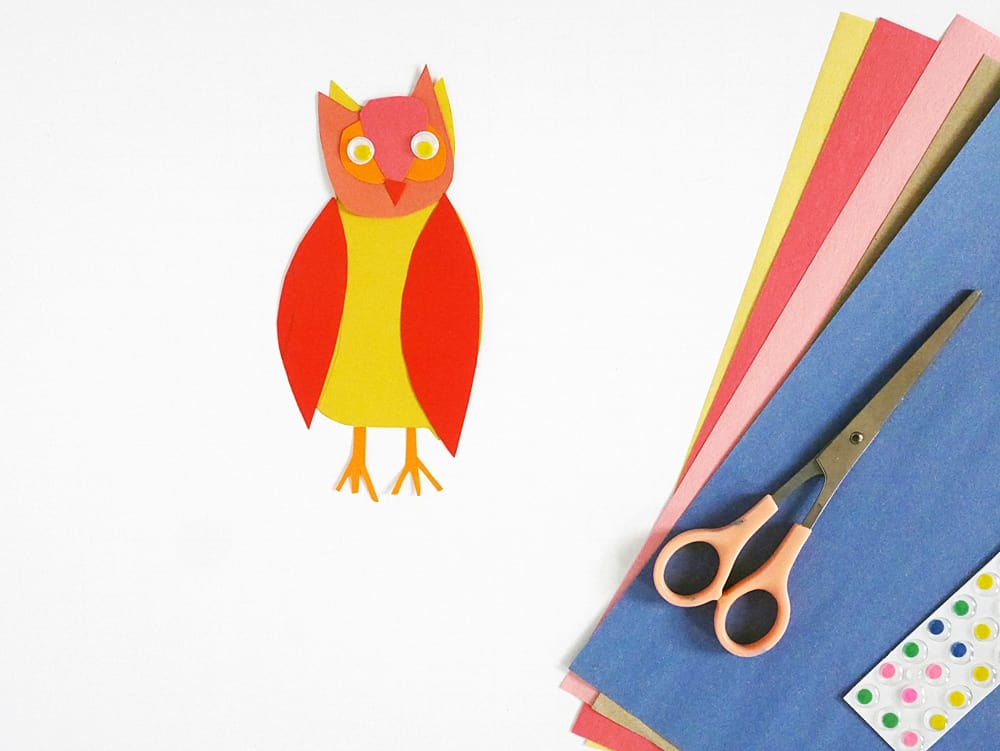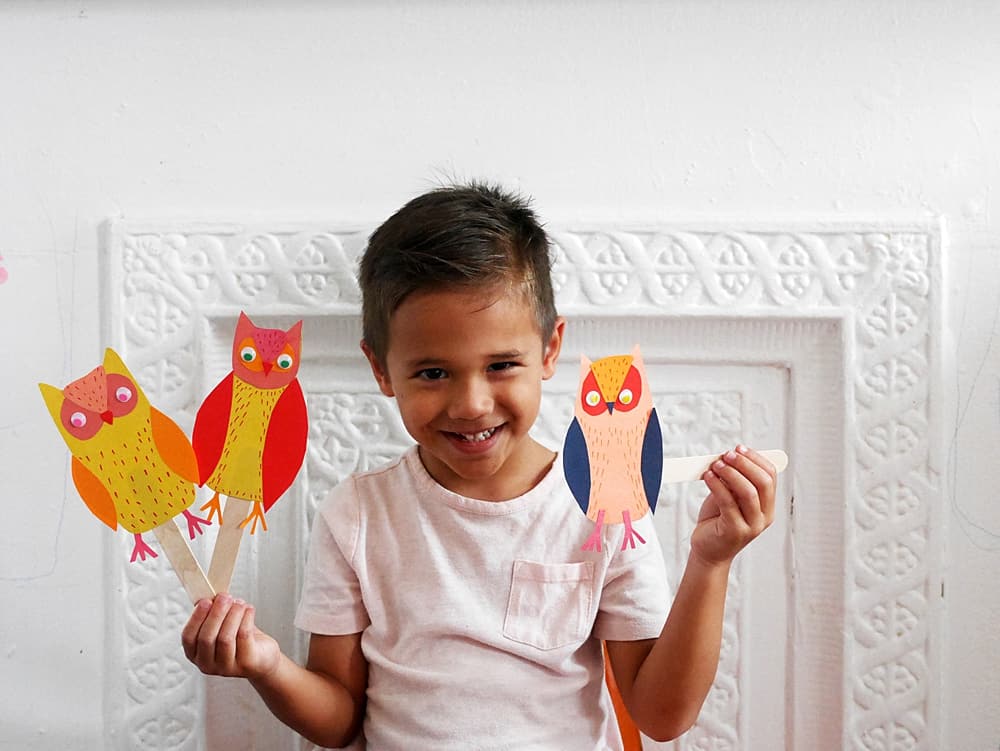 Aren't these the cutest owls you've ever seen?
Check out lots more fun fall crafts for kids.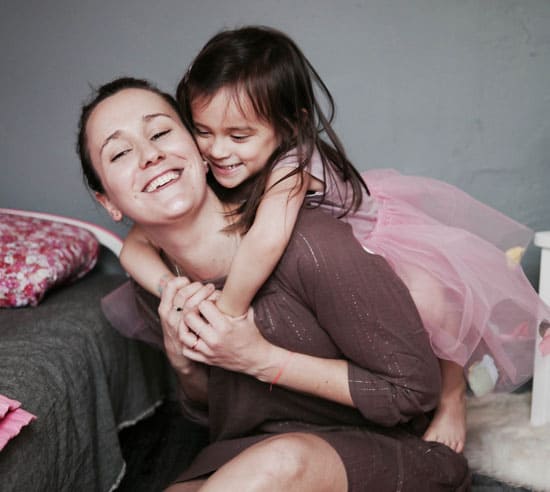 Marie-Laure, is an Architect first, a mom of two, but also a Do It Yourself kind of girl. She LOVES CRAFTING. Her blog La Maison de Loulou is a piece of her with simple and fun crafts, ideas, projects, and activities to do with your kids at anytime. Her children Louise and Roman are her inspiration and all the DIY's are made for them to have fun. Toys, games, costumes..she loves exploring the kids world with her own twist.
___________________________________________________________________________________________________________
Disclosure: Some of the links in the post above are "affiliate links." This means if you click on the link and purchase the item, we will receive a small affiliate commission. Regardless, we give our promise that we only recommend products or services we would use personally and believe will add values to our readers.