Welcome to a new series featuring our favorite colors. Today's color is mint!
I've always loved this cool minty green color for its subtle vintage charm. It also makes me feel rejuvenated and spirited…perfect for this time of year when there's so much hustle and bustle prepping for the holidays. Here are 6 mint-inspired ideas to help you and your kids discover the coolness of all things minty!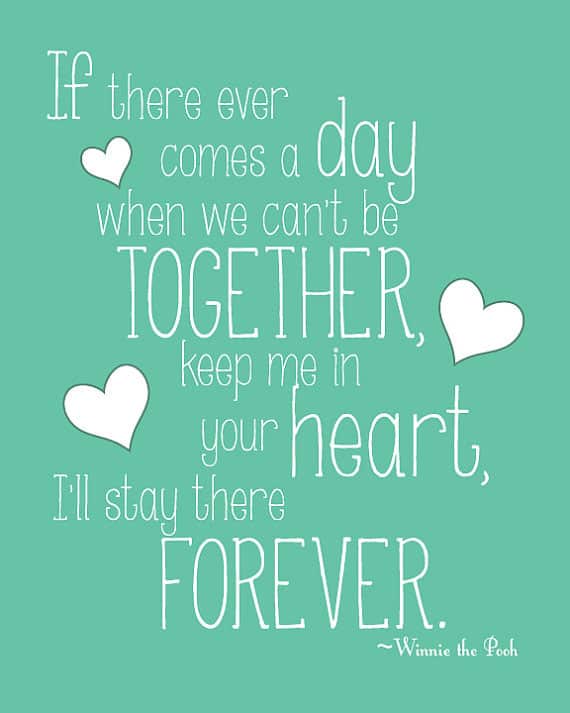 Winnie the Pooh Quote $15. A truly endearing quote from the always-loved Pooh bear fills any kids' spaces with a sense of unconditional devotion and love.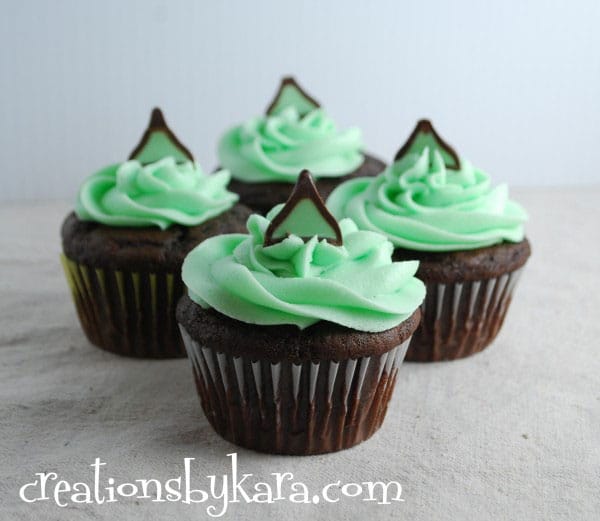 Mint Chocolate Cupcakes (Creations by Kara) One of the most iconic duos – mint and chocolate – in a cupcake! So fun to make with kids and even more fun for everyone to devour.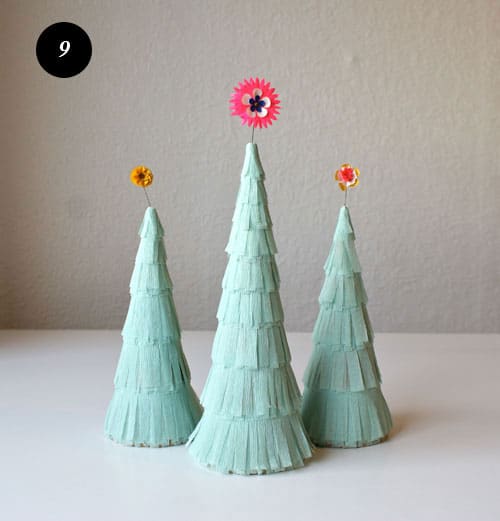 Mint Flapper Trees (via The House That Lars Built) This super easy craft project in mint definitely helps usher in the holiday season without being over-the-top. Kids will love seeing their little creations displayed through the end of the season.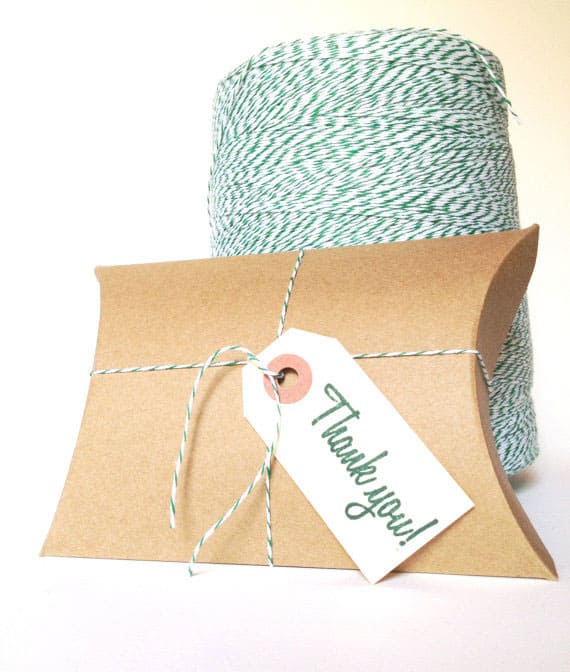 Mint Twine Wrapped Pillow Favor Boxes $10. "Brown paper packages tied up with string, these are a few of my favorite things…" Fill these pillow boxes with anything and they can be the perfect party favor, stocking stuffer, or an all-year-round-anytime gift.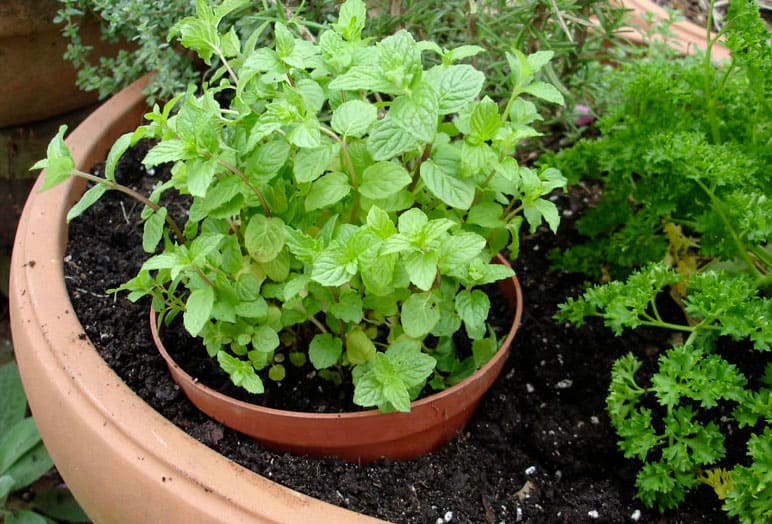 Grow a Mint Plant (via Bonnie Plants) There's nothing quite like having a mint plant in the home to inspire feelings of renewal and joy. Here are simple instructions for all the little green thumbs in your house to plant and care for their own mint plants.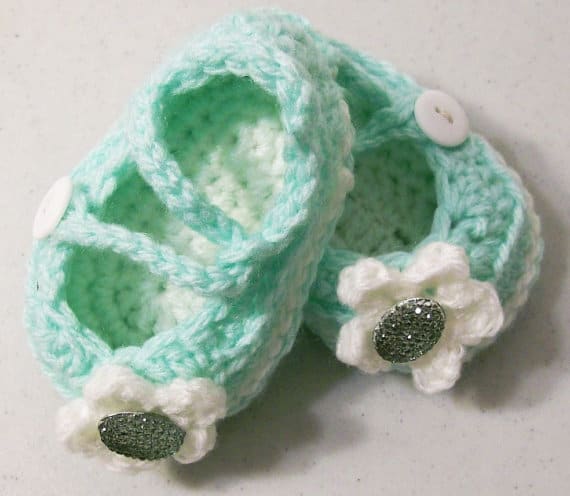 Mint Baby Jane Booties $18 Sassy, stylish and functional, these handmade booties add just the perfect pop of color to any newborn baby girl's wardrobe.
For more color inspired ideas, see My Favorite Color Is Persimmon.