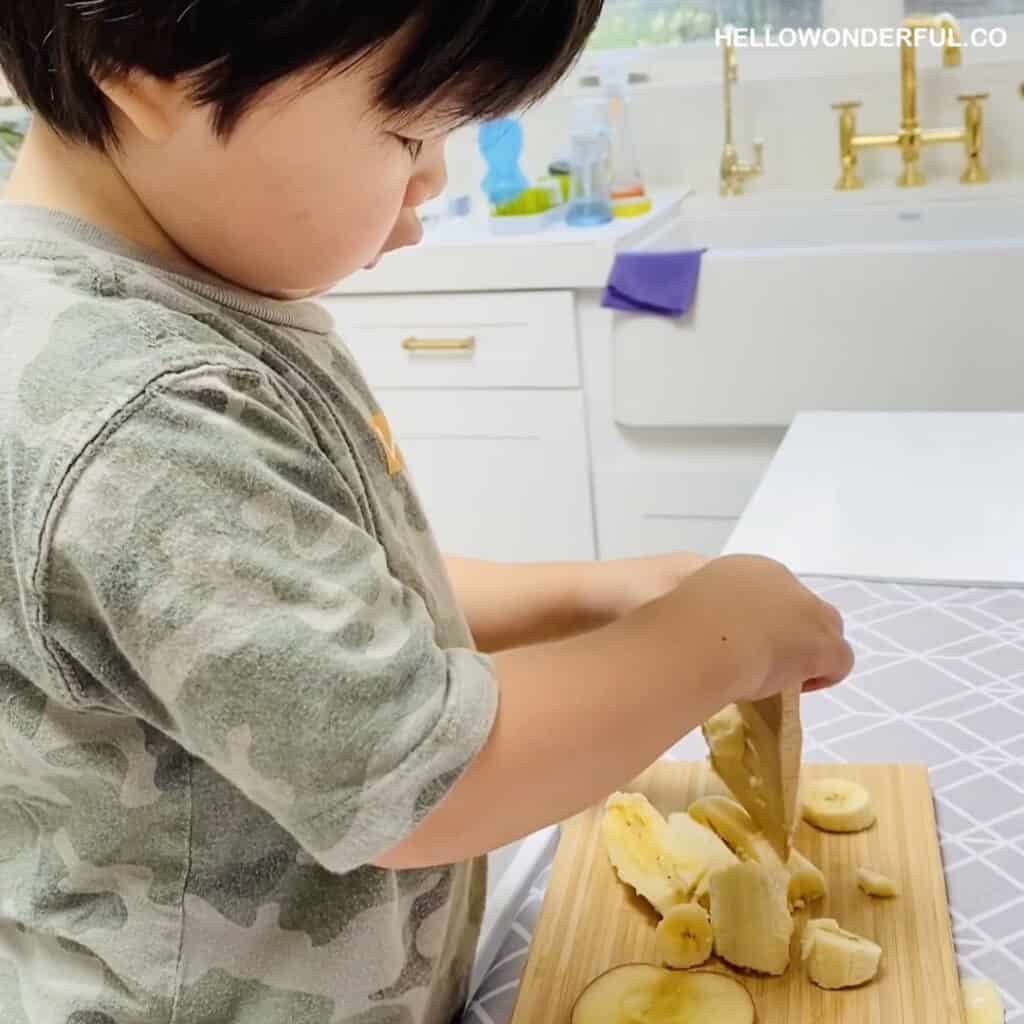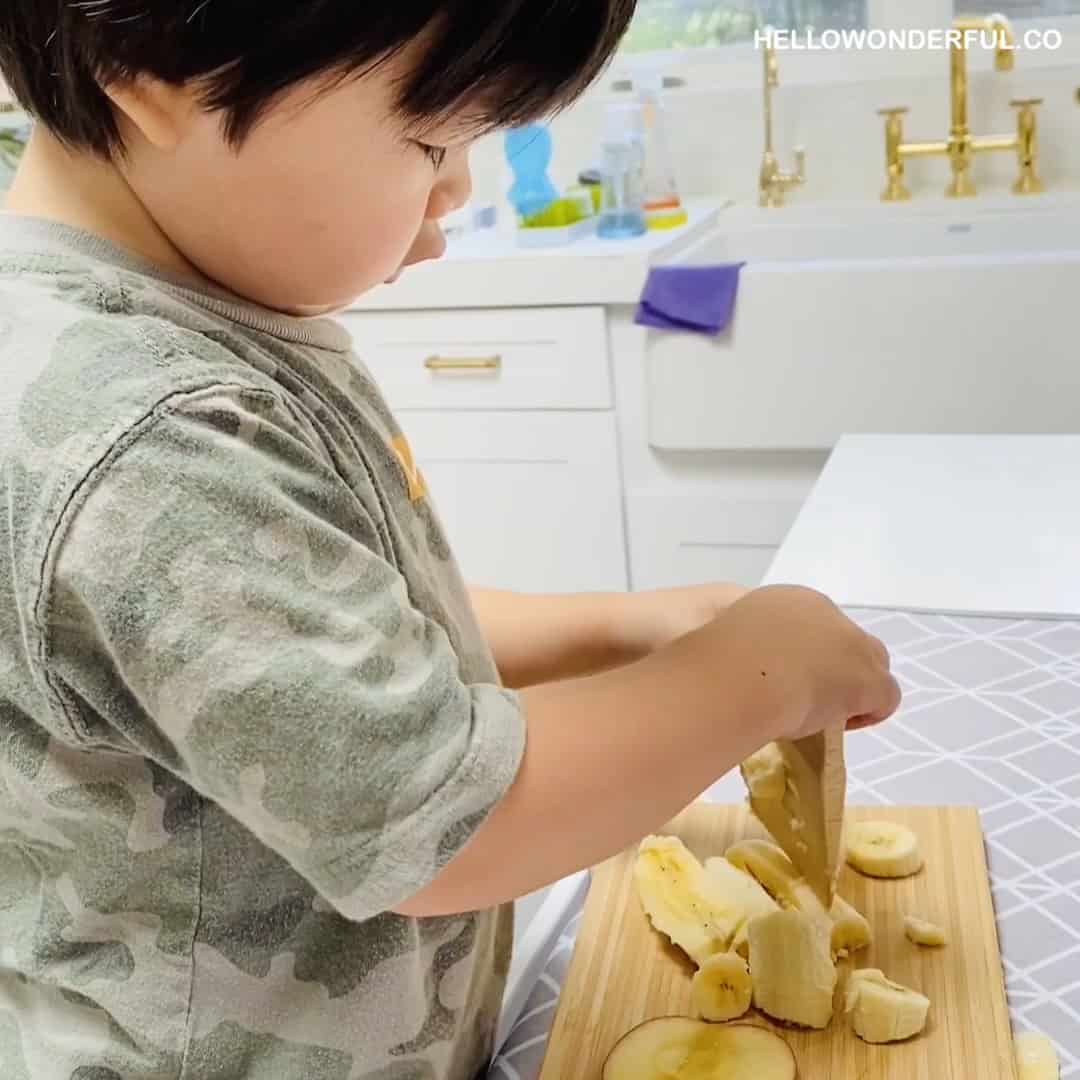 By using this site, you agree to our Terms of Use. This post may contain affiliate links. Read our disclosure policy.
Follow us on Instagram for more fun ideas for kids!
Watch the video in this post to see this Montessori Toddler Kitchen Knife in action. Make sure to subscribe to our YouTube channel for more fun videos!
This wooden Montessori toddler Kitchen Knife is a great way to have your child help out in the kitchen and build their cooking confidence.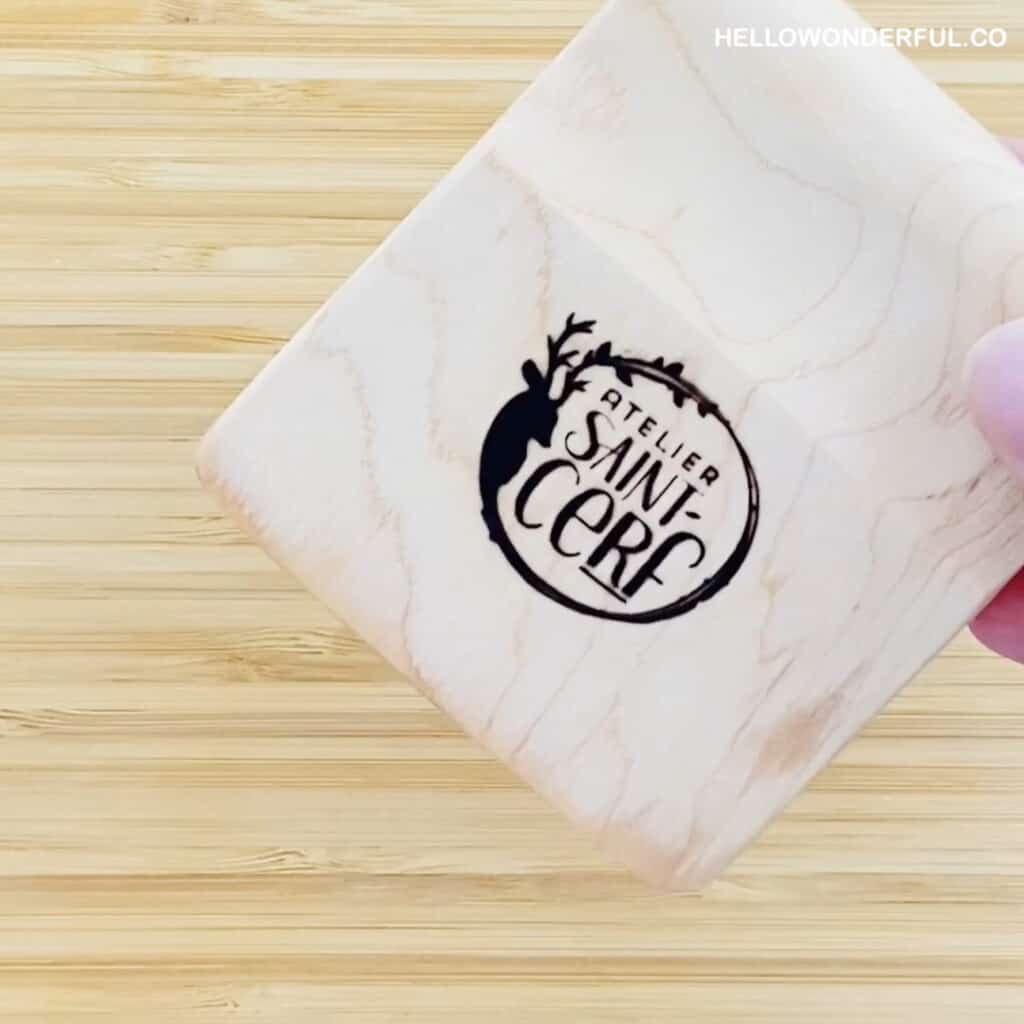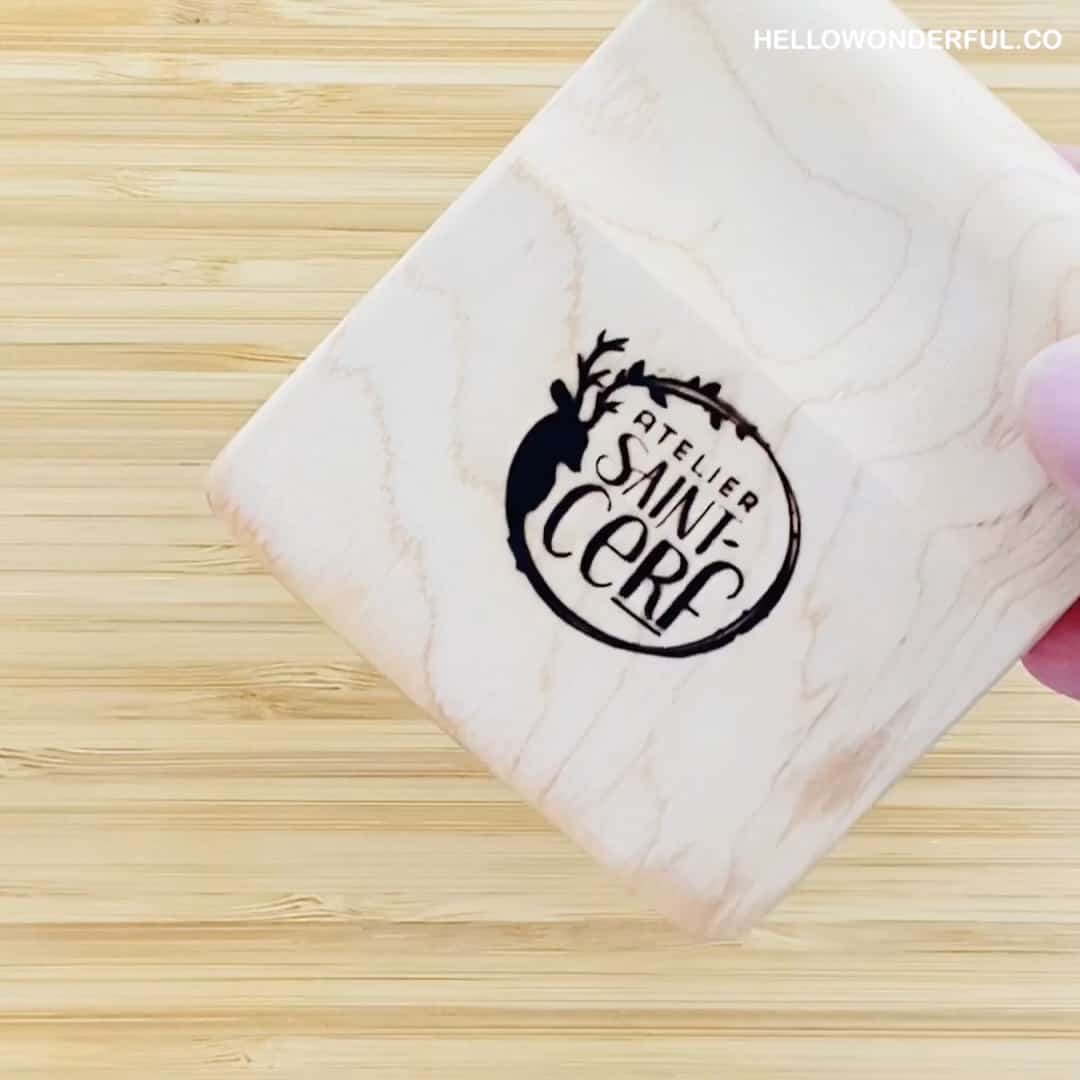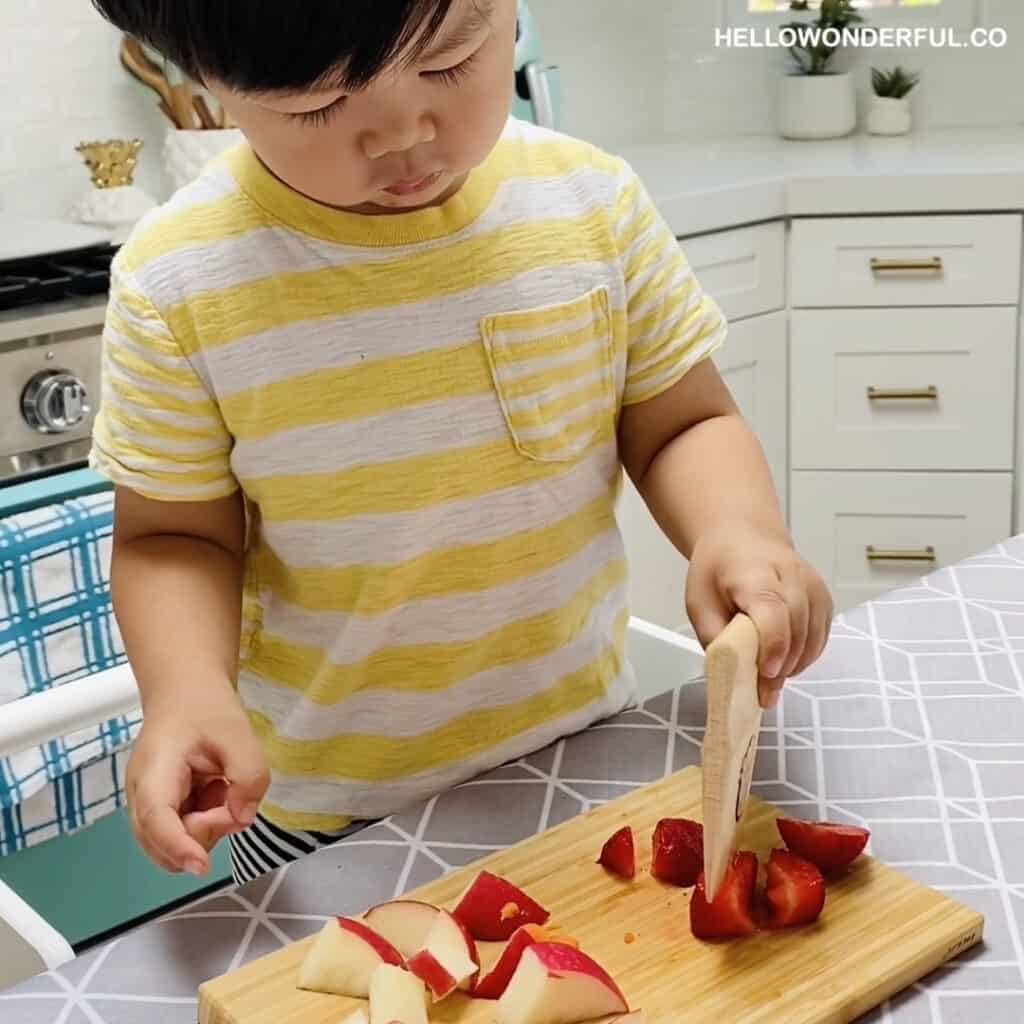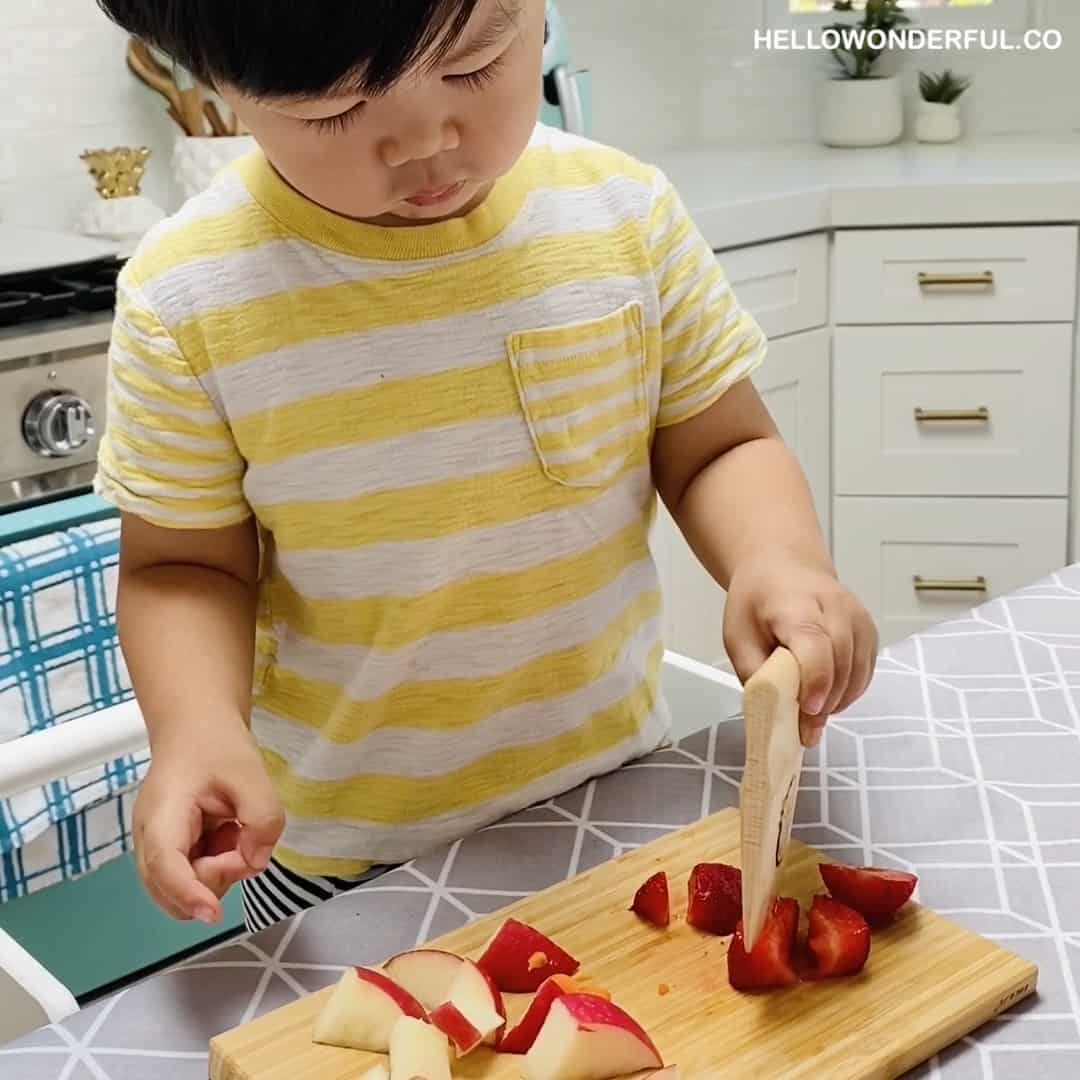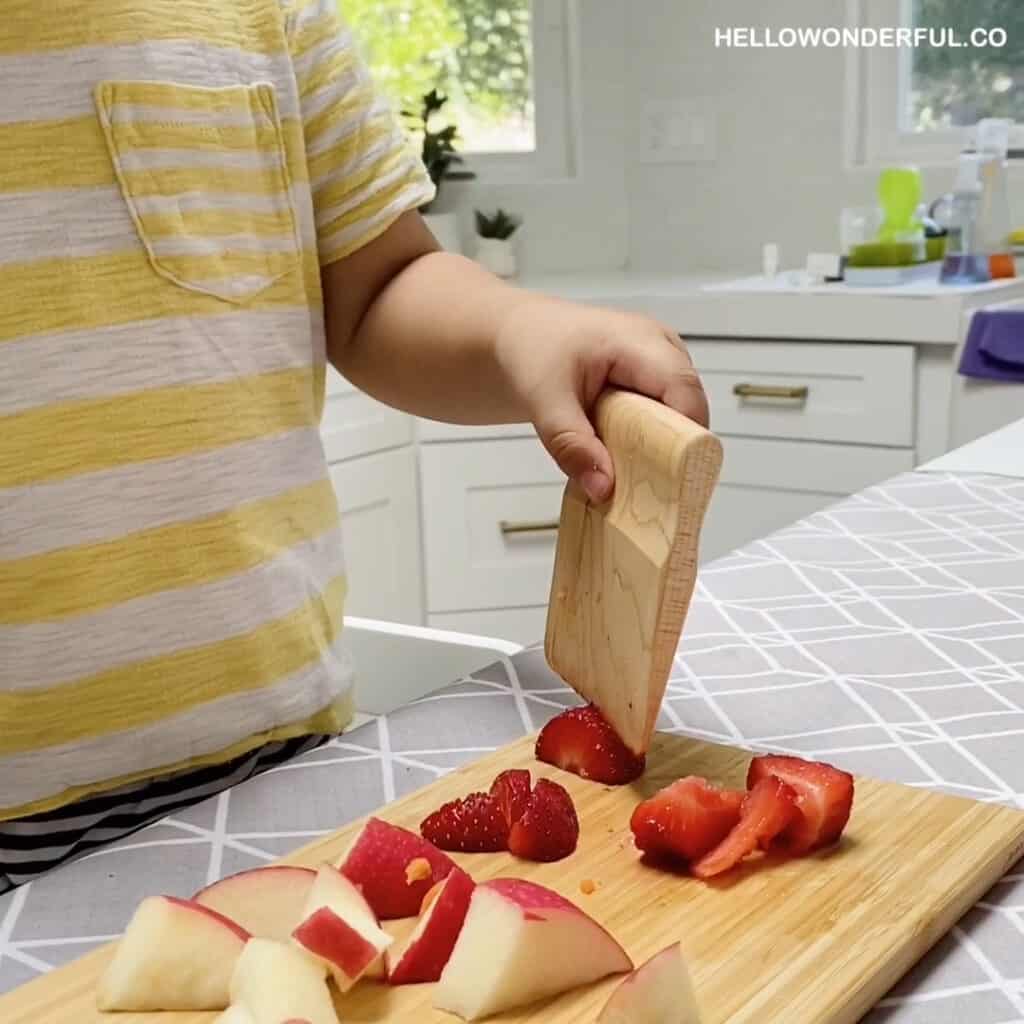 Do you have little ones who are constantly wanting to help in the kitchen? Instead of telling them "no", give them the tools to be able to say "yes". This Montessori Wooden Kitchen Knife from Etsy shop Atelier Saint Cerf is not only perfect for little hands but it's an easy way to let them help without having to worry that they're going to hurt themselves in the process.
Using this wooden knife will help them work on their cooking skills, coordination skills, and also their confidence, all at once. And the best part? This is one way that they can help in the kitchen without even needing your help!
Give your child a tool that they can use and be helpful with as well!