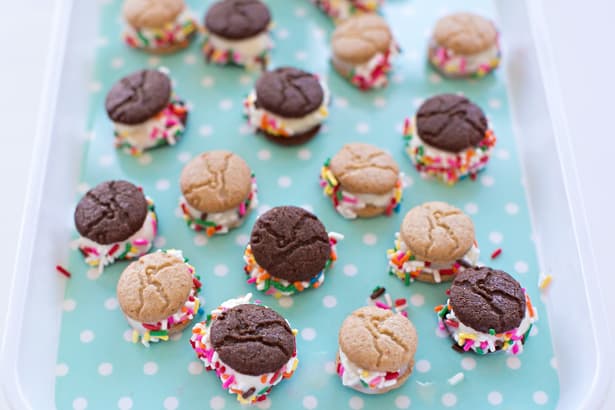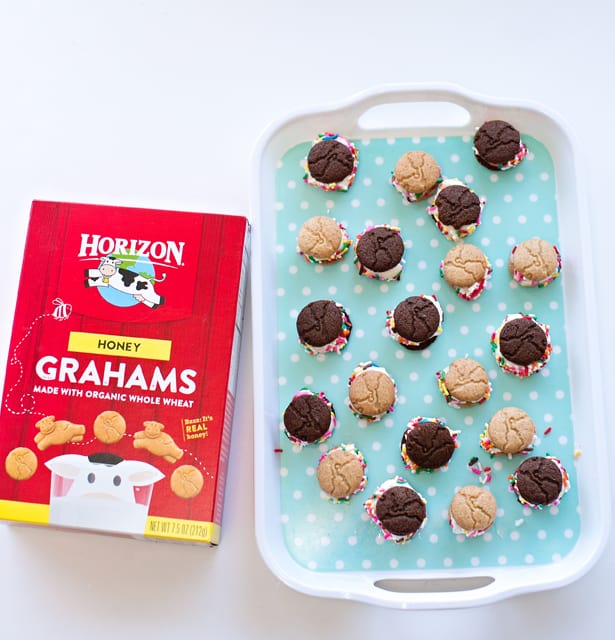 Thank you to Horizon for sponsoring this post.
Are your kids out of school yet? Ours finished this past week but I know some schools don't let out until the last week of June. Regardless of when, your kids are probably antsy to get out and enjoy the sun! We've got a fun and tasty treat to celebrate summer and the end of the school year to share with you today.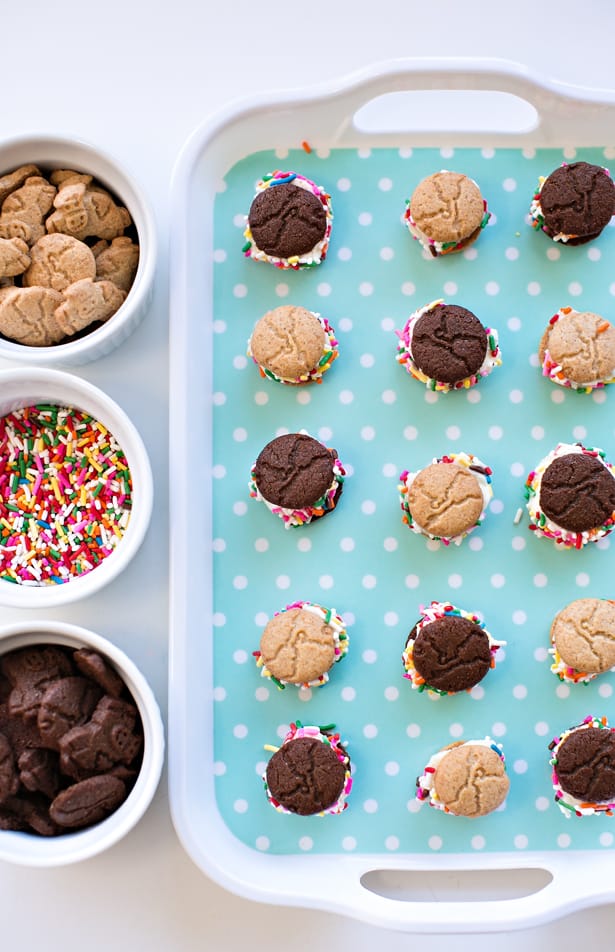 These adorable mini graham cracker ice cream sandwiches are so easy to make and festive for any celebration big or small. We love making them with Horizon Snack Grahams made with organic whole wheat. Plus they've got the perfect round size to turn into tiny cookie sandwiches.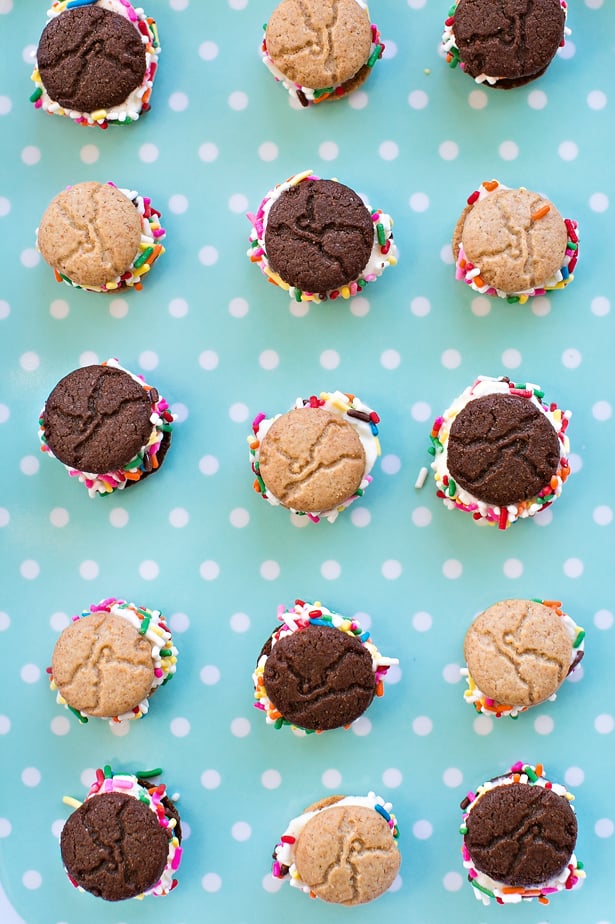 Graham Snack Cracker Ice Cream Sandwiches – Ingredients:
– Horizon Snack Grahams (we used the honey and chocolate flavors)
– Sprinkles (optional)
– Your favorite ice cream flavors (you can also use frozen yogurt to keep these lighter as we did)
– Mini scoop or teaspoon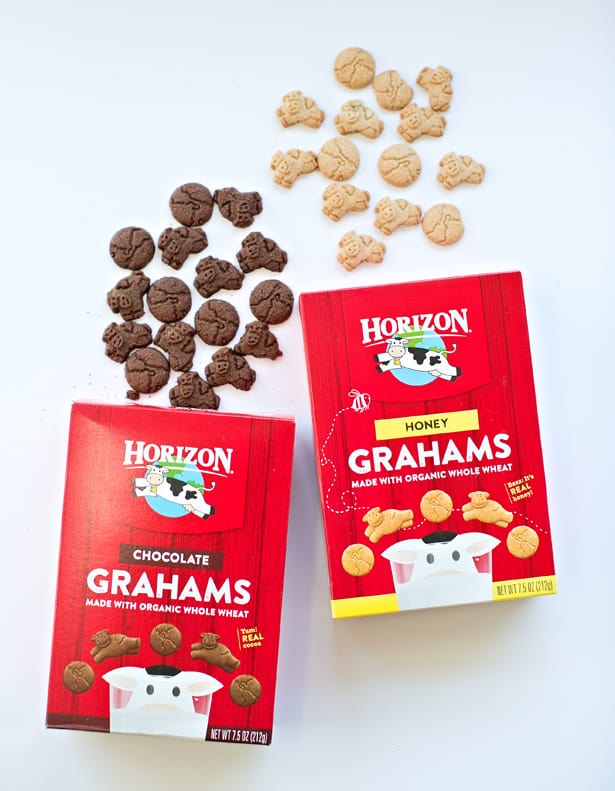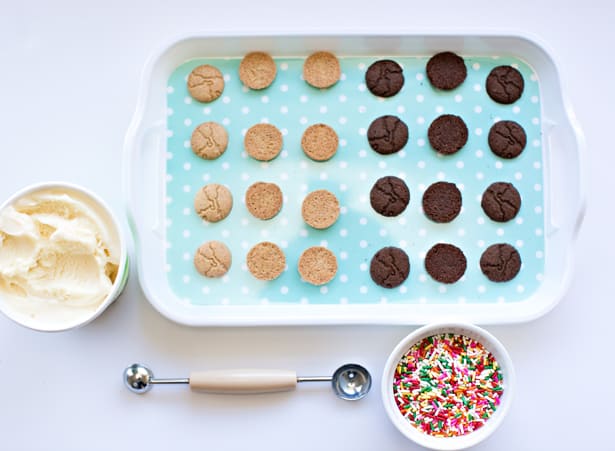 Instructions:
It's pretty simple – lay out your snack grahams upside down and scoop a heaping teaspoon of ice cream or frozen yogurt onto one of them, sandwich another one on top.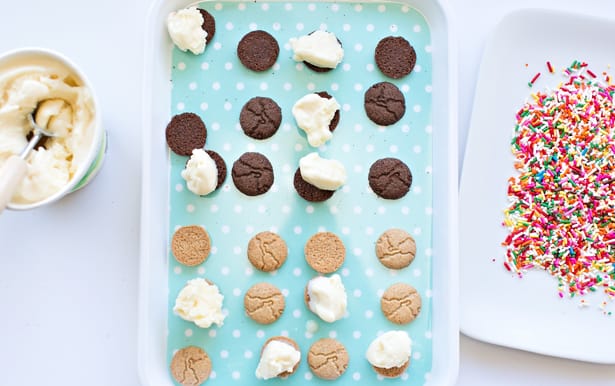 If using sprinkles, lay them out on a flat plate and roll your sandwich on the sides with sprinkles. Immediately freeze the sandwiches until frozen before serving.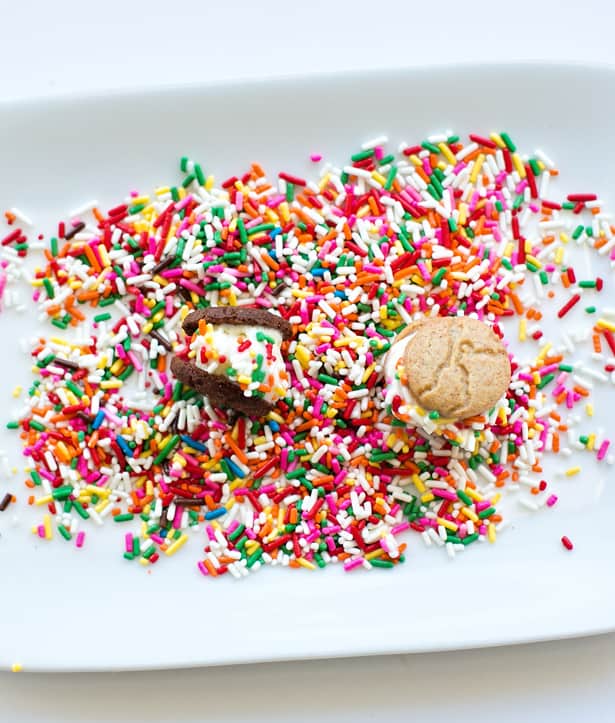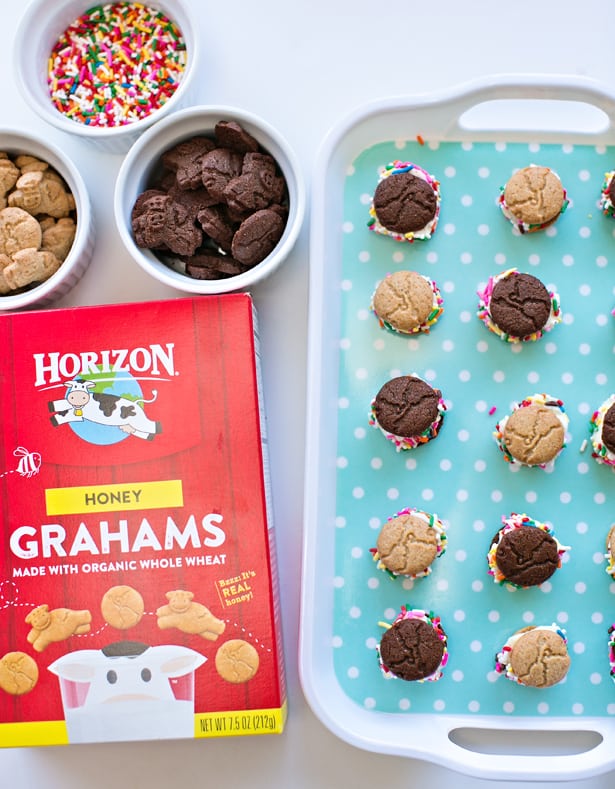 That's pretty much it! Now wasn't that easy? What I love about these are the tiny size. Each sandwich measures about one inch, which makes them the perfect bite-sized snack for when you want to give your kids a treat without them bouncing off the wall from extra sugar. The snack grahams aren't overly sweet and I love how they're made with organic whole wheat.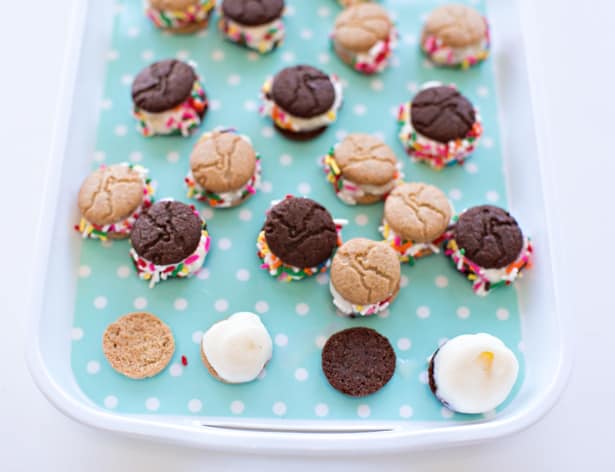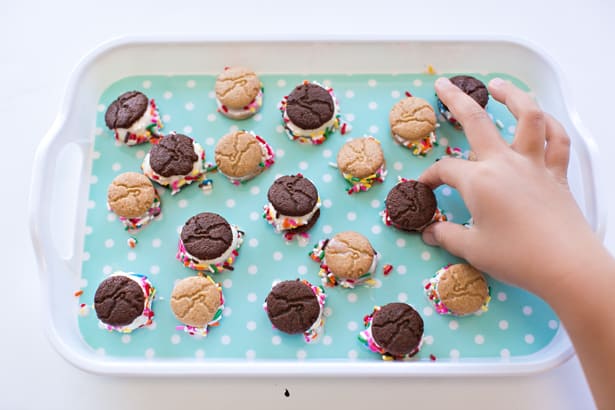 What are your favorite summer snacks for kids?
This is a sponsored conversation written by me on behalf of Horizon Organic. The opinions and text are all mine.
var ts=document.getElementById('ti-pixel-tracker'); var axel = Math.random() + ""; var num = axel * 1000000000000000000; var ti=document.createElement("img"); ti.style.display="none"; ti.src="https://tracking.tapinfluence.com/trk/y3JgL/BJFPV/p.png?p=GR9EU" + String.fromCharCode(38) + "i=N6HNI" + String.fromCharCode(38) + "ord="+ num + String.fromCharCode(38) + "s=" + encodeURIComponent(document.referrer); ts.parentNode.replaceChild(ti,ts); new TAP.CogFrame('/v1/cogs/79b052c0-d763-11e5-9c7c-22000a7d00a4/comments').drop({"program_id":"79ab44f6-d763-11e5-9c7c-22000a7d00a4″,"post_id":"0e2c1a26-083b-11e6-8621-22000a7d00a4″,"host":"api.tapinfluence.com","apiHost":"api.tapinfluence.com","sort_order":"desc","limit":"20″,"offset":"0″,"sort_by":"created_at","protocol":"https://"});