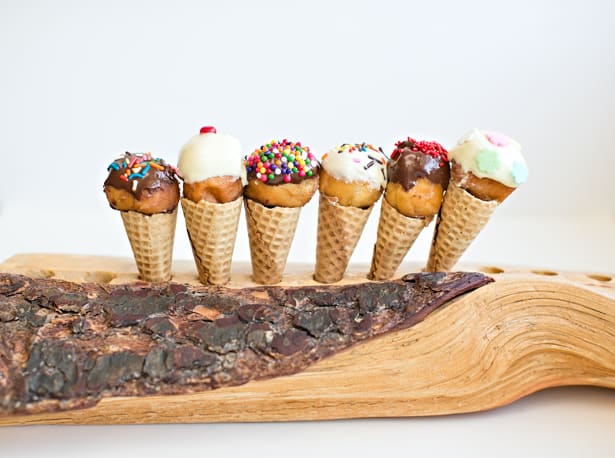 These mini donut ice cream cones are so fun for a special kids' treat or ice cream party! They look just like ice cream but in fact are made from donuts! They're also easy and fun for the kids to help make too. They will love dipping and sprinkling away.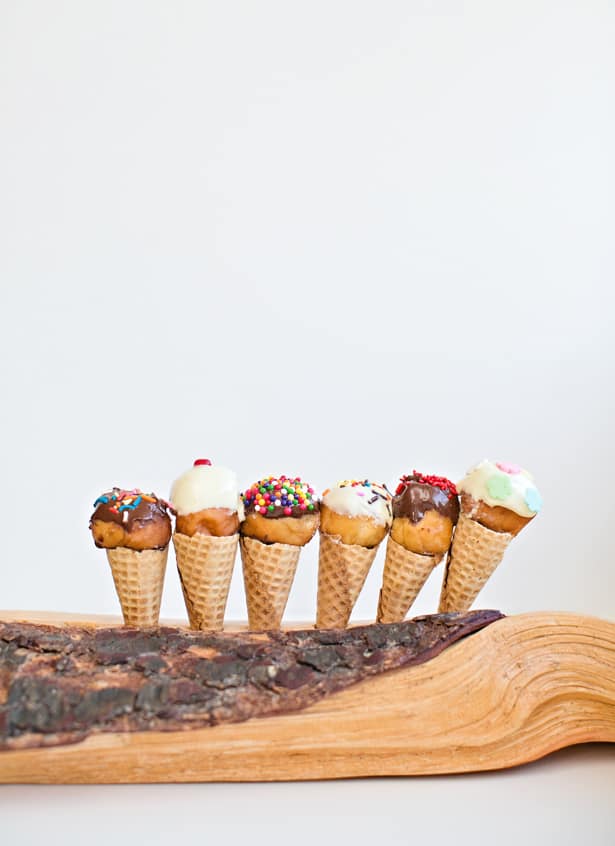 Mini Donut Ice Cream Cones – Ingredients:
– Donut holes
– chocolate (we used white and dark chocolate)
– Sprinkles
– Ice cream cones
Instructions:
The first thing you'll need to do is cut down your regular size ice cream cones so they can fit your donut holes. We did this simply with a knife, slowly as to not break the cones apart.
Melt your chocolate in 30 second intervals in the microwave. It helps to add a few drops of vegetable oil to the chocolate (especially white) to have a smooth, melted consistency.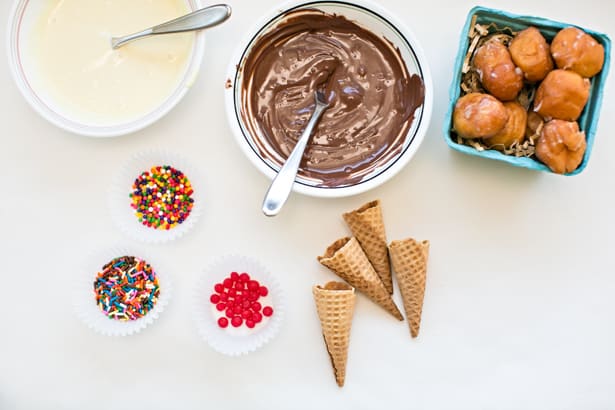 Once your chocolate is melted, simply dip your donut hole in with your hands, add sprinkles, and squeeze onto the top of the cone to make sure it stays snug. You can also add some chocolate to the bottom of the donut hole to make it stick. That's it!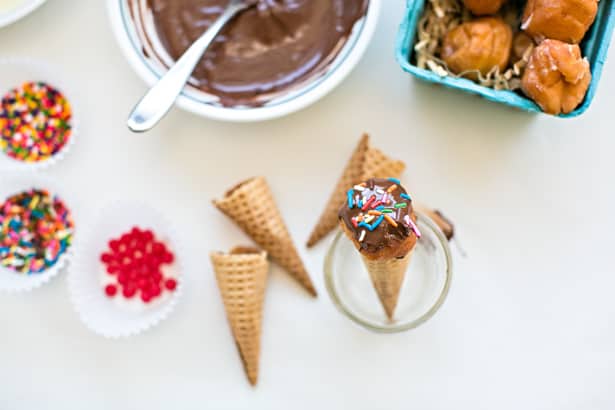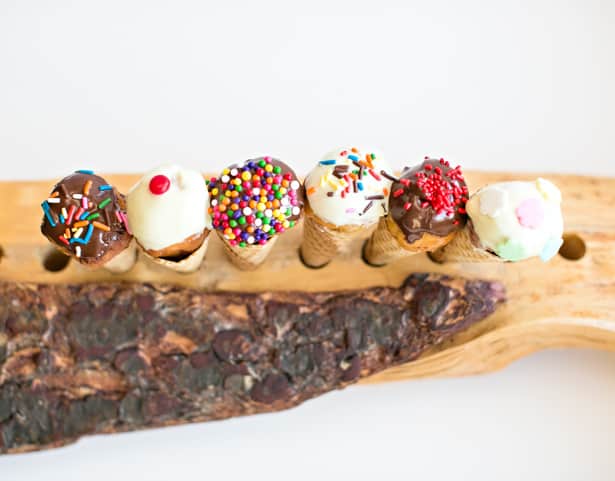 Aren't these the cutest ice cream cones you've ever seen? The kids loved them! They are the perfect mini size treat and what's great about these are – no drips or messes.
Also, if you child has a dairy intolerance, these make great lactose-free treats that look just like ice cream.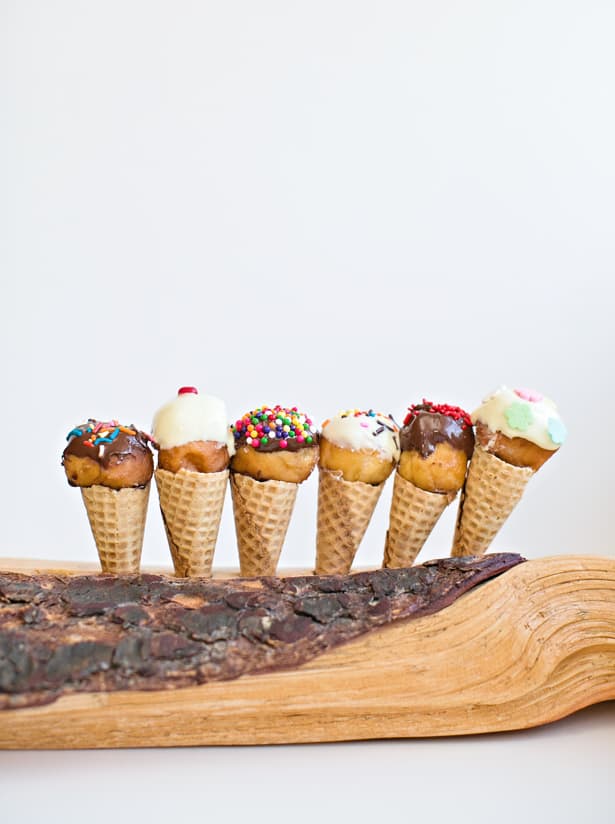 Check out more ice cream party ideas and a cute DIY on making your own pretend play ice cream cones!