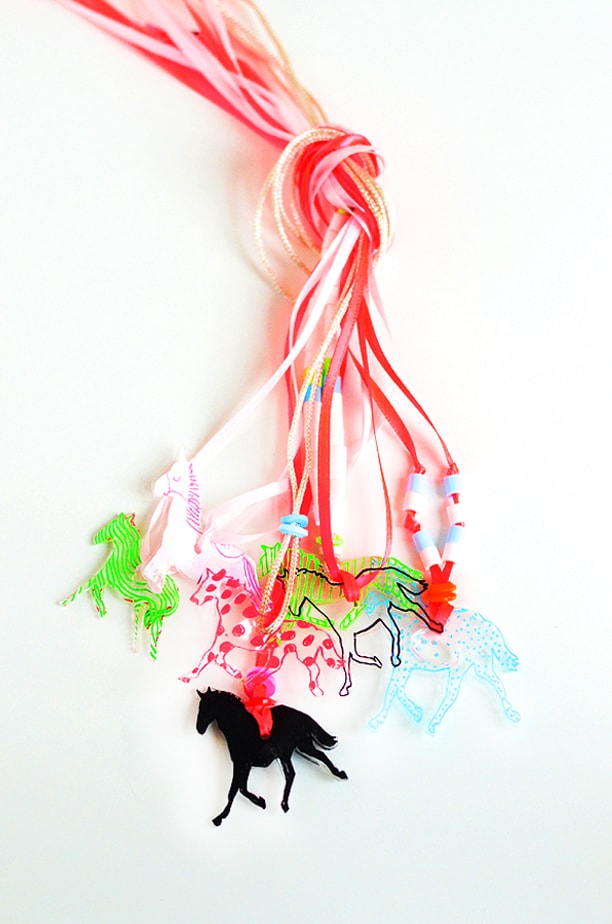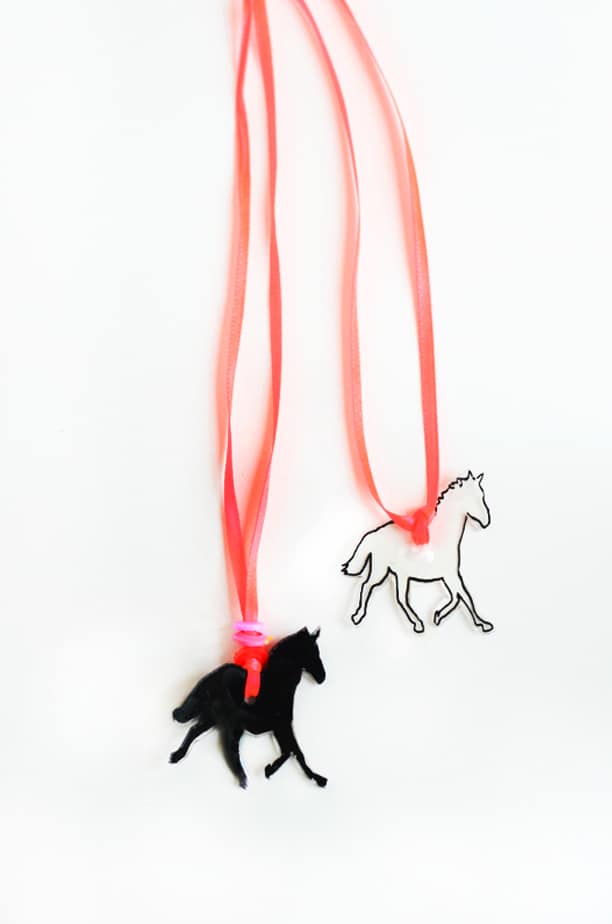 ​Horses, ponies and kids make instant friends. Have your littles create simple and fun necklaces that are long-lasting jewelry. Colorful, wearable, creative, and fun!

Shrink Plastic Horse Necklaces – Materials:

– Permanent Markers

– Shrink Plastic

– Scissors

– Hole Punch

– Horse Template

– Ribbon or elastic

– Horse Template

– Beads

– Oven Pan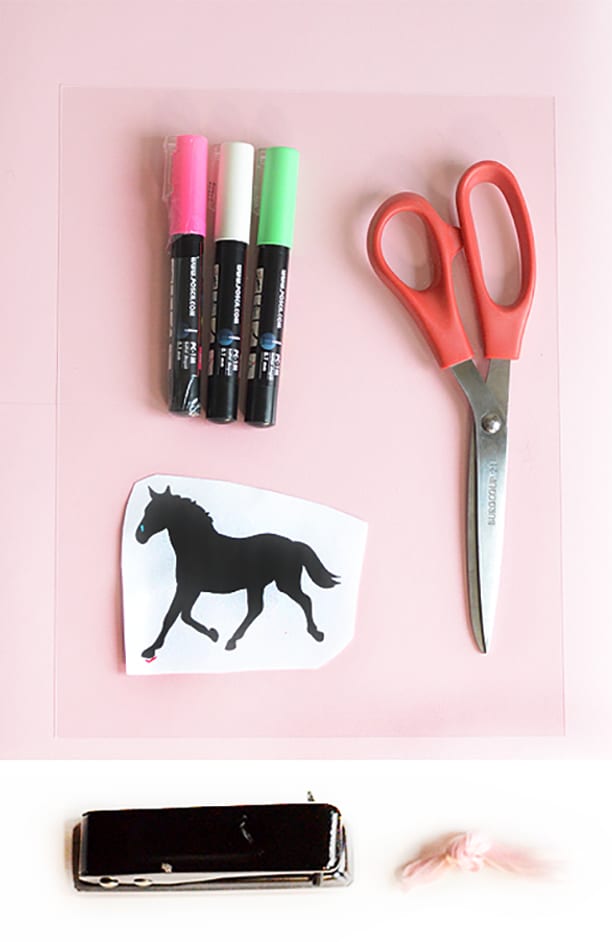 Before starting, pre-heat oven to temperature specified on Shrink Plastic.

Place cookie sheet in the oven at this time to pre-heat the oven, too. Pre-heating the pan aids in keeping the shrink plastics from curling up on themselves.


Print horse template. Place horse template under shrink plastic.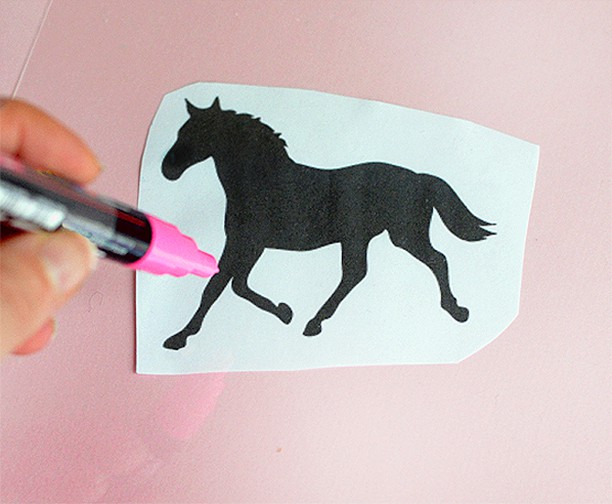 Trace outline of horse and then, fill in, as you wish with permanent markers.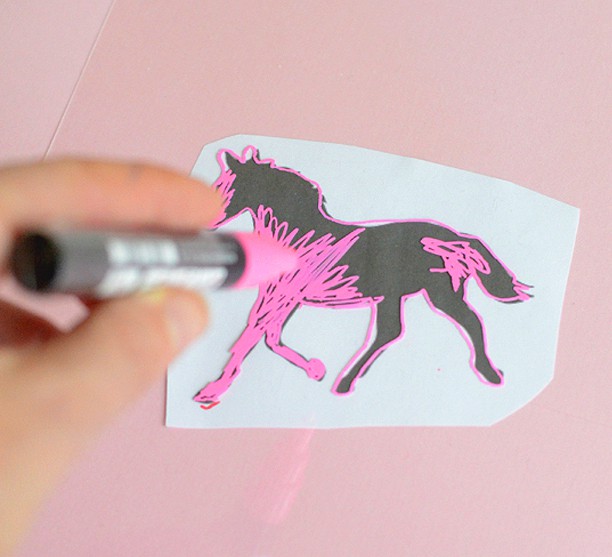 Trim horse along outline.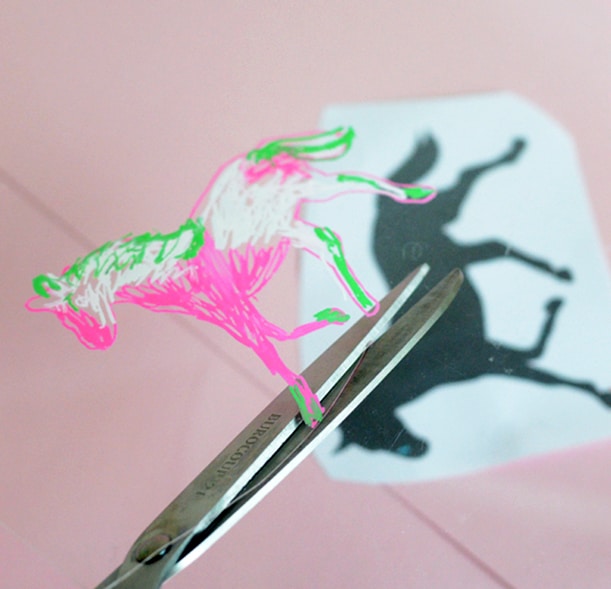 Punch hole on top, center.
Place horses on baking sheet and place in oven.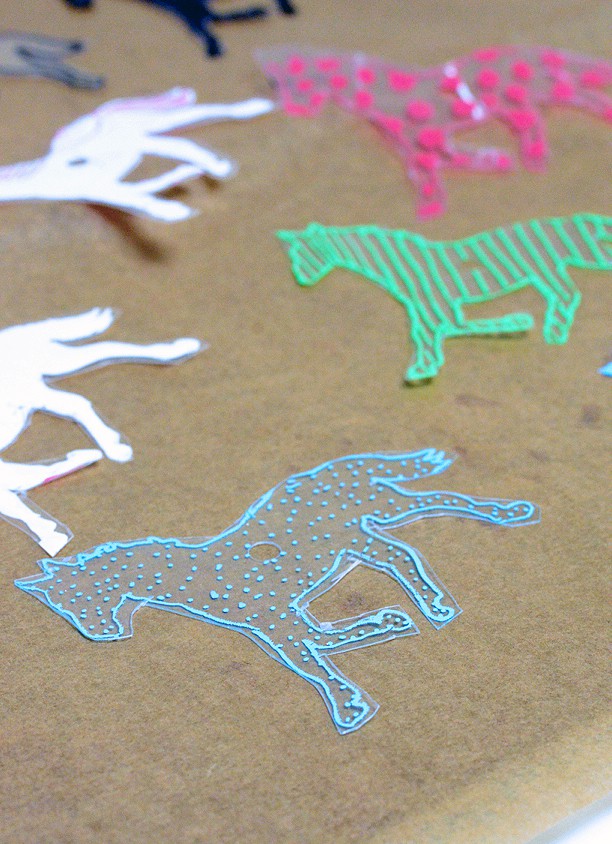 Watch horses shrink and press flat if edges begin to curl in on one another.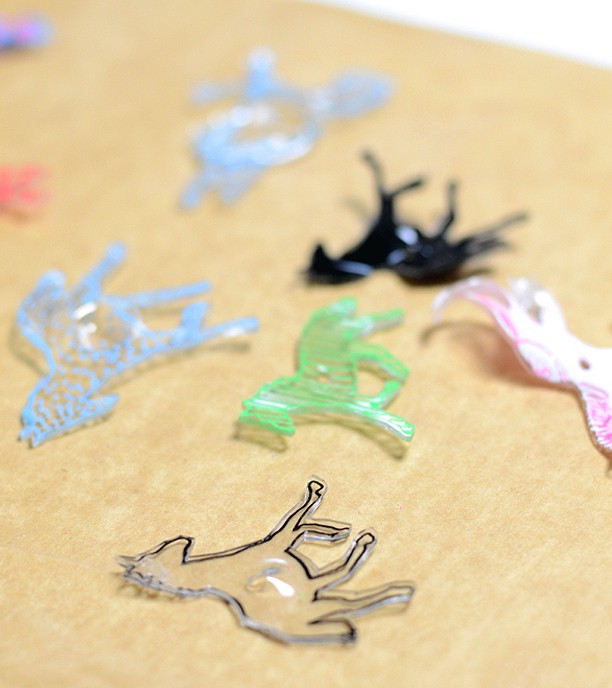 If the horses aren't flat, as below, continue to keep horses in the oven. They will flatten.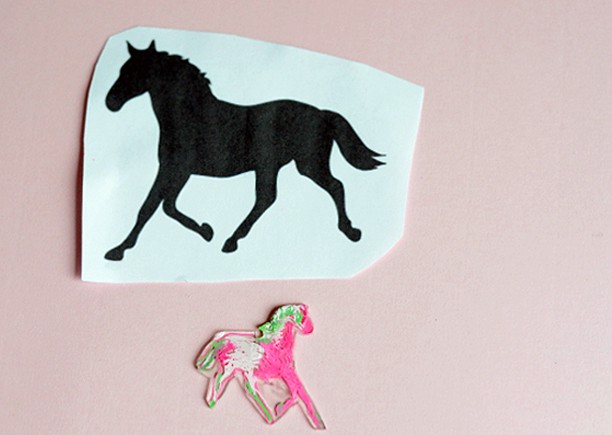 Once the horse has shrunk, remove from oven. Cool. Pull ribbon through pendant and the necklace is ready.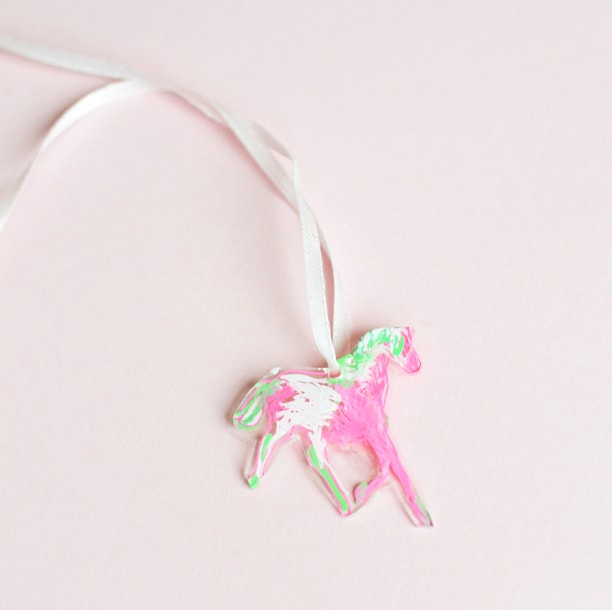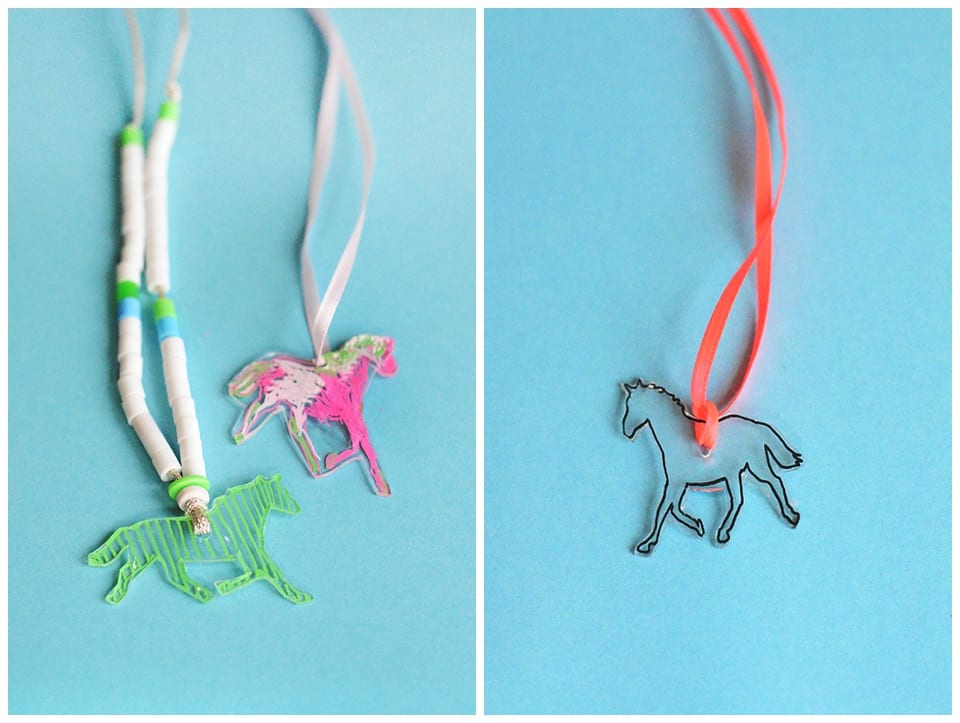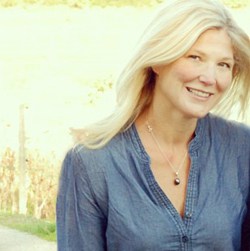 Gina is a designer and illustrator who lives in Sweden with her husband and 3 kids between the city and the sea. She is passionate about kids and creating and thrives off of creating hands-on projects with them, exploring every corner of imagination; sharing them on her blog, Willowday. While many people imagine that her name is "Willow," her willow life actually began on the day that she married and took her husband's Swedish last name, which sounds like the Swedish word for "willow." You can follow Gina on Pinterest, Facebook, and Instagram.