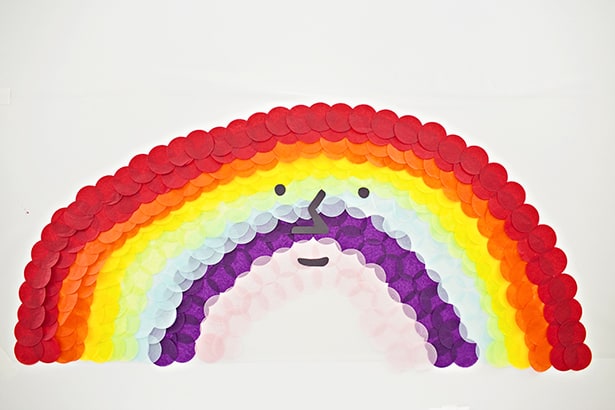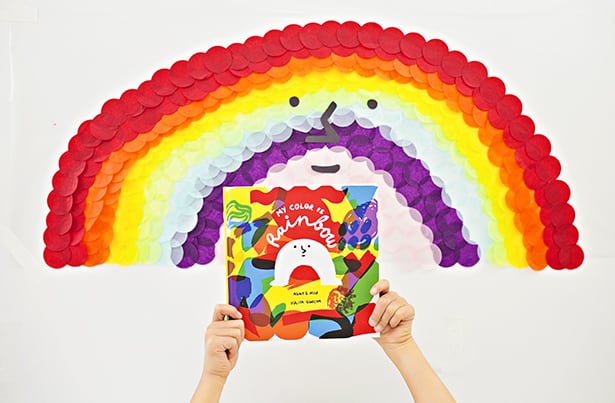 Inspired by our children's book about love and acceptance, My Color Is Rainbow, we created a giant sticky wall confetti rainbow!
This is brilliant way to explore colors with kids and create a fun wall art that will brighten up any kids' room. It's also a fun color sorting exercise. You just need a couple of items to get started!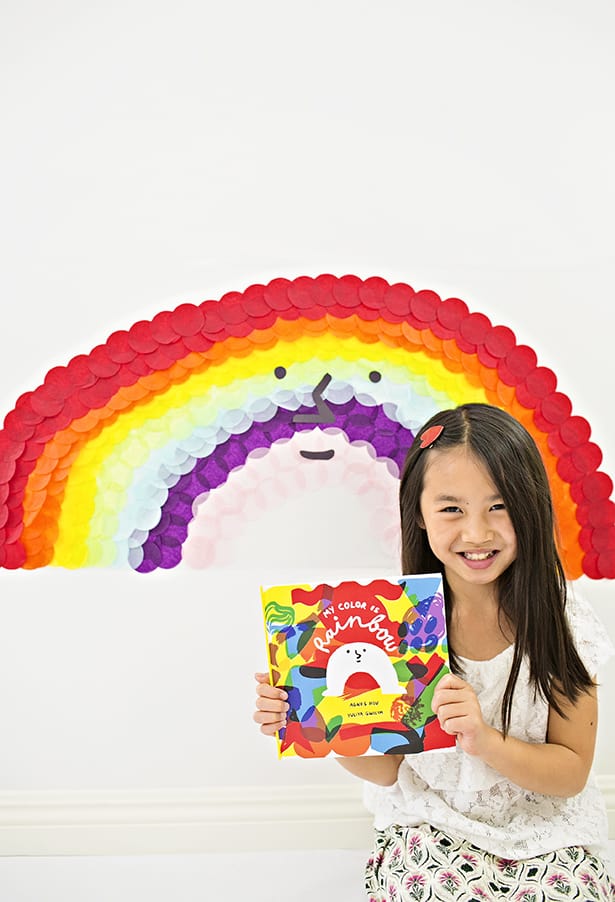 Giant Sticky Wall Confetti Rainbow – Materials:
– Sticky Clear Contact Paper
– Giant rainbow confetti tissue
– Masking tape
If you haven't read My Color Is Rainbow yet, the story follows Little White Arch who is in search of a new color. Along the way he meets many colorful characters with wonderful characteristics and decides in the end he wants to be all the colors – a beautiful rainbow of course!
We decied to create Little White Arch when he finds his color as a giant confetti tissue paper rainbow.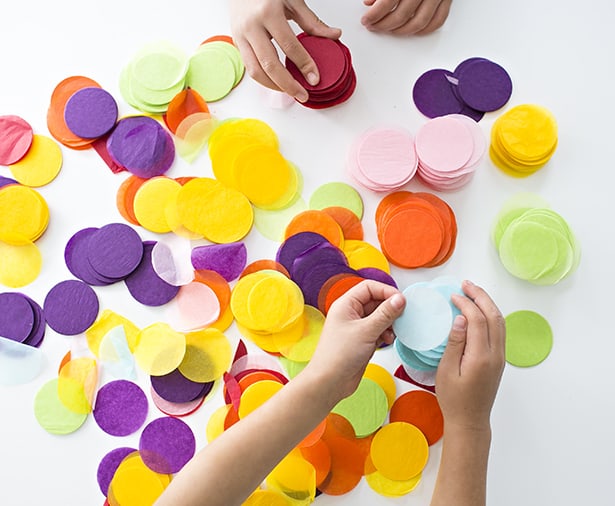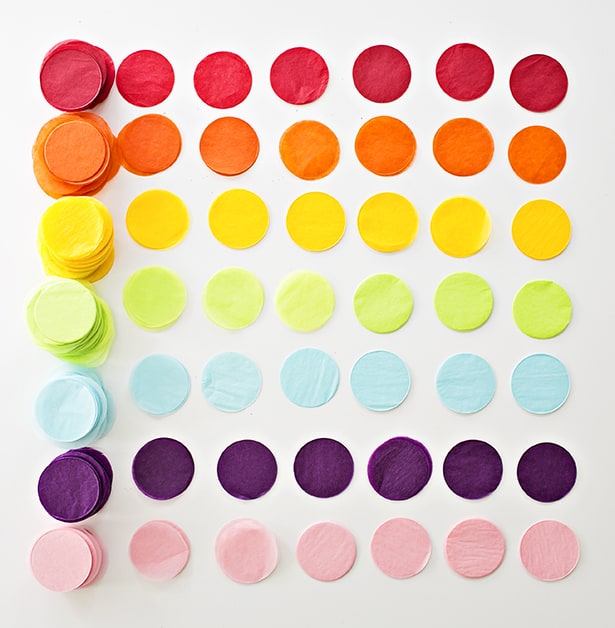 Instructions:
Step 1. Cut off a large section of your clear contact paper. Add to the wall with the sticky side facing forward. You will tape the edges to keep it on the wall with masking tape.
Step 2. Build a rainbow! A tip to make sure your rainbow stays in the sticky tape area is to add your first couple of colors and then add a line for the rest of the colors (see photo below).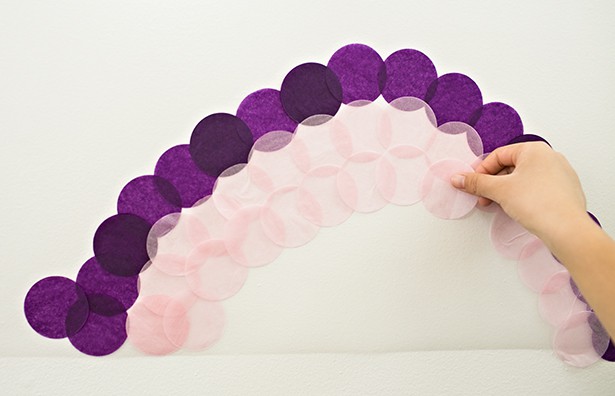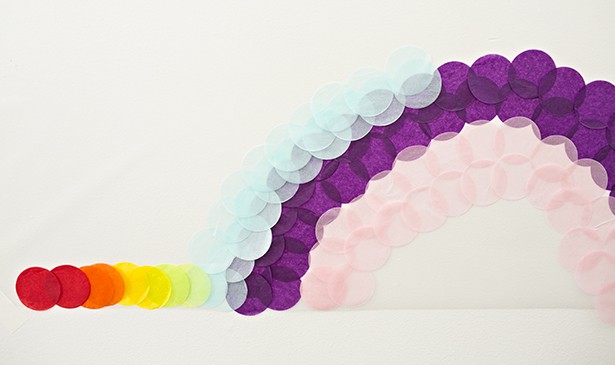 Step 3. Continue building your rainbow until it's complete.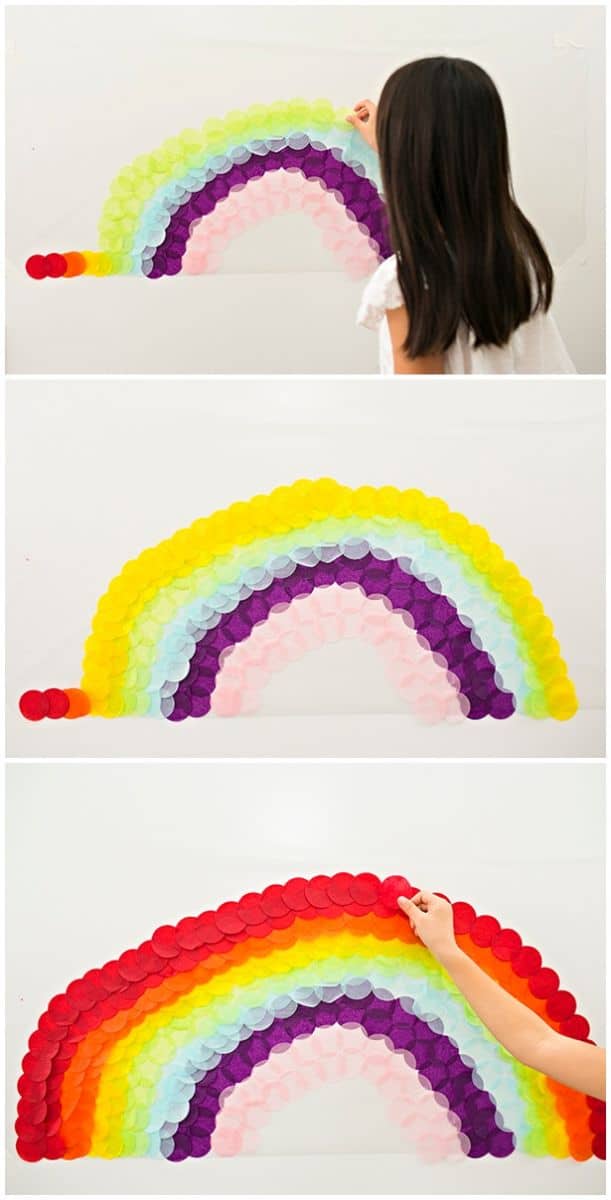 You can stop when your rainbow is finished.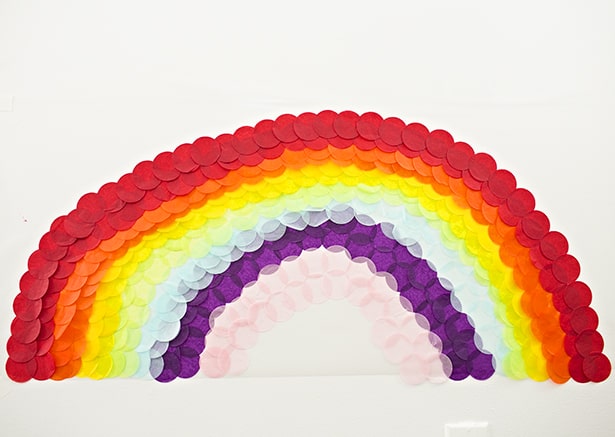 Or create Littel White Arch's face, which we did, by simply cutting out black construction paper and sticking on the rainbow with some double-sided tape.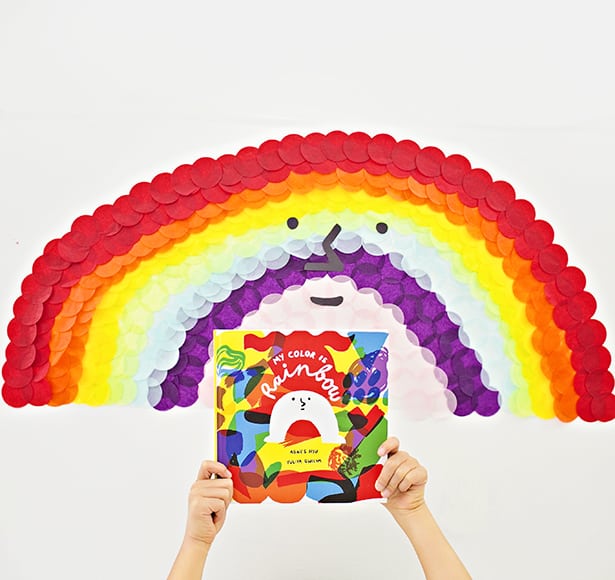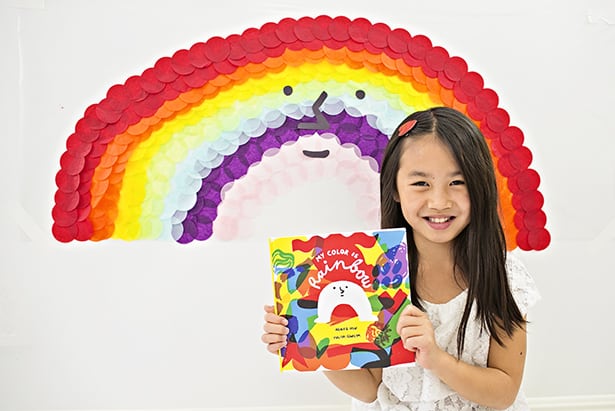 Check out our book My Color Is Rainbow available on Amazon (US orders only) or our shop Plaeful (international orders available)
Make sure to check out lots of of My Color Is Rainbow projects on Instagram with hashtag #MyColorIsRainbow.

And take a look at colorful rainbow art projects and rainbow science experiments for kids!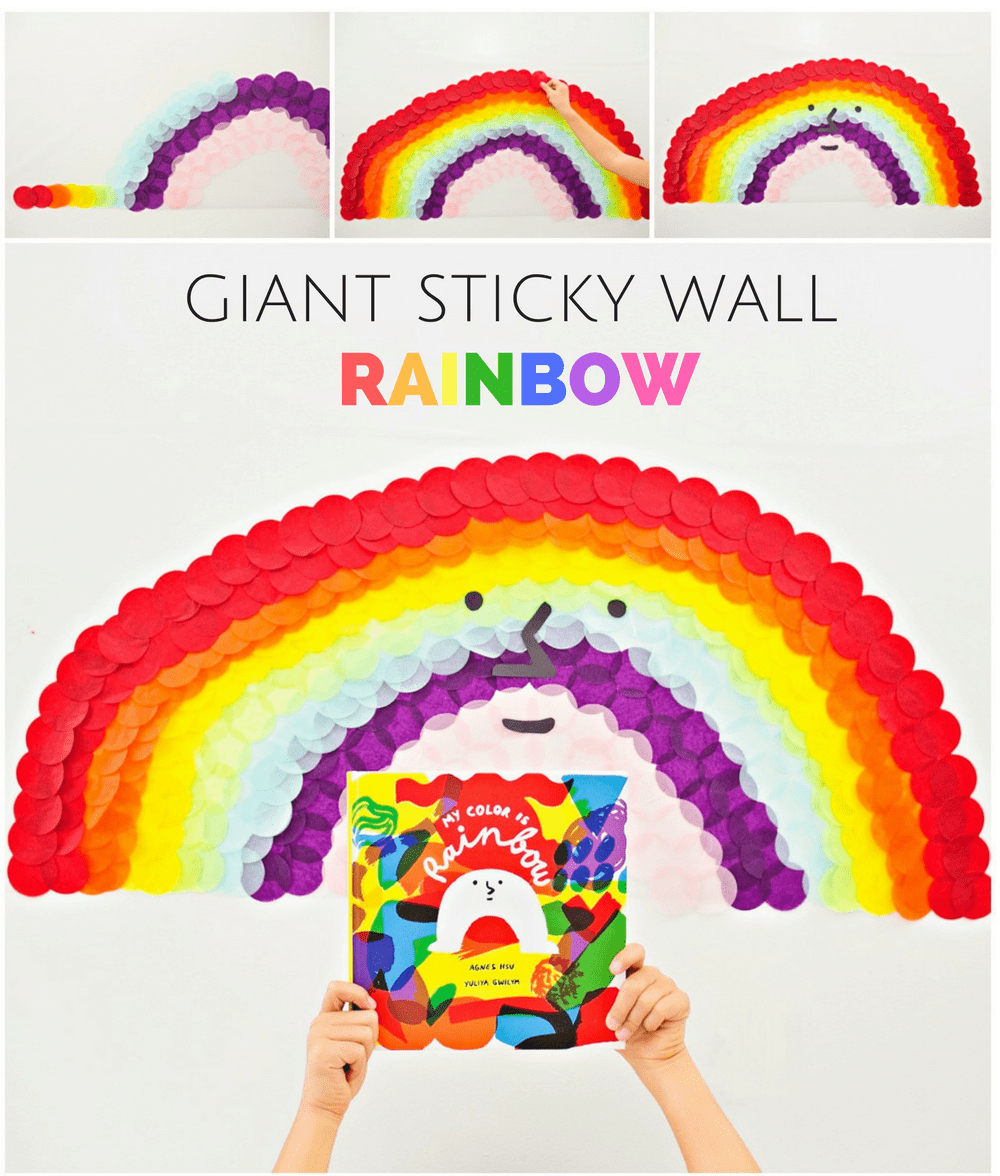 ______________________________________________________________________________________________________

Disclosure: Some of the links in the post above are "affiliate links." This means if you click on the link and purchase the item, we will receive a small affiliate commission. Regardless, we give our promise that we only recommend products or services we would use personally and believe will add values to our readers.