Making a CD balloon hovercraft is a classic science experiment that mesmerizes kids every time. They will love watching the balloon deflate as the CD goes whizzing by.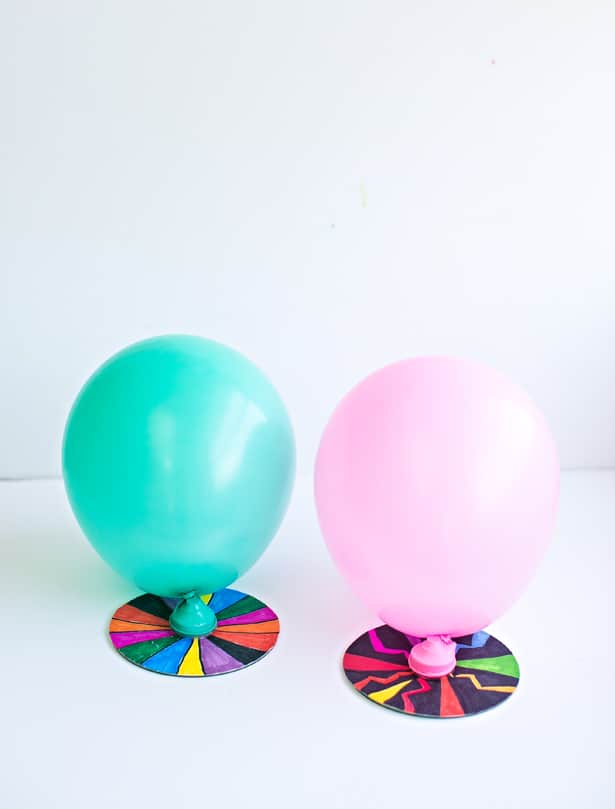 Make your own personalized hovercraft with your kids' art and find out how easy and fun they are to make. Watch the quick video above and read detailed instructions below.
This project is part of a CD craft challenge with the Kids Craft Stars bloggers. Make sure to read through the end for more creative CD crafts to make with kids.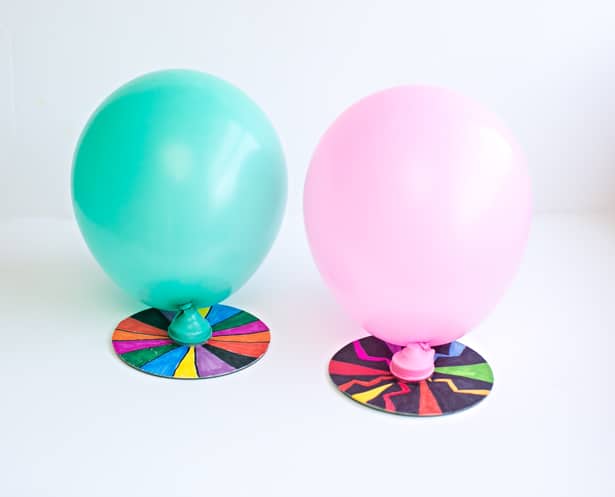 CD Balloon Hovercraft – Materials:
– Old CD's
– Cardstock or paper
– Markers
– Glue stick and hot glue gun
– Balloons
– Open tops from containers like dishwashing soap bottles
Instructions:
Step 1. Trace your cardstock or paper around the CD and cut out the shape along with the center hole. Have your child create fun designs on the cardstock.
Step 2. Using your glue stick, glue down the cardstock to the CD and press firmly.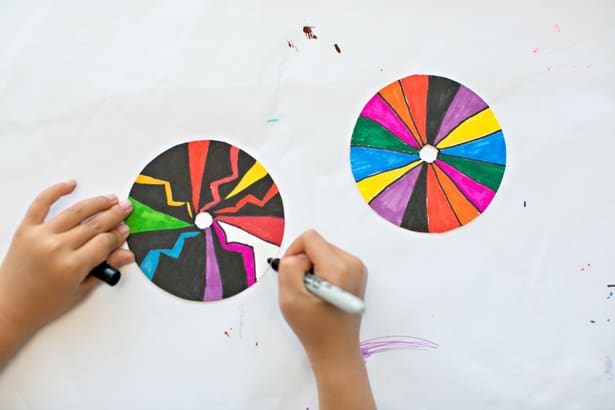 Step 3. Hot glue your tops to the center of the CD. Make sure the covers are off (so the hole is visible – we just cut them off). You can also choose to use water bottle tops that close by pushing up and down (but make sure the tops are open when the balloon is deflating).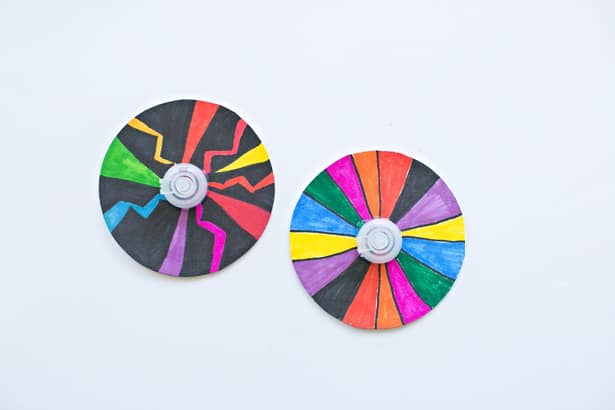 Step 4. Blow up a balloon, twist it and then pull the opening fully over the tops of the CD. Untwist and watch it move across the floor!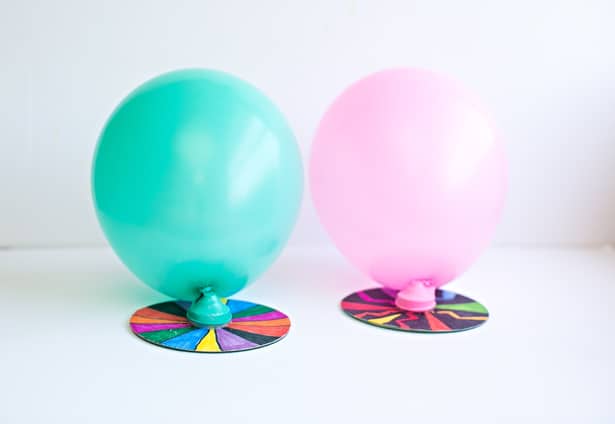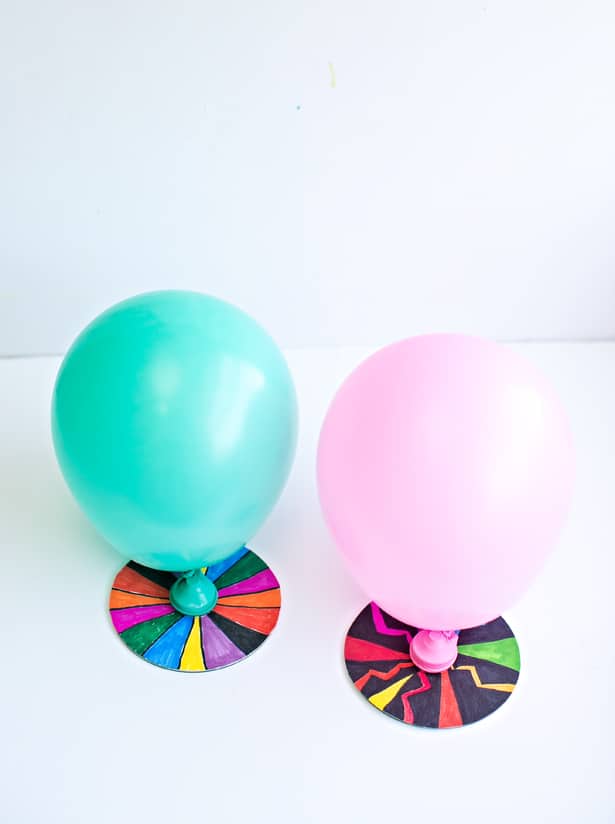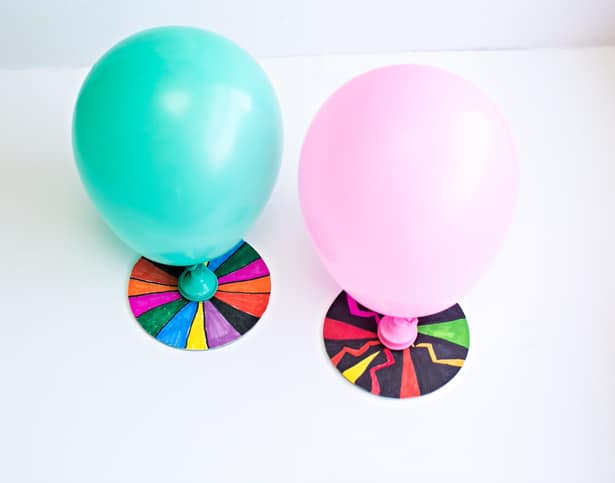 Have you ever made a balloon hovercraft before? For more fun CD crafts check out:
CD Doughnut Craft | A Little Pinch of Perfect
Recycled CD Spinning Toys | Artsy Momma
Recycled CD Cookies – Duckling Gets a Cookie? | Glued to my Crafts
Recycled CD Flamingo Craft | I Heart Arts N Crafts
Recycled CD Peacock Craft for Kids | I Heart Crafty Things
CD Mosaic | In the Playroom
Woven CD Dream Catchers | Pink Stripey Socks
Recycled CD Hippo Craft | Artsy Craftsy Mom
CD Lion | Crafty Morning