Email is a fantastic tool for communicating with people. However, the interface of traditional email is pretty inaccessible for kids, and with spam and all of the bad stuff that comes with email, it's a potentially risky landscape.
Maily is another email service for kids that strives to bridge the benefit of electronic communication in an accessible, safe way for kids. Maily is currently a mobile app for iPhone and iPad and given kids' abilities to use tablets with little to no technical knowledge required, this makes sense.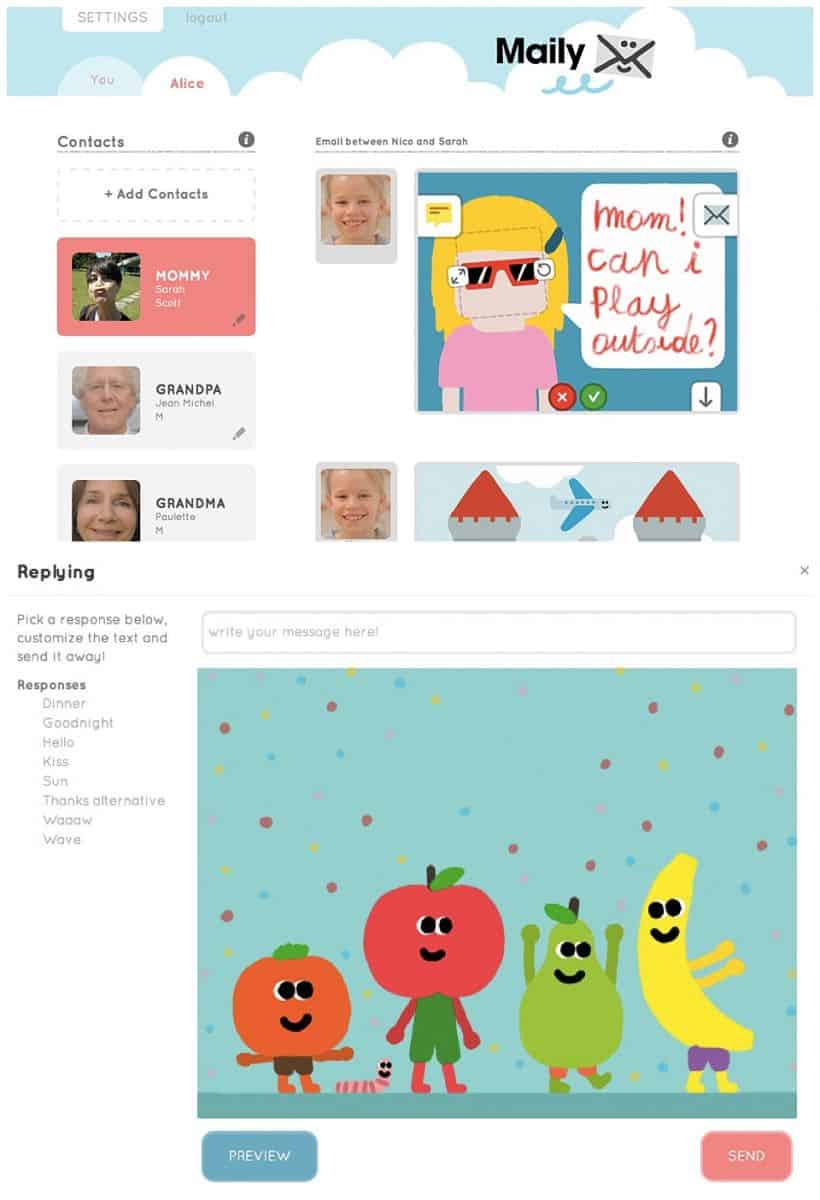 Given that it's meant for kids, Maily opts to go simple, with basic controls without complexity and too much clutter. Kids have a few different authoring tools to help "write" (or draw, or create) their email, which includes art-like tools such as stamps and brushes. They are also able to select different backgrounds, and of course, able to write their own words.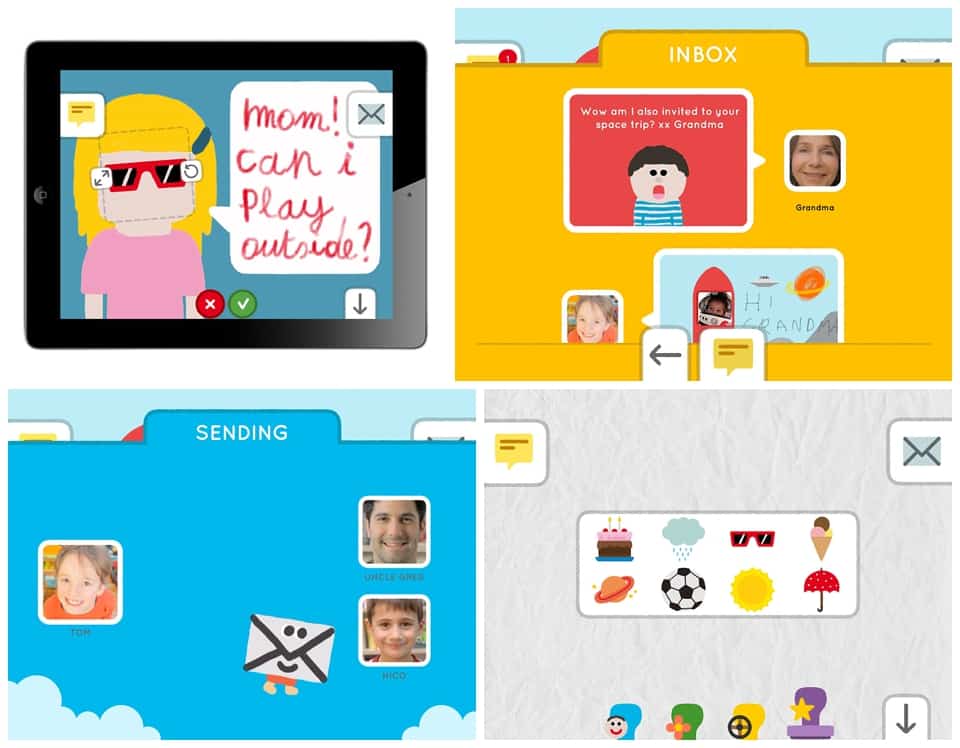 A big part of the benefit is safety. Maily allows parents to create an approved contact list of people who are able to receive emails from your child, and also who can send emails to your child – in tech speak, a whitelist. This includes standard email addresses as well as other Maily users, in case your child may want to send things to a friend who also uses the app. Through the parental dashboard, parents are able to manage the contact list and if they choose, are also able to see the emails both sent and received.