My daughter is almost 5 and definitely at an age where she can start doing chores and light household tasks around the house. I find that turning any request into a game is often more fun for younger kids. Even as adults, the prospect of getting a reward or incentive often makes a dreary task more bearable and exciting. These 8 creative ways to get kids juiced up about doing simple chores will hopefully lead to a cleaner household and encourage kids to take responsibility in the home.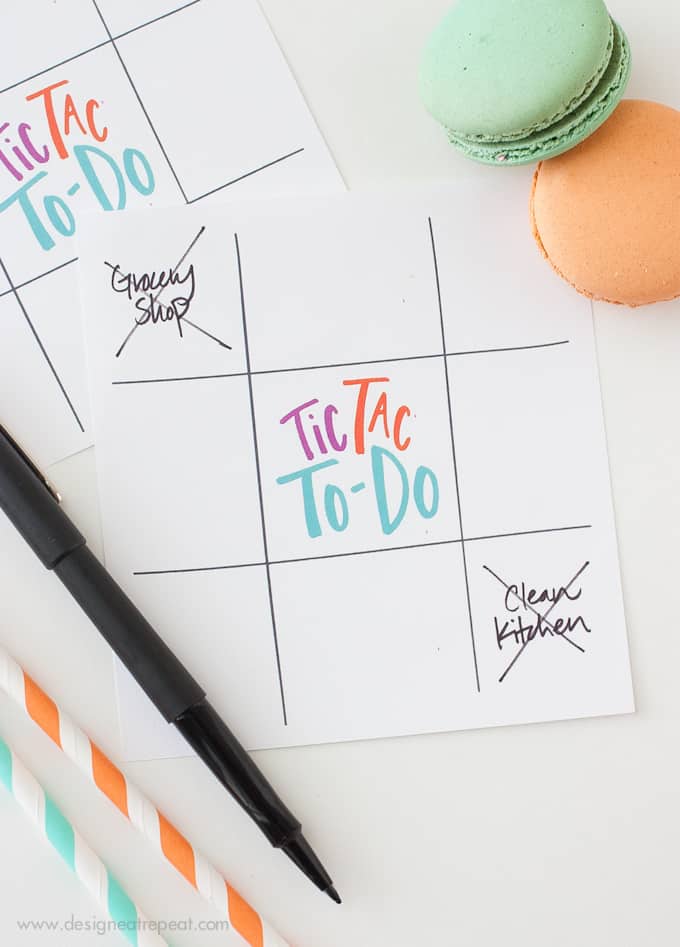 Tic Tac Toe Chore Game (via Design Eat Repeat) Cross off 3 chores and you get a prize in this fun printable tic tac toe game.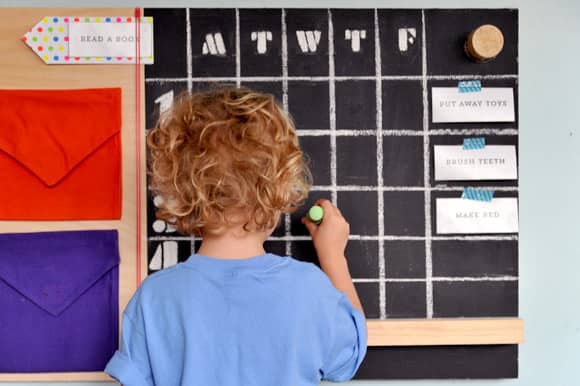 DIY Chore Station (via Handmade Charlotte) This awesome all-in-one chore station is a bit of a weekend project, but once it's done, functions as a comprehensive way for kids to take ownership of completing their household duties.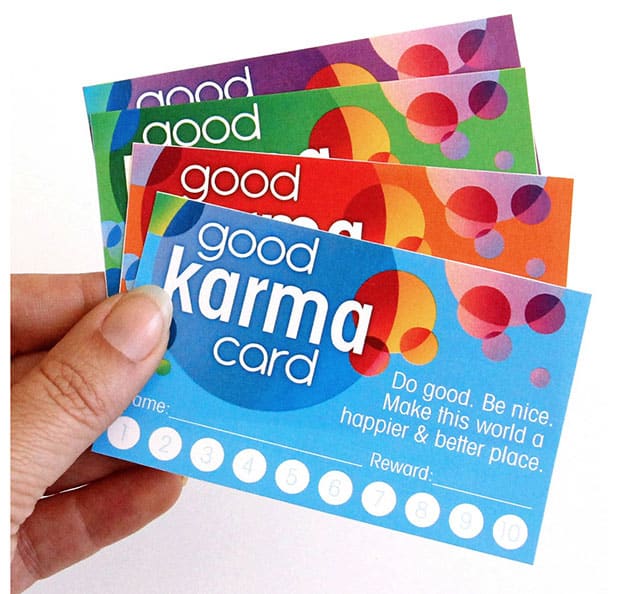 Good Karma Cards (via Dabbles & Babbles) What a brilliant idea – just like a punch card for repeat business or in this case good behavior – get up to 10 good deeds and you get a prize.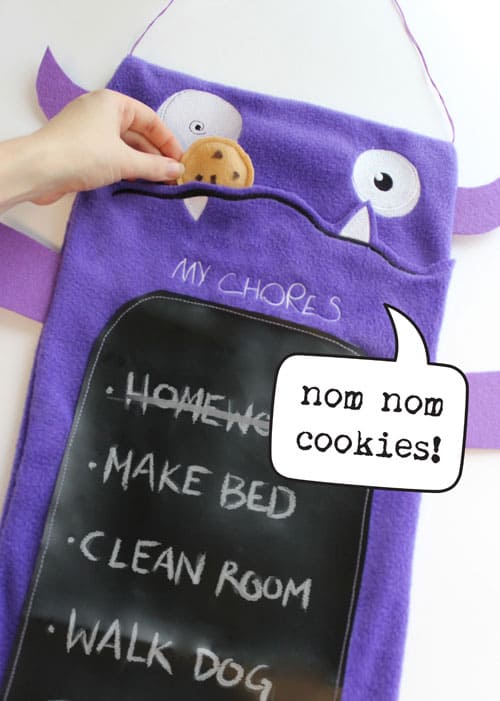 Cookie Monster Chore Chart (via Urban Threads) Kids will scramble to finish their chores quickly just so they can cross it off their list and feed this friendly monster a cookie or two.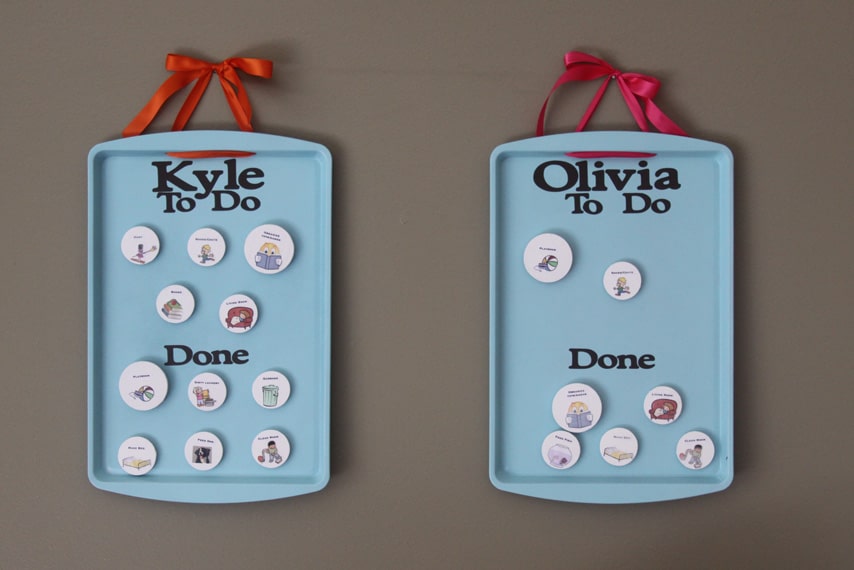 Magnetic Board Clip Art Chart (via A Spotted Pony) This is a good visual chart for younger kids so they can easily tell what tasks need to be done with these cute cartoon-like prompts.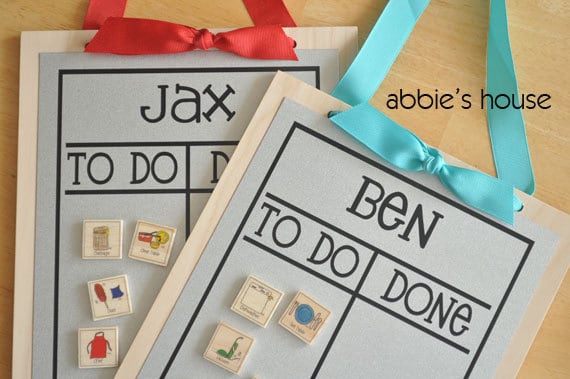 Magnetic Wooden Blocks Chart $22. If you're not into DIY'ing it, this is a neat and handy chart you can buy via Etsy seller Abbie's House which comes with separately purchased wooden icons for common household chores.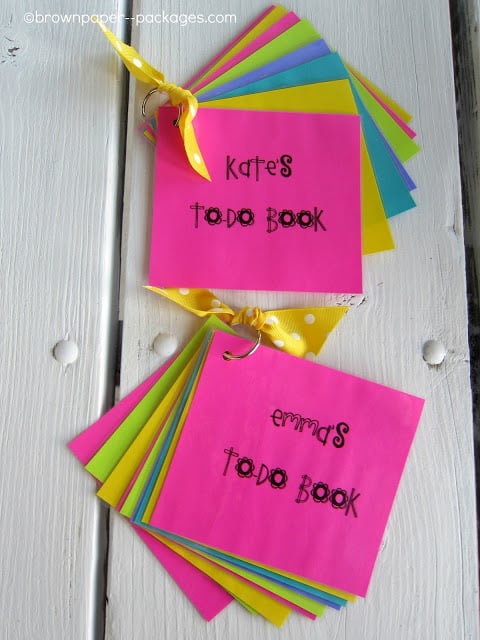 Chore Chart on a Ring (via Simply Kierste) Never leave home without your to-do list. This handy chart on a ring is also easy to tuck away or place on a hook. It's laminated so your kids can star, cross off or put a check mark next to the finished chore.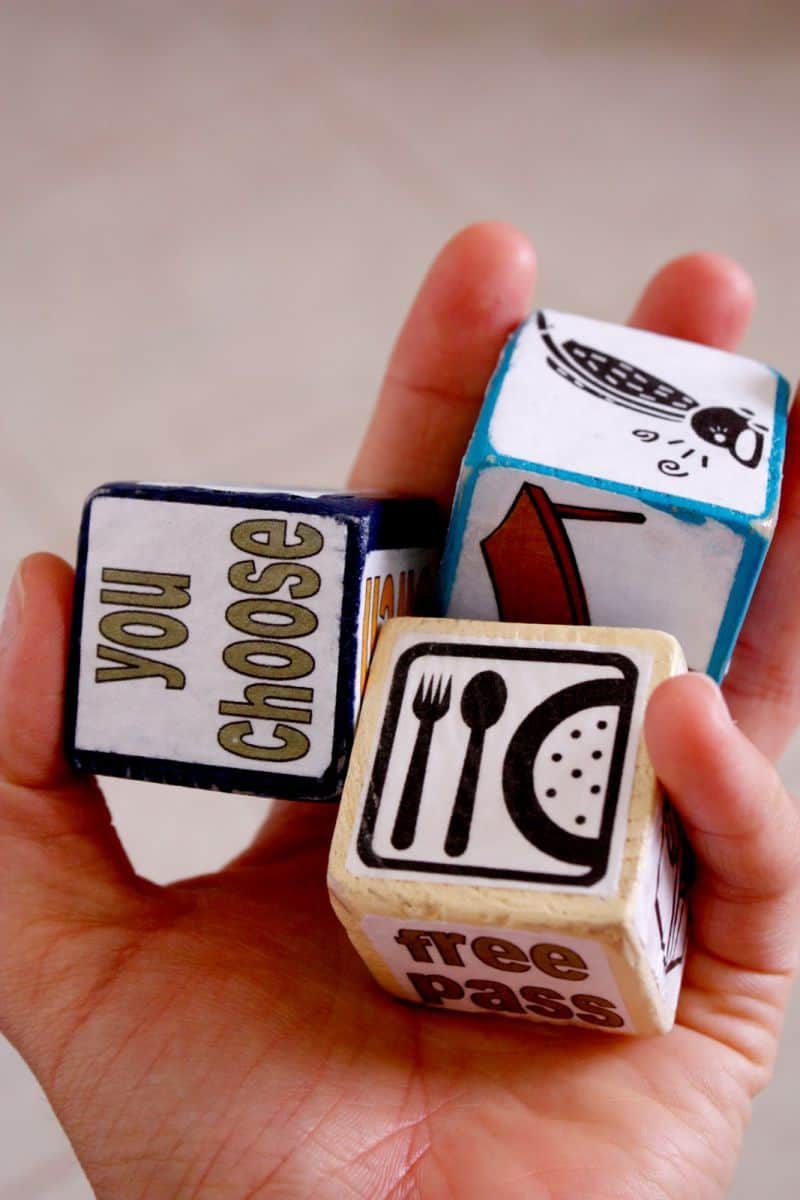 Chore Dice (via Delia Creates) This is genius – each roll scores a chore and we all know how much kids love to roll the dice 🙂 I like how there's an option for "free pass" and "roll again" which really makes it seem like a genuine game.