Perhaps once considered a tropical and more exotic fruit, mango has gone the mainstream route and you'll find lots of delicious recipes featuring this sweet and lightly tart fruit. My kids love eating mangos because it's one of the sweeter fruits you'll find and has a mild, pleasant flavor. It can also be incorporated into either savory or sweet dishes, making it a versatile addition to any meal to give it that extra pizzazz.
You could dress up a burger tropical style with mango salsa, or add it to quesadillas to bump the flavors up a notch. Or serve it as a refreshing treat in popsicles or smoothies since it pairs well blended with other fruits and vegetables. Take a look at these kid-friendly mango recipes and more for some delicious ideas.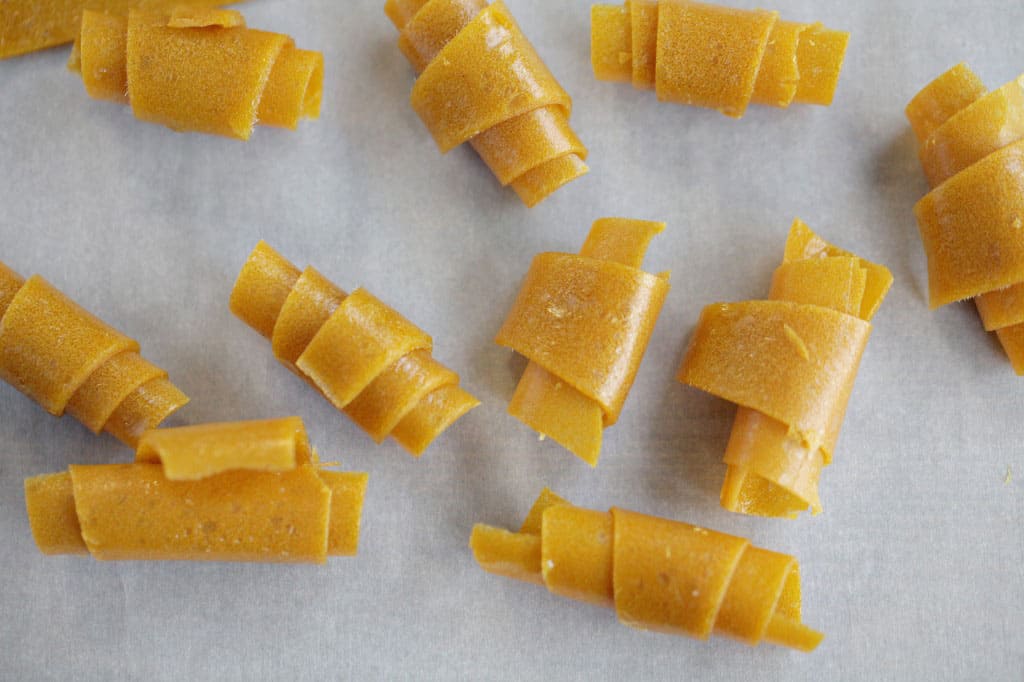 Mango Honey Fruit Leather (via Dash of Butter) Here's an easy recipe for getting that burst of fresh mango flavor in an easy to pack on-the-go snack.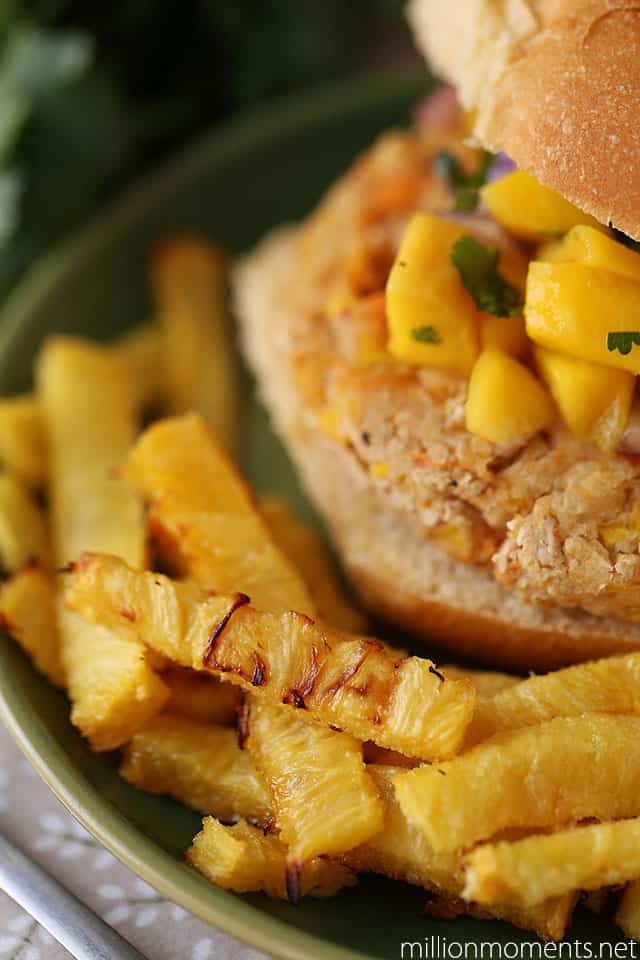 Tropical Burger With Pineapple Fries (via Million Moments) Jazz up a burger with some tropical flavors with this easy and yummy mango salsa. What makes it even sweeter? Tasty pineapple fries to go along with it!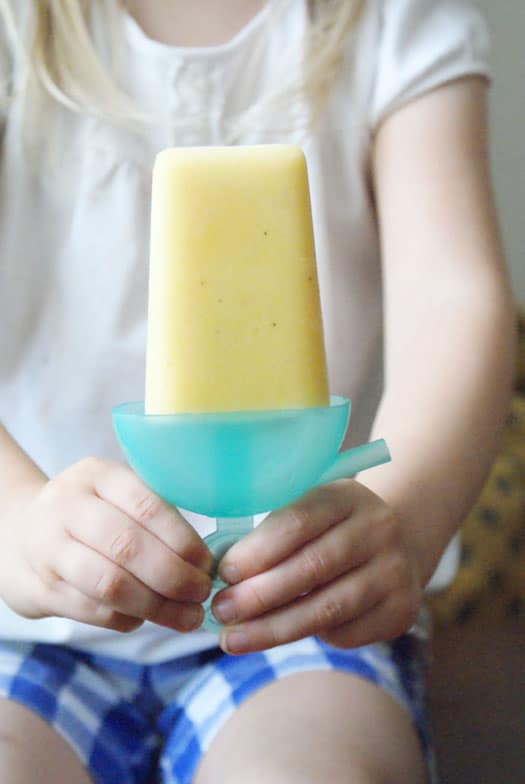 Mango Banana Popsicles (via The Two Bite Club) You won't believe how easy this 3 ingredient popsicle is to make. A great way to get big mango flavor into one refreshing treat.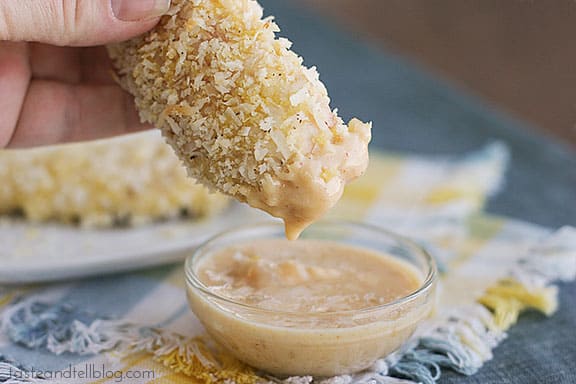 Coconut Chicken Tenders with Creamy Mango Chutney (via Taste and Tell) Chicken tenders are a perennial kid favorite food. Give it a taste of the tropics with this coconut crusted recipe and yummy mango dipping sauce.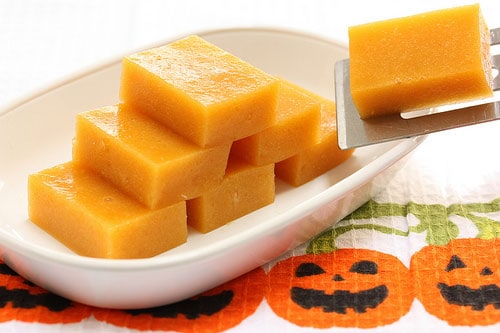 Mango Wigglers (via Meal Makeover Moms' Kitchen) Kids will get a big kick out of this fun dessert that wiggles and is like a refreshing, healthier Jello.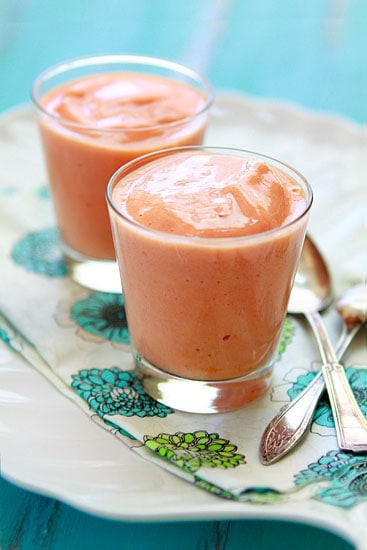 Orange Mango Carrot Smoothie (via Simple Bites) I love smoothie recipes that are simple in ingredients but still have some veggies added, like this easy orange mango carrot smoothie.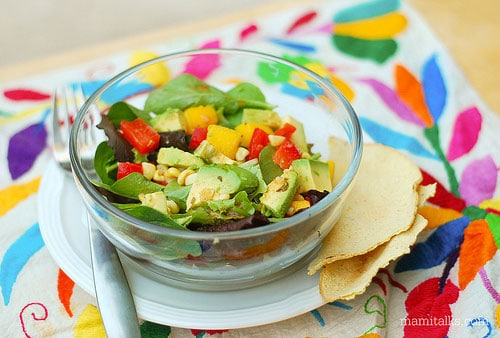 Avocado Mango Salad (via Mami Talks) We all know how hard it is to get kids to eat their greens. Try mixing them up with avocados and mangos for a sweeter flavor kids might just try.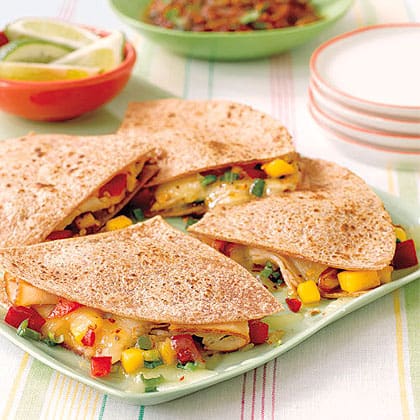 Mango Turkey Quesadillas (via My Recipes) Vary up the boring cheese and meat quesadilla with some refreshing and sweet mangos.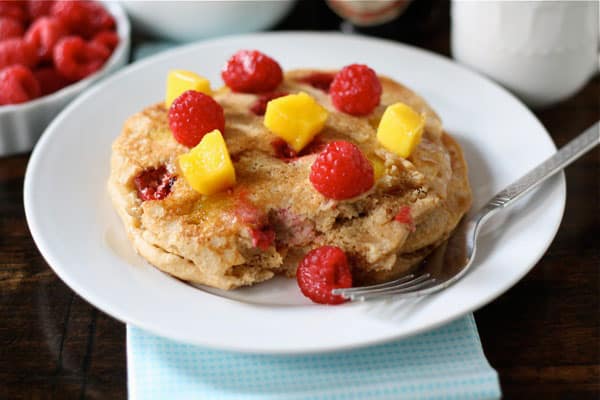 Whole Wheat Mango and Raspberry Pancakes (via Two Peas and Their Pod) Need to mix up your family brunch menu? Try this whole wheat pancake with pairs well with fresh mangos and raspberries on top.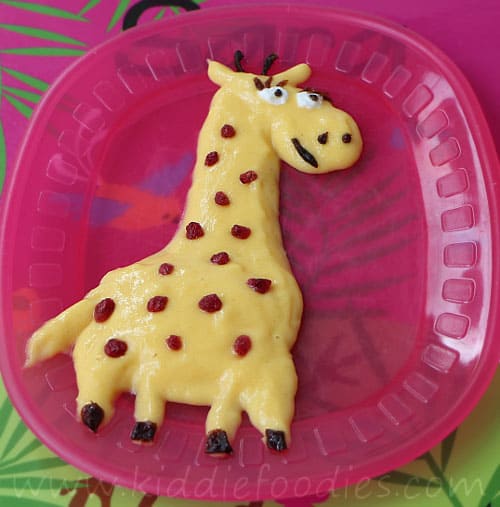 Mango Yogurt Giraffe (via Kiddie Foodies) Quite possibly the cutest way to eat mangos, this adorable giraffe is a fun way to serve up mangos to even the pickiest of eaters.
For more healthy kid-friendly food ideas, see:
9 Delicious Ways To Sneak Veggies Into Desserts
9 Inventive Ways To Eat Fruit

8 Refreshing Fruit Popsicles

8 Fruit Muffins Kids Will Love

10 Pinktastic Ways to Get Kids to Eat Beets

6 Fun Ways to Get Your Kids to Eat Broccoli

8 Ways to Sneak Kale Into Your Kids' Foods