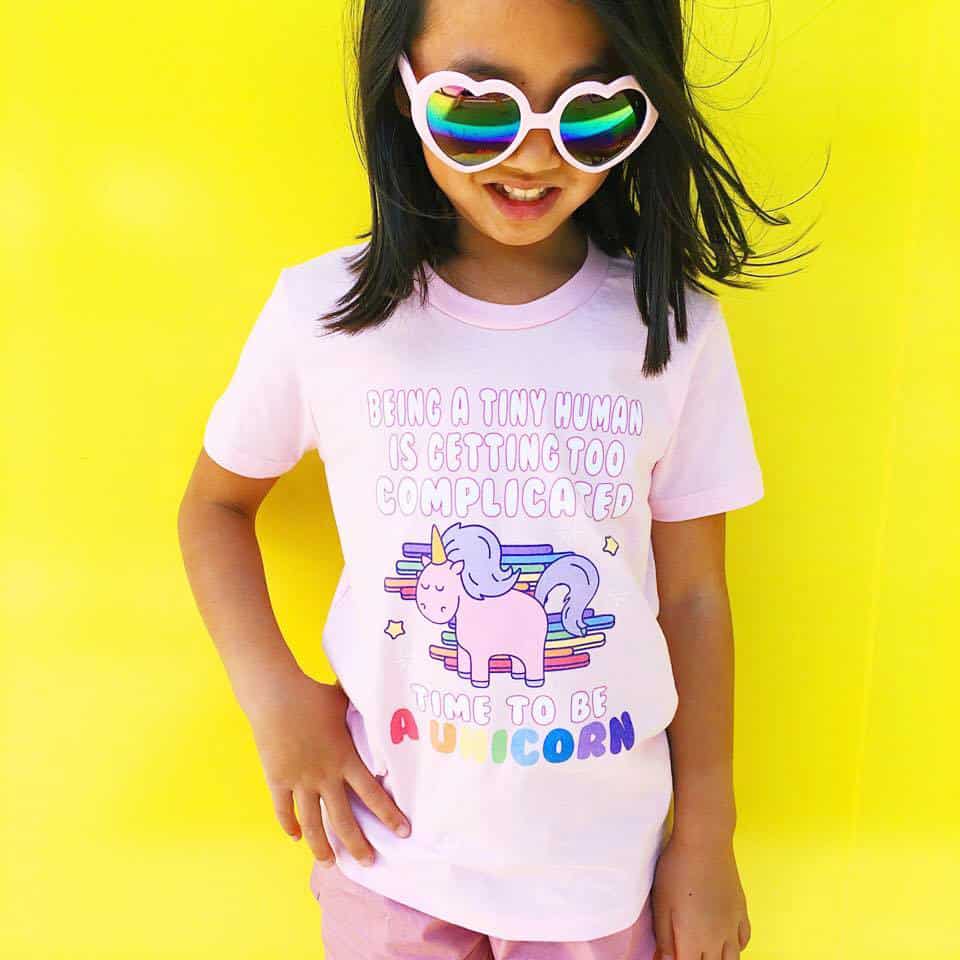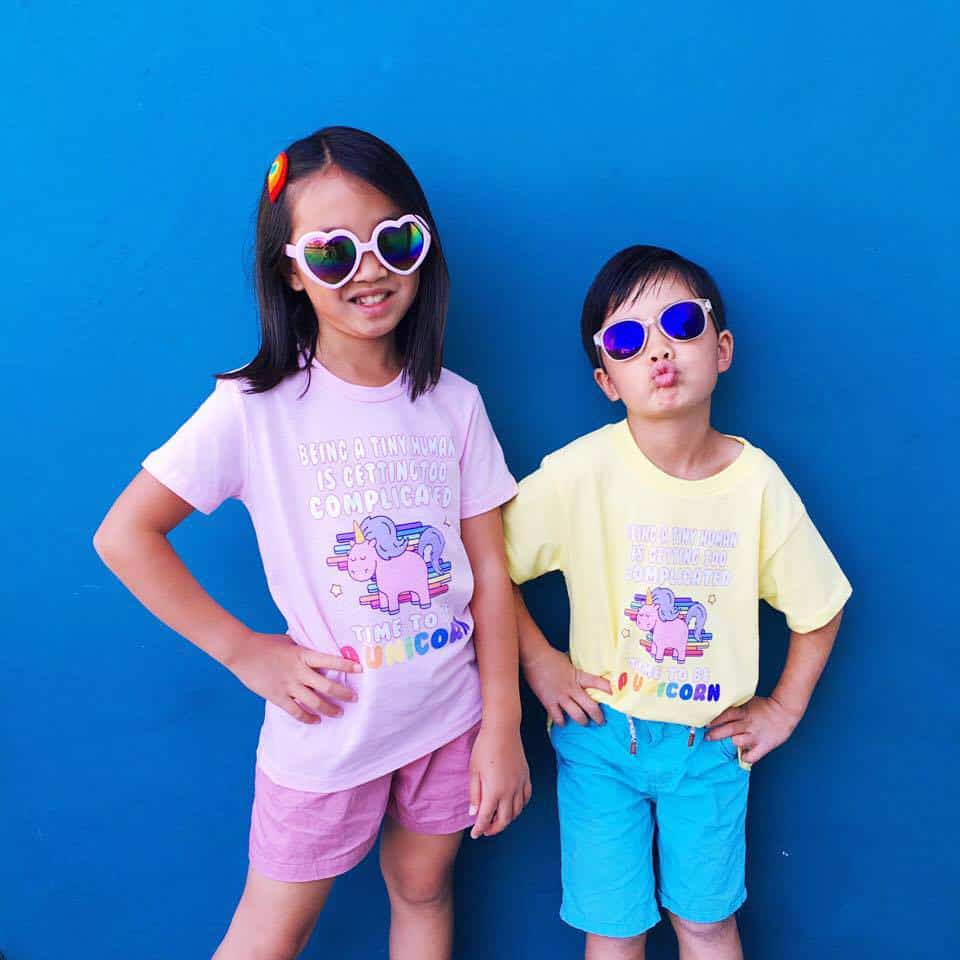 Wouldn't it be nice to retreat and become a rainbow chasing, magical unicorn when life gets tough? These whimsical unicorn t-shirts for kids describe just how it feels when tantrums, bedtime battles, and picky eating becomes too much for "tiny humans" to bear.
Our newly launched unicorn tees come in several colors (pink, blue, yellow, white, navy, silver and more) in a super soft premium tee. See all the colors available here.
CLICK HERE TO VISIT THE SHOP and see ALL our designs. We will be updating our shop with as more designs come in.