Making food for children can be a stressful challenge for parents. In some cases, we're dealing with children who are picky eaters, or seem to oscillate between food preferences – their favorite food one week is something that they don't want to touch the next week. In other cases, we struggle to make meals both delicious and nutritious, but also provide variety.
LaLa Lunchbox is an app, currently available for iPhones that aims to remedy this challenge. The premise is that your child has a hand in choosing what they'll get in their upcoming lunchboxes; you can meal plan for the whole week in advance. Every lunch has certain components: a fruit, a vegetable, a protein and a snack.
With the meal plan under your belt, you can shop for those items and not have uneaten, wasted food. And with your child engaged in the process, there's also the ability for them to learn what a balanced meals look like and collaborate on meal planning.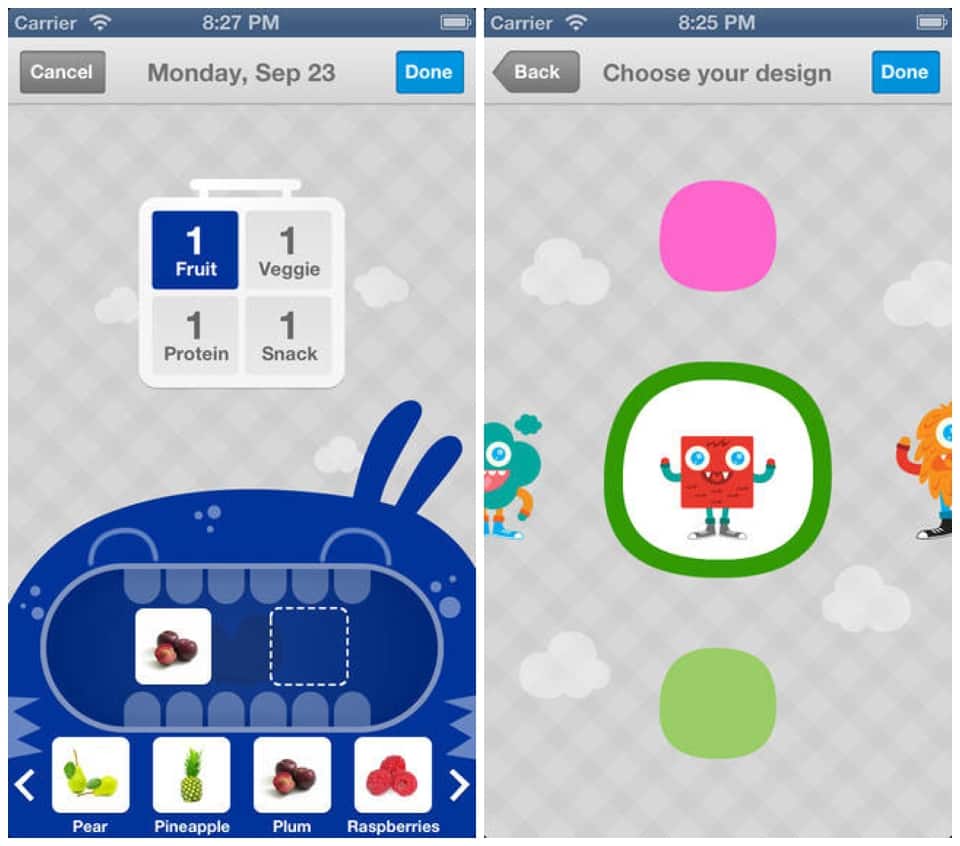 To make it even more fun, you've got the help of friendly "LaLa Monsters" as avatars kids can choose with quirky personalities ranging from the pickiest monster to the more adventurous one.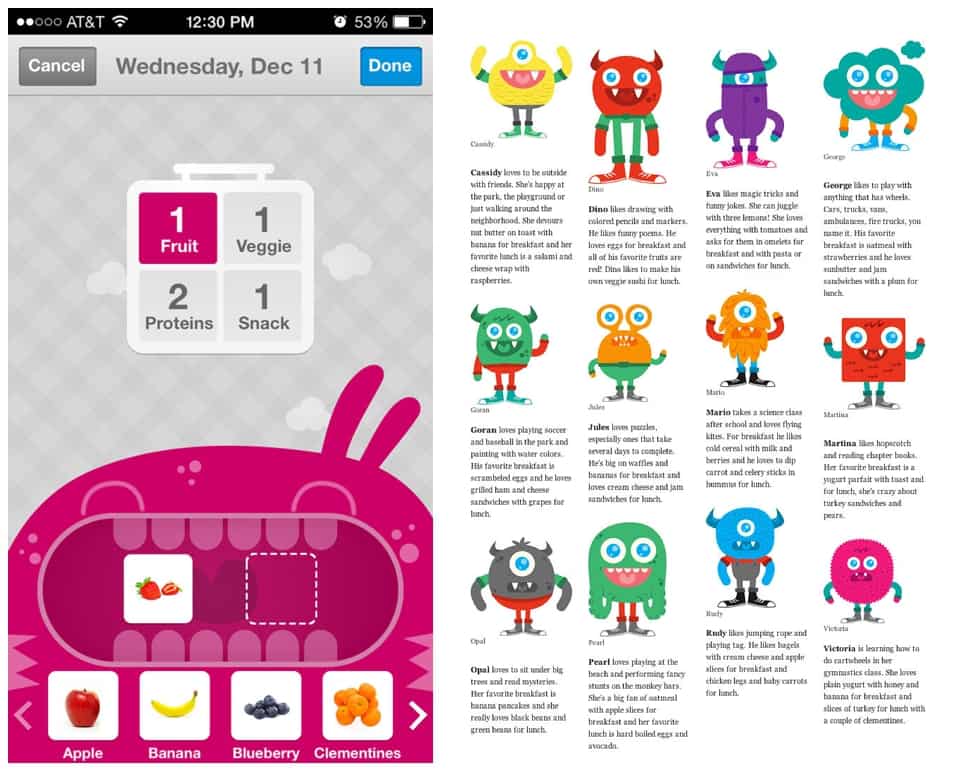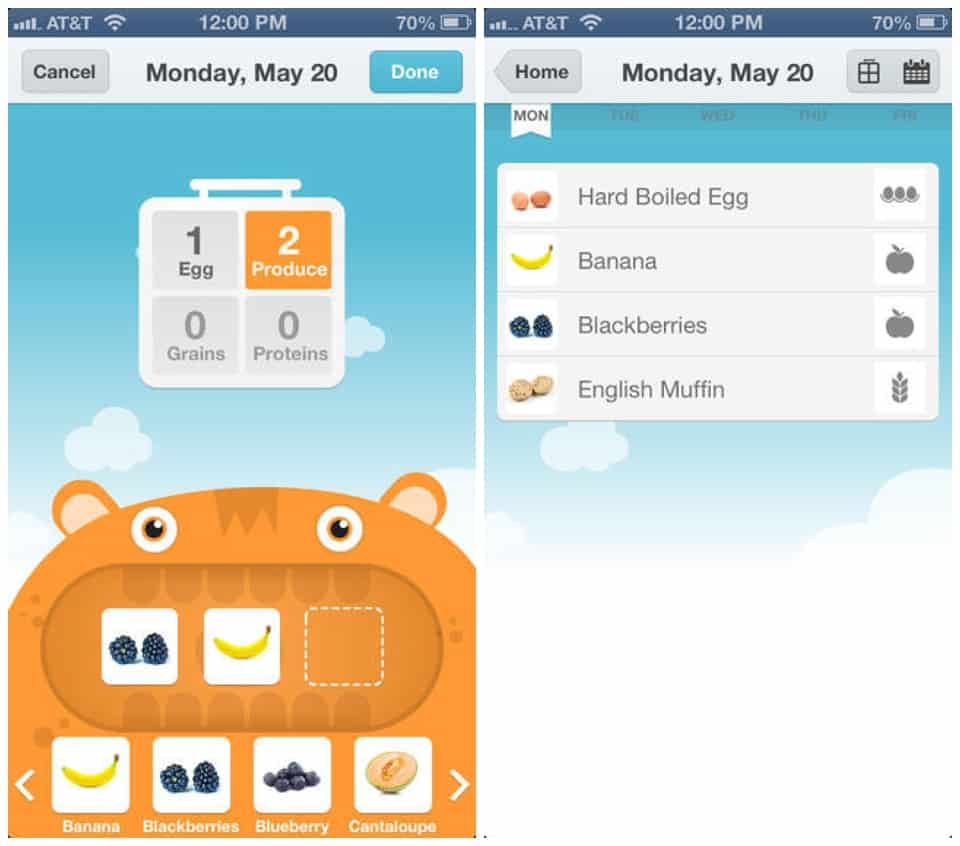 LaLa Lunchbox is currently sold in the iTunes App Store for just $0.99 and also has a breakfast version, aptly named LaLa Breakfast.