Sparkles and glitter can make anything a bit more fun and whimsical. This is especially true for handmade crafts. Take a look at this selection of glittery crafts that you can make with your kids for some shimmery fun. From cute glitter bugs that won't make you squirm, functional glass magnets, and glitter slime or play dough – these sparkly projects are perfect for a fun and crafty afternoon.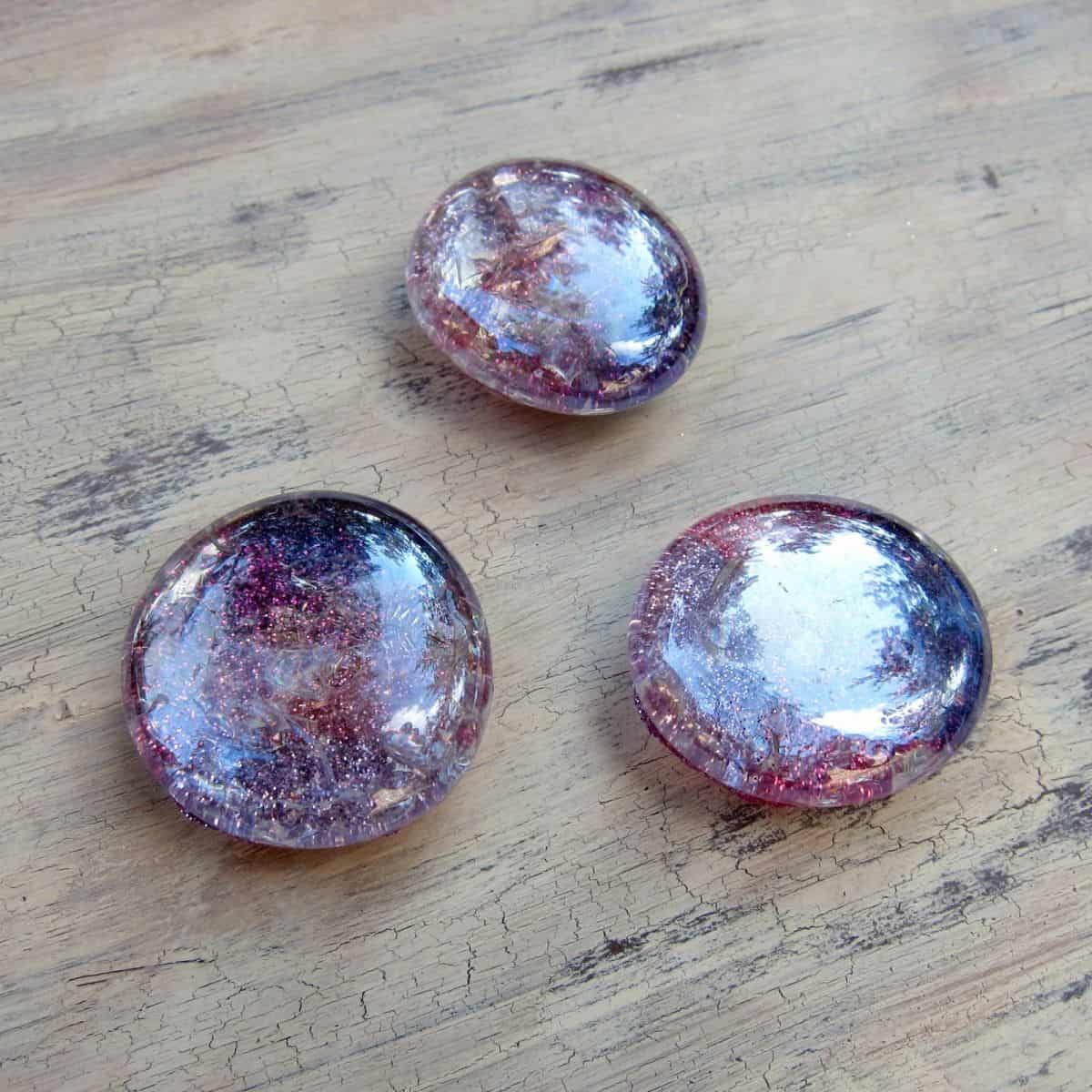 Glitter Glass Magnets (via Morena's Corner) Glitter makes these glass stones stand out. You can choose to go the magnet or pushpin route to glam up otherwise somber refrigerators or corkboards.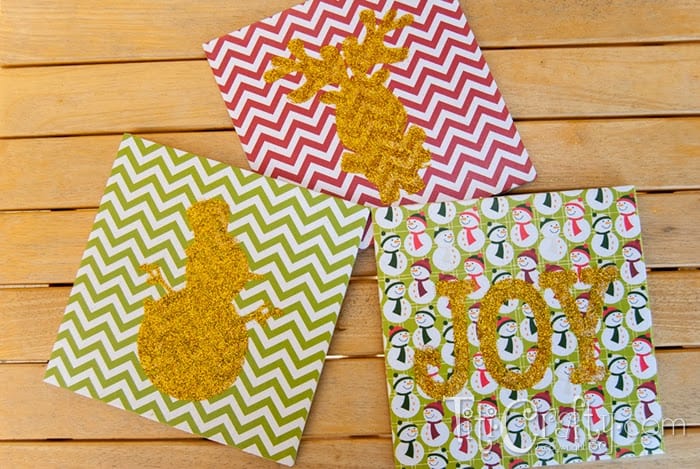 Glitter Wall Art (via Titi Crafty by Camila) I love this idea of using glitter to make pretty art. Although the example is holiday focused, you can imagine applying the technique here to any theme or shape, such as ones that would match your child's room decor.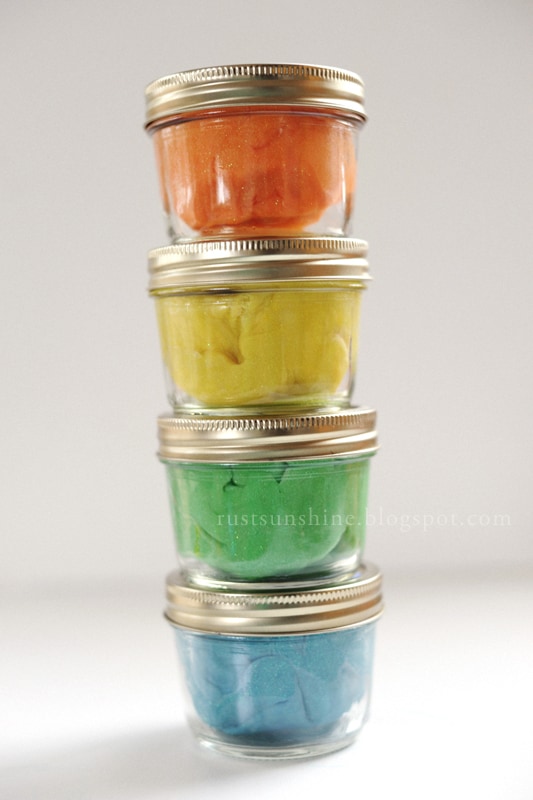 Glitter Play Dough (via Rust & Sunshine) Dress up ordinary play dough with the addition of glitter to make the end result a bit more special and festive.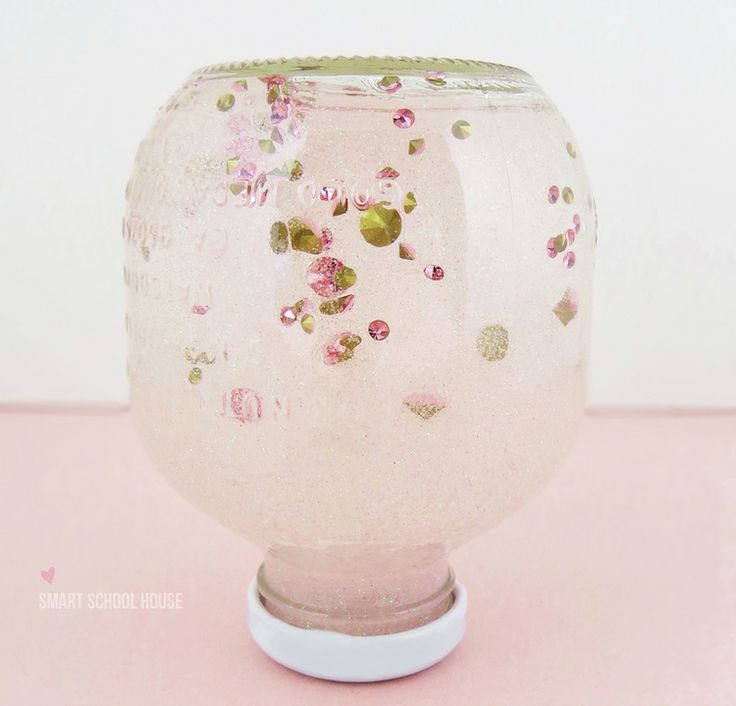 Glitter Snow Globe (via Smart School House) Snow globes can be made with minimal ingredients as a fun craft for young kids and this simple one uses just sparkly glitter to make it shine and stand out.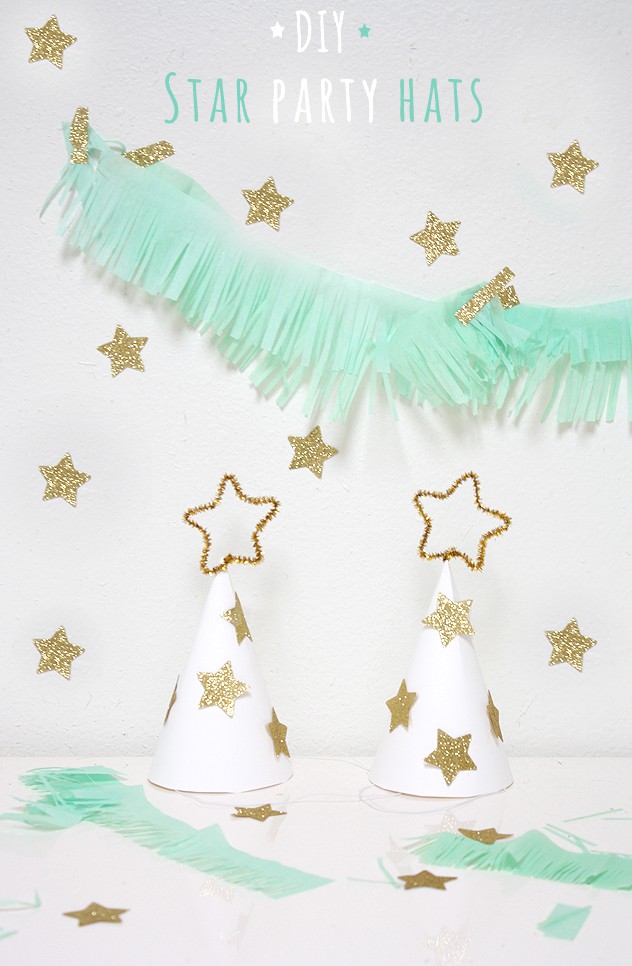 Glitter Party Hats (via A Bubbly Life) For those occasions that require party hats, take a look at this simple craft that uses glitter to spice them up. I like that you can customize it to suit your needs or theme.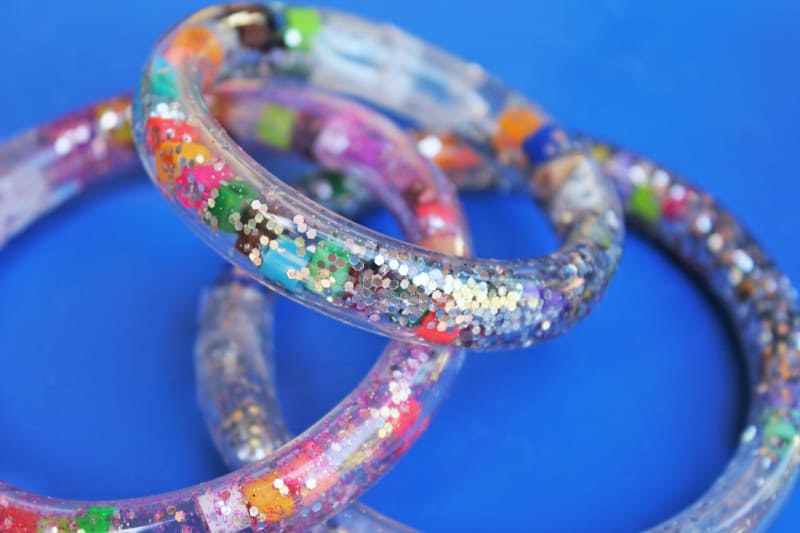 Tubular Glitter Bracelets (via Babble Dabble Do) Wearable tech is totally in. While this next craft doesn't monitor your child's heart rate, these bracelets allow your child to get hands on with the creation and proudly model the finished product.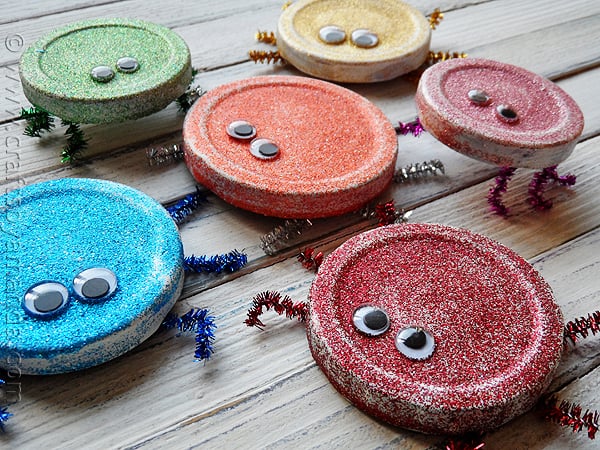 Glitter Jar Bugs (via Crafts By Amanda) Reuse jar lids that would otherwise go in the trash with this project that turns ordinary lids into glittery, googly-eyed bugs!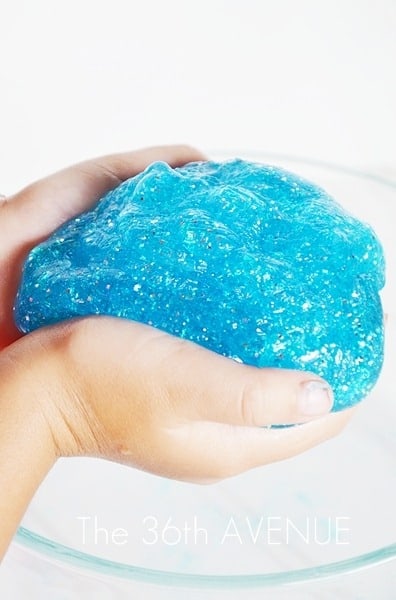 Glitter Slime (via The 36th Avenue) With just a few simple steps and ingredients, kids can make this super fun slime to really sink their hands into.
For more creative kids' craft ideas, see:
9 Fun Ways To Play With Popsicle Sticks
10 Clever Toilet Paper Tube Crafts
10 Awesome Ways To Make An Airplane

12 Dazzling Flower Crafts

12 Egg-Citing Egg Carton Crafts

10 Creative Ways to Make a Puzzle

10 Delightful Clothespin Crafts

8 Creative Paint Chip Crafts

10 Clever Ways to Play with Paper Straws

10 Cheerful Butterfly Crafts