Calling all LEGO enthusiasts, young and old. These unique and beautiful LEGO jewelry accessories combine a bit of playful and glam in one. Handmade by Tel Aviv based French designer Sarah Noly, also known through her Etsy shop as "Mademoiselle Alma" named after her daughter (Alma means Mademoiselle (Miss) in Hebrew), Noly creates one-of-a-kind LEGO jewelry combining them with Swarovski crystals to dazzle them up a bit.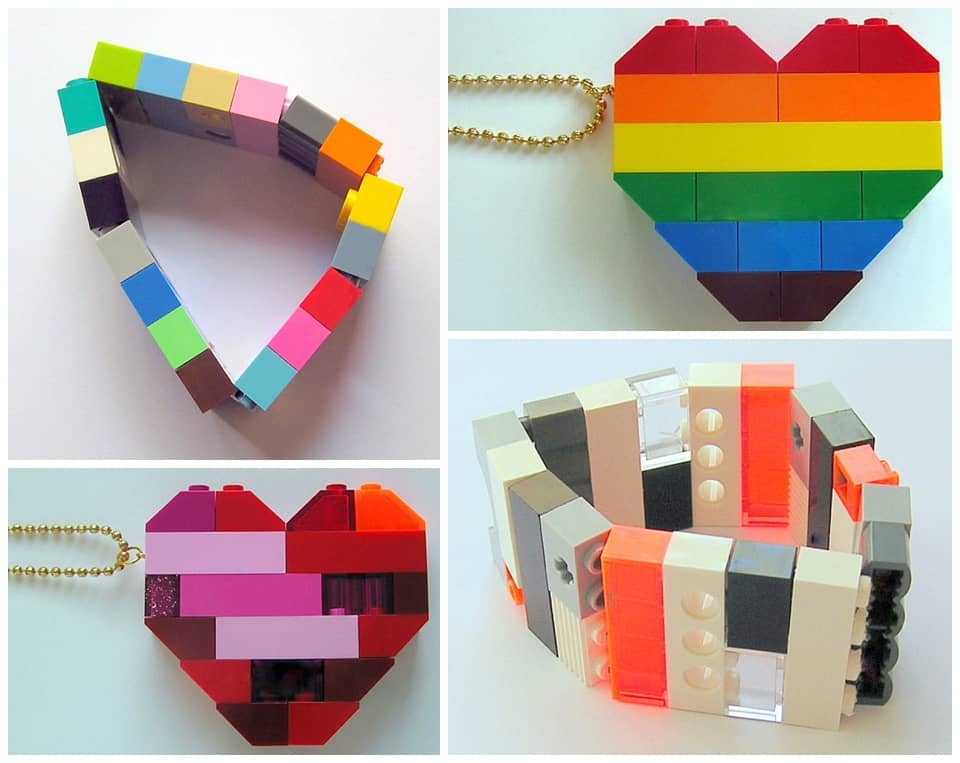 You'll find cute heart shaped pendants, LEGO brick earrings, bracelets, hair pins, rings and brooches in all different color combinations and palettes. Great for the little girl (or mom!) who's fond of LEGO.


What's great is that you can order various pieces in lot sizes from 5 to 30 pieces which make them fun options for party favors or grab bags.


There's even the option to DIY your own jewelry with ready made pendant LEGO bricks.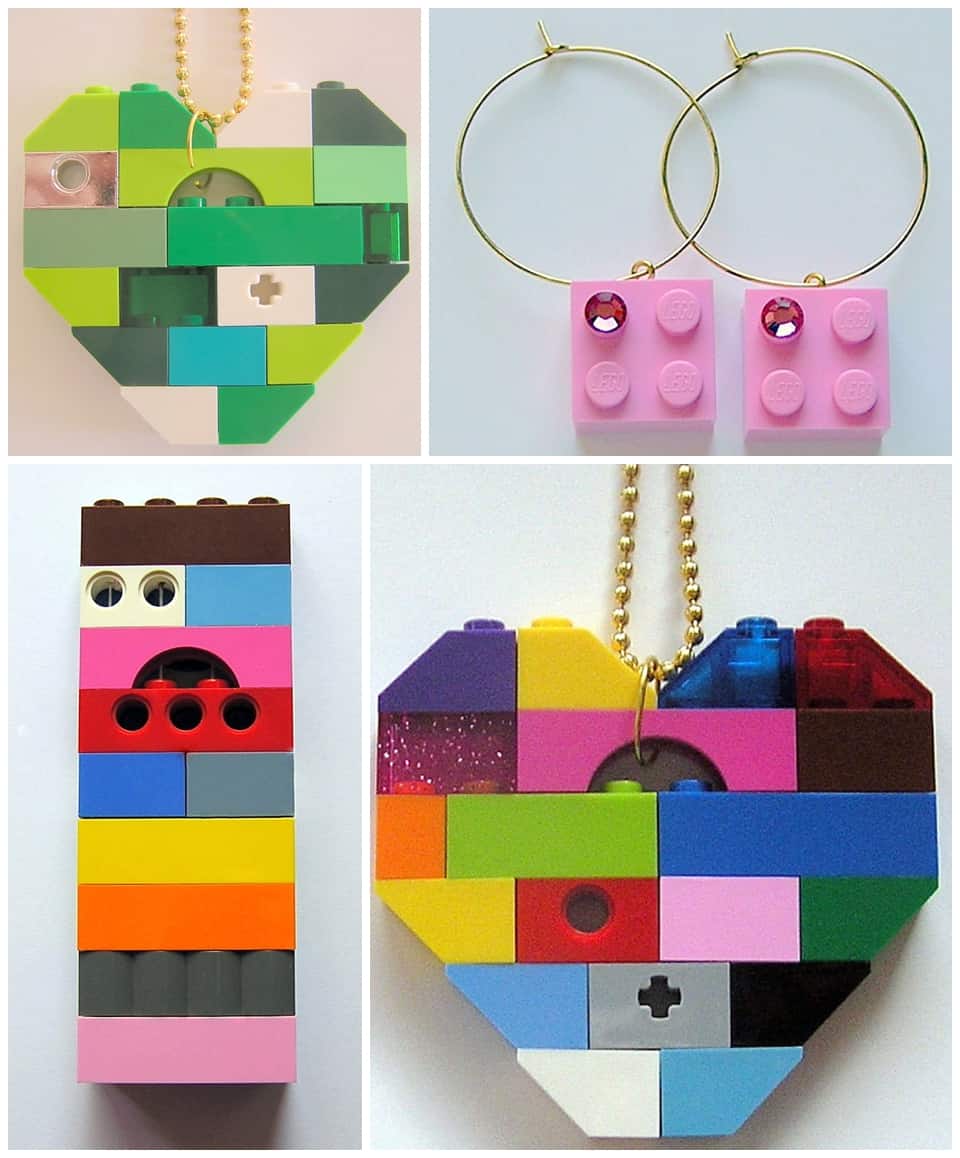 View Mademoiselle Alma's entire LEGO jewelry collection here on Etsy. Or visit their Facebook page that is also a shop. Mademoiselle Alma is based in Tel Aviv but does ship internationally. All jewelry materials are made from high quality supplies, free from lead, nickel or chemicals.
For more LEGO ideas, see:
8 Playful LEGO Learning Activities