(Video by Farm to Table Baby Mama: Quiche with Brussels Sprouts, Apples and Shallots)
Like many parents, I find myself in need of food inspiration for what to feed my family and children. Although I like to cook, it's easy to get in a rut and depend on my weekly rotation of what to feed the kids. As many parents know, getting kids to try new, fresh and healthy foods can be a challenge!
Patricia Wong from Farm to Table Baby Mama (FTTBM) addresses these challenges in her video cooking series.
I met Patricia through a mutual friend and am so happy I stumbled upon her fresh approach to feeding kids healthy foods. FTTBM is about "providing baby and children with delicious foods that are fresh, tasty, organic and made with love."
In her video cooking series, Patricia outlines steps to make delicious farm fresh dishes. You'll find classic comfort foods such as Roasted Chicken with Summer Vegetables and Harvest Pumpkin Soup. You'll also find adventurous dishes made kid-friendly such as Quiche with Brussels Sprouts and Apples, Vegetable Sushi and Ramen With Farm Fresh Eggs and Vegetables.
If you have a baby just learning to eat solids, you'll appreciate the baby menu with interesting purees made with fresh ingredients such a Sweet Peas with Mint or Fig Pear and Carrot Puree.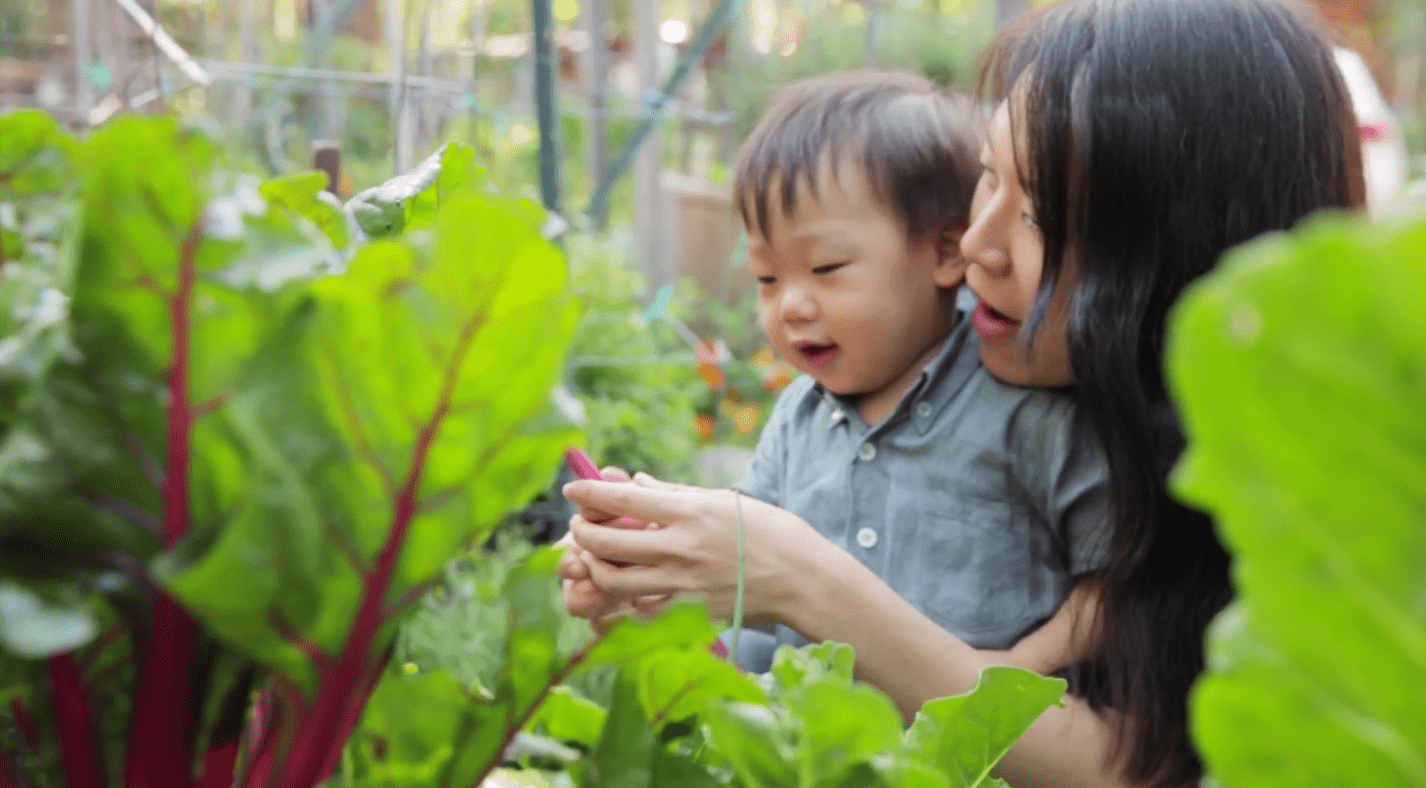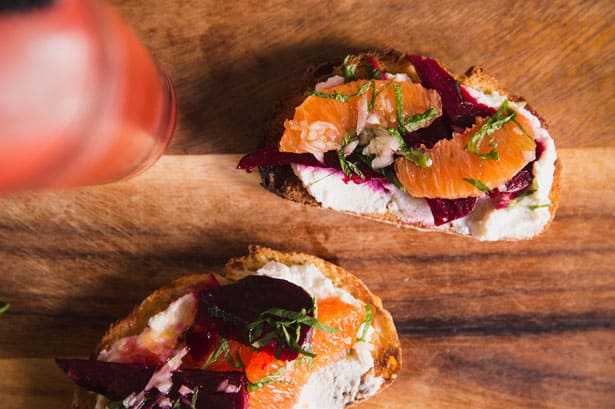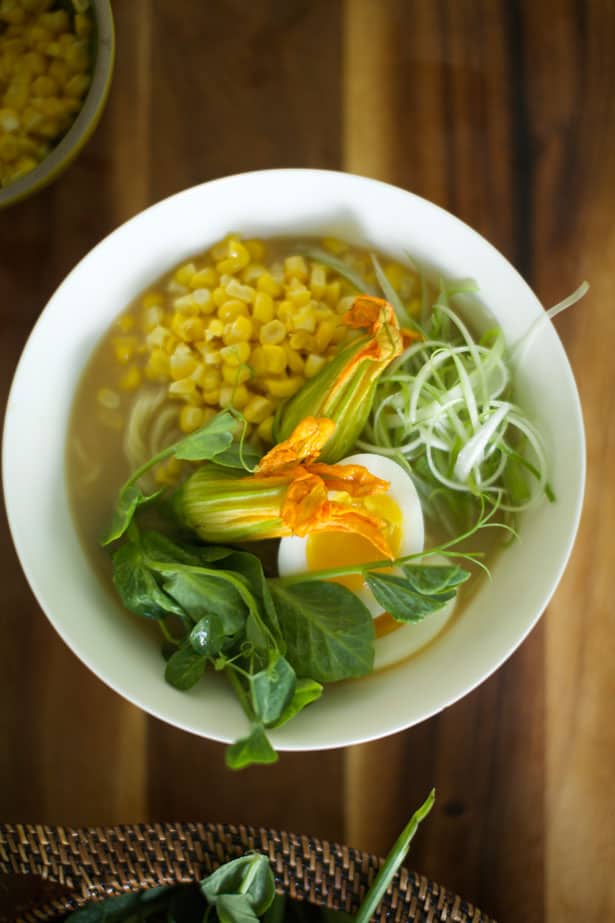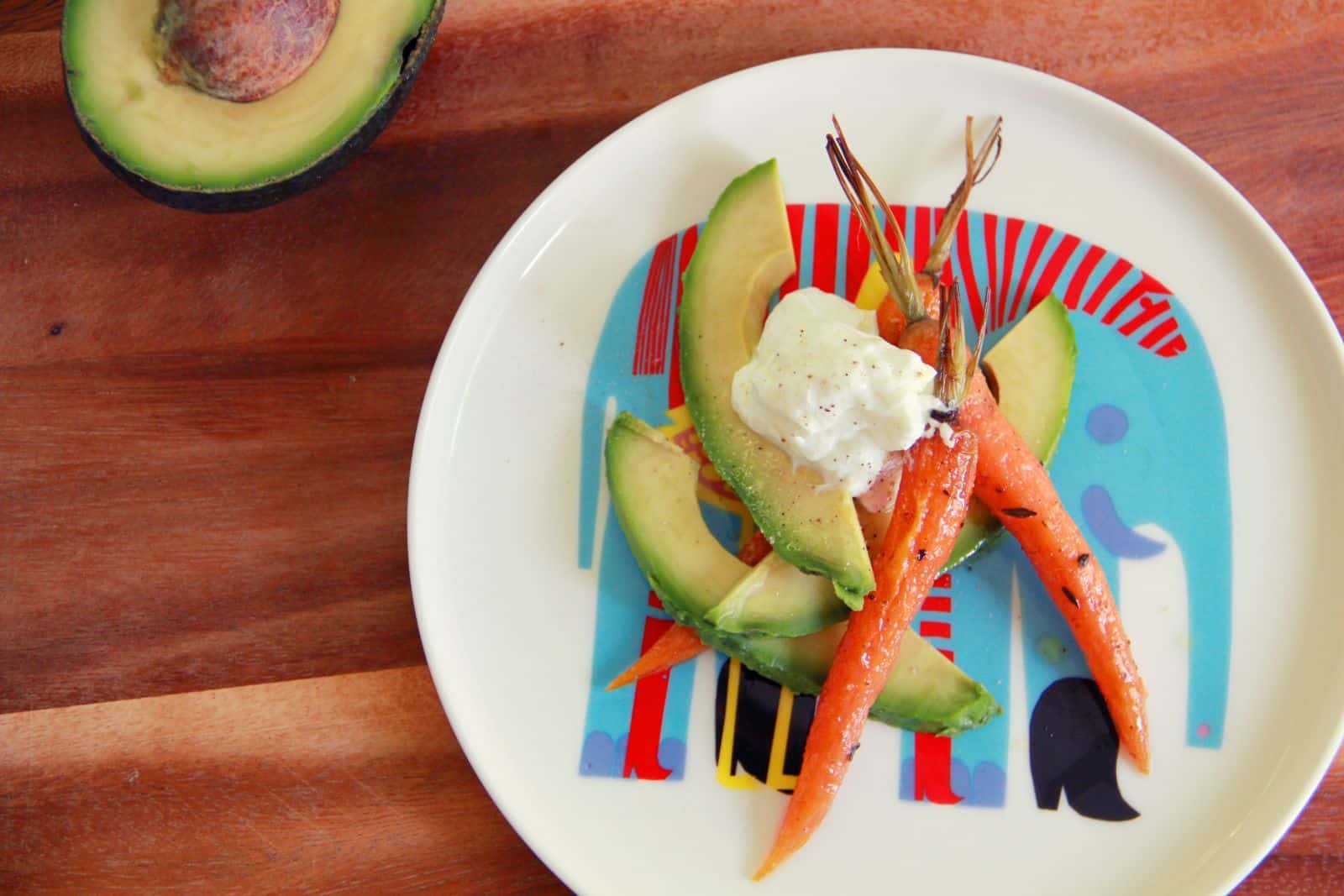 Not only do the videos walk you step by step on how to prepare each dish, they're also well-produced with beautiful images along with upbeat music. Watching them will make you want to hop, skip right to your kitchen and cook up a storm, toddler in tow.
It's one of FTTBM's goals to have you enjoy cooking delicious fresh foods for your family and get the kids involved. I recently spoke with Patricia about her go-to tips for having little ones help in the kitchen.
"For both of my little ones, they are really interested in being wherever I am – which is usually in the kitchen. I made sure all the cabinets they could reach had items that I was comfortable with them taking out like pots and pans. I also got a simple play kitchen from Ikea so that they could "cook" when mommy was cooking. It can get crazy in the kitchen, but they know that it's their space there too. My older one brings in his chair to watch and help when he can and the little one likes to be carried to take a peek every time he hears a sizzle. I grew up in my Mom's kitchen in the same way, watching her cook in her arms."
As for Patricia's approach to kids trying new foods, it can sometimes be a "sales pitch" but often worth it.
"Recently, I had my son try Shanghainese soup dumplings. And I know he likes soup, so I told him to try it because it has very delicious soup inside. And that if he didn't like it he didn't have to eat it. I showed him how to take a small bite first and then slurp the soup and he took one taste said "mmmm…" and then stood up and danced! It's not always this fun, but he now tells the baby to "try it!" whenever he's making something so I think that something's working."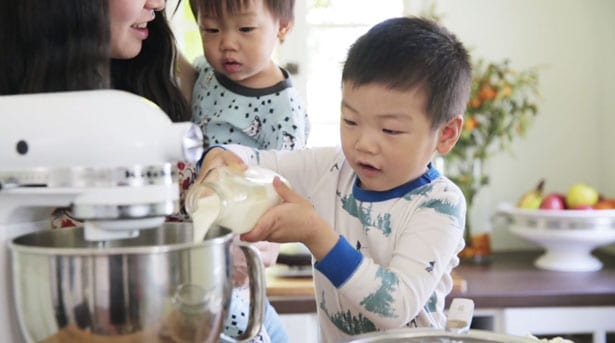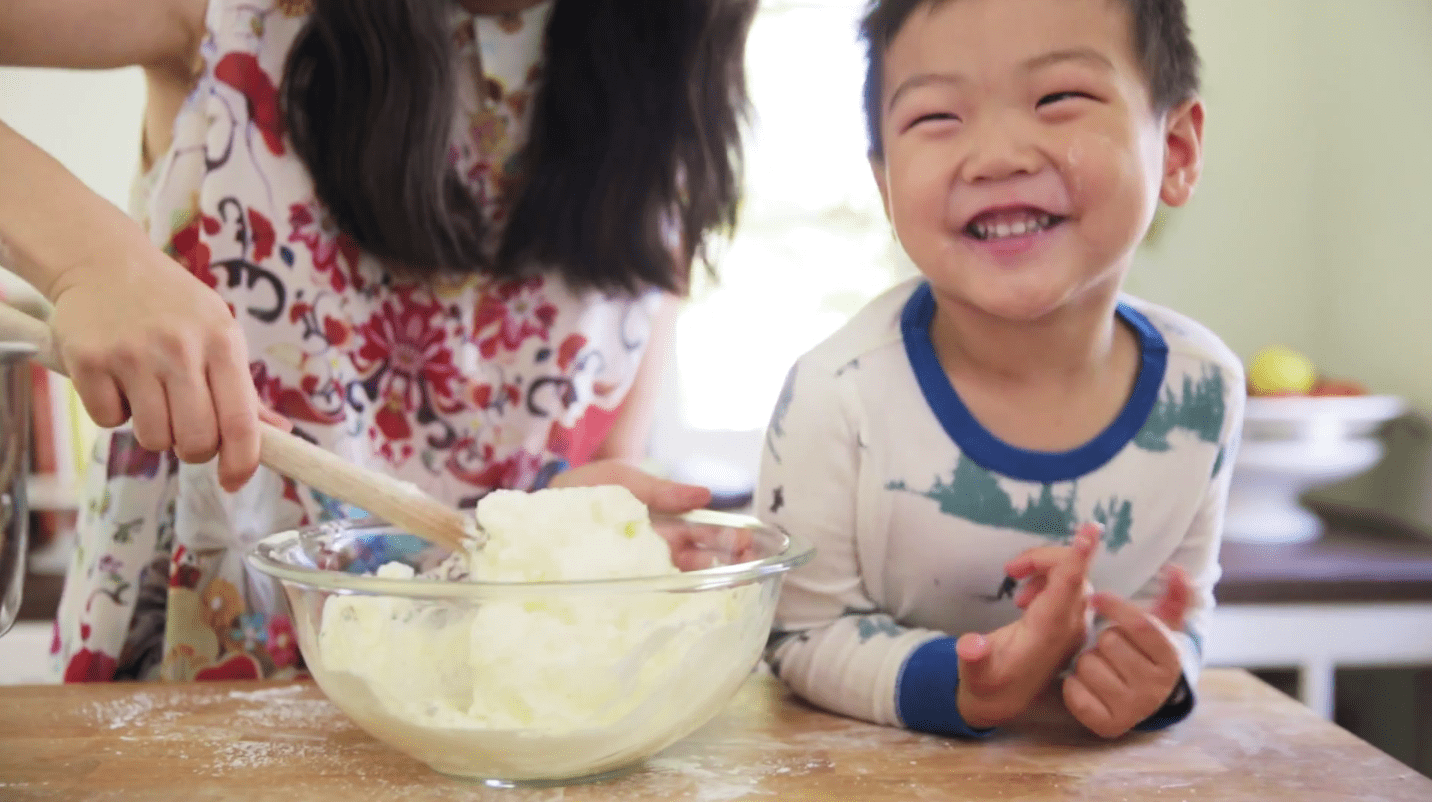 Farm to Table Baby Mama is a free video cooking series on YouTube. Check them out here and subscribe for the latest videos. I promise you will be inspired to make at least one if not all of the delicious looking recipes featured.
(All Images via Farm to Table Baby Mama)