I'm so excited to introduce Kellie Bieser today, who is sharing how to go "beyond the smile" up next in our Photography series. Kellie is a "rule-breaker" when it comes to photography, but in a good way. Her moving images as the photographer behind Shutter & Glass are captivating and makes me pause and think about how we traditionally capture children.
It's natural to want to catch kids smiling at all times, but Kellie captures all the nuances and moments in between, and makes us realize the scowls and frowns can be just as wonderful as the giggles and laughs. She has a way to make you believe you're actually right there with the child. Whether it's lying on the grass enjoying the sun, teetering precariously on a pole or sitting down quietly reading a book – these are just examples of the images she's captured so beautifully on her site. Welcome Kellie!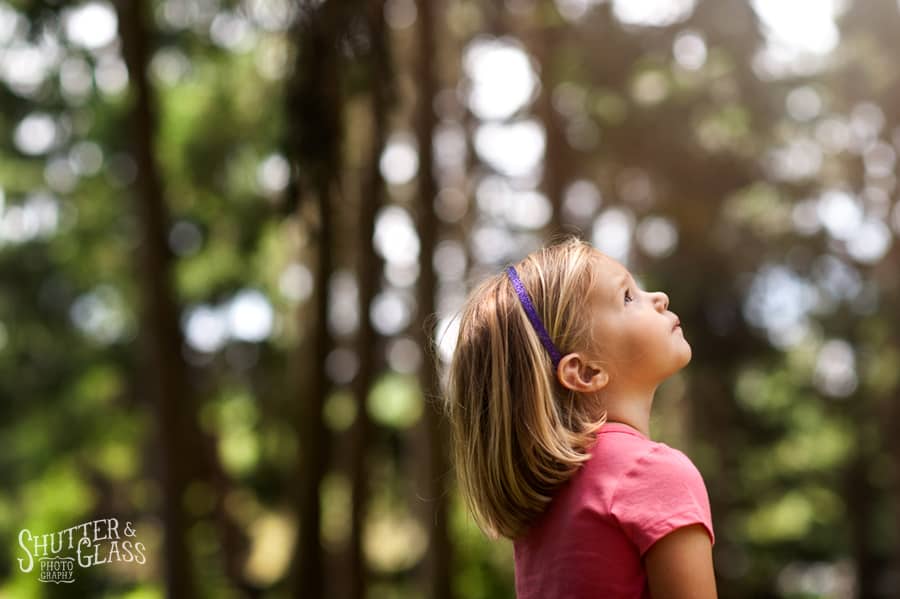 (all images by Shutter & Glass Photography)
I am probably about 6 months old in the picture in my mind, my big sister's arms wrapped around me, both of us gazing at the camera. Decked-out in frilly pink dresses, neither of us is smiling and our eyes are puffy and rimmed with red. My mom tells me that this is the only shot from that session where we weren't mid-scream, and after hours of trying to wrangle us into a somewhat acceptable pose…into any pose…she was happy to settle for this one image.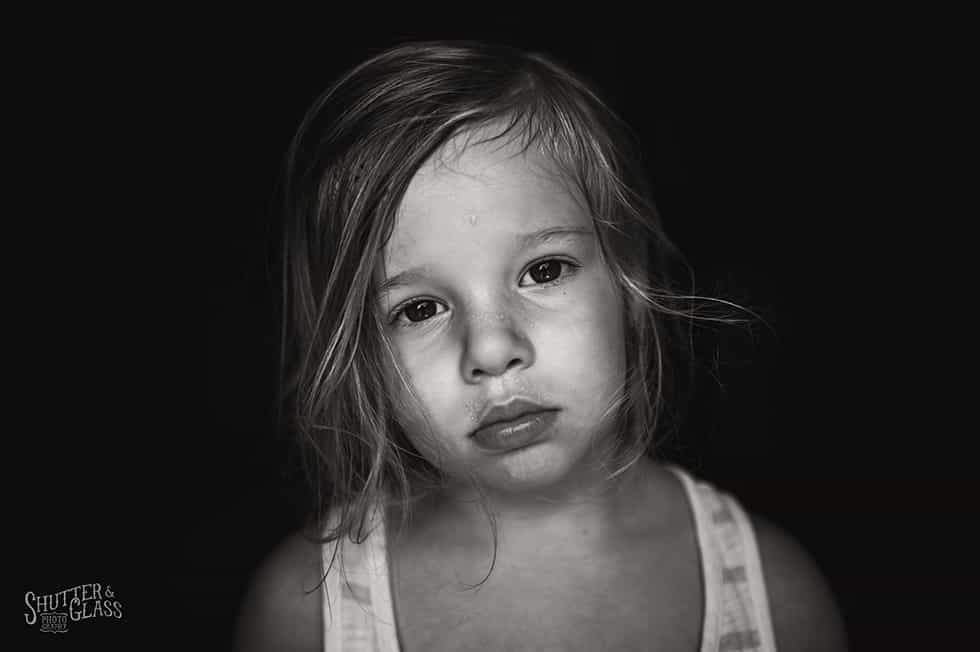 Of course, this was a different era of photography when studios with autumnal forest backdrops and soft focus head shots were all the rage. All my mom wanted was a picture of her two girls dressed in their best, happy and smiling. A picture to send to the grandparents, to put in a frame, to remember how wonderful and sweet this fleeting stage of our lives was.
And isn't this what we all want as parents when trying to document our kids? Images of them happy and smiling, exuding the joy and wonder of childhood and freezing in time the happiest of memories? In fact, I would argue that we are perhaps even more obsessed with those "Say Cheese!" shots now than ever before. In a Facebook-driven age of digital photography where we can edit the versions of ourselves and our kids that we want our friends to see, it is easy to keep only the shots of happy faces and delete the rest.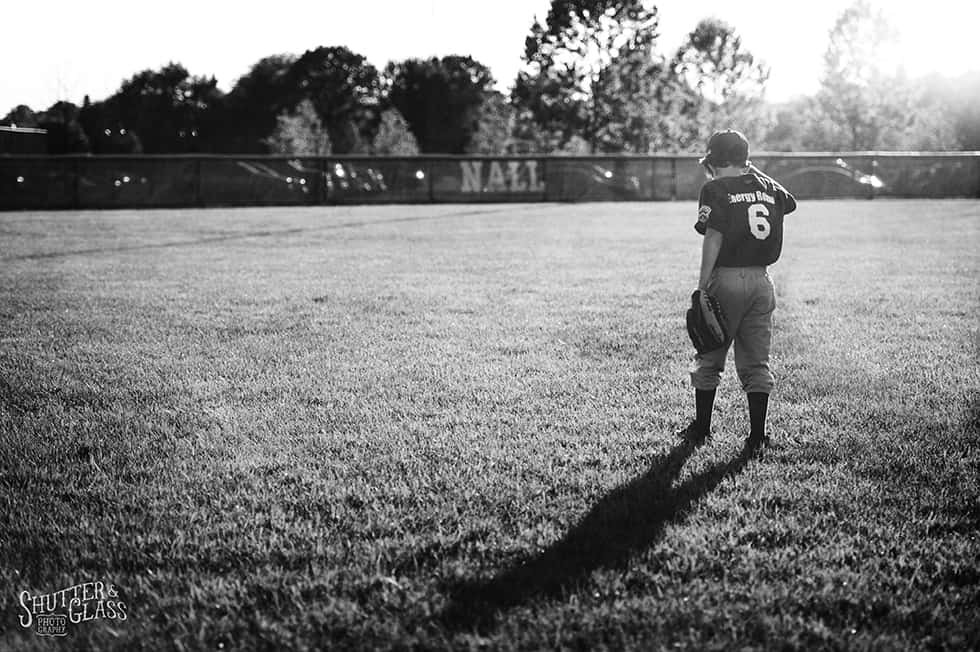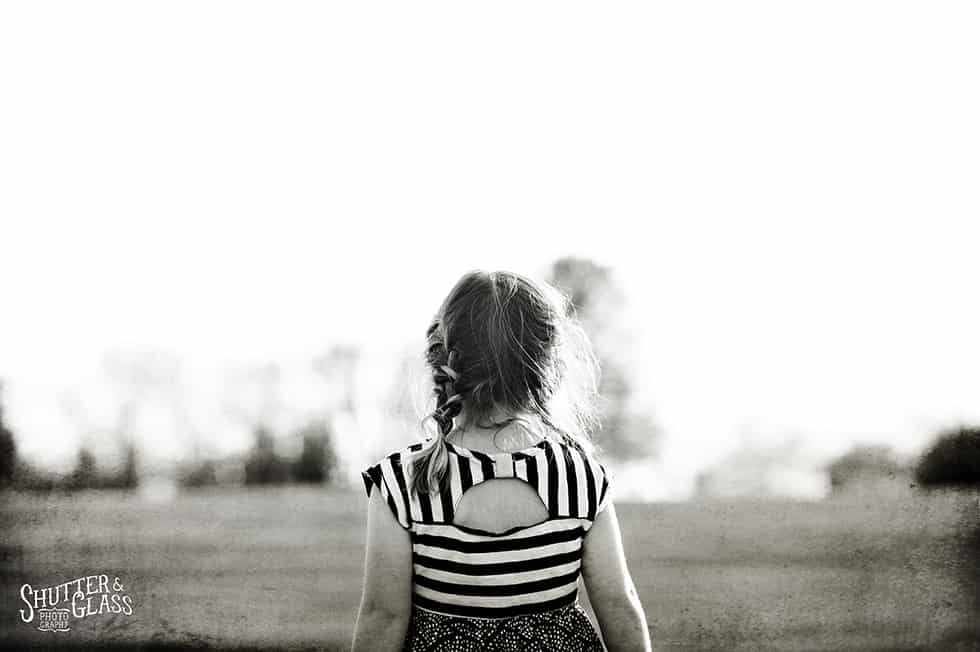 But I am here to plead in favor of those out takes…keep those pictures where faces are dirty and lips are stuck out in a pout. Bring the camera out for skinned knees and mismatched outfits and messy pigtails. Because while they might not depict the prettiest side of childhood, they are real and authentic and I promise that someday, you will want to remember those moments, too.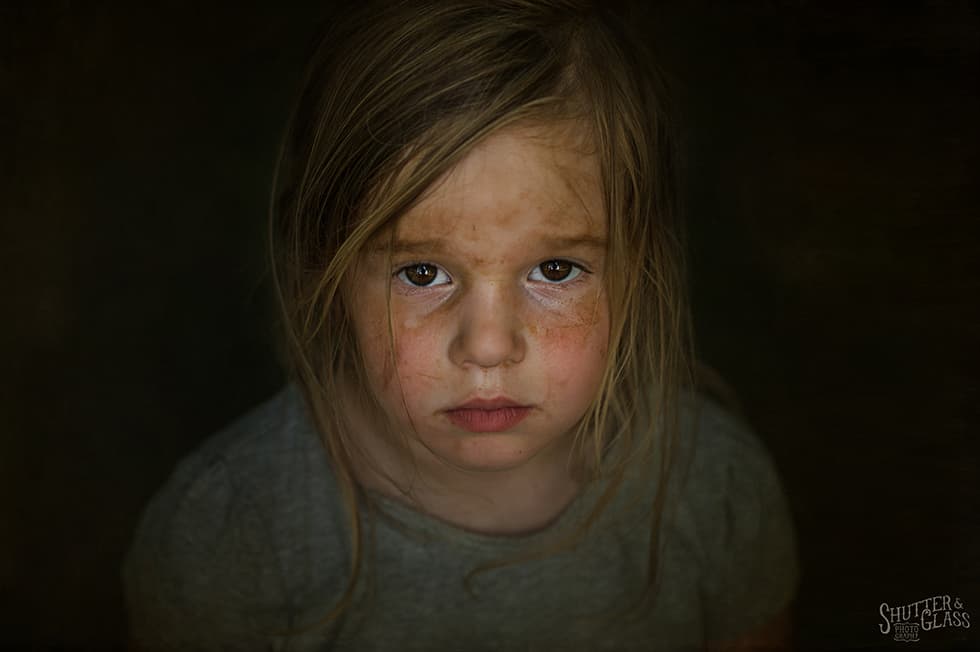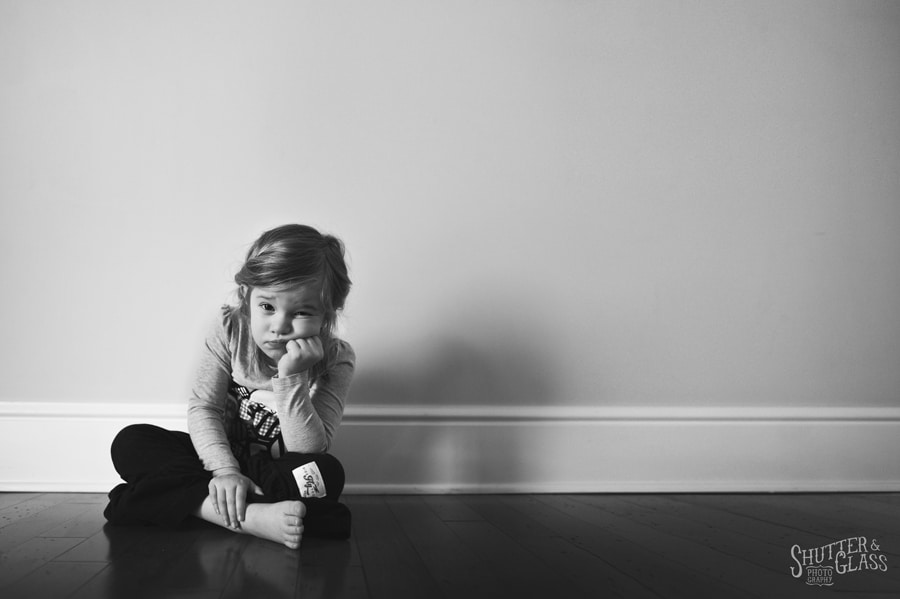 As a professional photographer, I always tell my clients that I want to capture genuine emotion…which means that if I am going to get a smile it is going to be because their kid is happy, not because I am *telling* him or her to smile. And if their kid is upset or wild or just not wanting their picture taken? I am going to capture that too! I fully believe in the overriding beauty of authenticity.
As a mother, I have made it my artistic mission to document the real everyday of my kids' lives even when it isn't "picture perfect" in the traditional sense. Parenthood for me has been defined by a roller coaster of emotions and I want to remember it all. In fact, I find that many of my favorite photos of my kids…the ones that hang on my walls…are not of their smiles (which I adore) but of their quieter, more serious moments.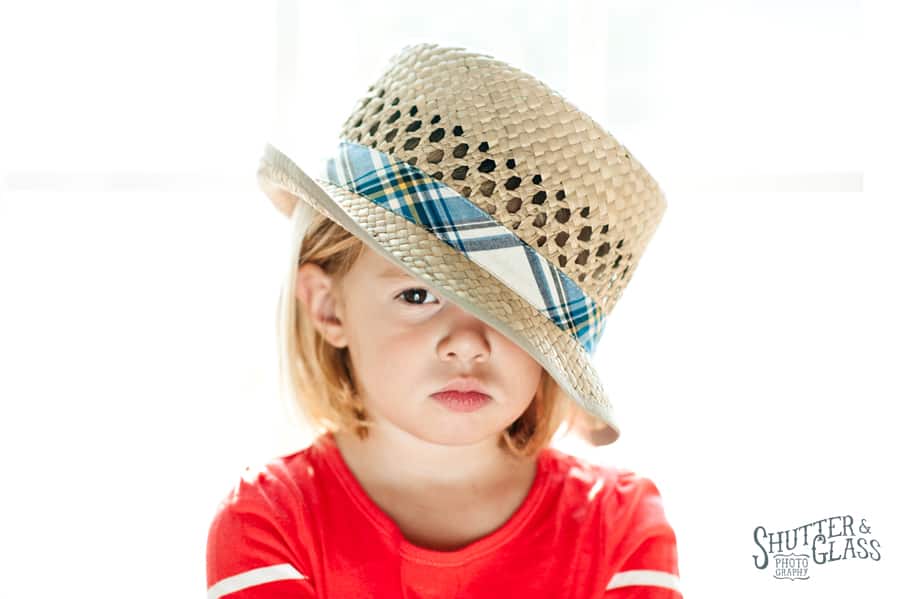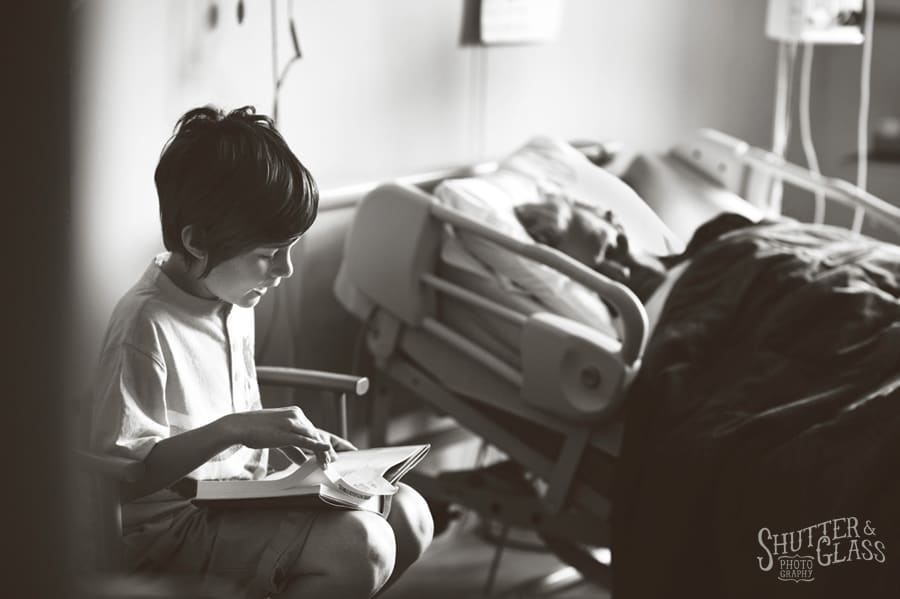 So keep your camera handy, whether it be a phone camera, a little point and shoot, or a top-of-the-line DSLR. You don't have to document every moment, but be ready for when a real emotion touches you. Capture joy in ways other than smiles (body language can say just as much as a grin!) and respectfully capture sadness, tears, and all those moments in between. You may just be surprised at how much you find yourself loving the perfect imperfections of your life in images.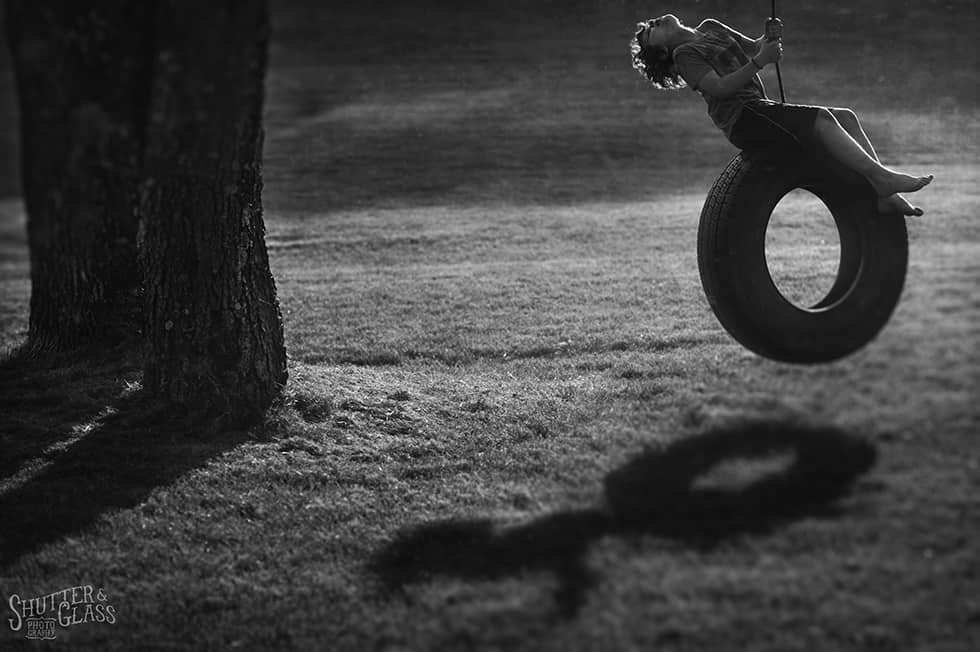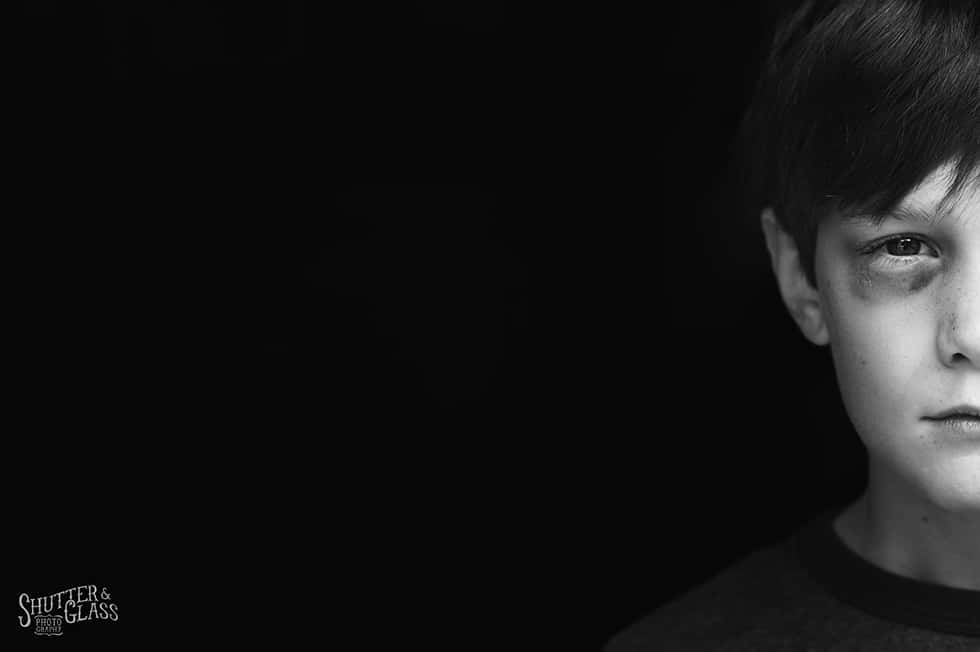 And that photo of my sister and I? It is now one of our all-time favorites and one that makes all of us laugh when we look back through the old family albums. It might not have been what she was after when she took us to the photographer that day, but I bet you anything that my mom wouldn't trade that picture for all the "cheese!" shots in the world. Beyond the smile is where real memories are found…make sure that yours are captured to enjoy forever.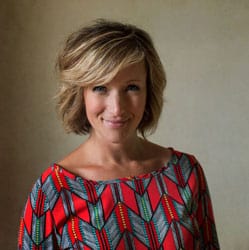 Kellie Bieser of Shutter & Glass Photography is an unapologetic rule-breaker. As the mother of three joyfully mischievous children (and a fourth on the way) she has learned that being a little rebellious is a lot more fun that doing things the "right" way all the time. Luckily, Mr. Bieser is a very patient man. In photography, she has found her artistic voice in breaking the rules and is constantly inspired by the idea of creating images that challenge expectations.
For more of Kellie's work, check out her blog or follow her on Facebook and Twitter.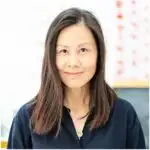 Agnes Hsu is a mom of three and has been inspiring parents and kids to get creative with easy activities and family friendly recipes for over 10 years. She shares her love for creative play and kids food to her 2MM+ followers online. Agnes' commitment to playful learning and kindness has not only raised funds for charity but also earned features in prestigious nationwide publications.