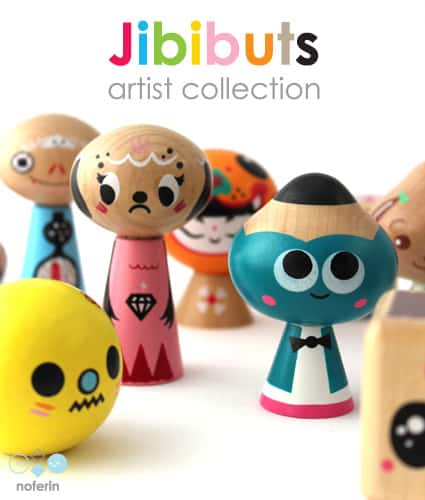 Combine art and play with this adorable set of wooden figurines, the Jibibuts Artist set from Noferin, an independent Hong Kong based design studio. The Jibibuts originally debut in 2009 as a set of miniature wooden characters in a set of 12 made of sustainably harvested rubber wood. Found in many museums, art galleries and gift shops nationwide, the Jibibuts are a beautiful collector's toy item that kids and adults can appreciate. What are Jibibuts exactly? According to Noferin:
"Jibibuts are long-lived forest dwellers native to the west coast of Carrara Island. Found mostly in moist temperate climates, they scurry about the forest floor consuming all manner of fallen leaf litter."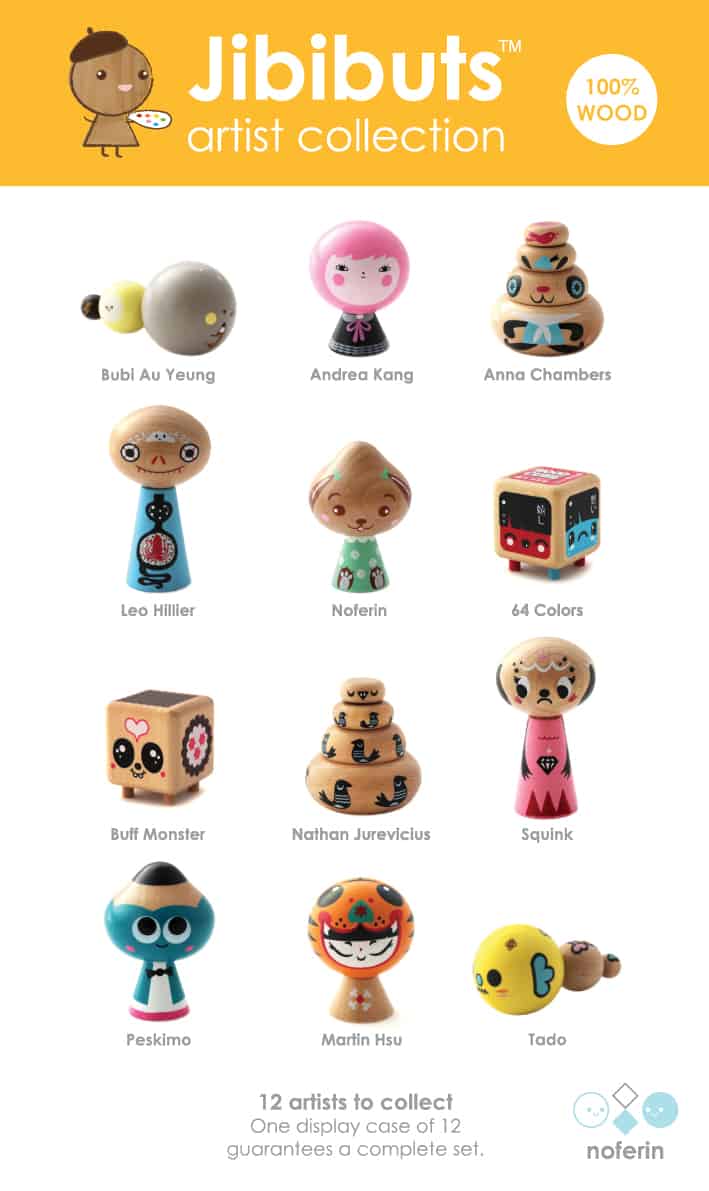 The Jijibuts artist series is a collaboration featuring 12 artists, each constructed of birchwood that is durable and biodegradable.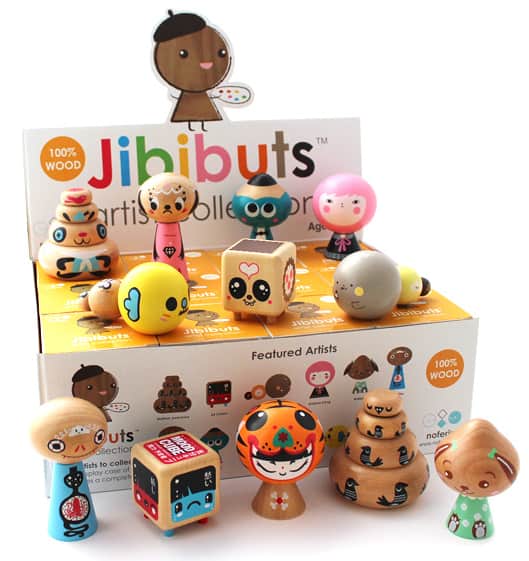 See the collection of of 12 Jibibuts Artists series on Norefin's website.
(All images via Norefin)