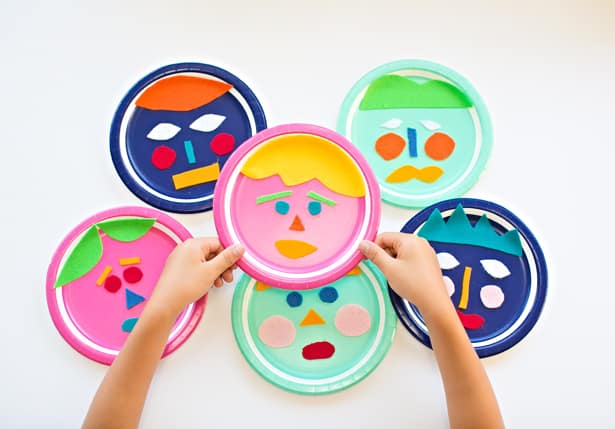 These fun mix and match felt paper plate faces are an easy, open-ended activity to do with the kids. We had so much fun creating different characters and emotions. Plus the materials are so simple, you probably already have them on hand to get started!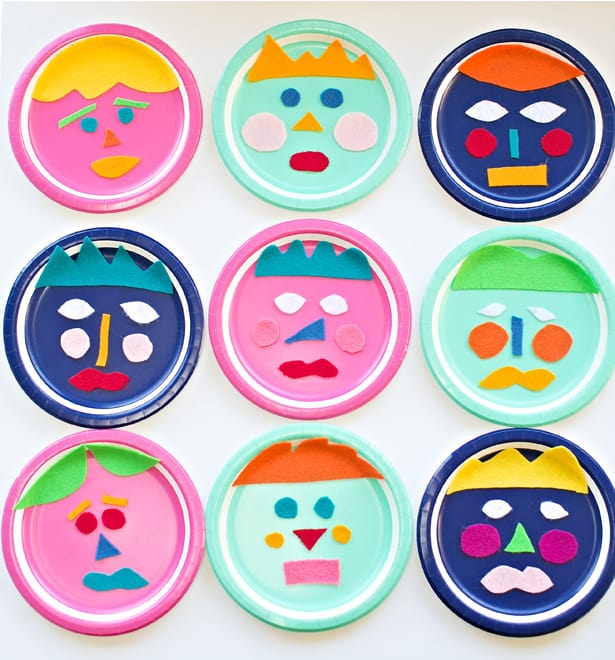 Mix and Match Felt Paper Plate Faces – Materials:
– Paper plates
– Various colors of felt
– Glue
– Scissors
Instructions: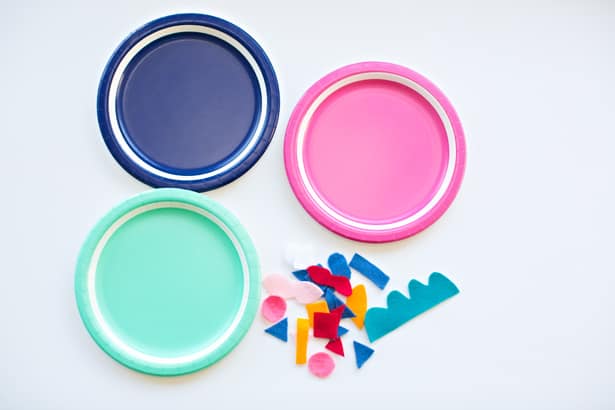 Step 1. Cut out pieces of felt in various shapes to make up the face features (eyes, nose, mouth, hair, cheeks). Have fun with this and ask your kids what shapes they'd like to make (geometric shapes are great). This is also a fun scissor cutting activity for older kids.
Step 2. Design your "faces" with the felt pieces and lay them out as you'd like.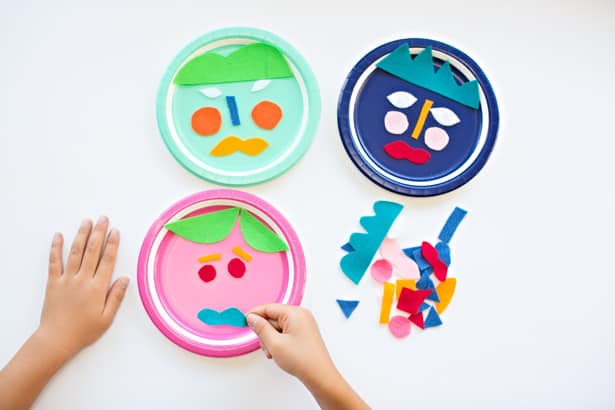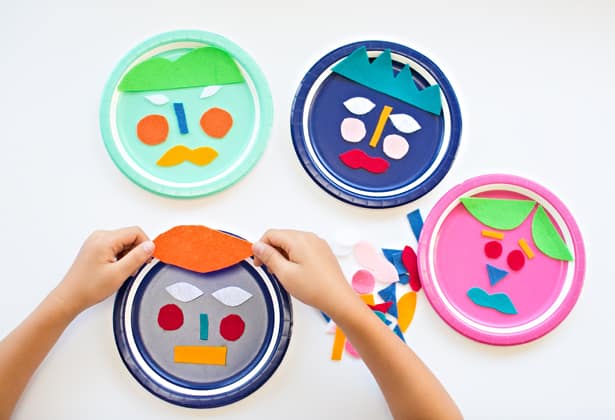 Step 3. When you're done, simply glue the felt pieces on your plates.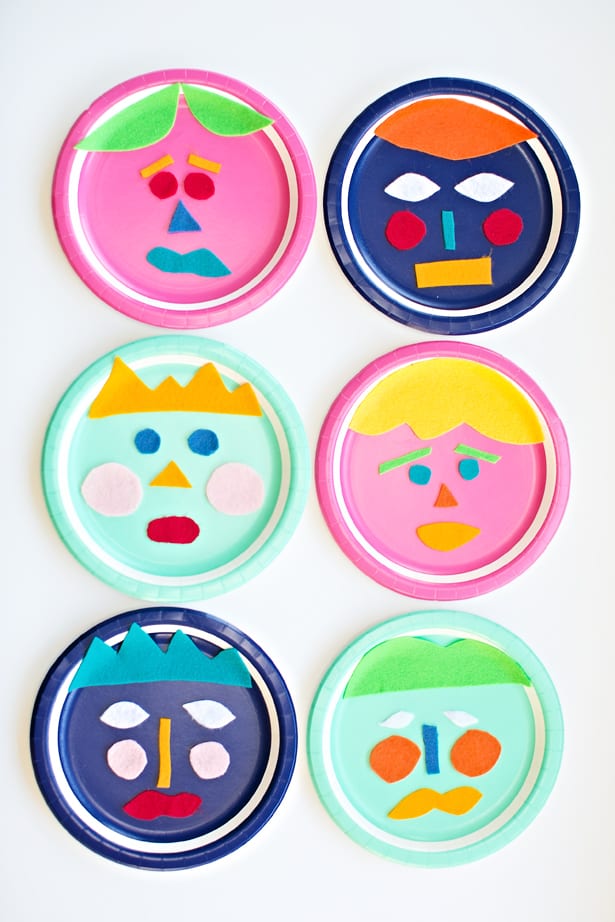 What can you do with these cute paper plate faces?
– Hand them out as "cards" and have kids write messages on the back.
– Punch two holes on the top and string them up as a cute garland.
– Display them on the wall as a fun wall decor.
– Talk about emotions with kids, describe each face and make different emotions (sad, angry, excited, happy, etc).
What are your favorite paper plate crafts?
This was part of a fun monthly craft challenge with the Kids Craft Stars. Check out more fun paper plate ideas below!
Paper Plate Acorn Craft | A Little Pinch of Perfect
Paper Plate Pacman Inky and Clyde | Artsy Momma
Paper Plate Turkey | I Heart Arts N Crafts
"My World" Paper Plate Craft | In the Playroom
Paper Plate Monkey | Easy Peasy and Fun
Paper Plate Snake | Pink Stripey Socks