I'm a huge fan of Children Inspire Design's playful and motivational prints for kids, which we featured a while back here.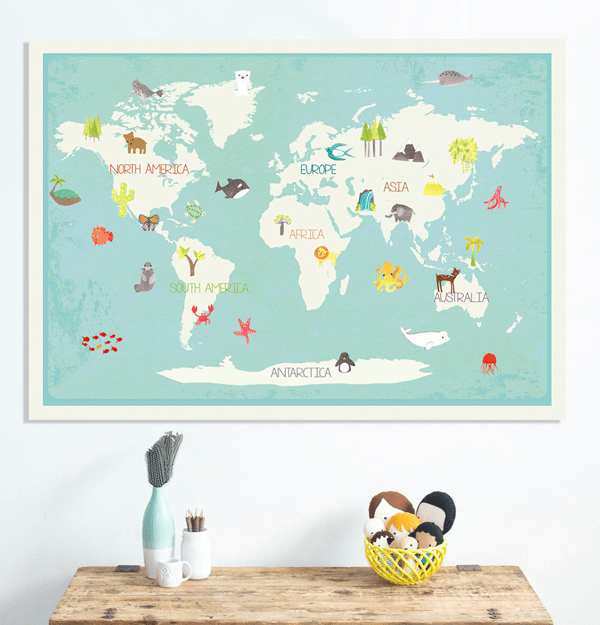 (image via Children Inspired Design)
They've just come out with this cool interactive world map that inspires talking about the earth with children. Both my kids (age 4 and 6) are at the age where they're fascinated with learning about different cultures and countries. I have been looking for a kid-friendly map for a while and thought this one from Children Inspired Design was the perfect fit.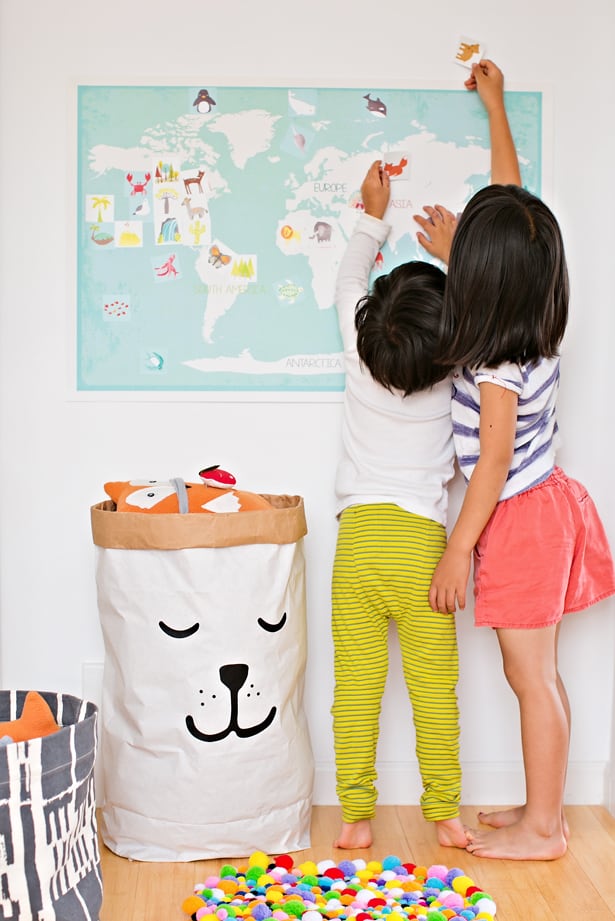 The decently sized 36″ x 24″ map features 40 reusable vinyl stickers with playful illustrations of animals and landmarks like mountains and trees.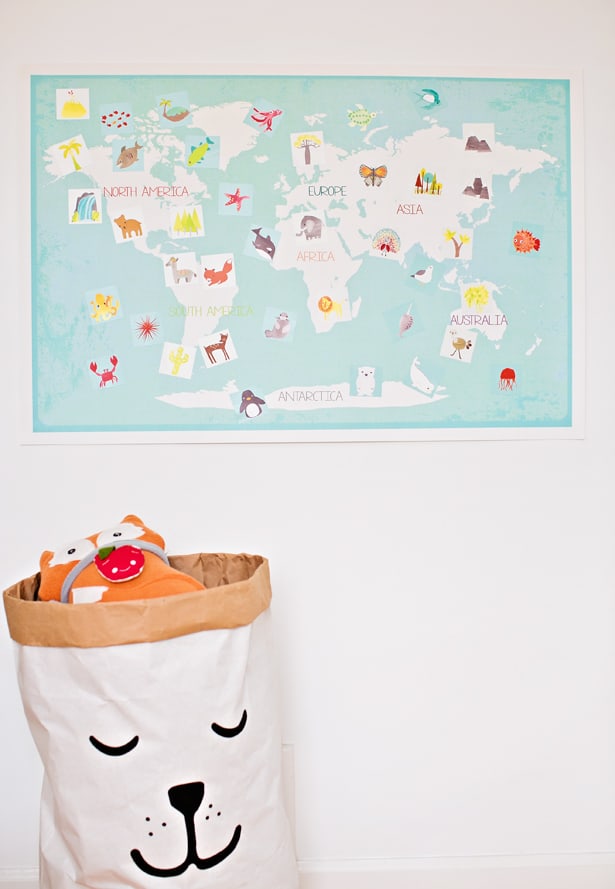 The kids love arranging the stickers on the map and it's inspired a game of picking a country and learning cool facts about it such as what the population is there, what type of food is commonly eaten, etc. The kids also like consulting their globe and seeing which countries are where on the map, and affixing the right stickers for each country.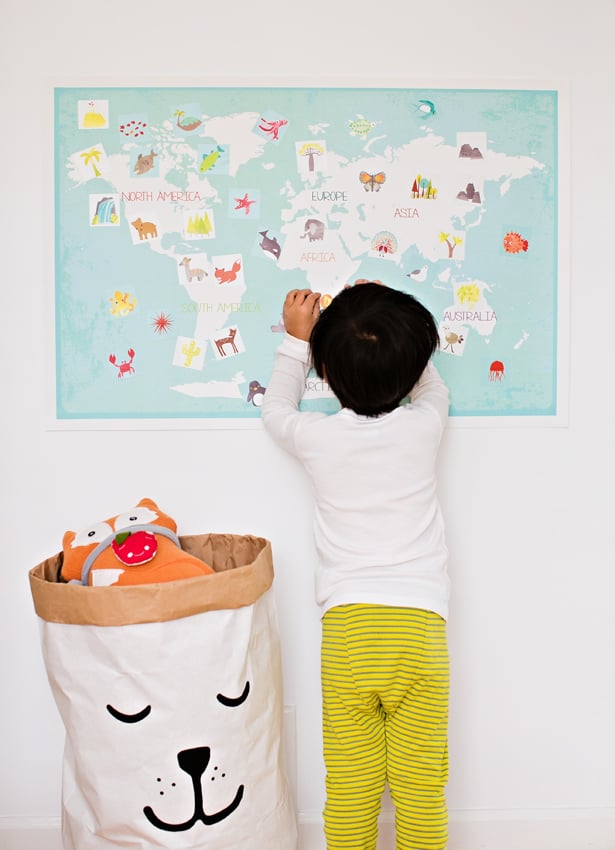 Find out more about Children Inspired Design's interactive world map here. They do offer lots of pop up sales on their Instagram page so make sure to check that out as well.
(P.S. This isn't a sponsored post. My children are really enjoying this fun map and I wanted to share in case anyone was also looking for an interactive way for children to learn about the world.)