With the weather warming up and summer in full swing, that only means one one thing – outdoor fun in the sun begins! With longer, sunshine filled days, bringing the kids outdoors is a great way to burn off energy and keep them creating and playing long till the sun comes down. Get inspired with these amazing outdoor activities you can do right in your own backyard. There's plenty to keep the kids and their little friends occupied for some outrageously fun play dates.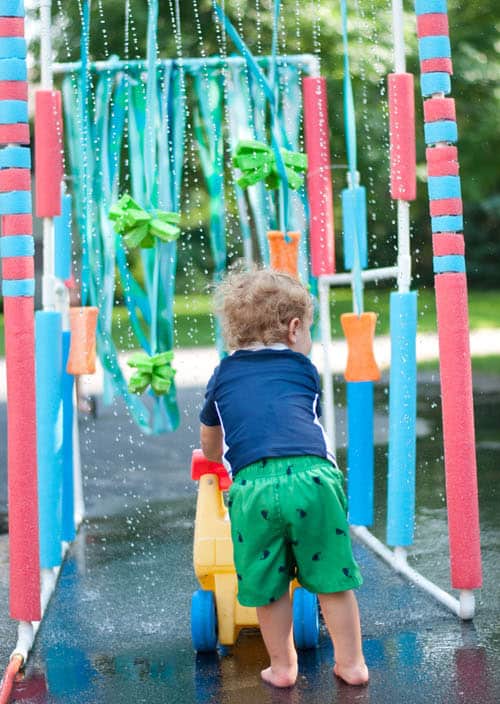 Tricycle/Car Wash (via Design Mom) Line up the scoots, bikes and trikes for this amazing DIY washing station that will get your kids squeaky clean too!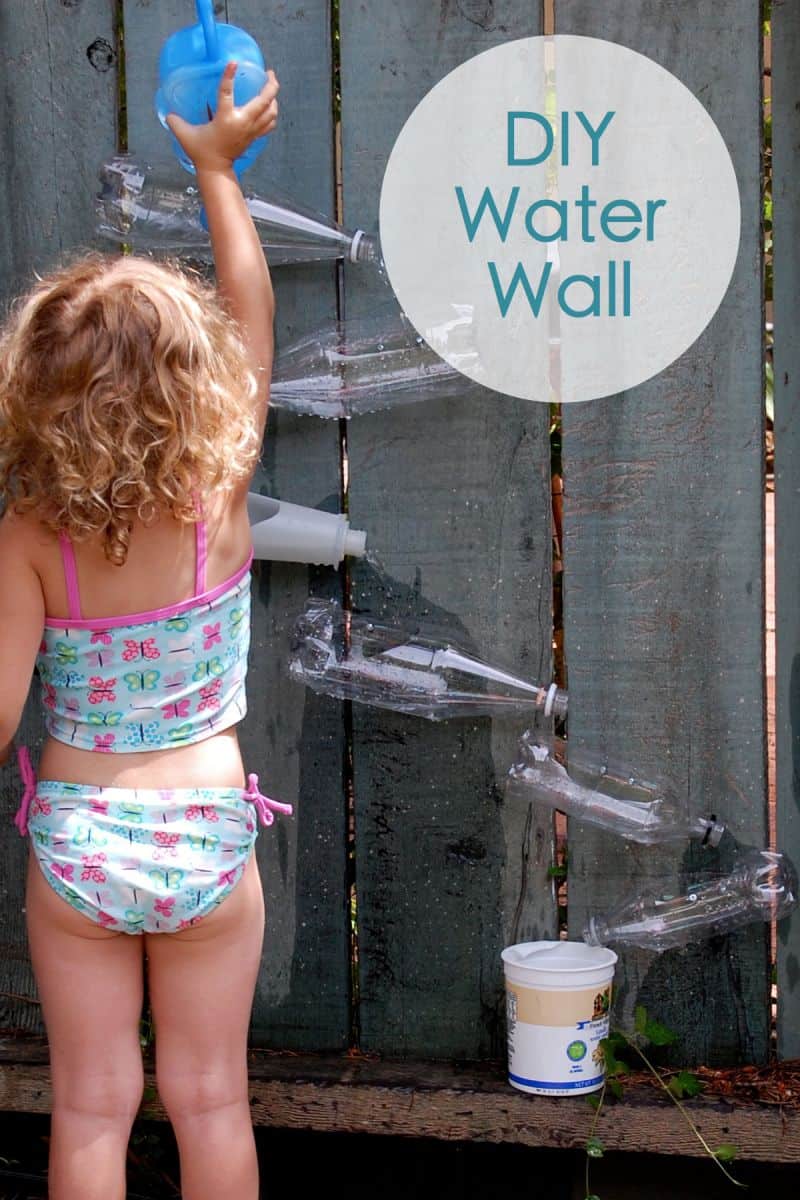 DIY Water Wall (via Tinkerlab) You'll need a wall or fence to put this inventive water wall together, but not much else to create this warm day activity that will keep kids happily busy.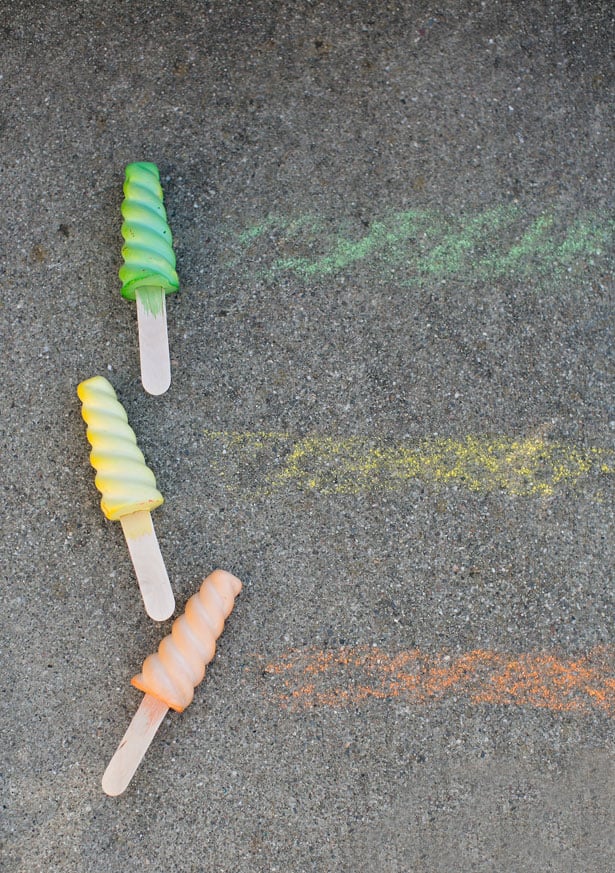 DIY Sidewalk Chalk Popsicles (via hello, Wonderful) Here's our fun twist on making sidewalk chalk in popsicle shapes, easy for little hands to handle. Just make sure the kids don't mistake them for real popsicles!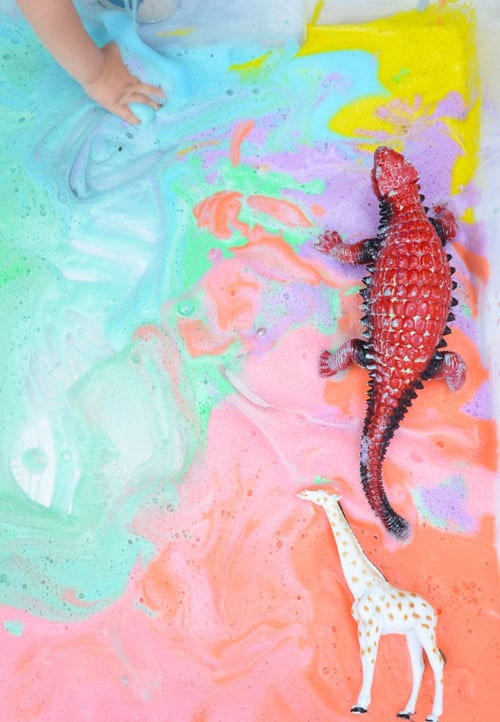 Rainbow Sensory Shampoo Play (via Meri Cherry) Gather up all those plastic dinos and animals and get the kids ready for some sudsy, soapy rainbow fun outdoors!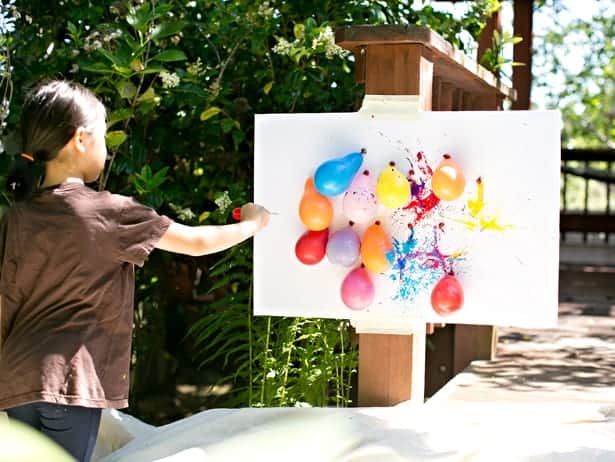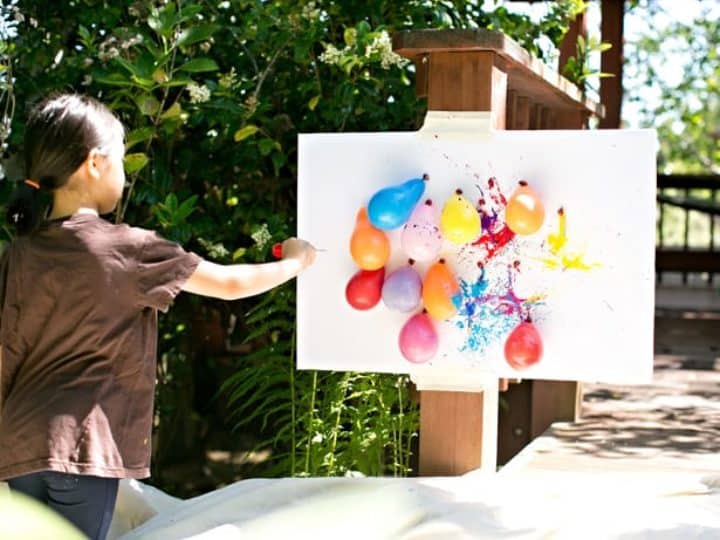 Balloon Dart Painting (via hello, Wonderful) Paint in an unexpected way with this fun outside balloon dart activity.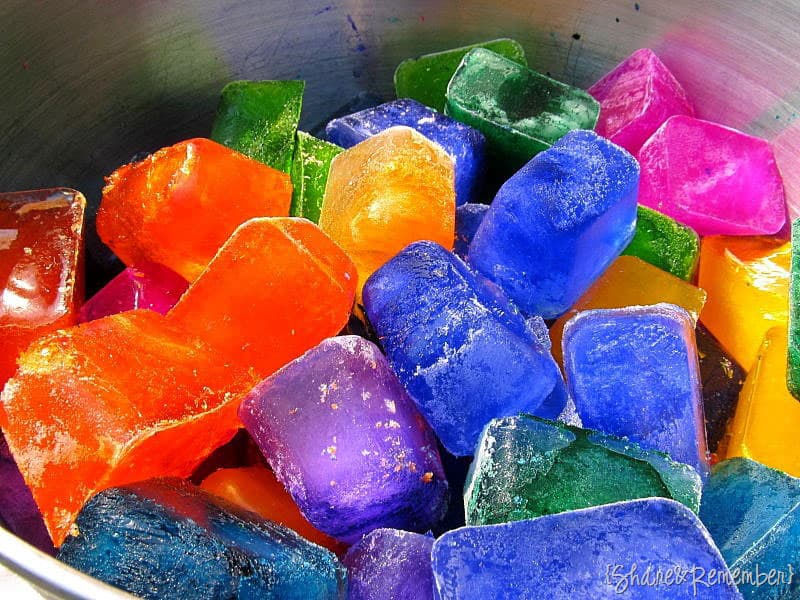 Rainbow Ice Painting (via Things to Share and Remember) Not only are these rainbow ice cubes dazzling to look at and play with, they can also be used to make a fabric painting to enjoy long after the ice melts.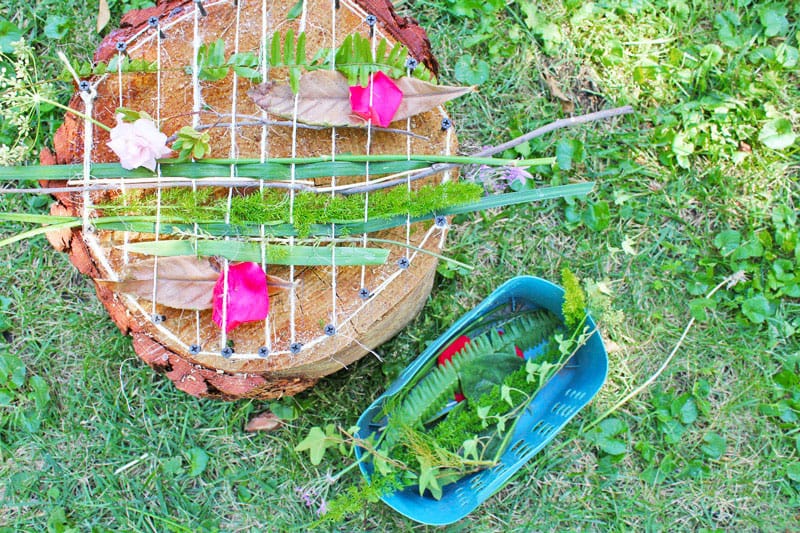 Natural Outdoor Loom (via Babble Dabble Do) Get the kids scavenging for found treasures outdoors and watch them weave a beautiful rustic masterpiece.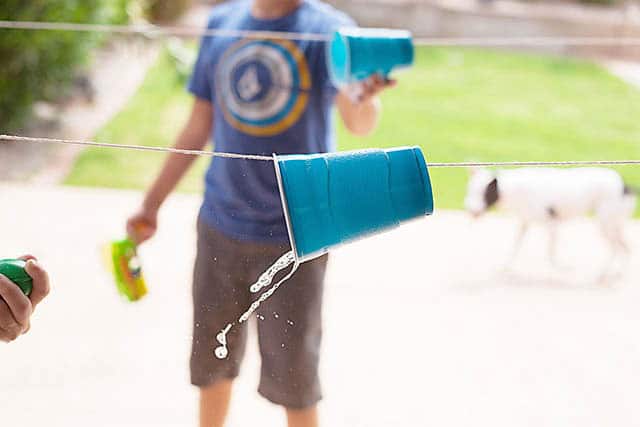 Water Cup Races (via All For The Boys) Ready, set, go. Let's see who can squirt the cup fastest with a water gun. I can see this keeping the kids busy and happy for quite a while!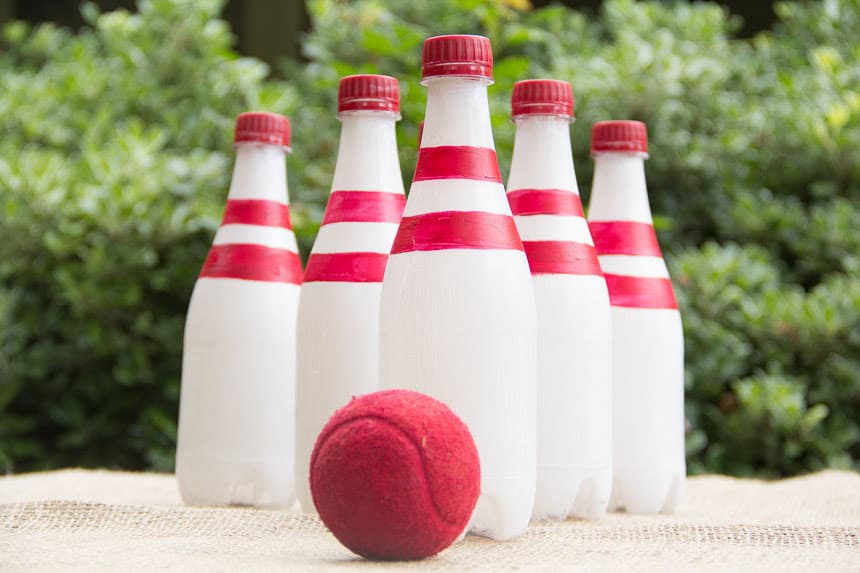 Recycled Bottle Bowling (via Moonfrye) Give some old plastic bottles a fresh makeover to create this classic bowling game for some good old-fashioned fun, indoors and out.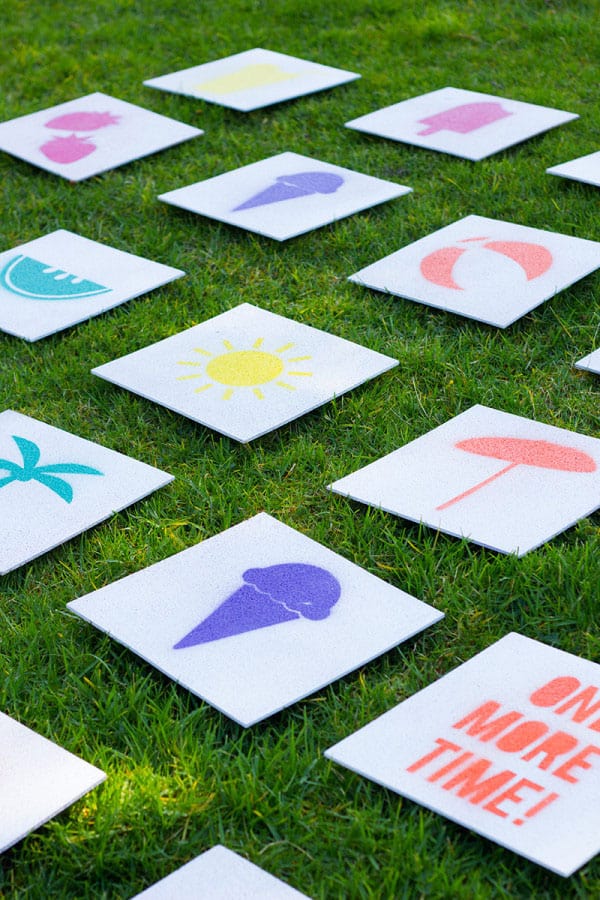 Giant Lawn Matching Game (via Studio DIY) Get the whole family playing with this amazing giant matching game, which comes with fun summer themed free printable stencils.
Also see:
8 Inventive Ways to Make a Swing