Scroll all the way down to watch the video below to see how easy it is to make these pretty tissue paper flower cards and make sure to subscribe to our YouTube channel for more fun videos!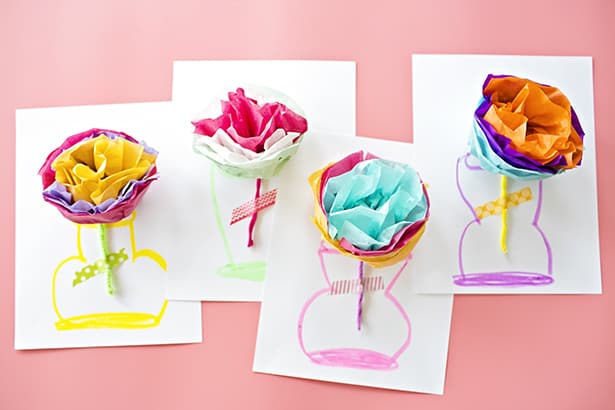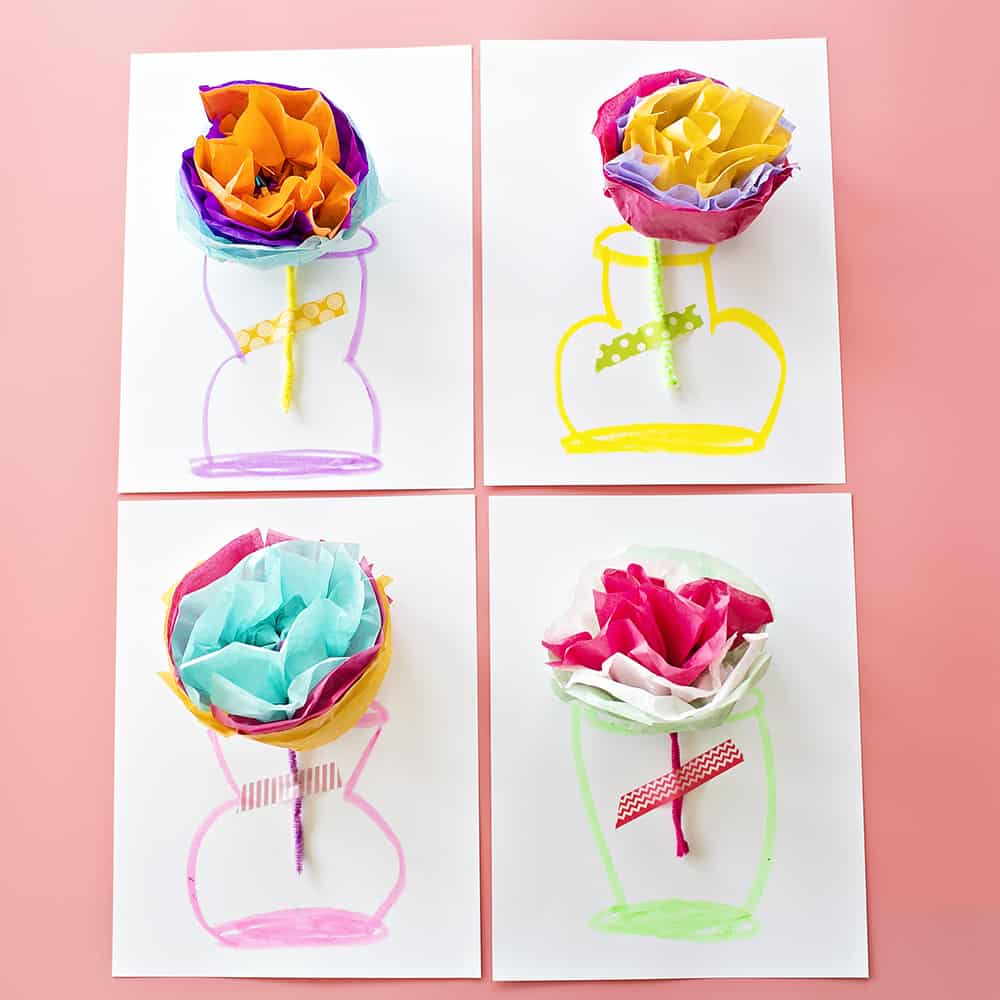 Remember our tissue paper flower ice cream cones? We have a similar and even simpler version for you to make this time! These adorable and simple tissue paper flowers are so fun for kids to make (in fact, my daughter taught me how to make these in first grade!). We have a neat tip on how to turn them into pretty 3D cards too. Check out our fresh flower version!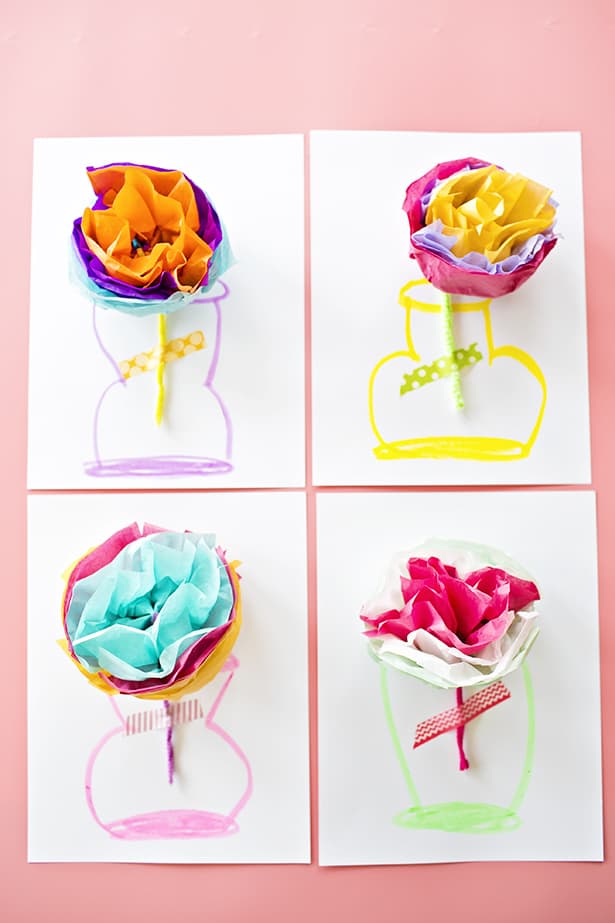 These kid-made cards are perfect to hand out for Mother's Day, Teacher Appreciation Week, or grandparents!
Follow the video above to see how simple they are to make or the detailed instructions below.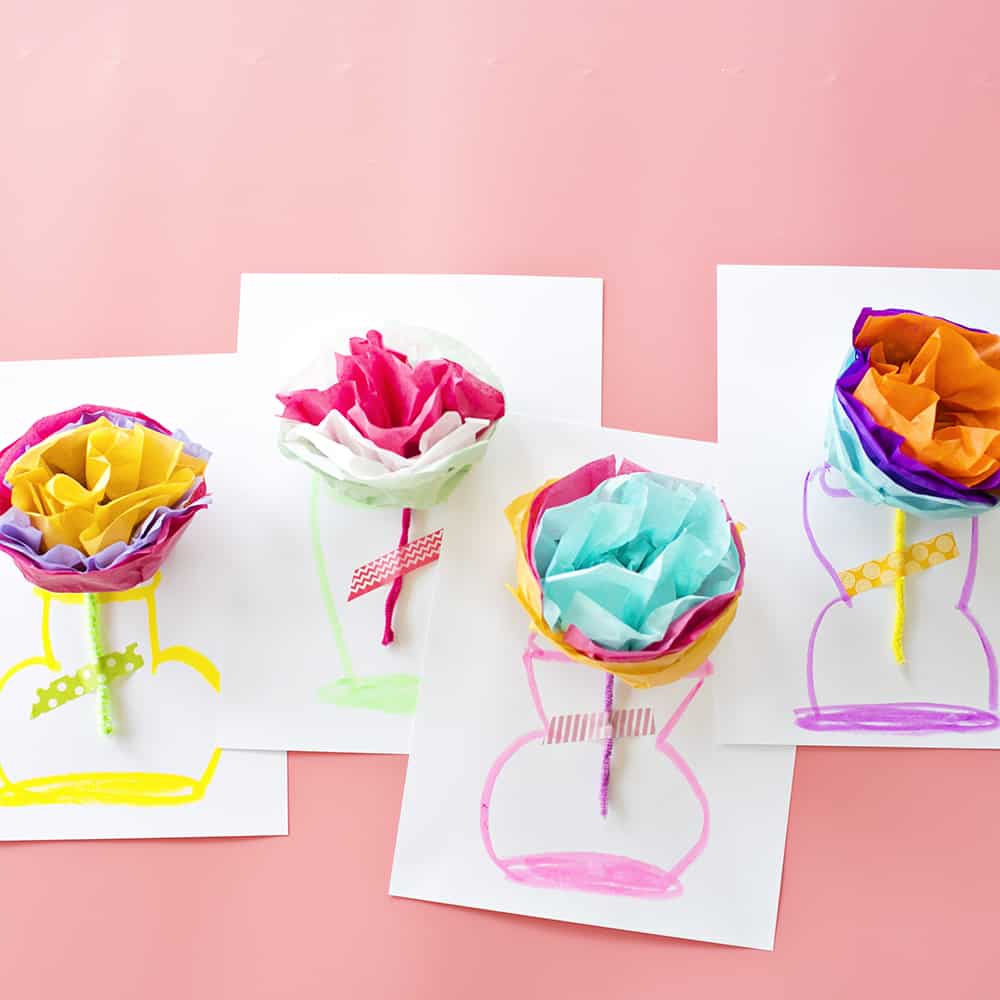 Tissue Paper Flower Cards – Materials:
– Tissue paper in various colors
– Scissors
– Tape
– Pipe cleaners
– White cardstock
– Marker or paint sticks
– Washi or decorative tape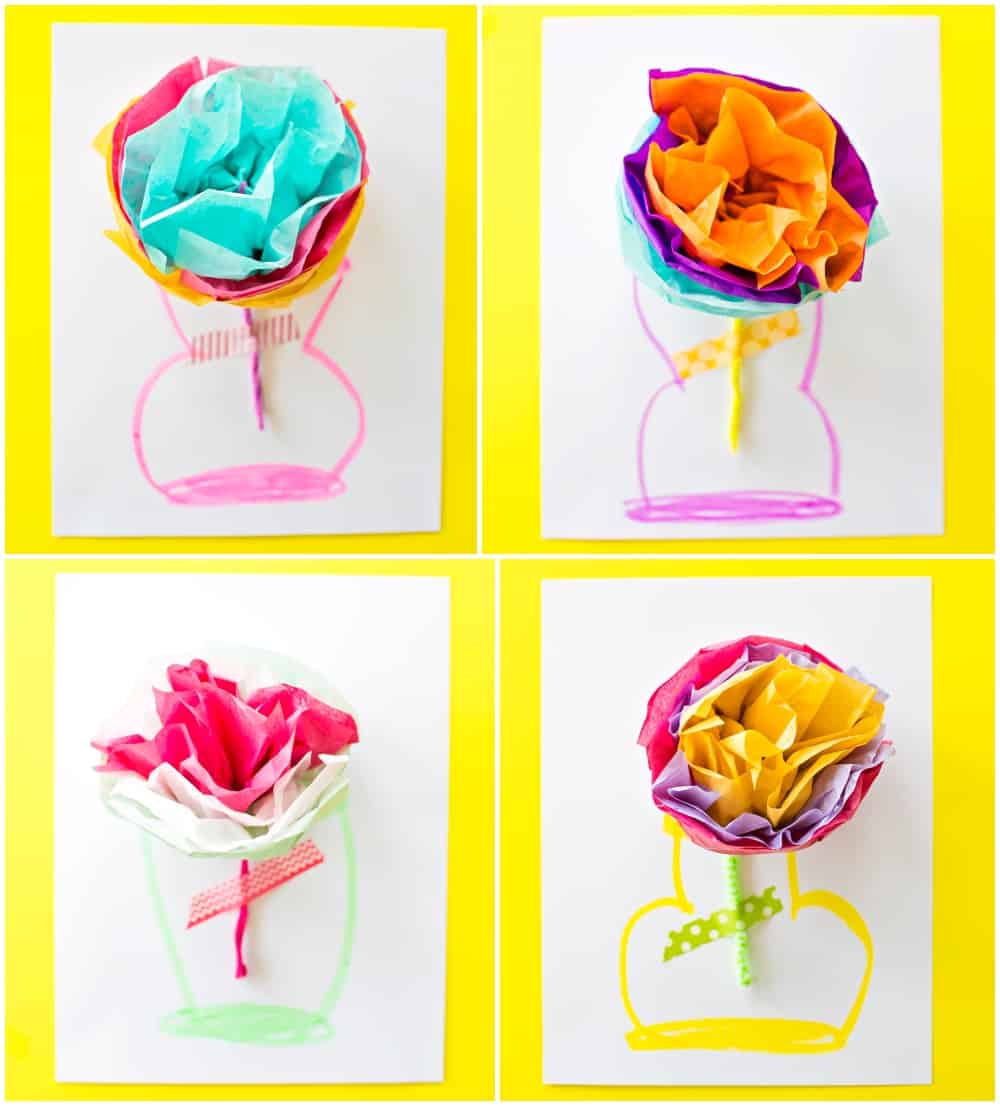 Directions:
Step 1. Cut 6 squares of tissue paper (2 per color) as 7″ x 7″ squares.
Step 2. Fold accordion style (about 1″ height).
Step 3. Tie a pipe cleaner around the center and twist the pipe cleaner to make a stem.
Step 4. Fluff out out each tissue paper square starting from the innermost piece. Go gently as to not tear the paper.
Step 5. Use a small piece of tape to tape the sides of the outermost tissue papers together to form a rounded flower shape.
Step 6. Draw a vase on a letter size piece of cardstock. We love these paint sticks which are easy for little hands to draw with.
Step 7. Tape your tissue paper flower on the center. Write a sweet message on the back or front!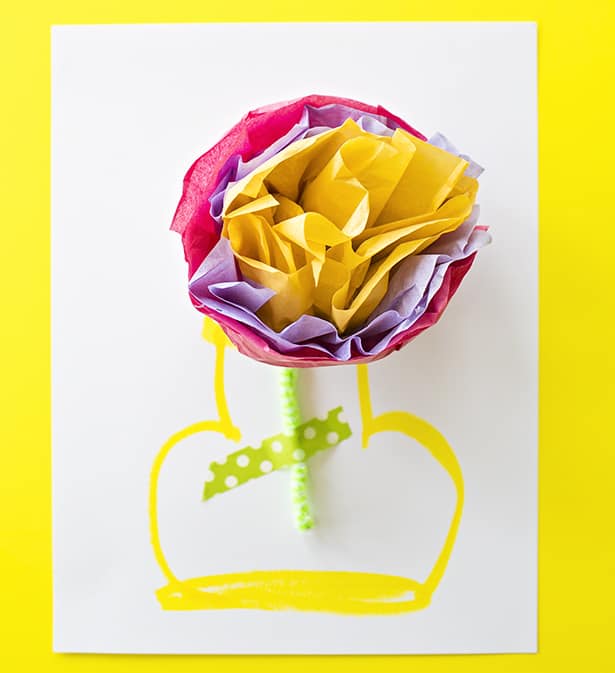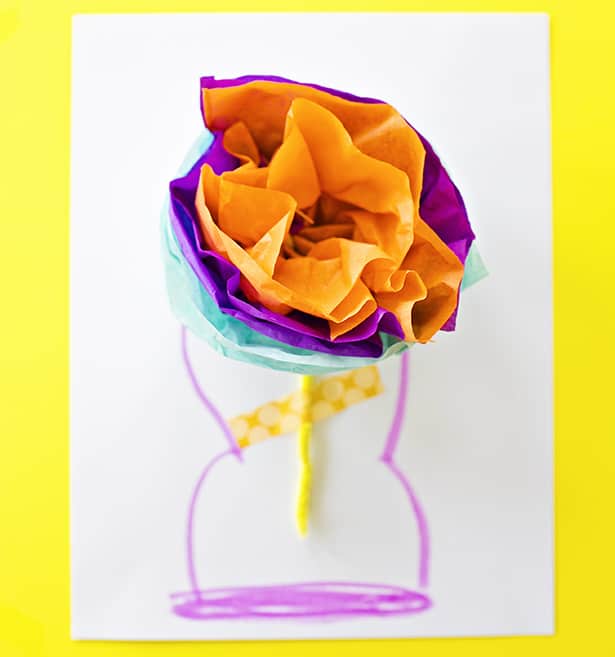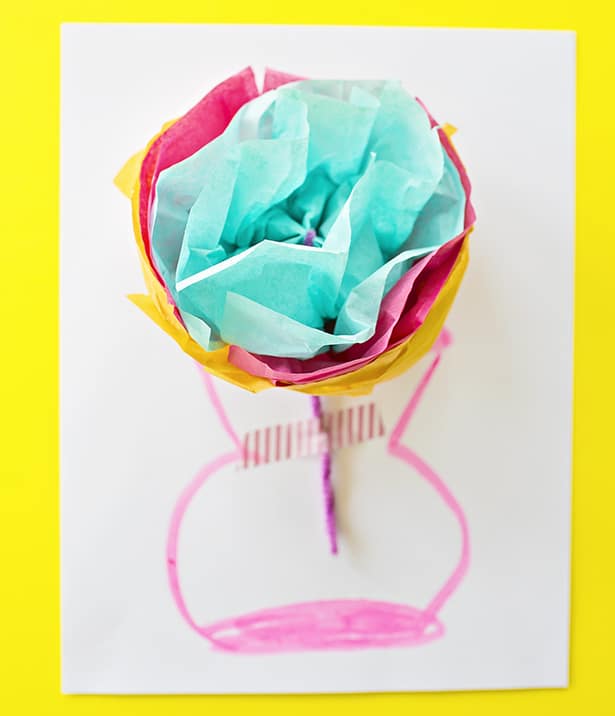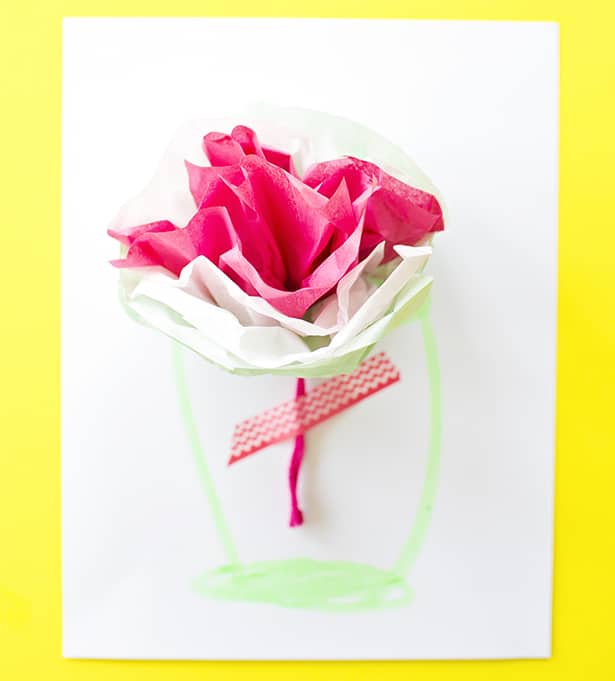 Check out 20 more Kid-Made Mother's Day Cards and 50+ Handmade Mother's Day gifts kids can make!
Want more flower card ideas? Check out our videos for our 3D Paper Vase Bouquets and Pop-Up Flower cards!
Watch the video below to see how to make these cute tissue paper flower cards:
__________________________________________________________________________________________
Disclosure: Some of the links in the post above are "affiliate links." This means if you click on the link and purchase the item, we will receive a small affiliate commission. Regardless, we give our promise that we only recommend products or services we would use personally and believe will add values to our readers.