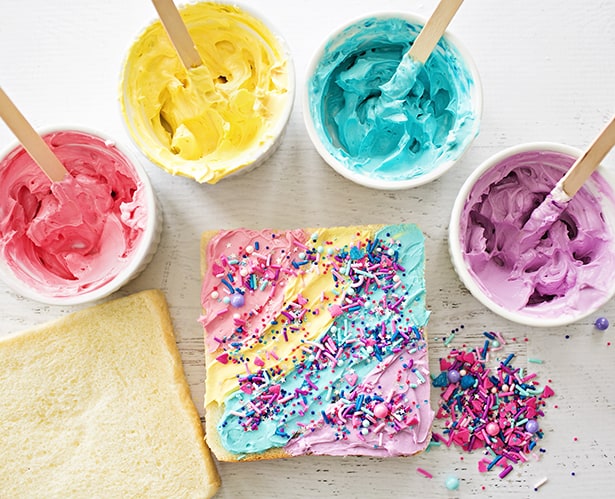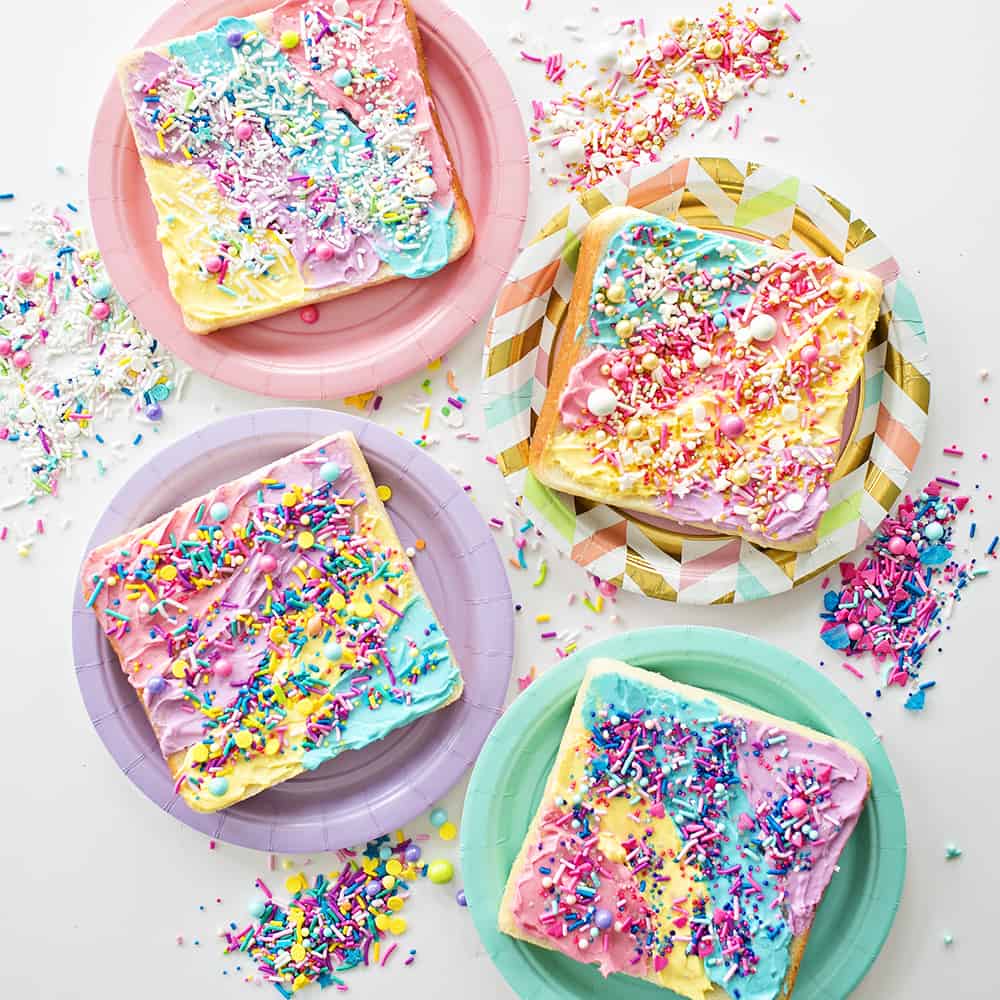 If you've followed us here for a while, you'll know we are HUGE fans of anything rainbows and unicorns. Have you checked out our new line of colorful rainbow and unicorn tees yet?
This Rainbow Unicorn Toast is a special snack or treat for kids. Yes, it's sprinkles on toast, but healthier than cake, cookies or donuts. The frosting is actually cream cheese and not frosting!
Take a look below at how easy it is to make your own Rainbow Unicorn toast and surprise your kids with one magical breakfast they'll be sure to remember.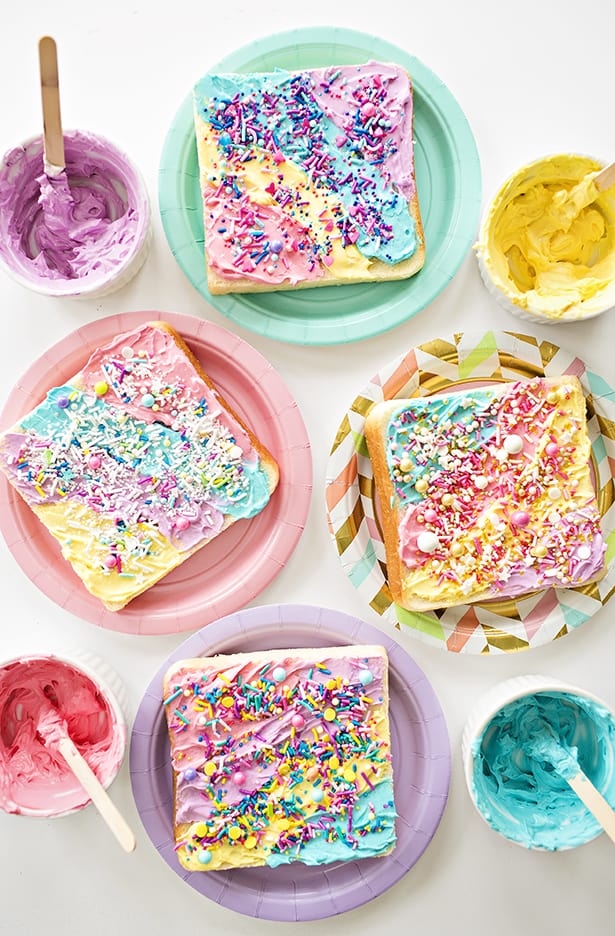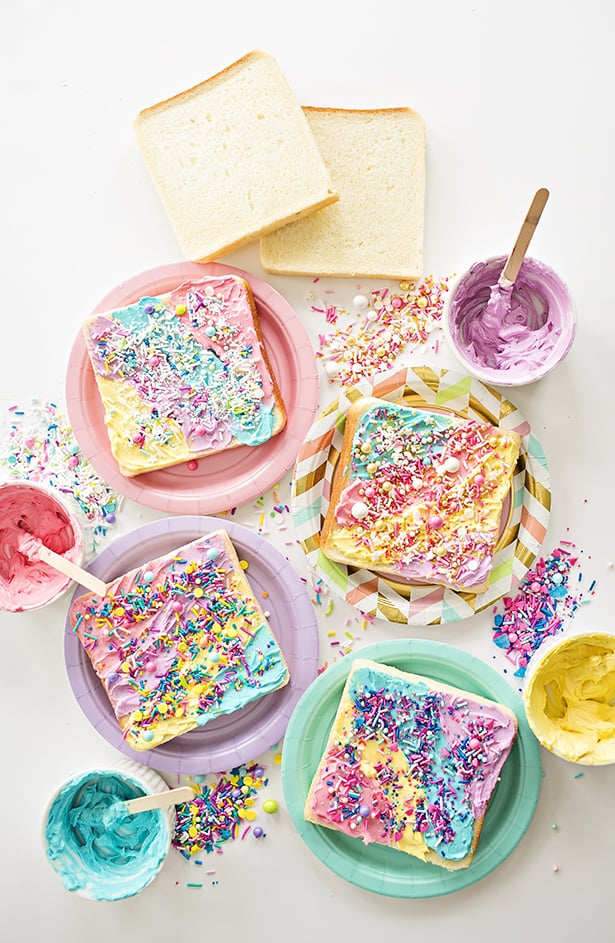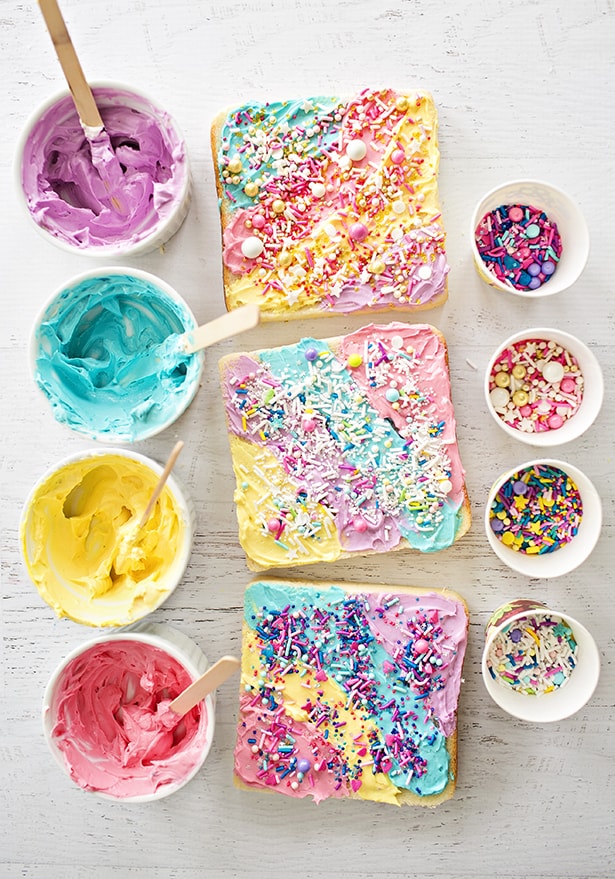 Rainbow Unicorn Toast – Ingredients:
– Thick style sliced bread (we love this thick white one we get at Chinese bakeries, but you can try Texas style toast at your local market) Note: any sliced bread will do, but we think a thicker bread holds the "frosting" better.
– Cream cheese
–Neon food coloring + yellow food coloring (you can also opt to find natural food dyes)
– Sprinkles (we love these gorgeous sprinkles)
– Honey (optional)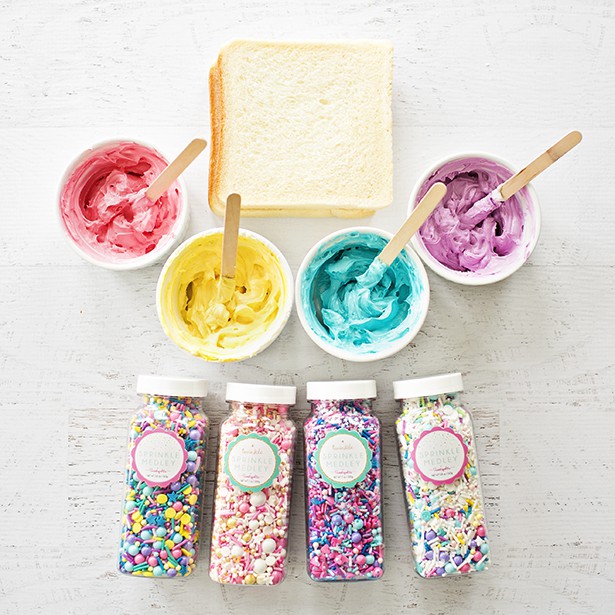 Instructions:
Step 1. Divide cream cheese into small bowls and add just a couple of drops of the food coloring. The reason we like neon is that we don't need a lot to create bold colors.
Step 2. Layer cream cheese colors onto your slice of bread.
Step 3. Add sprinkles. And you're done! You can serve your Unicorn Toast just like that or add a drizzle of honey which is how my son prefers his to cut down on the tang of cream cheese.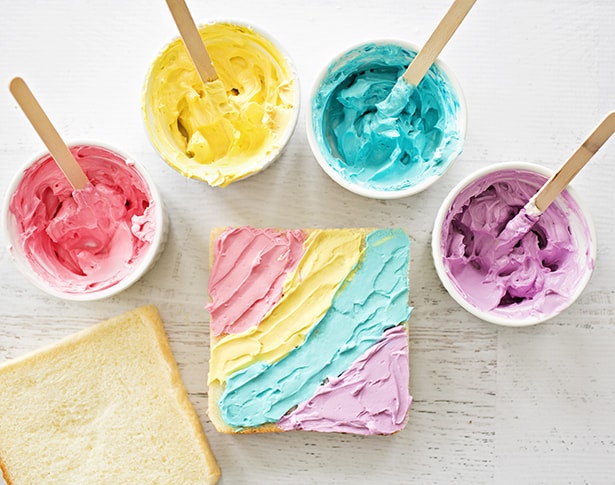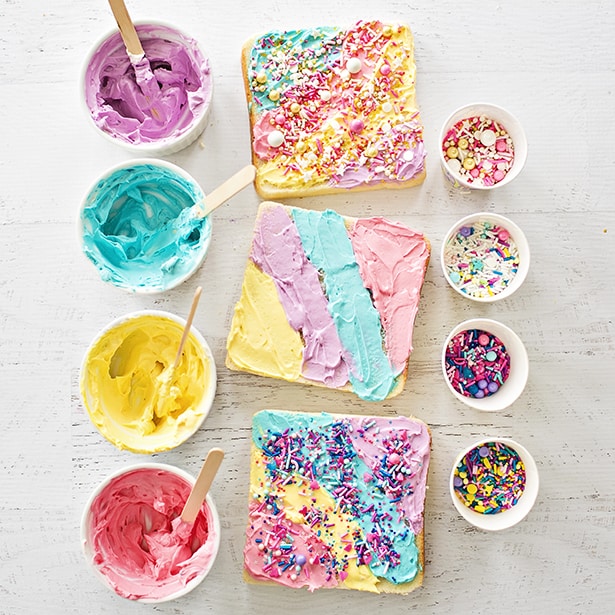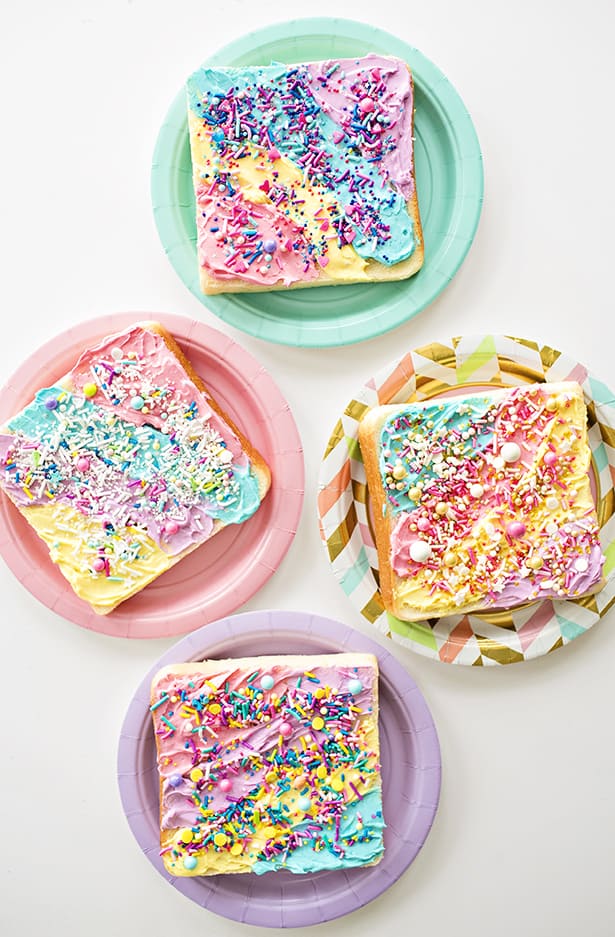 Have you tried making Unicorn Toast before? We highly recommend giving it a try!
Check out more fun eats and recipes for kids. And 40+ Brilliant Rainbow Crafts and Unicorn Projects.
__________________________________________________________________________________________

Disclosure: Some of the links in the post above are "affiliate links." This means if you click on the link and purchase the item, we will receive a small affiliate commission. Regardless, we give our promise that we only recommend products or services we would use personally and believe will add values to our readers.